Teach Me Shop
Fun educational resources to be used in a class, therapy setting or at home!
12Uploads
715Views
32Downloads
Fun educational resources to be used in a class, therapy setting or at home!
A progressive program to work through the most common CVC words in a slimline design booklet. A fun and effective way to segment and blend with the tap, tap, slide method. Includes a word search activity and letter tiles for word building. Use back of booklet to record progress. See "Sight Words Booklet" too!
Beginning and ending blends booklet to teach blends and track progress. Includes 30+ blends, 2 and 3 letter blends. Blend the sounds and write the words. Also includes fun word searches and letter tiles for hands-on word building. Tip: Attach letters of blends temporarily together with sticky tape when building words. Part of the Teach Me Series.
Get all 3 booklets of the Teach Me Series in one bundle and SAVE! Includes: Sight Words Booklet CVC Words Booklet Blends Booklet
A 29 page bundle with the most common vowel combinations. Includes: long a long e long i long o long u aw/au/al ow/ou oi/oy Color the vowel combination, read the word, then draw pictures that goes with the word. No-prep and perfect for vowel combo revision!
NO PREP worksheets for digraphs ch, sh, th, ck, ng, wh. Simply print and students color the digraph and add their own pictures!
Booklet with activities for Dolce Sight Words from Pre Primer to Grade 3. Includes: Letter tiles for building words Read and Write Word Searches Dice Game Perfect for revision and assessment purposes.
Fun dice games to revise sight words and CVC words for early readers! Available in color or black/white versions!
CVC words pack with upper and lower case cards in TWO different fonts! 20+ pages includes: Flip and Spell CVC game with Real/Nonsense Words recording sheet Missing vowel sounds mat Missing beginning sounds mat Missing ending sounds mat Matching beginning sounds to pictures Alphabetical order mat Letter cards(2 variations) to play a memory game and trace letters
From A- Z, spy the correct pictures and color! Develops phonemic awareness for beginning sounds and vocabulary too. Fun, low prep(and ink-friendly) worksheets for early readers!
Dice games are fun to play and revise sounds. There are 8 games in this bundle including the following sounds: Long A Long E Long I Long O Long U Ow/Ou Oi/Oy Au/Aw/Al/All
Save when you buy two resources: No-Prep Vowel Combinations/Long Vowels and Long Vowels Dice Games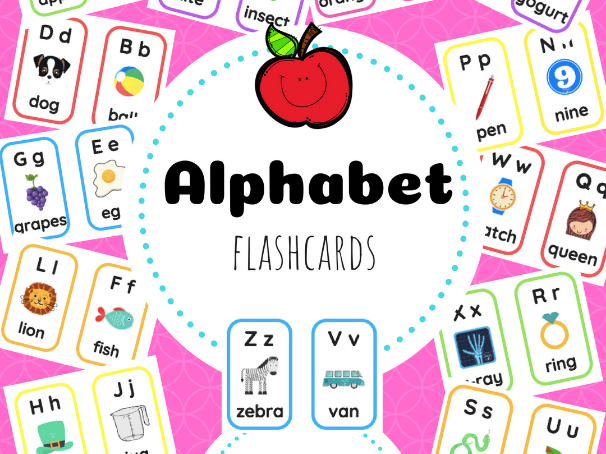 Alphabet flashcards from A to Z with upper and lower case letters, colorful pictures and descriptions for vocabulary building! Simply laminate and cut out to have an array of colorful framed flashcards!