Tomst's Shop
Outstanding lessons and resources for only £2 each.
4Uploads
13k+Views
6k+Downloads
Outstanding lessons and resources for only £2 each.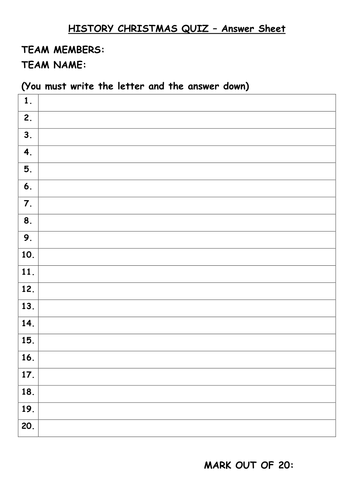 Need a Christmas quiz? Want it to take up the whole lesson? Want it to also be educational? Look no further! This includes 20 questions with multiple choices answers. The PowerPoint is set up to go through the questions and then also the answers which are highlighted in red when you go fullscreen and click through the slides. This also includes a quiz answer sheet for pairs/groups to use. Happy Holidays everyone!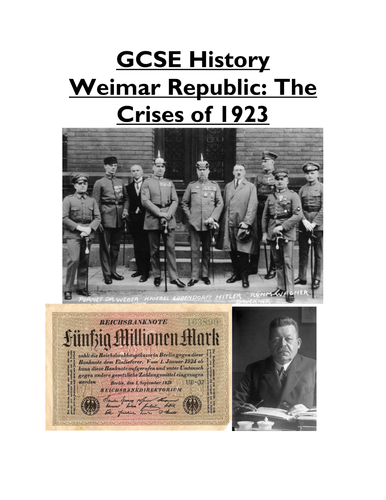 This resource is a lesson in the Weimar Germany GCSE topic. It includes a SmartNotebook and Word document. The focus of the lesson is 1923 which was a very difficult year for the Weimar Republic in its infancy. This lesson reveals the 3 key crises that the new government had to deal with and why they were significant in their own right and collectively. The students are given the chance to work with a peer for the starter to build upon prior knowledge and help set the scene in their minds. After being introduced to the crises they then develop explanations of why each crisis was significant and reach judgements about which was the most significant problem for the Weimar Republic. They do this by using information to create a poster that is judged against their own success criteria, There are concepts and skills tested including description, explanation, analysis, judgements of significance and potentially relative importance.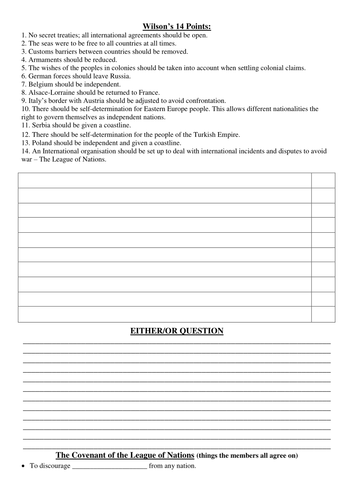 This lesson is one that focuses on Woodrow Wilson's 14 points and an introduction to the League of Nations.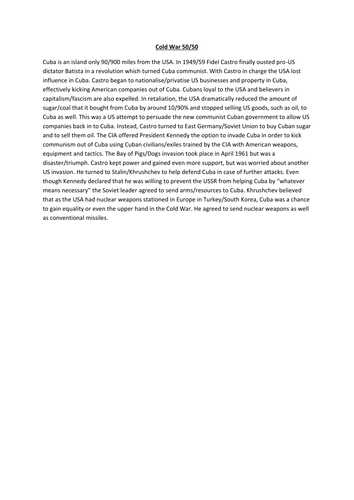 This is a lesson that deals with the Cuban Missile Crisis in one lesson. Starter: Bay of Pigs 50/50 Main: Task 1: JFK video setting scene. Task 2: Decision making as Kennedy. Task 3: Chronological order task. Plenary: Key Question - Who won the CMC? Please leave a comment. Thanks.