A_hs's Shop
Teacher Lesson plans/Behaviour Management/Unit of work/Games/and more resources available now!
66Uploads
4k+Views
269Downloads
Teacher Lesson plans/Behaviour Management/Unit of work/Games/and more resources available now!

This All About Me Jigsaw Piece can be used in any year group at the beginning of the school year to get to know the students. Each jigsaw puzzle fits together to produce a classroom display, where the children can customize their own to reflect themselves. Each jigsaw includes: my name, 3 fun facts about me, my favourite colour, food and hobby, this year I would like to and a box for the children to draw a self portrait.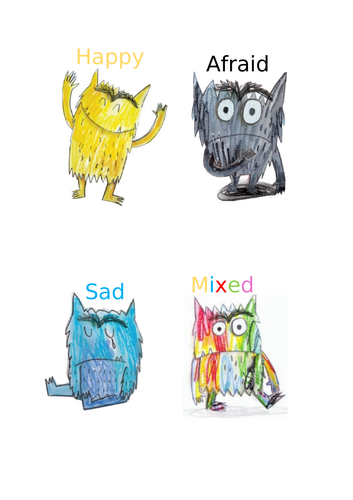 Colour Monster Characters with their names attached. Comes with: Happy Afraid Sad Mixed Angry Calm Love Can be used for role play or small world areas in an EYFS/Year 1 room.

Secret Student Display & Certificates A great behaviour management tool to reinforce positive behaviour! Comes with the display poster that can be laminated and hand written on with students, as well as secret student certificates to be sent home with your secret student for acknowledgement of their hard work for parents to see!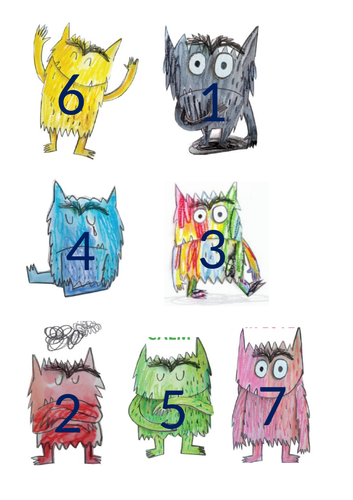 Numbered Colour Monster characters could be used for small world, role play or maths areas in a nursery or school setting.

This resource covers all of the KS2 science curriculum for biology for teachers to revise their subject knowledge. The revision document contains key information and photographs to support your learning and to use in the classroom for your learners, from high quality sources. This covers topics including: *life processes, plant and animal classification, organs, teeth, skeleton, movement, breathing, heart and blood circulation, food and digestion, plant reproduction, photosynthesis, ecology (adaptions), life cycles, cells and micro-organisms. *

Ingredients for Friendships worksheet. Includes opportunities for children to discuss: How do we make friends? What makes a person a good friend? How do you show you are a good friend? Draw a picture of you being a good friend on the label of the recipe jar. This activity can be used in RE and PSHE, alongside other areas of the curriculum.

Year 6 Classic Fiction English Unit on the book 'The Wonderful Wizard of Oz' by L. Frank Baum. This unit contains detailed lesson plans and resources needed to complete a unit of work on this book. The unit is based on the children creating a new chapter in the book, where they will design a new character and setting in Oz, which Dorothy will meet as she follows the yellow brick road.

Hexagon percentages tarsia puzzle. Children must calculate the percentages of a number and find the corresponding answer, once they do they will match the sides up and try to form the hexagon shaped puzzle. This can be completed individually, in pairs or as a group. It challenges children to apply their knowledge in an engaging activity.

Can you find the subordinate clause in the sentence? Get your students to identify the main and subordinate clauses in a range of sentences.

Linking to Year 5 unit of Food, Glorious Food! This persuasive writing unit introduces persuasive writing about healthy eating and Fairtrade products. By the end of the unit, children will be encouraged to write a persuasive text, persuading an audience to use Fairtrade products. This resource includes: Teaching slides and resources for the following lessons- To identify what a persuasive text is To respond to a persuasive text To compare and contrast persuasive media To identify the structure of persuasive writing To identify the language of persuasion To find examples of persuasive language. Each lesson is split into a starter, following an i-model, and a main activity. i-model: Immerse Imitate Innovate Invent Improve

Children add a peg to the correct number of the item. Based on firefighter equipment for a People Who Help Us topic in EYFS

This presentation gives an insight into the life and career of artist Joan Miro, followed with an activity to create an in the style of piece.

This Street Art presentation explores where street art began and the work of the biggest street artist, Banksy.

cm and m conversion questions based on (cross-curricular link) to the book 'The Wonderful Wizard of Oz' by L. Frank Baum. These mathematical questions challenge the children through fluency, reasoning and problem-solving questions of conversions (in line with National Curriculum aims). The resource is differentiated for all ability levels and clearly signposted on the sheets for this.

Art stations for around the classroom based on adding tone in students artwork. These slides are to be printed and placed throughout the classroom where children will rotate around by travelling and developing a new skill at each station.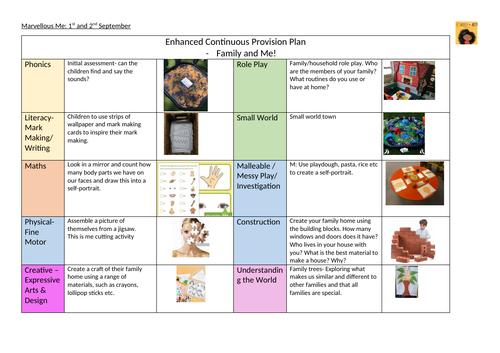 All About Me Continuous Provision Planning Bundle Some resources are planned using Twinkl resources so are not attached in the bundle but include an image for reference Comes with 3 weeks worth of continuous provision to support Reception children in an All About Me topic.

Year 5 Fairtrade lessons based on the unit of work Food, Glorious Food! Explore where different Fairtrade products come from and identify national dishes from around the world. Great for class discussion about ingredients and the processes to make/grow these products. This resource comes with planning, teaching slides, and resources. Lessons include: To understand where different products come from To identify foods from around the world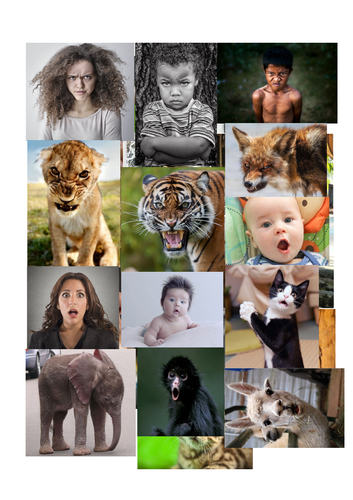 Cut out these cards and get the children to sort them into the different emotions: happy, sad, angry and surprised. There are 6 pictures for each emotion, three human and three animal pictures. Can your children recognize the common characterisitics of showing an emotion using facial expressions?

For the Jesus is special unit in the Year 1 curriculum, these slides explore gift giving, what it means to give a gift and how Jesus is a special gift from God. The slides come with assessment opportunities and links to videos to support children's understanding.