A_street's Shop
Hope it helps someone else. Love any feedback :)
6Uploads
65k+Views
128k+Downloads
Hope it helps someone else. Love any feedback :)
This is a workbook with ten tasks, plus a basic outline of planning for teachers alongside. There are 10 pages when stapled together create a full half term/term DT booklet for the topic of bridges. They follow the 4 basic DT principles of; research, design, make and evaluate. In this pack you will get the 10 page workbook, basic planning and an overvew sheet for the topic which includes key vocabulary and possible cross curricular links.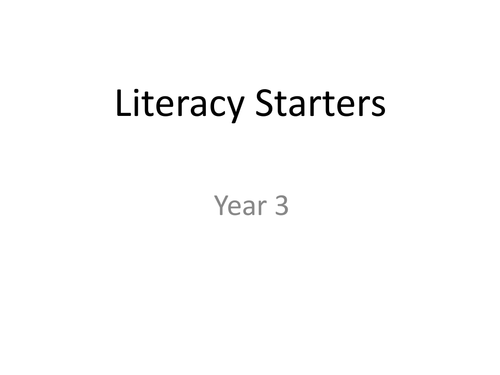 These are some literacy starters I use for my Year 3 class who are very poor readers and spellers. They need extra work on phonics, so every day I do one of these starters before my literacy lesson. Could easily be used up and down the school. I will add more slides as I go and update on here when I can. * Updated due to syllables mix up :) *
English Planning - full term (12 weeks) of English planning to work alongside the book Awful Auntie by David Walliams. All worksheets included. Work alongside the book chapter by chapter with specific writing, reading and SPAG tasks. Planned for Year 4, but could easily be adapted for year 3 or 5. 12 weeks of lessons, 3 90min lessons a week, leaving time in the week to focus on SPAG or Topic focused English lessons on the other two days of the week. Some learning focuses are: instructions formal letter writing biographies suspense writing descriptions
A set of worksheets for estimating a number on a number line. One worksheet is 0 - 10. One worksheet is 0 - 100. One worksheet is both 0 - 10 and 0 - 100. One worksheet is for my SEN who will just fill in the gaps on a numberline.