22Uploads
1k+Views
267Downloads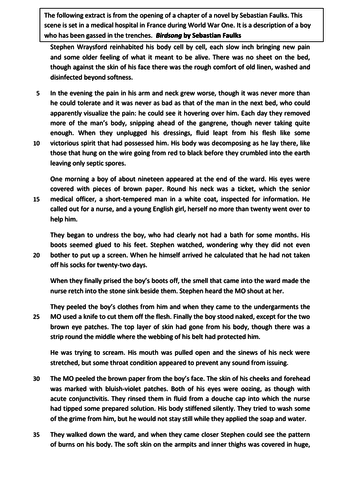 This is a mock paper that takes students through Sections A and B of AQA Language Paper 1. It is based on 'Birdsong' by Sebastian Faulks.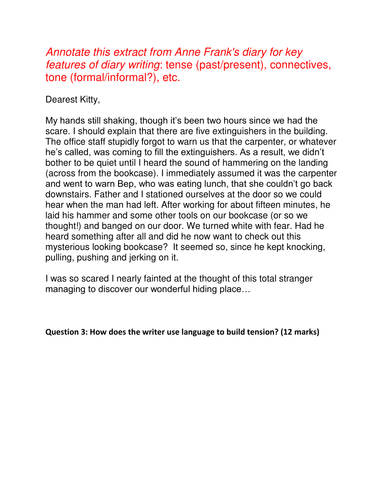 This is a short extract ideal for introducing students to the skills required for Question 3 on Paper 2 of the language GCSE.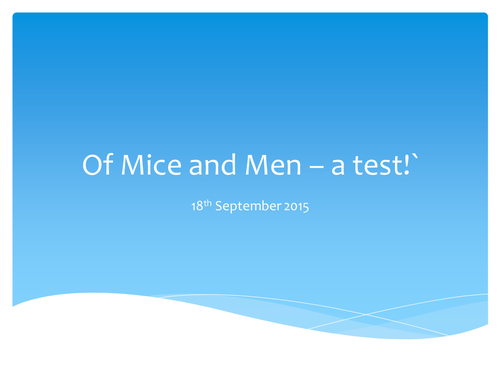 This resource is a group work lesson to teach KS3 students the context of 'Of Mice and Men'. Ideal for trainees and NQTs to build upon. Included are: - A full PowerPoint lesson guiding you through the timings. - A worksheet for students to fill in throughout the lesson.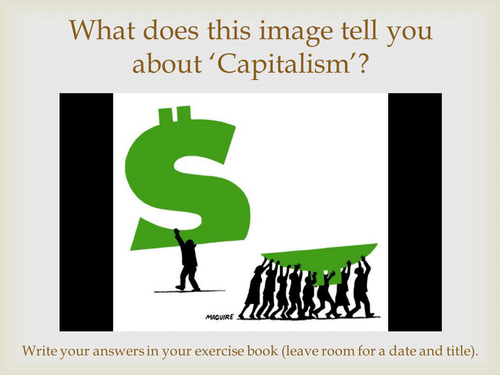 This resource is designed to engage your class in an immersive group work activity where they run factories. Money is awarded for successful production of goods and then the groups divide their pay according to two different sets of rules. It allows students to experience the differences working in a capitalist and socialist/Marxist environment. Included are: - Teachers notes to help you run the lesson. - A full PowerPoint explaining the task and introducing this key theory. - Money resources to help you run the factories. - Price lists for students.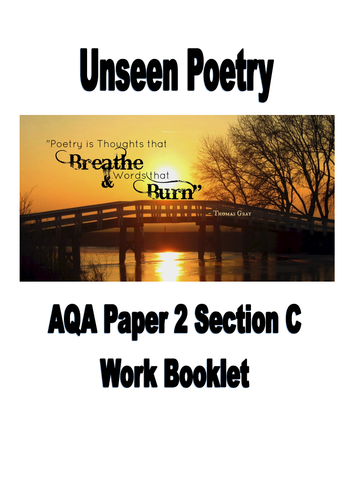 This booklet is for the AQA literature unseen poetry section. It contains the following resources: - A step-by-step approach to the exam. - Sample answers with annotations and a mark from Summer 2017 marking series. - 11 example unseen poetry questions, both the 24 mark and 8 mark elements. This is ideal for first teaching as a work book or as revision for students who are coming back to this before the Summer exams.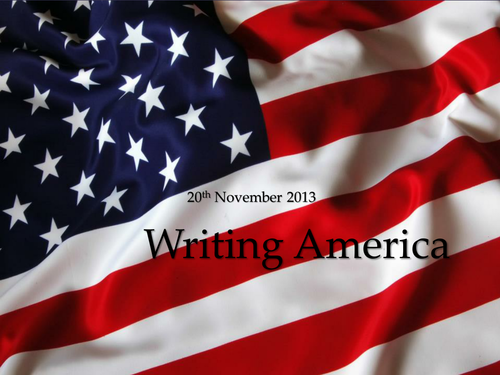 This is a short bridging unit for students in KS3 to introduce them to American Literature. Included are: - 4 lessons studying two short stories from F Scott Fitzgerald and Ralph Ellison - Resources for group work - 1 lesson linking the SOW to Of Mice and Men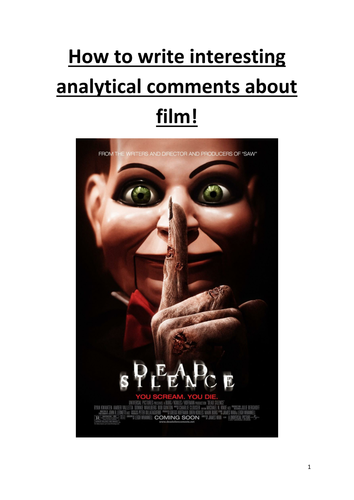 This booklet has been written to enable students to write a review of a horror film. This homework builds on a horror SOW taught in class.

This is a comprehensive 83 page booklet that takes students throughout the whole of Sections A and B of Paper 1. Included are 3 mock papers at the end for students to practise what they have studied throughout the booklet. A useful teaching and revision aid!

This booklet is a compilation of key quotes, essay questions and revision tips. The texts covered are: - Romeo and Juliet - A Christmas Carol - An Inspector Calls - Conflict Poetry Ideal for the final push with Year 11 students!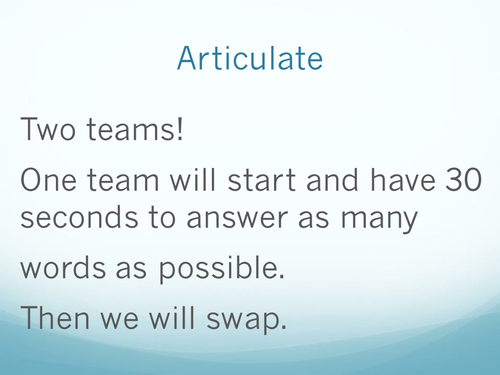 This lesson was designed for a low ability, boy-only class to engage with poetry writing. Easily adaptable for a mixed ability class. Included are: - A PowerPoint presentation engaging students in a poetry writing competition - A planning resource for students to use when decided what type of poem to write - A lesson plan talking you through each activity. For articulate, I use command words from the topics studied.

This is a 21 lesson (230+ slides) SoW, covering a variety of reading and writing skills. There are interleaved reading and writing tasks with a full range of exemplars. The final assessment of the unit is a comparative essay between 'Of Mice and Men' and 'To Kill a Mockingbird'. The final assessment could easily be adapted to be just about OMaM or to compare with other texts. The scheme explores the following sets of skills and ideas: The significance of social, historical context on literature. Marxist and feminist approaches to literature. The relevance of Biblical allusions/Christianity on Western literature. Comparison of two thematically linked texts, building to a comparative essay between Of Mice and Men and To Kill a Mockingbird. Developing the full range of writing skills, emphasising variety of sentence structures, techniques and tone.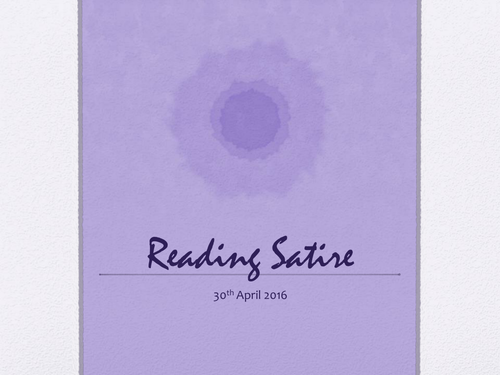 This resource is an ideal introduction to Satire for high ability Year 9 students or for Year 10 students. Included in this resource are: - Two lessons in one PowerPoint, which introduce students to advanced terms (lexis, pragmatics, malapropism) and provide a variety of tasks. - Exit passes to check understanding at the end of the first lesson. - A planning sheet. - A reading resource based on 'The Voice.'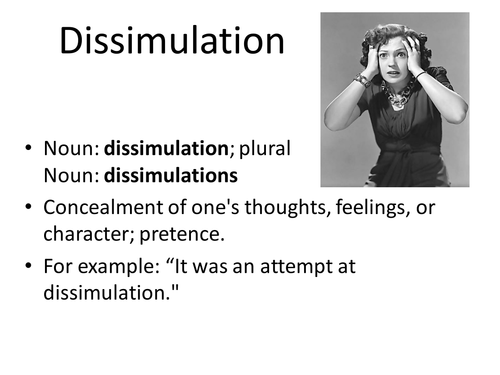 This is a small printable resource for you to introduce some engaging vocabulary to your classroom. Ideal for KS3 students.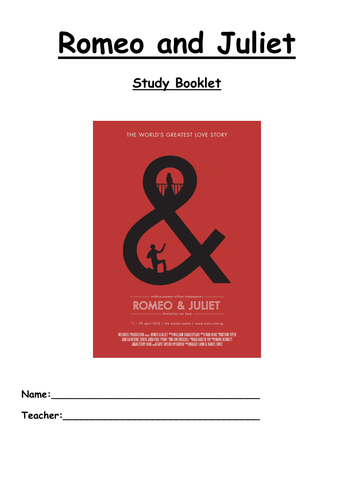 This booklet is a good way to complement classroom teaching or to use for cover/independent work. This could work well as a revision tool for students.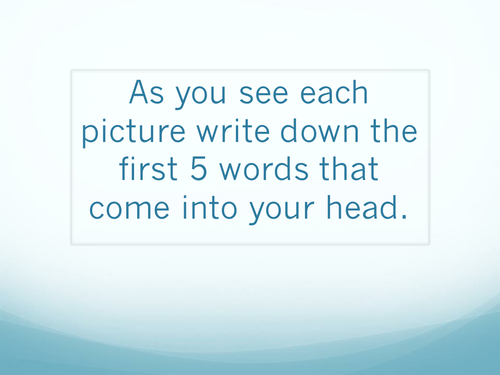 This resource is ideal for getting students to work collaboratively to understand an unseen poem. Included are: - A complete lesson on PowerPoint with a range of tasks - The poem divided neatly into stanzas, ready to be cut out and given to each group.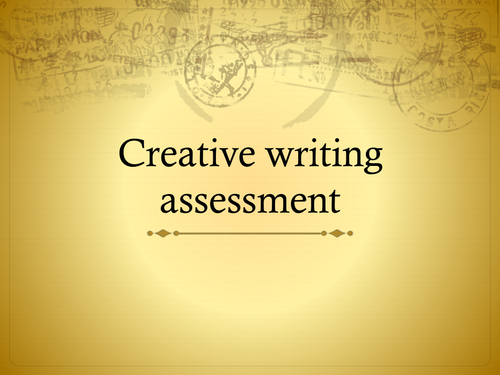 This short sequence was used with a low ability Year 8 class to re-cover the key skills required for creative writing. Included in this resource are: - A PowerPoint with 4 complete lessons. - A show don't tell resource to help students write on an inferred level.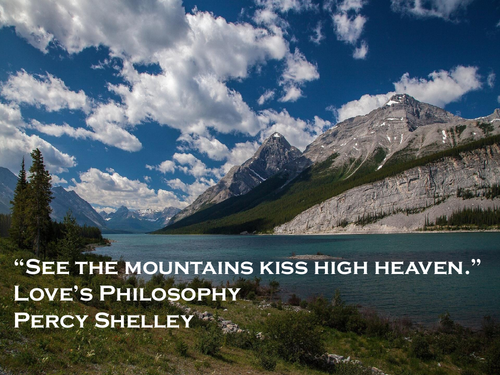 These posters are ideal for a colourful classroom display. They make a good revision resource for any students studying key quotes from the 'love and relationships' poetry cluster.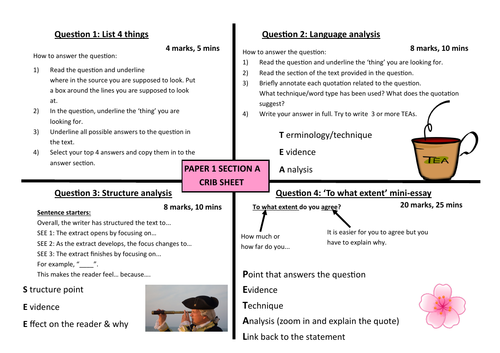 This is a resource designed to support pupils both as an aide memoire and as a revision tool for the AQA English Language Paper 1 exam. It covers both the reading and writing sections, offering practical advice, acronyms and top tips.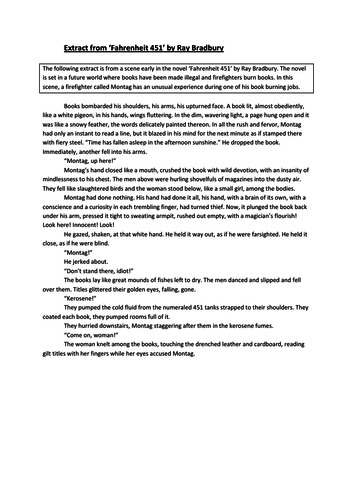 This is a mock paper that takes students through Section A of AQA Language Paper 1. It is based on 'Fahrenheit 451' by Ray Bradbury and contains Qs 1-4.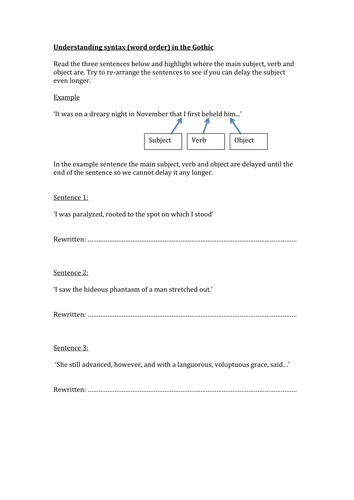 This resource asks students to re-write sentences to delay the subject of the sentence and build suspense. Could work as part of a Gothic SOW or as part of a creative writing SOW.