14Uploads
2k+Views
327Downloads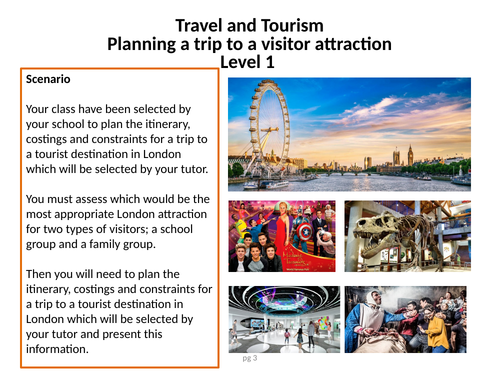 Planning a trip to a visitor attraction (Links to level 1 BTEC Travel and Tourism unit) Assess which would be the most appropriate attraction for a given visitor Plan an itinerary schedule for a day trip Calculate the cost of the trip using whole numbers Record the cost of the trip Present information about the itinerary demonstrating communication skills for a given customer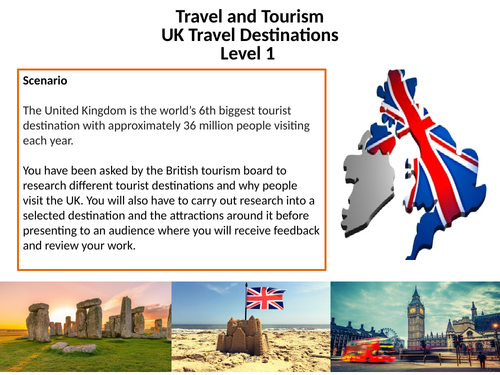 Travel and Tourism - UK Travel Destinations (Links to Level 1 BTEC Travel and Tourism) Locate capital cities in the UK. Locate given seaside resorts in the UK . Locate given towns/cities of historical interest in the UK. Locate given areas of natural beauty in the UK. Describe the location of a chosen UK tourist destination. Identify areas of interest to inbound and domestic tourists in and around the chosen UK tourist destination. Use aids to support the presentation Present the information to a group Review the presentation Provide evidence of research methods used to gather information about the chosen UK tourist destination.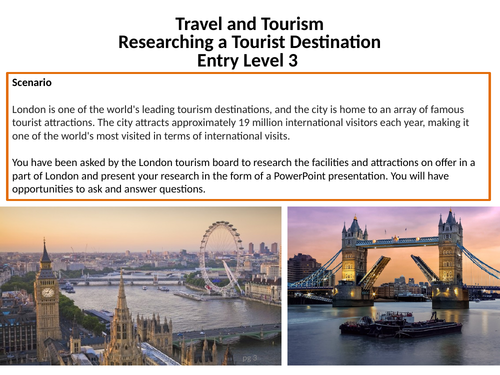 Travel and Tourism - Researching a tourist destination (Links to BTEC Travel and Tourism Entry Level 3 unit) Identify a tourist destination to research Identify different methods of transport in the area and different places to stay Identify the areas of interest, attractions and facilities of the chosen tourist destination Identify the advantages and disadvantages of the tourist destination Ask questions about other learners presentations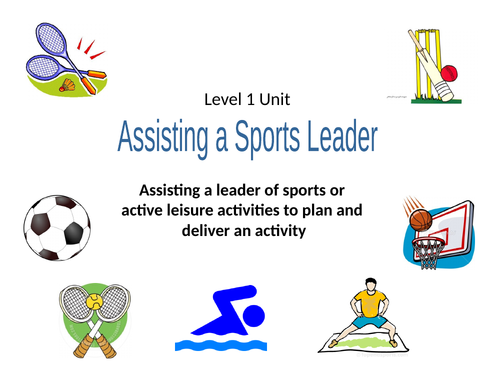 Assisting a leader of sports or active leisure activities to plan and deliver an activity. (Links to Level 1 BTEC Sports and Active Leisure) 1.1 Identify the qualities needed to support a sports or active leisure leader 1.2 Identify the responsibilities of supporting a sports or active leisure leader 2.1 Suggest what would be included in the plan for a sports or active leisure activity 4.1 Help to deliver activity according to agreed plan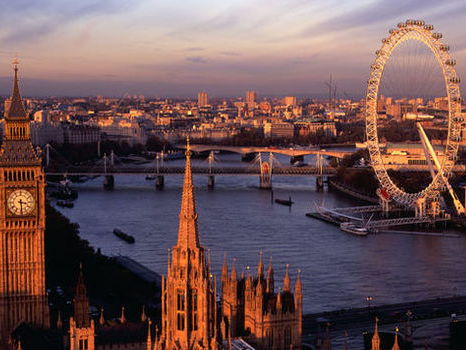 Work booklets for KS3 and KS4 learners Planning a trip to a visitor attraction Researching a tourist destination UK Travel destinations Entry Level 3 - Level 1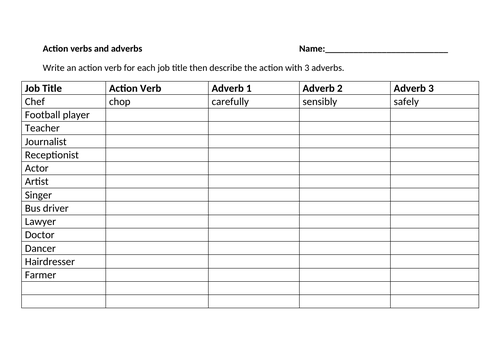 Action verbs and adverbs for jobs Worksheet Write an action verb for each job title listed then describe the action with 3 adverbs. English starter activity Cockney Rhyming Slang Powerpoint slides quiz with answers.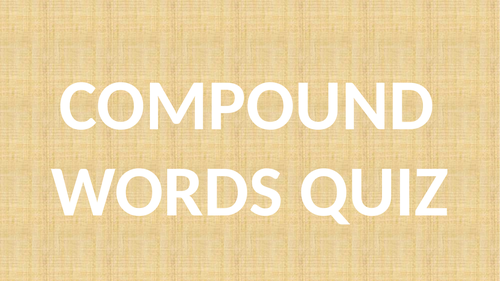 Compound words quiz Powerpoint slides. Say what you see game. Note: Answers not provided.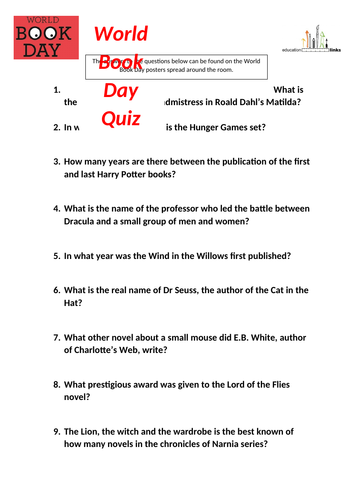 World Book Day Quiz resources to be used any year (or any time of year). Aimed at primary school level and low level KS3 & KS4. Guess the character Complete the book title World Book Day quiz sheets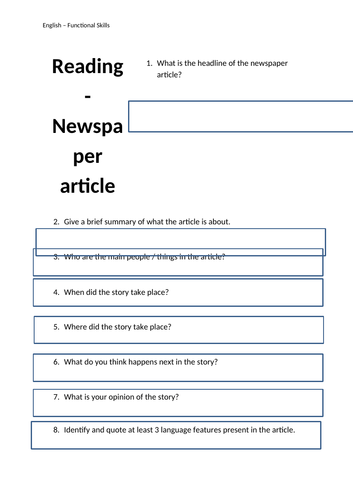 To compare similarities and differences between tabloid and broadsheet newspapers. To explore a newspaper article and present a summary of the story. Promotes independent reading, speaking and listening discussion topics, oracy and presentation skills. Note: Newspaper articles not provided.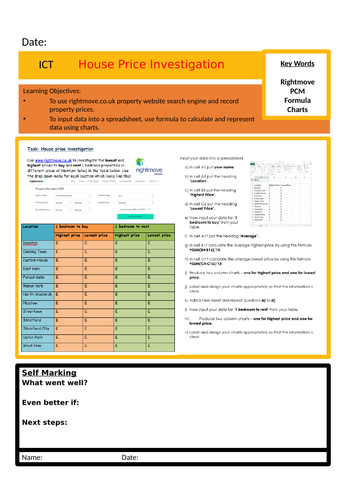 House Price Investigation - Spreadsheet software task (Microsoft Excel / Google Sheets) ICT task To use rightmove.co.uk property website search engine and record property prices. To input data into a spreadsheet, use formula to calculate and represent data using charts.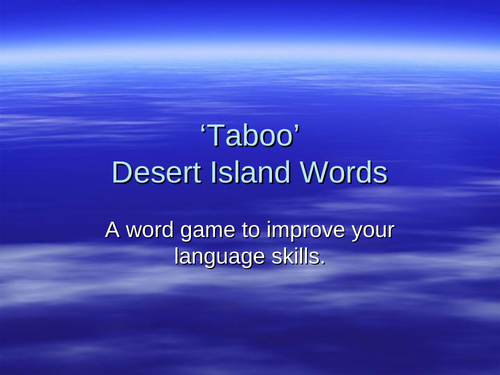 Tabbo - Desert Island words. Powerpoint slides. Starter activity. Group / paired activity to improve language skills and vocabulary.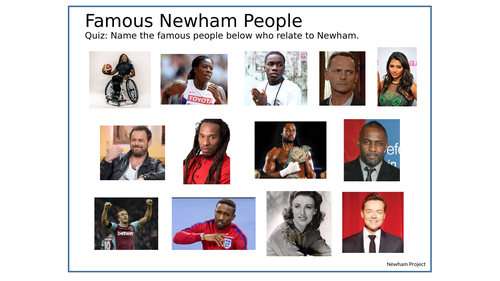 Functional skills English entry level and level 1 task Create profiles for famous people using internet research