Alex Rose's Shop
Spanish Resources for Secondary Years 7-11 - UK National Curriculum
14Uploads
7k+Views
5k+Downloads
Spanish Resources for Secondary Years 7-11 - UK National Curriculum This is a lesson I taught in school for key-worker children who do not study Spanish. They learnt some facts about Spanish cuisine and then had to design their own menu. Lesson includes informative videos from Youtube. I used this in school during the Covid 19 pandemic with a group of students of mixed abilities, not all who study Spanish. General Knowledge Round, Music Round, Video to watch and picture round. Includes music files.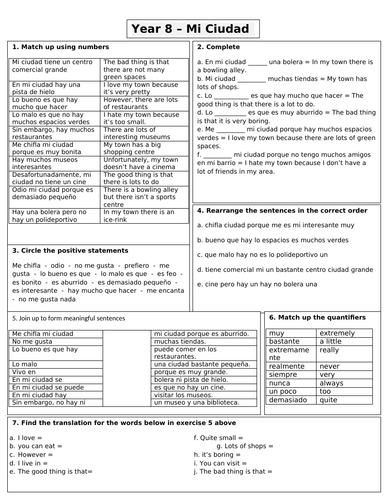 Revision worksheet on TOWN used as a cover lesson for year 8 Spanish.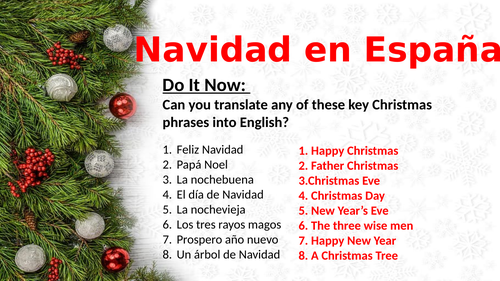 A combination of lots of fabulous resources that I've found on TES! A Christmas Quiz about Spain, including information slides and video links from YouTube. I hope it helps some teachers in the last week of this crazy term!!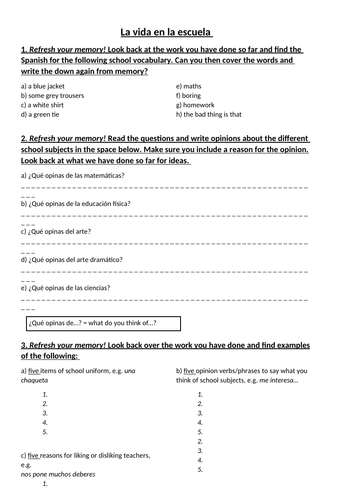 I made this booklet to use as cover - revision booklet on the topic of 'school'. Could be useful during school closures.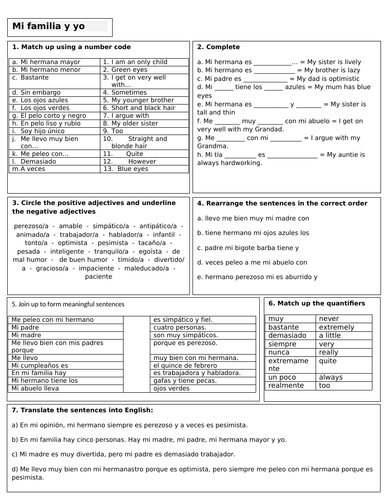 Worksheet on Mi Familia - using adjectives to describe family members in Spanish. Great for cover lesson.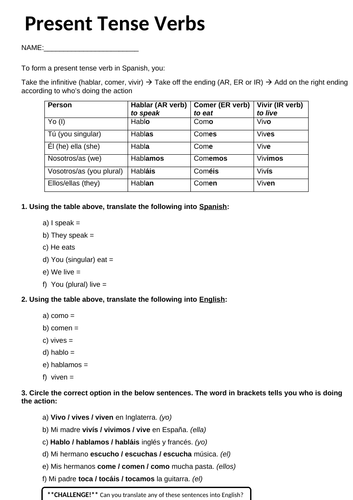 Revision worksheet covering the present tense for KS3 Spanish - used for a cover lesson.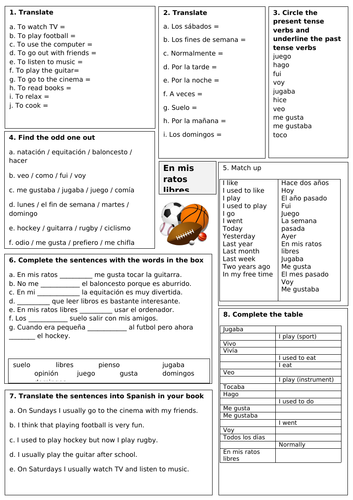 Revision sheet on Free Time for Spanish - great for cover lessons.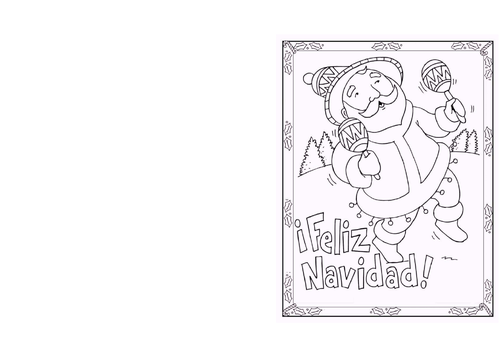 Templates for Spanish Christmas Cards. Can be cut out and stuck onto card.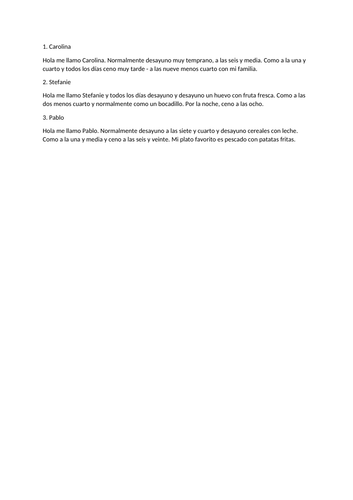 Two live lessons to introduce the topic of 'food' to a lower ability group. Includes listening, reading and translation activities, with extensions. Revision of 'time', food vocab and vocab for different mealtimes. A document recommending Spanish Films on Netflix for Secondary School Children Years 7-11.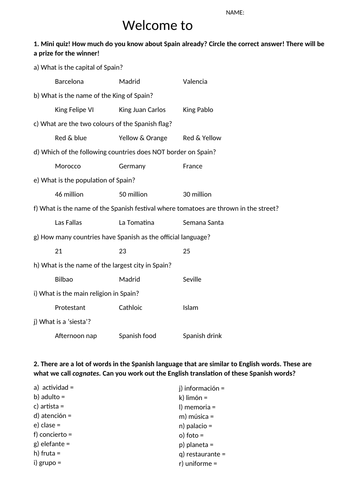 I was absent for my first lesson with year 7 and so I gave them this worksheet to complete. A quiz to do, an activity on cognates and a word search.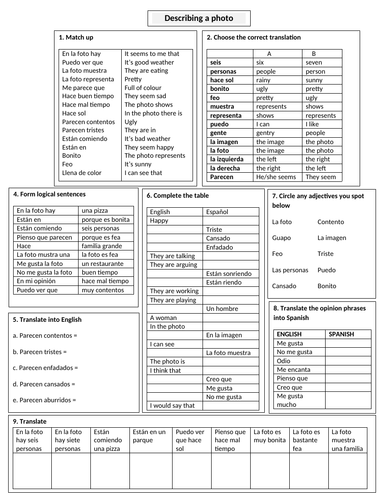 Revision Sheet for describing a photo in Spanish. Great for a cover lesson.