Alison's Shop
Geography, History & Whole School CPD
148Uploads
23k+Views
23k+Downloads
Geography, History & Whole School CPD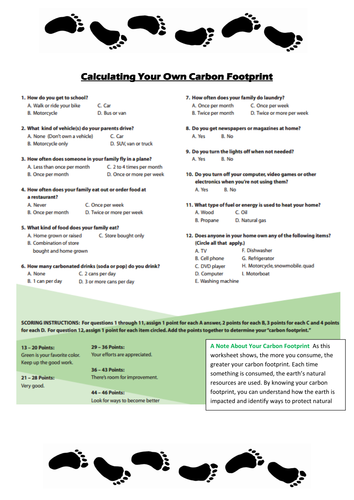 A single lesson, fully resourced. Worksheet to enable students to calculate their own CF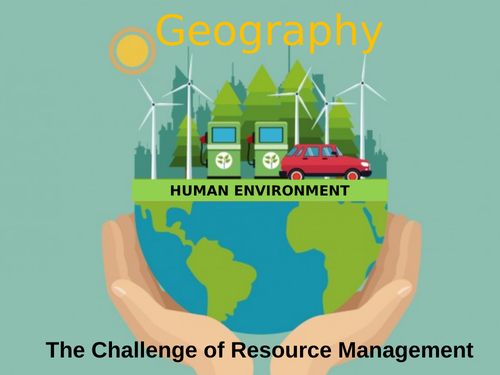 20 fully resourced lessons to cover this topic. Case studies are Almeira, Spain and Jamalpur, Bangladesh. Credit to "88Collinsl" whose free downloads helped me to build this unit. Because of this, I have uploaded this unit as a free resource!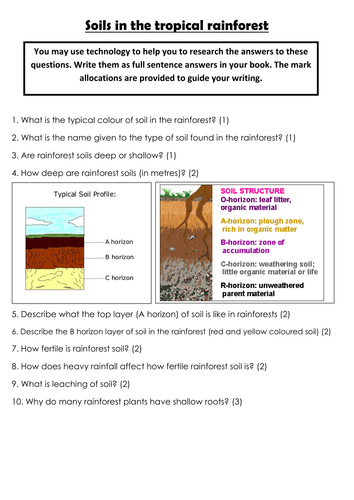 9 fully resourced lesson in line with AQA specifications. Covering all aspects of TRF biotic, abiotic, adaptations, location, use, misuse, impacts and sustainability. Questions about the host country, mascot design, research into Olympic history. Excellent cover lesson or fun end of term activity.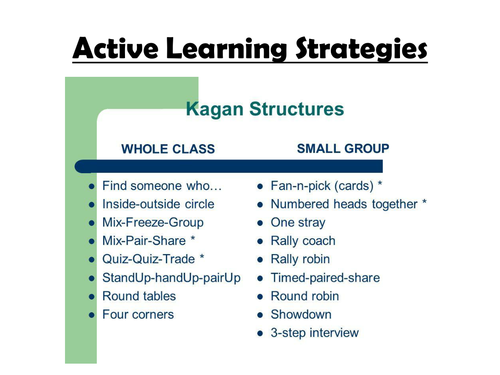 Great whole school CPD to introduce different strategies for Active Learning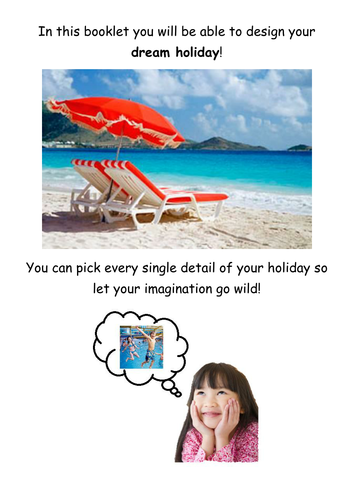 Students get to design their dream holiday destination. They need to research transport, accommodation, activities etc. A nice, easy end of term activity. Also makes a good cover lesson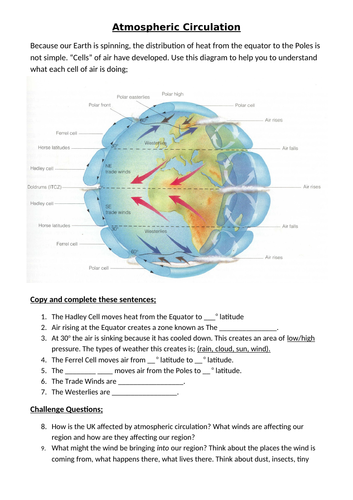 One fully resourced lesson to introduce weather hazards and concepts of atmospheric circulation. Great for a cover lesson or the run up to Christmas. This A3 double-sided learning mat investigates Santa's carbon footprint and asks students to investigate how it can be reduced. There are a few comprehension questions related to the content on the sheet, and an open-ended activity asking students to persuade Santa to make some green changes to his routine!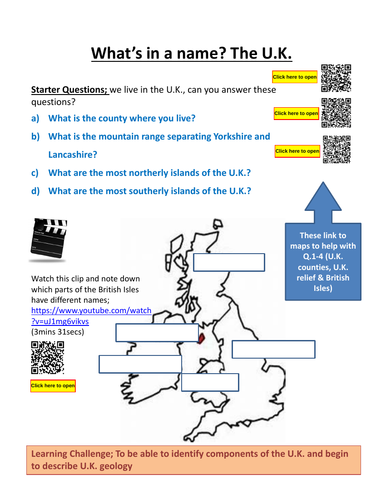 5 writable pdf "workbooks" including video links. This topic is "The U.K." and coverd both physical and human geography topics. Each wee contains roughly 1hrs online work. Resources are easy to download onto any device and can be either printed or completed/submitted online.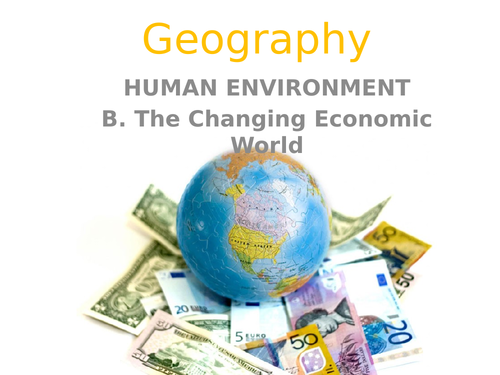 Fully resourced. 7 lessons covering rivers. These lessons cover the introductory element of this unit; what is development, measuring development, DTM, uneven global development, consequences of uneven development, closing the gap; trade & aid & tourism. Student activities and resources are provided in the accompanying booklet. PART 2 and PART 3 also available in the same format. THIS IS A ONE STOP SHOP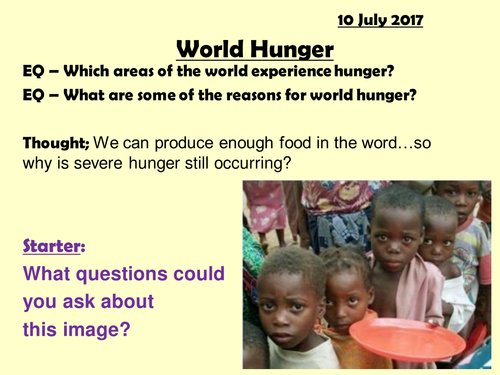 Fully resourced lesson to get students thinking about the distribution of world hunger.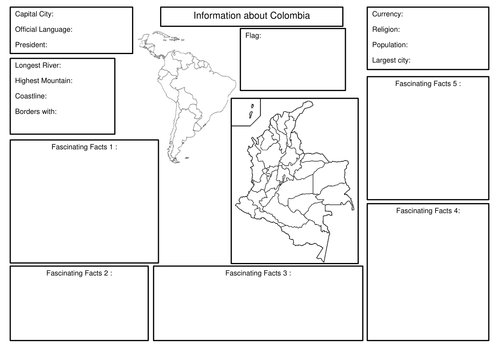 Great for cover or to allow students to collate information about a country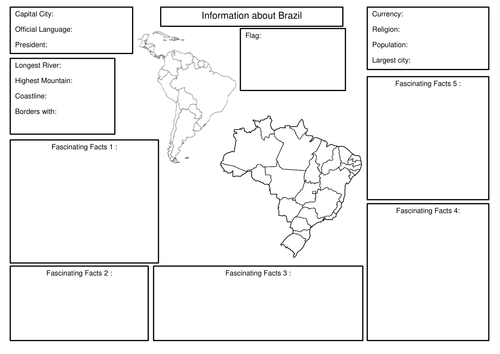 Great for a cover lesson or to allow students to collate country information on a single template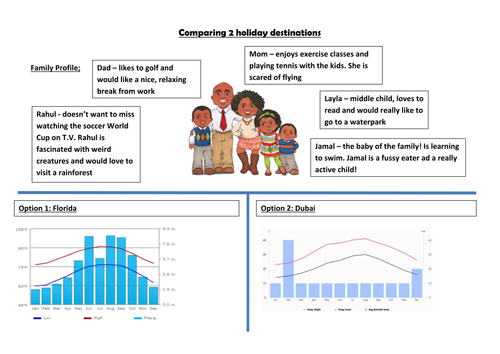 Begins by introducing the many ways that we use data in our everyday lives. Students then move onto a DME about holiday destinations (resources provided). Their research is to be presented as Ppt or other presentation tool.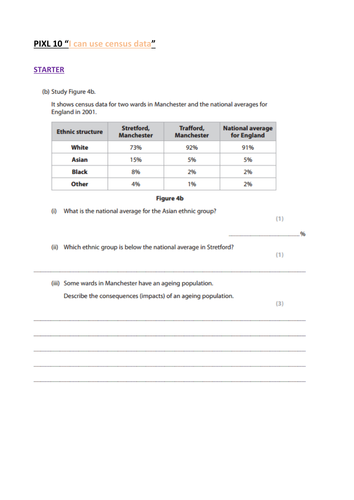 Single lesson; very traditional lesson to introduce the uses of census data and ageing populations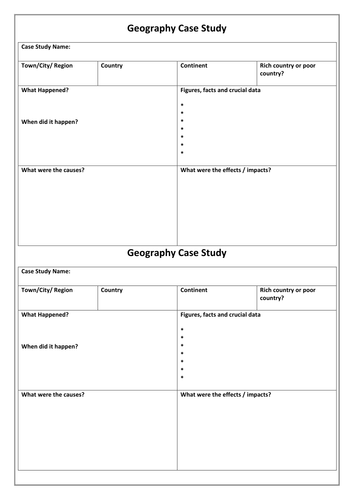 A blank template to allow student to collate case study research in one easy-to-revise format. Great for setting them off to do independent research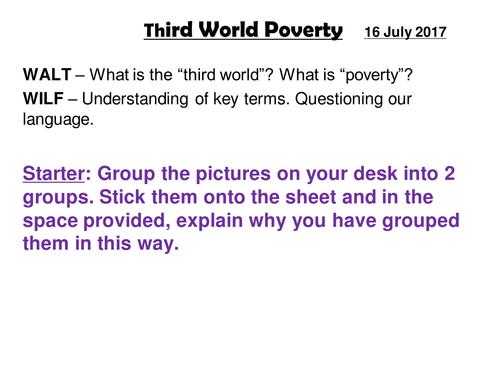 Fully resourced lesson which introduces the concept of poverty in LICs (LEDC/Third World); also a good opportunity to discuss these different definitions!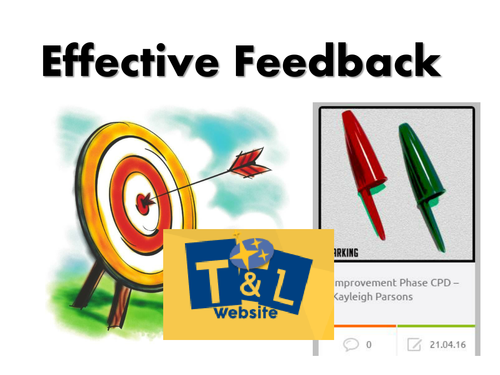 Really good to get teachers thinking about more effective marking strategies. Looks at DDI (Data Driven Instruction) and RAG rating to assist in more effective and meaningful feedback to students. I've had to remove some images of students from the presentation, but am sure you could add your own to personalise this presentation!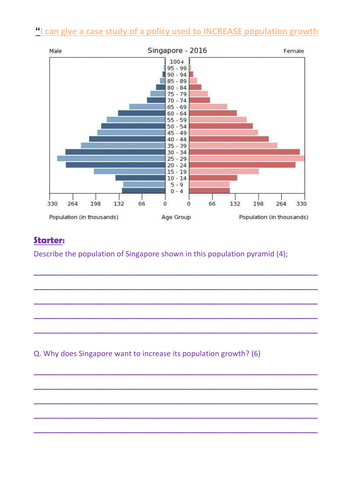 Really engaging lesson on Singapore's pronatalistic policy and their "Mentos Night of Passion" t.v. advert (YouTube link included). Students rated this one of the most interesting things they had learned in GCSE geography!