Alison's Shop
Geography, History & Whole School CPD
124Uploads
7k+Views
2k+Downloads
Geography, History & Whole School CPD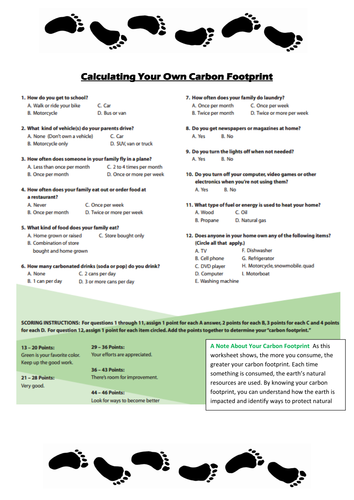 A single lesson, fully resourced. Worksheet to enable students to calculate their own CF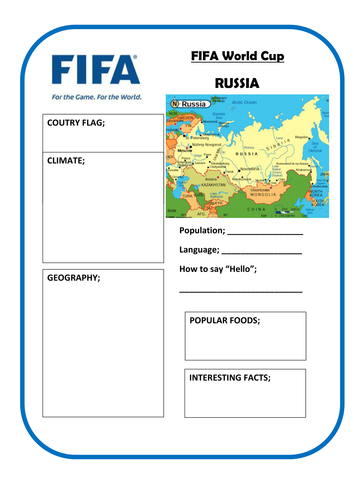 Great for a cover lesson! Single sheet template to research Russia, the host of the 2018 FIFA World Cup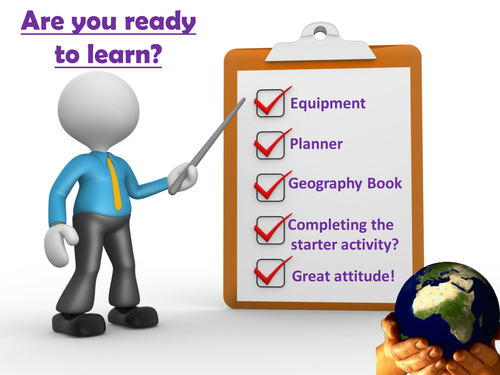 Fully resourced lesson with learning mat for students to record their answers. Was a really successful OFSTED lesson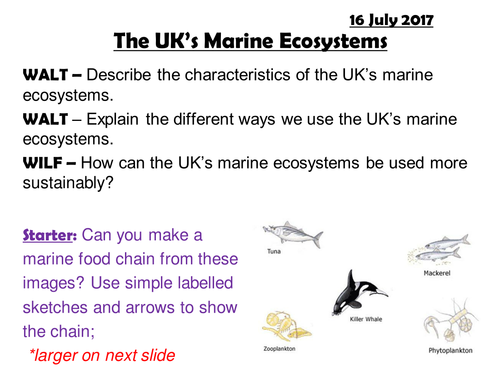 Short lesson about the UK's marine ecosystems. Example of an interrupted marine food chain, video link and collating activity on marine uses and misuses. Ends with a poster activity to pull together multiple marine ecosystem misuses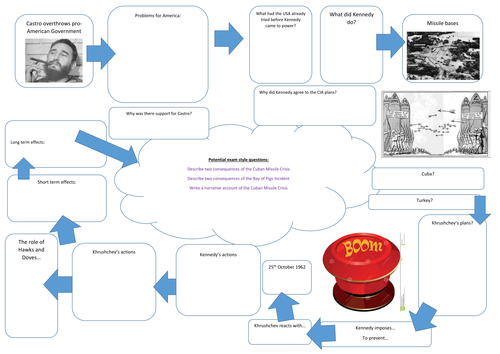 Single lesson, fully resourced. 2 differentiated learning mats together with resource material from new "Hodder Superpower Relations"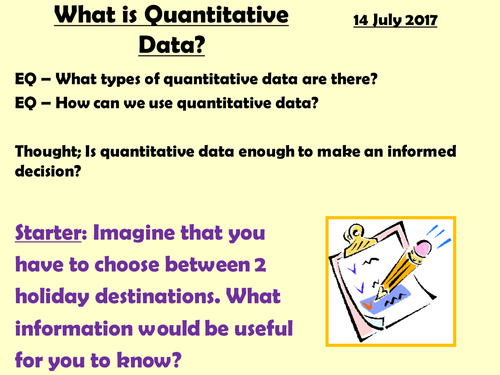 Would take 2-3 lessons to complete. Basic introduction to 2 types of data collection. Includes 2 separate in-class research projects which could be completed as fieldwork outside of the classroom if you are adventurous!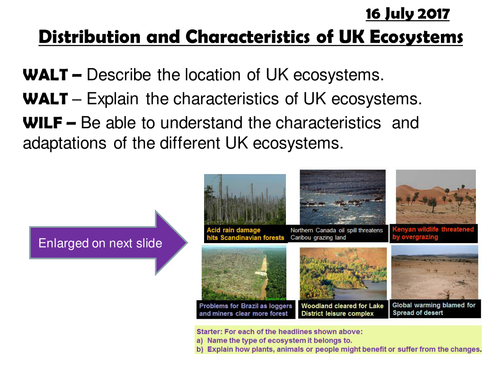 Introduction to the 4 ecosystems of the UK. Students get more familiar with the term "Temperate"; definition and mapping. They then have the opportunity to collate guided research into the 4 sub-ecosystems of the UK (internet required)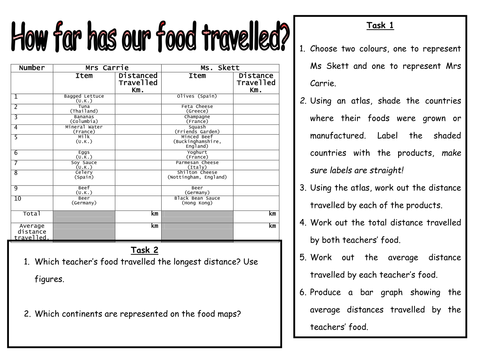 A double lesson where students get to explore food miles and calculate distances. Fully resourced Great for cover or to enable student to collate information about a country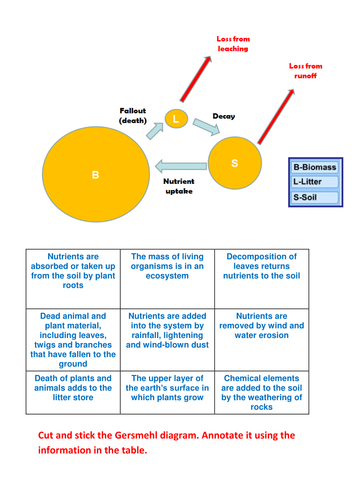 2 lessons. Guided teaching and learning exercises to help students to read and understand Gersmehl's nutrient cycle. The first lesson provides the "learning pit" experience, and the second lesson is a more thorough and guided walk through reading a Gersmehl Model component by component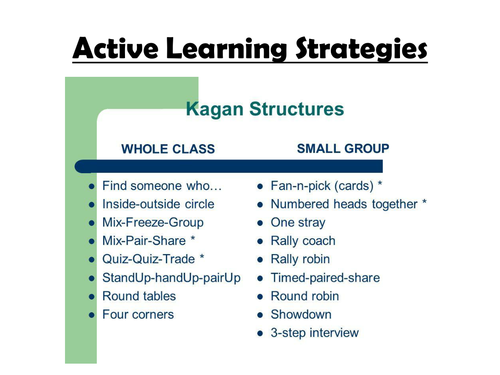 Great whole school CPD to introduce different strategies for Active Learning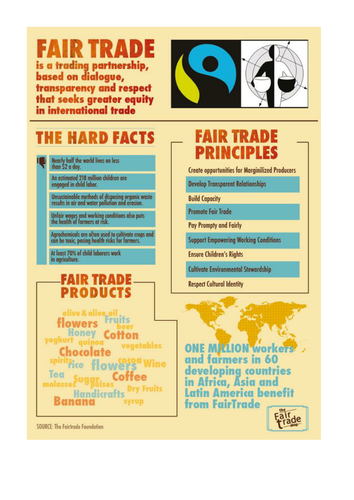 Includes introduction to Fairtrade, Fairtrade bananas (reworked banana split lesson with active learning and an A3 learning mat), Fairtrade coffee. 3 hrs in total Fun end-of-activity lesson. Also great as end of term extra. The resource makes an A3 mat and students are guided to design their own 5 ingredient smoothie and then calculate food miles. Can be done simply using the food labels on the mat or using I.T. to research the origin of their own ingredients.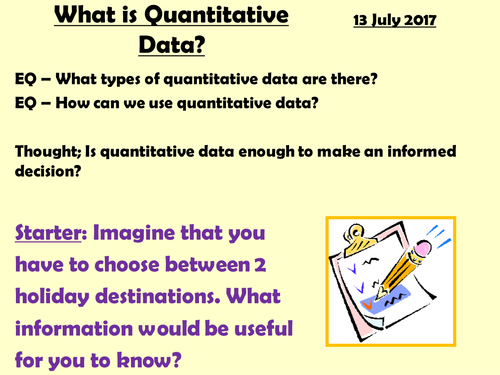 A full lesson to introduce students to the components of an investigation; purpose, hypotheses, methods, data, analysis, conclusion and evaluation. Based upon an in-class quantitative research piece (you could add more choices to this depending on age of students and how adventurous you want to be! e.g. pedestrian or traffic counts)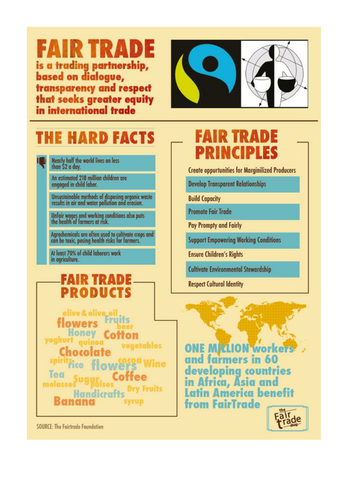 Has active learning, video resources, web-based research (hard copy included). Gives good background prior to looking at a specific case study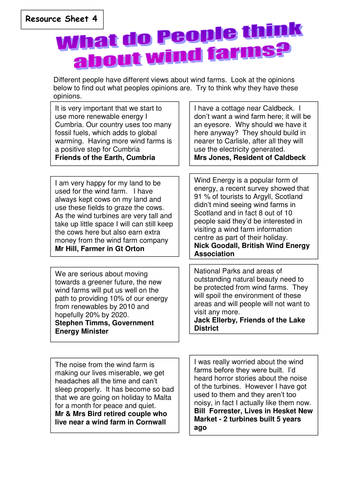 Fully resourced single lesson DME on wind farms. Students require only very basic prior knowledge of fossil fuels and renewable energy. Has been used as an end-of-year assessment at KS3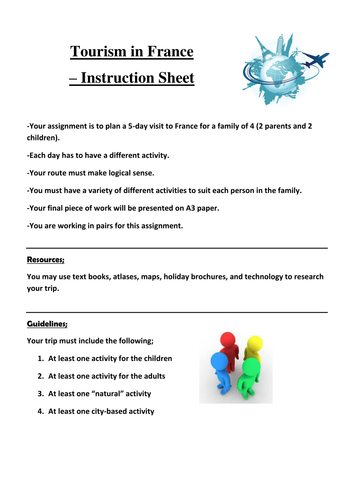 2-3 lessons. Guided instruction sheet outlines specific requirements of the trip; family profile, certain number of stops and activities to suit all, presented as either A3 annotated road map or as a Ppt (or other) presentation. Nice relaxed end to a unit on tourism or urbanisation. Students enjoy the freedom of designing their own trip to a country they are likely to visit! Students can collate key words, knowledge of a river's long profile, processes of erosion, and the formation of a waterfall on one sheet