4Uploads
254Views
55Downloads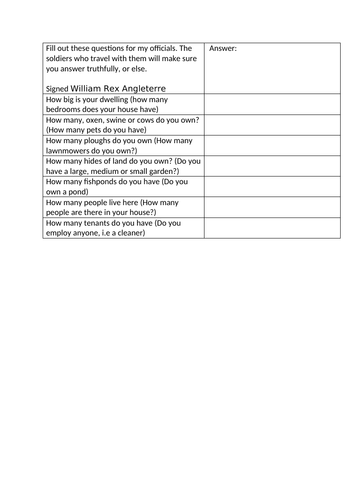 A lesson on the Domesday Book. Students learn the problems William faced, and then see some of the data that was collected, followed by a create a class Domesday Book activity, followed by a hands up did he solve his problems with the Domesday Book.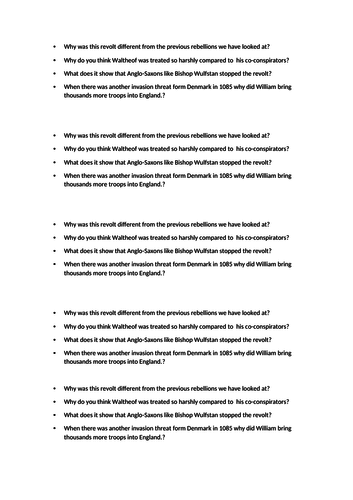 Could be done in one or two lessons. A lesson on the Revolt of the Earls 1075 using the Edexcel GCSE 9-1 Pearson book. Includes an imdb style template for the information, a gold level template and a powerpoint with the templates on, aswell as a short quiz. I also created character cards for the conspirators, which you may want to do.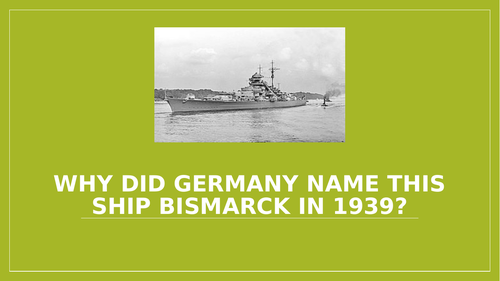 A stand alone lesson that was taught on teams looking at Bismarck as a significant individual. Looks at his aims and the actions he took, including the scramble for Africa.