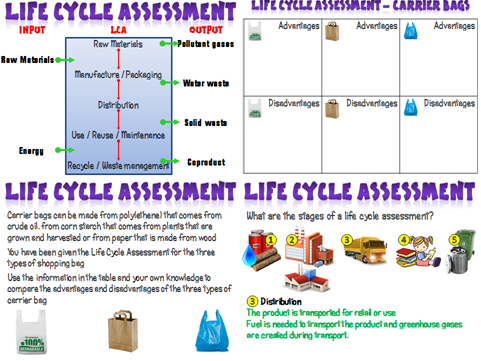 A fully resources lesson on life cycle assessments. There are notes on the PowerPoint to help deliver the content / explain how to use the resources.
A series of resources on bioleaching and phytomining. There is enough material for 2 or 3 lessons depending on lesson length. Plenty of opportunity for pupils to assess their own understanding and work in groups. All answers to activities are included in the presentation. The presentation takes pupils through both processes in a visual way before checking their understanding
A fully resourced lesson, including practical on formulations. The presentation introduces the theory of formulations before students try to create a formulation of oil, water and emulsifier that takes a required time to separate. This time can be adjusted as required.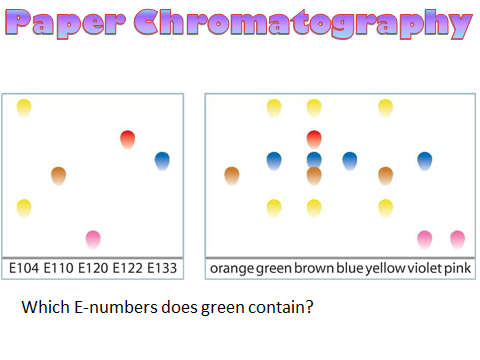 A presentation to deliver the theory of paper chromatography and demonstrate the correct procedure to carry out the required practical. A booklet is included that links to the presentation and theory. There are various activities included in the presentation. Enough material for at least 90 minutes of teaching time. The booklet also includes assessment questions.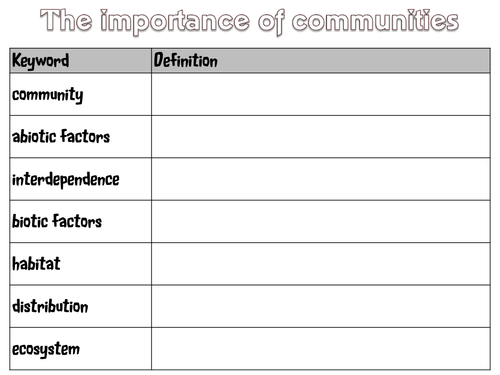 A couple of presentations to help look at the factors that vary between different habitats. The concept of biotic and abiotic factors is considered, along with stable communities. The presentations have linked worksheets. Also available as part of a bundle
A presentation that has embedded videos (2 - Choose which you think is best), and data analysis. The presentation also takes you through the various stages of waste water treatment before a related worksheet can be used.
A lesson for the new GCSE Chemistry for AQA triple award only. The resource includes a worksheet for a practical using metals and fruit juices to underpin the key-points from the syllabus on what effects the voltage in a simple cell and a presentation to reinforce key ideas. The presentation includes assessment opportunities to test pupils understanding and links in the topic to previous parts of the syllabus.
Fully resourced series of lessons on potable water. The concept of potable water is introduced with a practical. The way water is treated in the UK and desalination processes are covered. A couple of videos are embedded in the presentation and a linked question sheet in included. Teacher and technician notes along with student sheet are then included that have been adapted for the water required practical
Bundle
All resources are suitable for the AQA Chemistry / Trilogy / Synergy GCSE. Various topics are covered from alkali metals to cracking crude oil and soluble salts.
A lesson looking at the need to find alternative fuels to replace fossil fuels. The advantages and disadvantages of different fuels are considered.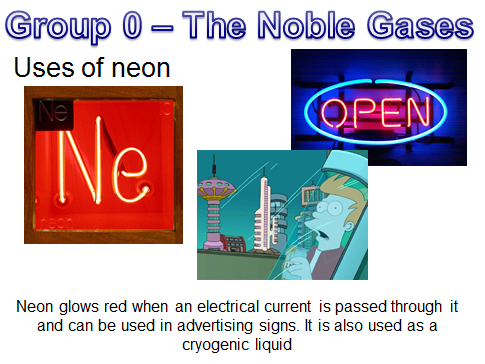 A fully resourced lesson with various activities linked to the discovery and trends in properties of the noble gases. Also included an activity on the uses of noble gases
A fully resourced lesson with assessment on the cracking of crude oil. The starter is a data analysis activity that links in to the leaning objective. Cracking of hydrocarbons is covered before pupils are asked questions on the reasons for the process and how it is carried out. The plenary is an assessment question.
Bundle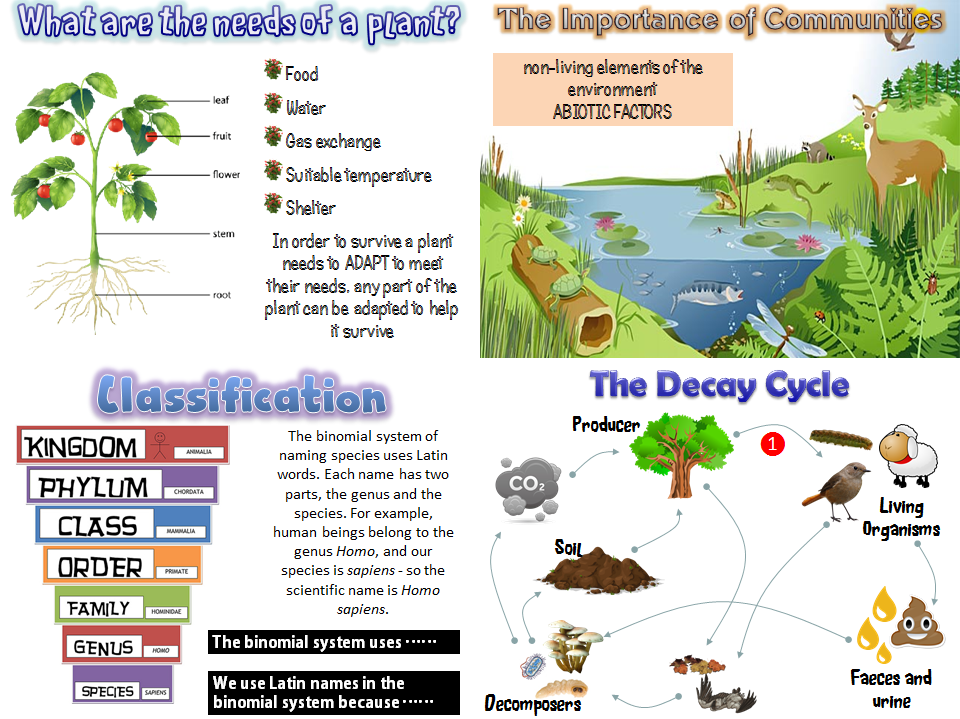 All resources are suitable for the AQA Biology / Trilogy / Synergy GCSE. Various topics are covered from respiration to adaptations and evolution.
A fully resourced lesson on building hydrocarbons. Pupils can be shown molecular models of hydrocarbons or build them themselves before looking at various ways to represent molecules such as ball and stick, and space fill models. An information sheet and comparison table are also provided so that pupils can look at the advantages and disadvantages of using each representation of the alkanes.
Bundle
All resources are suitable for the AQA Physics / Trilogy / Synergy GCSE. Various topics are covered from radiation to energy demands and density.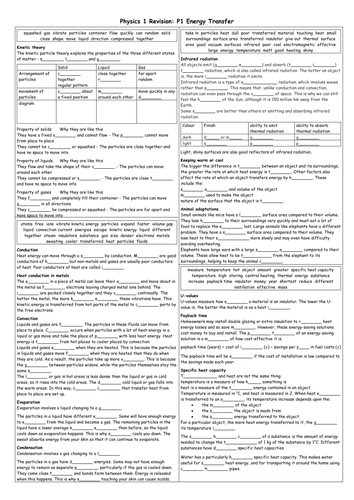 A summary of energy transfers for the physics P1 content - this summary is suitable for medium to low ability students. I have used this printed on A3 paper and it has kept students engaged for an extended time trying to fit in all the answers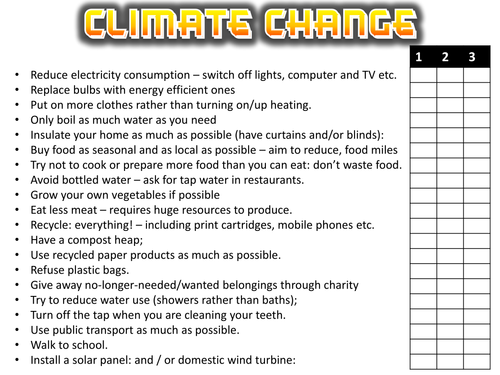 A presentation and worksheet about climate change and how it link to global warming. The presentation has an embedded video and various activites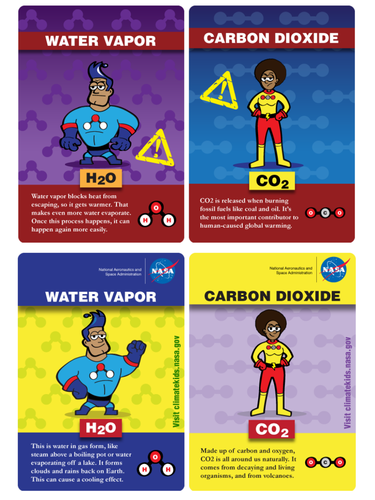 A fully resources lesson with a presentation about the greenhouse effect. Keywords are discussed. The main gases responsible for the greenhouse effect are introduced with an activity to research each gas and its effect. This lesson is suitable for KS3 and KS4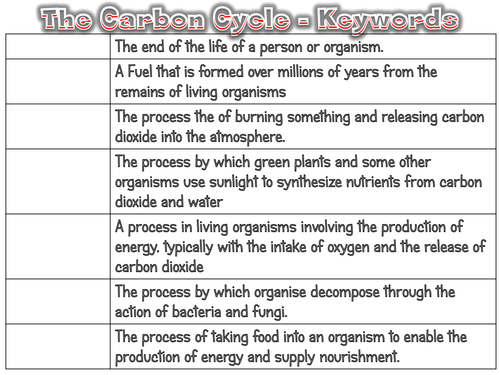 A fully resourced lesson on the carbon cycle. There is a presentation and linked worksheets to create a diagram of the carbon cycle plus appreciate the processes that add and remove carbon dioxide from the atmosphere
Bundle
4 resources grouped together on interdependence, ecology and adaptations. The organising ecosystems is my best selling resource - now group with 3 other linked resources
Bundle
3 linked lessons on the carbon cycle, the greenhouse effect and climate change.