132Uploads
39k+Views
59k+Downloads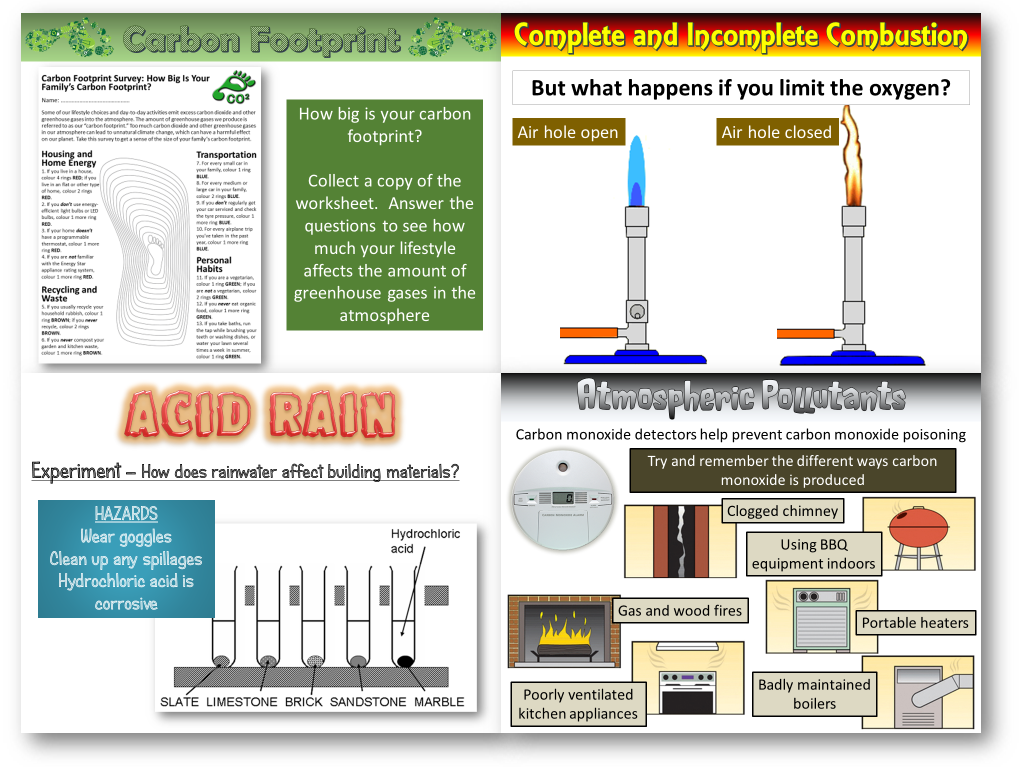 9 lessons to take students through the syllabus requirements for the chemistry of the atmosphere unit if studying for the trilogy exams or chemistry exams.
4 lessons for the AQA C5 unit suitable for the whole of the Trilogy Unit and the first part of the Chemistry Unit. The bundle also includes the resources for the required practical on temperature change
35 homework tasks for KS3. Each presentation has 3 slides. Slide 1 is the pupil sheet, slide 2 contains the mark scheme and slide 3 has suitable comments to use give a target on how to improve scientific knowledge. Taken by an OFSTED inspector to give to a school as an example of good practice for a school in special measures
A presentation with questions linked to the Organic Chemistry unit of the new AQA 1-9 course. There are assessment opportunities and worksheets that can be printed from the PowerPoint
A fully resources lesson with PowerPoint, Worksheet, Assessment and Activity. The presentation discusses direct and indirect activities that add to a persons carbon footprint and some graphical analysis to compare different countries carbon footprint. Lesson 7 for the AQA chemistry of the atmosphere unit, but can be taught as a stand alone lesson.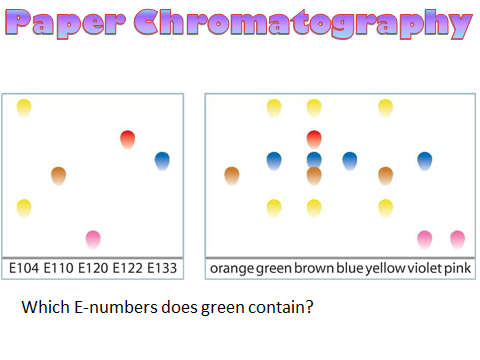 A presentation to deliver the theory of paper chromatography and demonstrate the correct procedure to carry out the required practical. A booklet is included that links to the presentation and theory. There are various activities included in the presentation. Enough material for at least 90 minutes of teaching time. The booklet also includes assessment questions.
Fully resourced series of lessons on potable water. The concept of potable water is introduced with a practical. The way water is treated in the UK and desalination processes are covered. A couple of videos are embedded in the presentation and a linked question sheet in included. Teacher and technician notes along with student sheet are then included that have been adapted for the water required practical. If the embedded videos don't work there is a word document with the web address on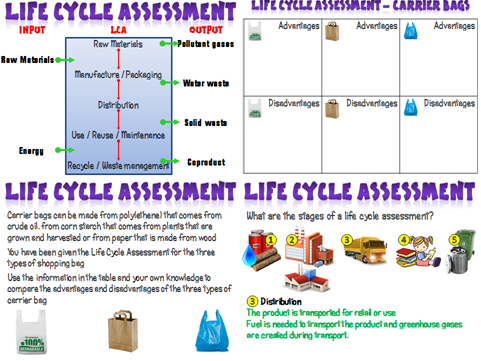 A fully resources lesson on life cycle assessments. There are notes on the PowerPoint to help deliver the content / explain how to use the resources.
The fourth lesson in a series of 4 for the C5 topic – Bond energies are discussed and the combustion of methane is used to take pupils through the process of bond energy calculations before examples are provided for the students to try. A fully resourced lesson that can be taught stand alone. Answers are included.
A presentation, worksheet and assessment questions on adaptations in plants. Planned to be taught to a mixed ability GCSE group and linked to the New AQA Syllabus 2016. There are two versions of the PowerPoint - one supports older versions that do not have some of the fonts in my original presentation Also available as part of a bundle.
A fully resourced lesson on Predator Prey Cycles - linked to the new AQA 2016 syllabus. The lesson contains a graph plotting activity and various other activities on the presentation. Enough for more than one lesson of you can pick the activities that suit you best. I have included 2 version of the PowerPoint for those who have older versions that don't support some of the newer fonts
A lesson for the new GCSE Chemistry for AQA triple award only. The resource includes a worksheet for a practical using metals and fruit juices to underpin the key-points from the syllabus on what effects the voltage in a simple cell and a presentation to reinforce key ideas. The presentation includes assessment opportunities to test pupils understanding and links in the topic to previous parts of the syllabus. The are two versions of the presentation - one that is suitable for those who have versions of PowerPoint that don't support some fonts
A presentation and differentiated worksheets to teach the water cycle and get pupil to complete an extended piece of written work on the water cycle. I have included various versions of the work sheet, depending on how you wish to teach the topic - Word and PDF versions. The keywords are defined and there is a matching keywords to definitions task plus links to a YouTube video This resource is also available as part of a bundle
A series of resources on bioleaching and phytomining. There is enough material for 2 or 3 lessons depending on lesson length. Plenty of opportunity for pupils to assess their own understanding and work in groups. All answers to activities are included in the presentation. The presentation takes pupils through both processes in a visual way before checking their understanding
A presentation with resources to teach the concept of the greenhouse effect and discuss the need for the natural greenhouse effect. Worksheet and information sheets are provided. This is lesson 4 in a series on the chemistry of the atmosphere, but can be taught as a stand alone lesson
A fully resourced lesson including answers to introduce collision theory for the rate and extent of chemical change unit. Lesson 1 for this unit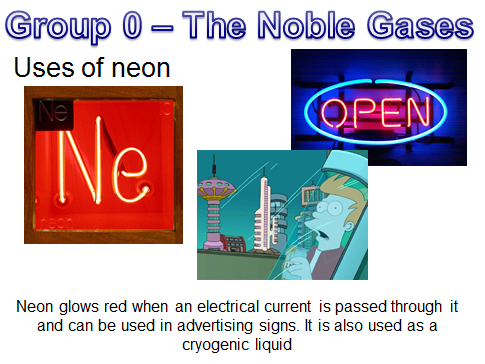 A fully resourced lesson with various activities linked to the discovery and trends in properties of the noble gases. Also included an activity on the uses of noble gases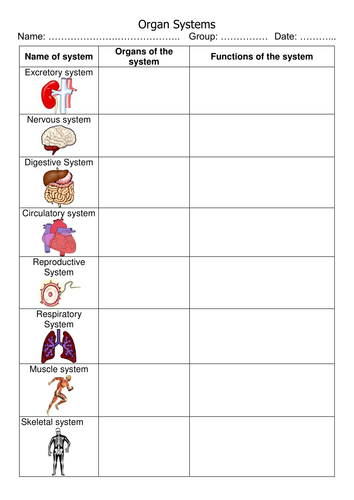 A presentation and worksheet to look at the different organs of the human body and link this to organ systems. A research task by internet of by book on the organ systems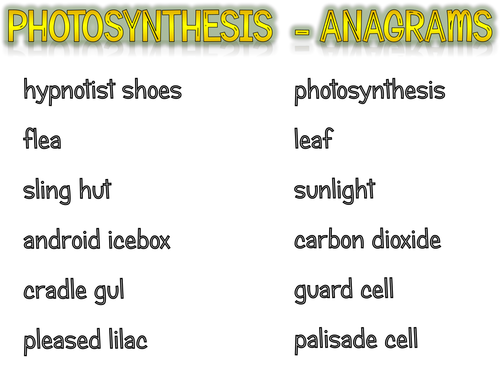 A fully resourced lesson on the structure of the leaf. Can easily be adapted be suitable for either KS3 or KS4. Various worksheets are linked to the presentation, which also contains mini assessments and a good video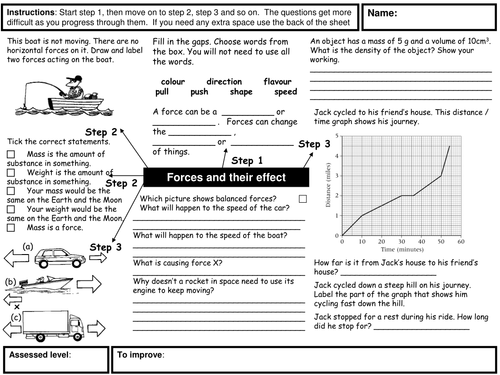 A leveled task on Forces and their effect suitable for KS3. The presentation has 3 slides. Slide 1 is the pupil sheet, slide 2 contains the mark scheme and slide 3 has suitable comments to use give a target on how to improve scientific knowledge. This is a free sample. I have 11 more of these available in the same format for £3.00