35Uploads
7k+Views
1k+Downloads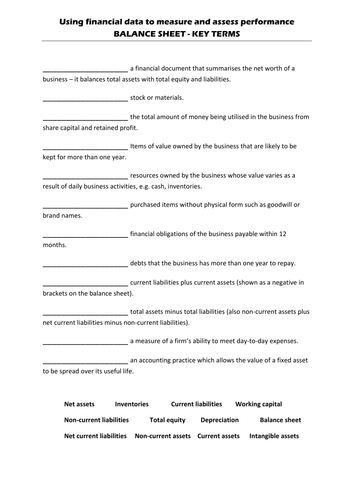 A full lesson introducing balance sheets at A level, with powerpoint, example balance sheets and worksheets. Based on the 2016 AQA specification.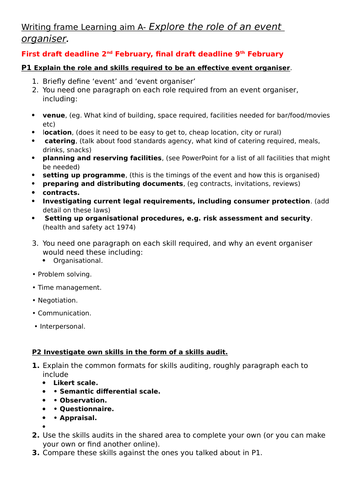 Writing frames, skills audits and Gantt chart for BTEC Business Level 3 Unit 4 Managing an event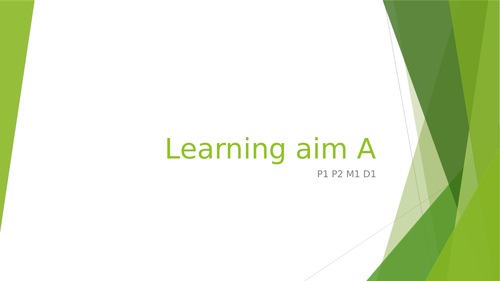 Lessons and writing frames for all of Level 3 Business BTEC- Unit 8 Recruitment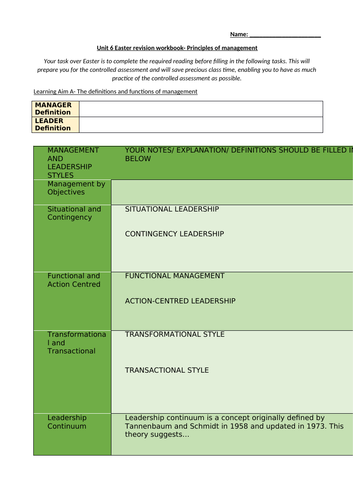 A workbook to prepare for/revise unit 6 principles of management- questions in order of topic and in correlation with textbook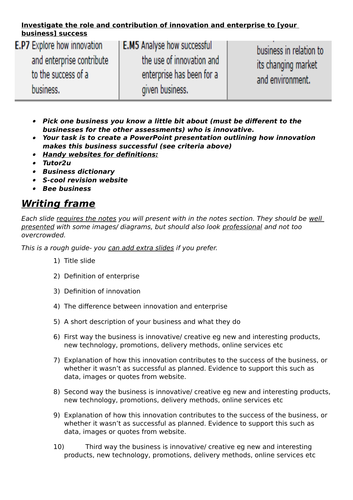 BTEC Level 3 Unit 1 writing frame/ guidance for Learning Aim E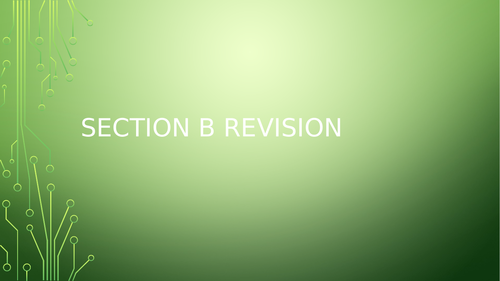 Revision powerpoints for all six sections of the unit. Each has activities which can be used as lesson starters or revision activities, as well as exam questions with suggested answers.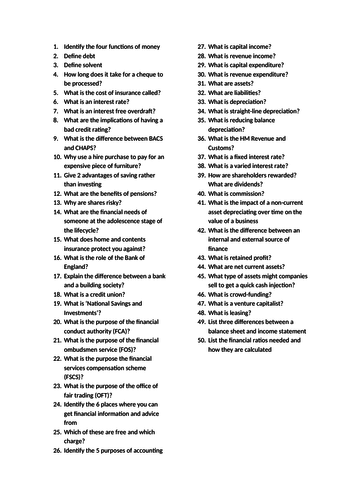 Snowball questions on tricky topics within the finance unit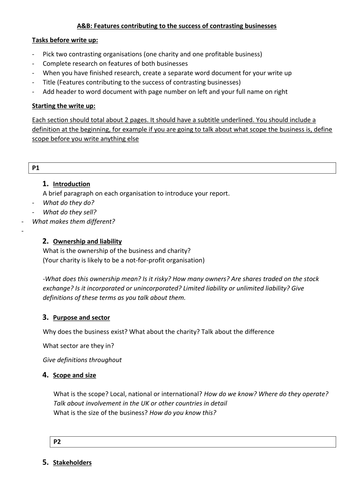 Lots of guidance and a detailed writing frame for Unit 1 learning aims A&B assessment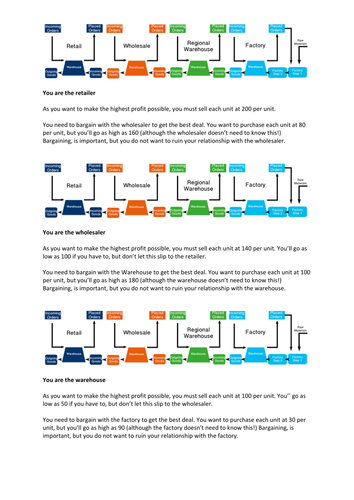 A fun and practical way to learn about supply chains. Split the class into five teams and give them each one of the scenarios. They then negotiate at each stage of the supply chain. I have played this with sweets and stationary before, and use monopoly money as the currency. Enjoy!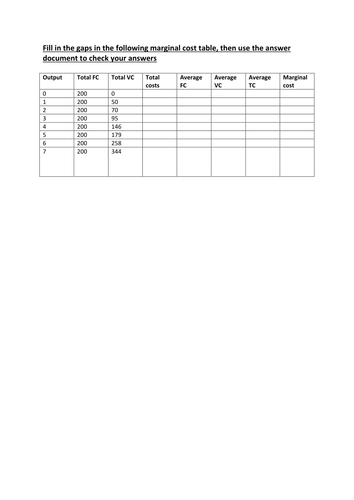 A series of resources to cover average, total and marginal costs, average, total and marginal revenues, and profit. Including past paper questions and links to online resources.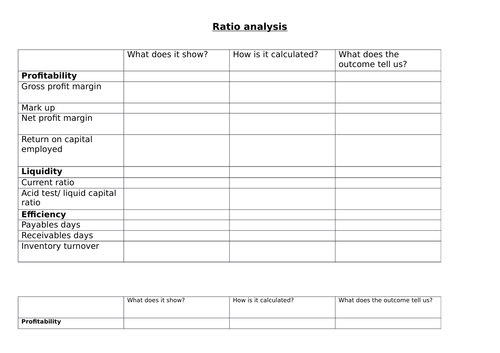 Ratio revision produced for Level 3 BTEC Finance exam but suitable for A level Business Studies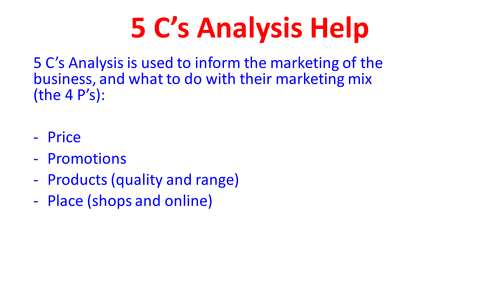 Unit 1 C&D guidance and writing frame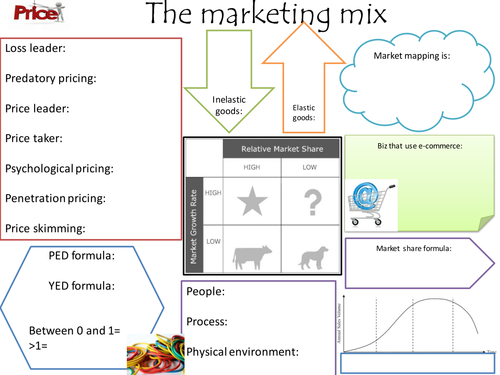 A colourful worksheet for students to fill in as a mind map for revision AQA Year 12 Business Studies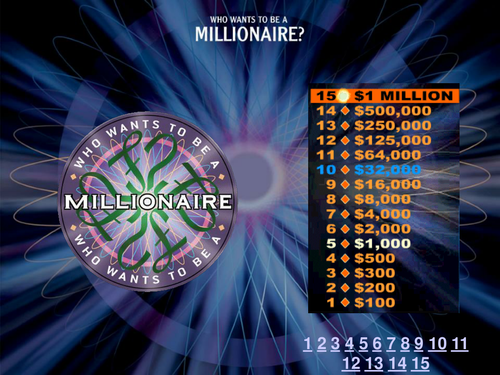 Quick revision game based on the TV programme who wants to be a millionaire. I split the class of 16 into four groups and they each took it in turn to answer one question. Questions from all areas of the 2016 AS Micro AQA spec, easy to edit. Credit to bradfordchopsy for the powerpoint graphics.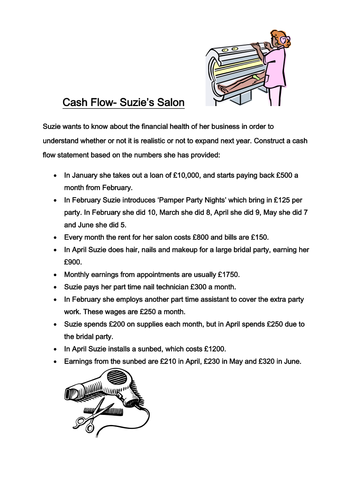 'Suzie's salon' cash flow activity with accompanying questions and DIY cash flow activity Methods of production lesson: Powerpoint outlining job and flow production with embedded video examples and quick tasks. Production line activity with one half of the class as a factory using job production and one half using flow production. Need glue, colouring pencils and scissors.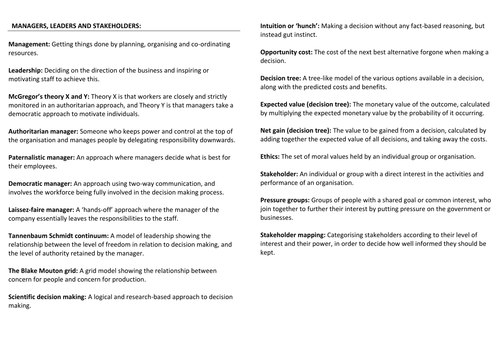 Key term glossaries for: Managers, Leaders and Stakeholders Marketing Operations Based on AQA Year 12