35Uploads
5k+Views
803Downloads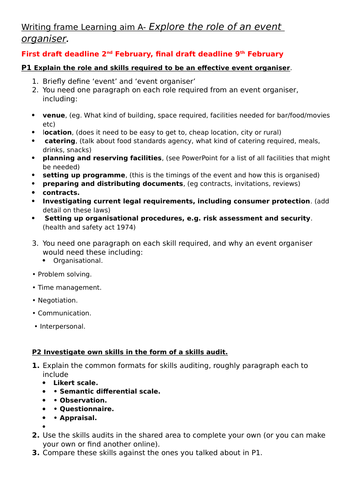 Writing frames, skills audits and Gantt chart for BTEC Business Level 3 Unit 4 Managing an event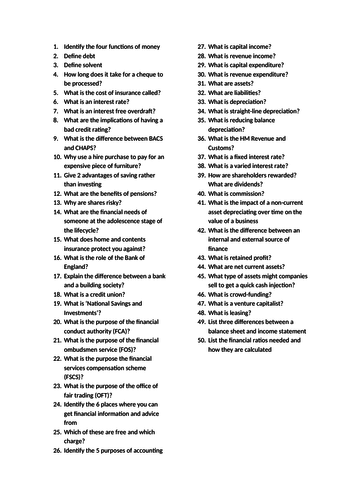 Snowball questions on tricky topics within the finance unit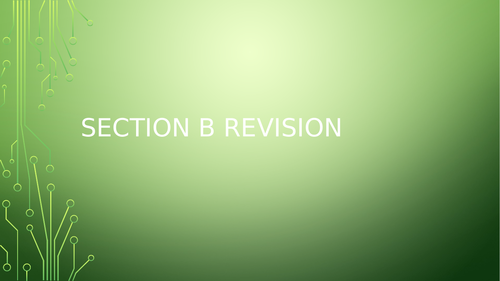 Revision powerpoints for all six sections of the unit. Each has activities which can be used as lesson starters or revision activities, as well as exam questions with suggested answers.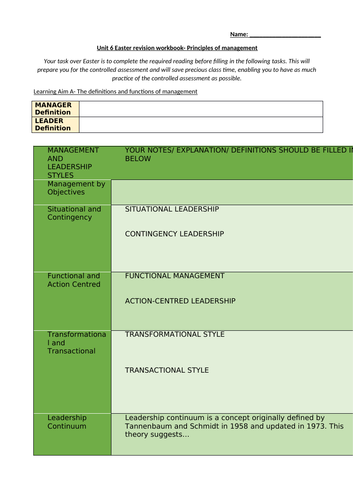 A workbook to prepare for/revise unit 6 principles of management- questions in order of topic and in correlation with textbook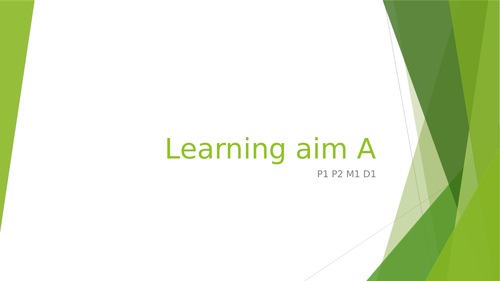 Lessons and writing frames for all of Level 3 Business BTEC- Unit 8 Recruitment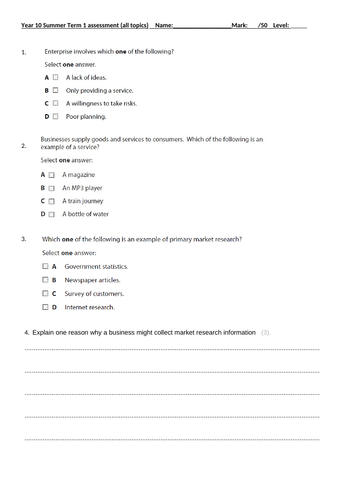 Assessment material for 60 minute lesson based on Theme 1 (Year 1) Edexcel GCSE Business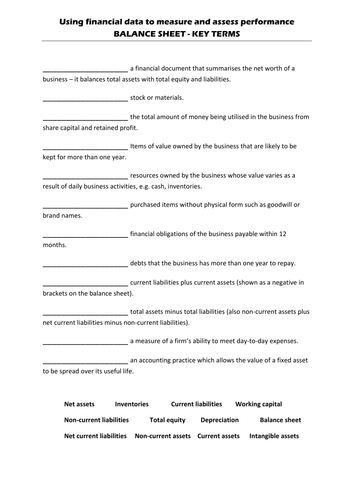 A full lesson introducing balance sheets at A level, with powerpoint, example balance sheets and worksheets. Based on the 2016 AQA specification.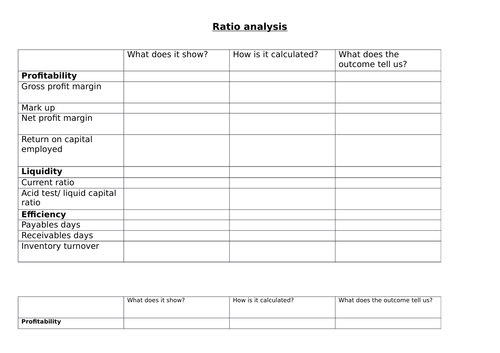 Ratio revision produced for Level 3 BTEC Finance exam but suitable for A level Business Studies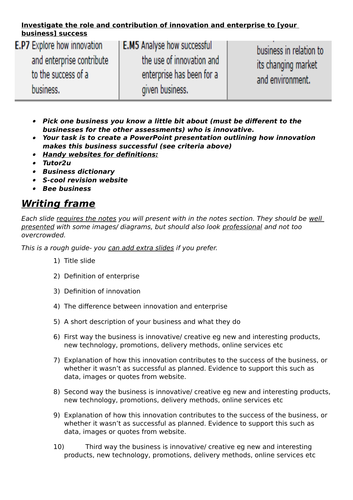 BTEC Level 3 Unit 1 writing frame/ guidance for Learning Aim E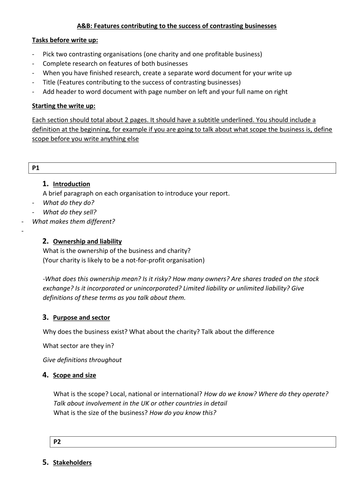 Lots of guidance and a detailed writing frame for Unit 1 learning aims A&B assessment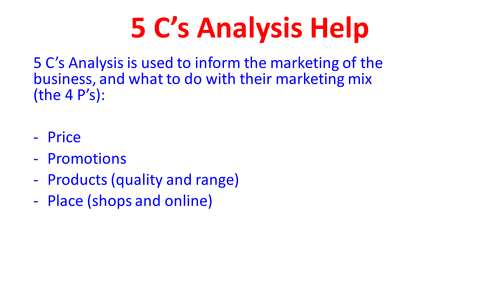 Unit 1 C&D guidance and writing frame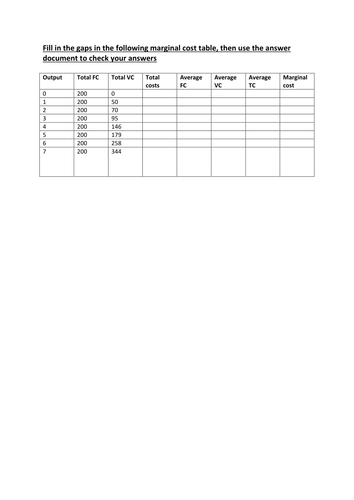 A series of resources to cover average, total and marginal costs, average, total and marginal revenues, and profit. Including past paper questions and links to online resources.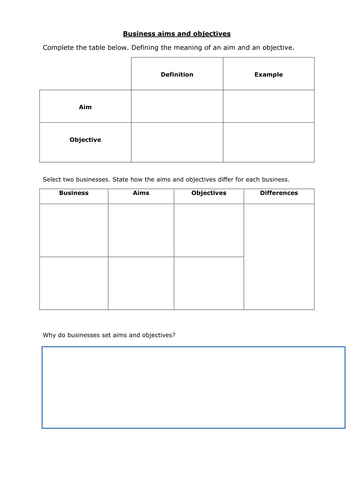 Worksheet, presentation and activity for A level Business groups for aims, objectives and SWOT analysis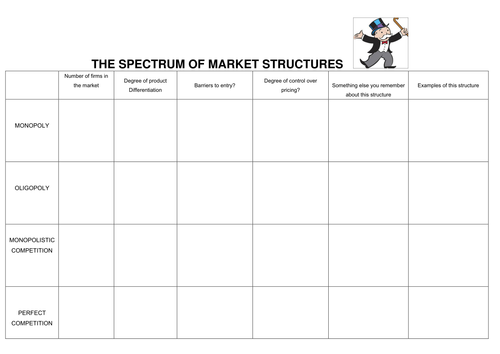 Fill in the blanks worksheet for characteristics of market structures. Ideal for both Economics and Business studies.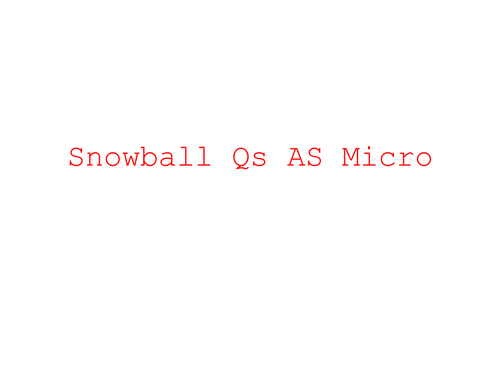 A presentation containing 'snowball' or summary questions for all five topics within the AQA AS Microeconomics specifications, including a key term test. This would be ideal as an entire lesson, or could be used as a summary at the end of teaching each section.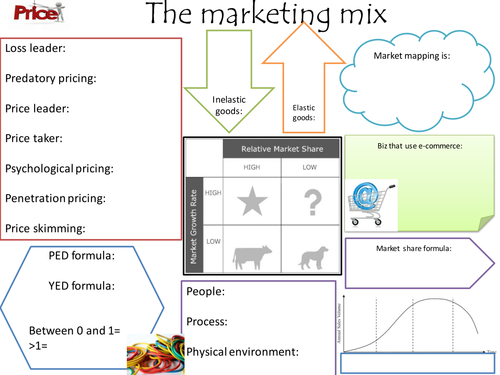 A colourful worksheet for students to fill in as a mind map for revision AQA Year 12 Business Studies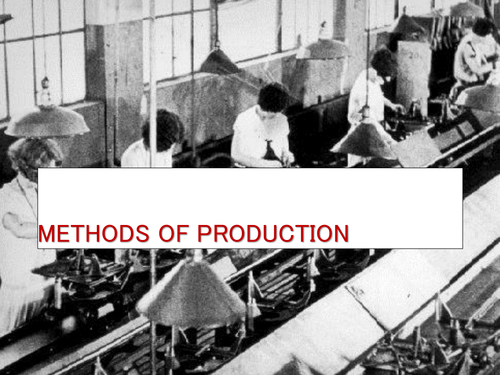 A methods of production incorporating a production line manufacturing dice (template attached).