Business and Economics shop
Business and Economics Head of Department
53Uploads
27k+Views
4k+Downloads
Business and Economics Head of Department BTEC Level 3 Unit 1 writing frame/ guidance for Learning Aim E Example writing frames for Unit 1 BTEC Level 3 Business based on approved BTEC assignments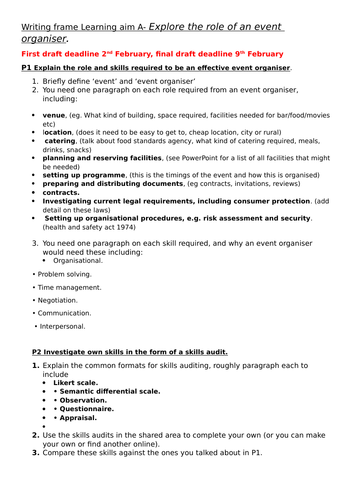 Writing frames, skills audits and Gantt chart for BTEC Business Level 3 Unit 4 Managing an event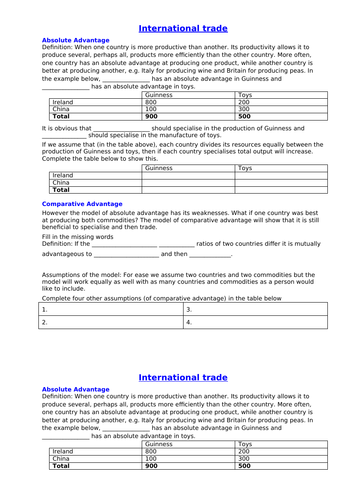 A 75 minute lesson on an introduction to trade, and absolute/comparative advantage. A powerpoint presentation with two activity sheets.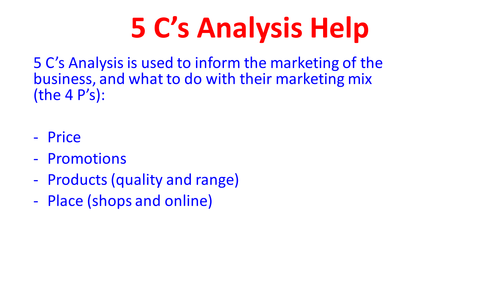 Unit 1 C&D guidance and writing frame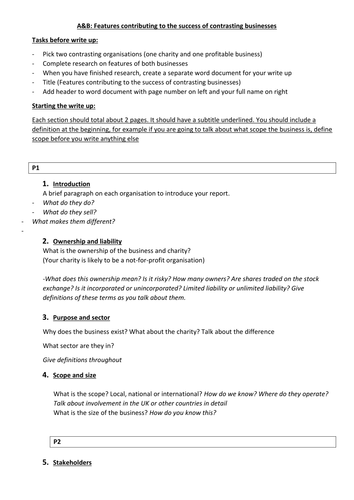 Lots of guidance and a detailed writing frame for Unit 1 learning aims A&B assessment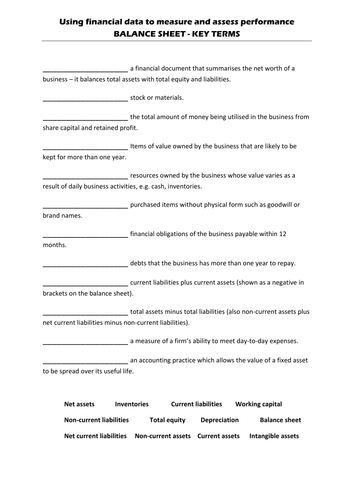 A full lesson introducing balance sheets at A level, with powerpoint, example balance sheets and worksheets. Based on the 2016 AQA specification.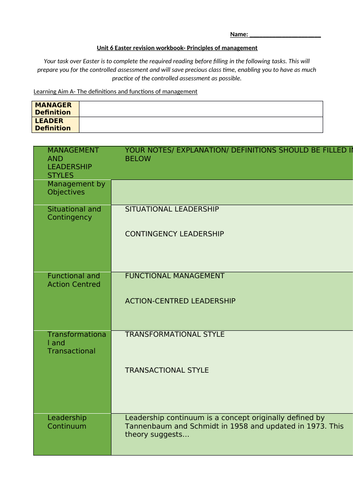 A workbook to prepare for/revise unit 6 principles of management- questions in order of topic and in correlation with textbook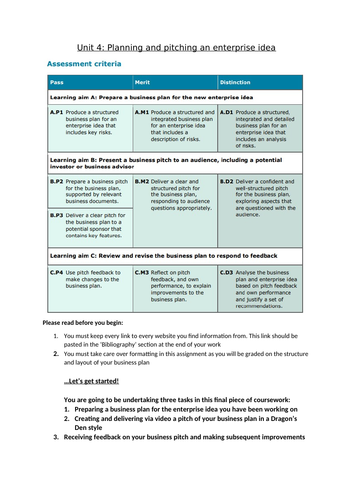 Writing frame for entire Unit 4- Planning and Pitching an Enterprise Idea For Level 2 BTEC Technical in Business Enterprise A spreadsheet designed to calculate and predict the overall grades of BTEC students according to the value of pass, merit and distinction in the varying units I created this as my students very often ask me about the liklihood of them achieving merit/distinction overall after recieving individual unit grades, and found this easy to illustrate the values of each unit and the impact of them on the overall grade This was designed with Business Studies BTEC Level 3 in mind but can be edited to other subjects using the point values on given specifications on the Pearson website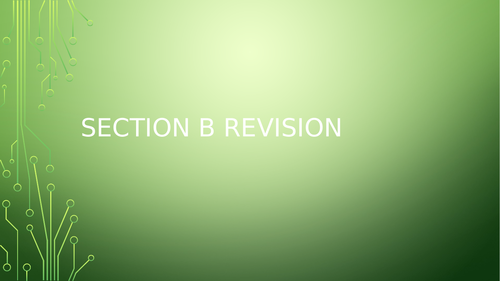 Revision powerpoints for all six sections of the unit. Each has activities which can be used as lesson starters or revision activities, as well as exam questions with suggested answers.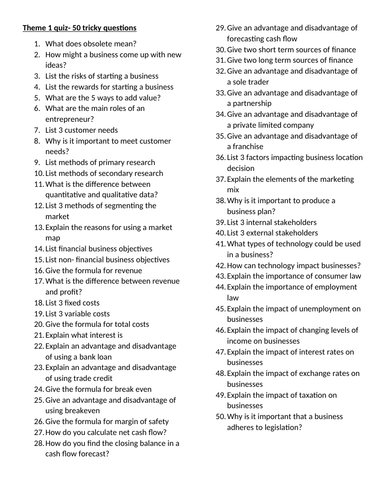 Theme 1 revision tool in preparation for the exam. 50 revision questions covering all content in Theme 1.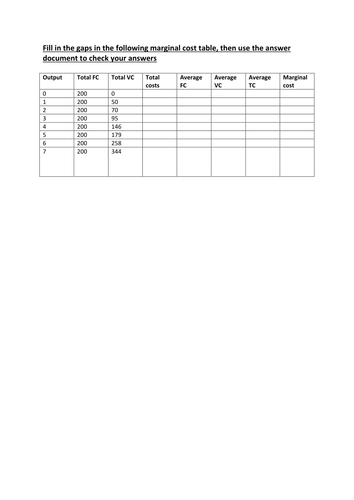 A series of resources to cover average, total and marginal costs, average, total and marginal revenues, and profit. Including past paper questions and links to online resources.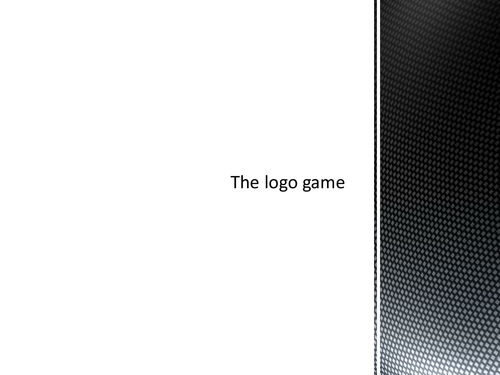 Students have a short period to guess the logo behind the bricks (either write down in silence or compete for the first answer). Answers at the end of the powerpoint. I have used this to introduce promotion in marketing and the idea of how aware students are of logos/slogans etc, but could be used for any subject as a starter.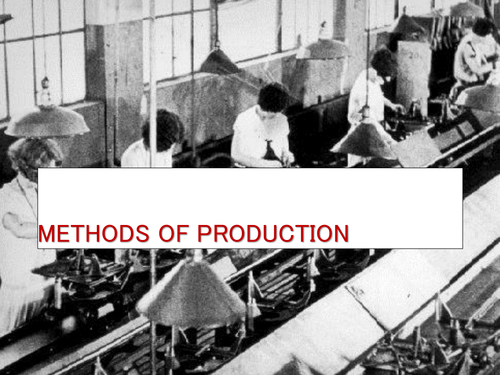 A methods of production incorporating a production line manufacturing dice (template attached). Extended case study of 'Cakeface Co' Includes content tasks and exam technique practice up to 20 marks Targets market research, strategy, decision trees, critical path analysis and leadership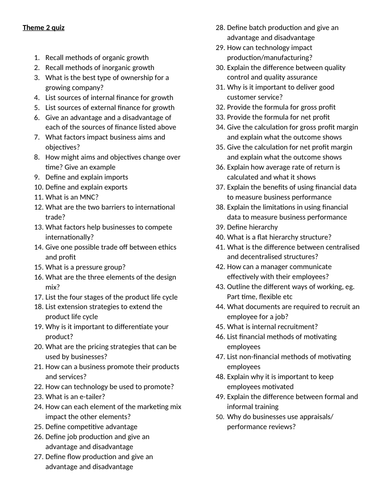 Theme 2 revision tool in preparation for the exam. 50 revision questions covering all content in Theme 2.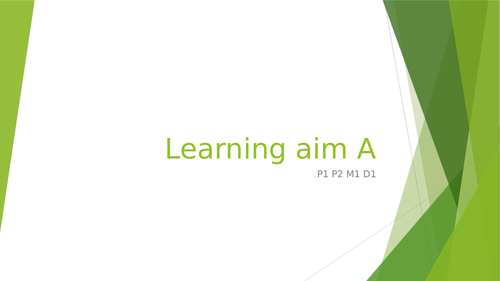 Writing frames for Level 3 Business BTEC- Unit 8 Recruitment (Some information from the book is included but these are not full lessons- the writing frames are the resource here)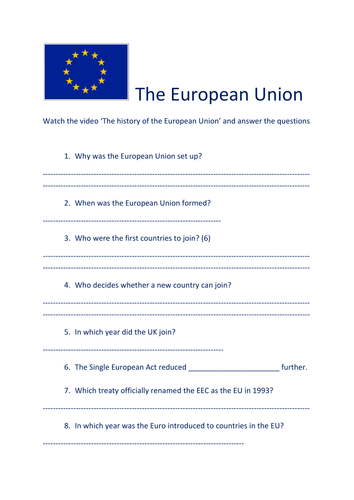 A lesson on the EU, including a starter activity using questions for the video: https://www.youtube.com/watch?v=XgnXwrsMBUs (link on ppt), a powerpoint, a true or false activity and a game which asks the students to guess the country with clues.