Amy's Shop
I took GCSEs in 2019 so understand the pressures of them and needing revision that's good standard.
4Uploads
162Views
14Downloads
I took GCSEs in 2019 so understand the pressures of them and needing revision that's good standard.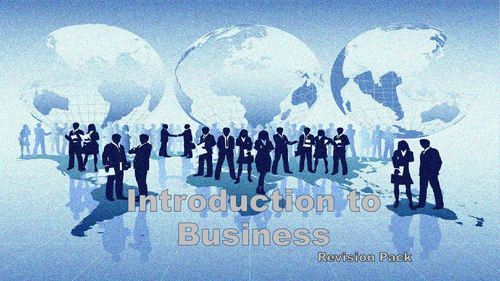 This is a clear and condensed revision presentation for the first topic within the OCR Business A-Level. It has largely helped me throughout the year and in mock exams, as a year 12 student as the course is hugely detailed but this is designed in a way to enable the same understanding while minimised. It's extremely helpful for any student beginning the course as it can be difficult to get to grasps with the subject at first. This can also be used for revision at any point within the course and is easy to transform into other revision resources such as flashcards, mindmaps or posters.
This PowerPoint summarises all of what students are expected to know in the social infleunce section in the AQA Psychology A level. This alone can be used as a revision source and it allowe dme to feel extremely confident upon sitting my exams. Many other revision resources for this A level can be quite dense and include excess information that can confuse and fail to benefit students. As I have recently completed my A levels, I am acutely aware of this, which is why I made this to be simple and easy to understand while ensuring that all key information is on there. Additionally, this PowerPoint allows for easy conversion to alternate revision methods such as flashcards or posters to further benefit students' study. I would thoroughly recommend it and believe that without this, I would not have performed to the best of my ability in my exams.
This is a PowerPoint which can be used to teach or revise the memory sub-topic of the AQA Psychology A-level. As a recent student, I am aware that many people find this topic to be challenging. However, this revision pack aided my learning and allowed me to feel extremely confident with it. I believe that a resource such as this can be extremely helpful to students, especially those that may feel less confident due to online learning over the past year. This differs from other resources as it has been made by a student, which ensures that others will find it straightforward to understand and use. The lack of excessive and unnecessary information, which is often included in other resources, also helps to ensure this is beneficial to users.
This PowerPoint covers each poem within AQA's GCSE Power & Conflict anthology along with how to maximise marks due to a covering of the assessment objectives that are expected to be addressed within the exam's essay. I took my GCSEs last year and this revision helped me achieve an A* grade as I ensured that I condensed information in it, meaning that excess materials weren't taken in, which could've affected my knowledge on each poem. I strongly recommend this as it was made by a student, meaning that it is likely to be understood by those who are in the position that I was in. Also, it can be used to create alternate revision methods, such as revision cards, posters or essay plans. Revising from the basis of this presentation allowed me to walk into the exam confident with sufficient knowledge on each poem. Everything is covered in a clear and efficient way to ensure that, regardless of student ability, anyone can use it to revise.