11Uploads
7k+Views
3k+Downloads
Teacher of RS and PSHE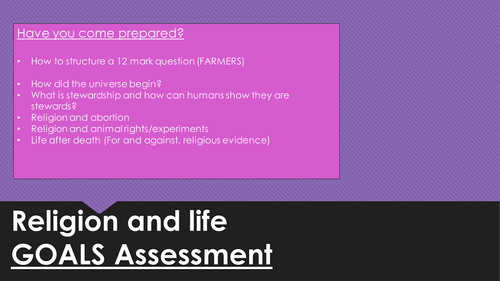 I created this lesson as a feedback and progress lesson after my students had completed a mock on religion and life for the new GCSE. I have adapted the FARMERS structure from TES to encourage students to use this method to answer the 12 mark question.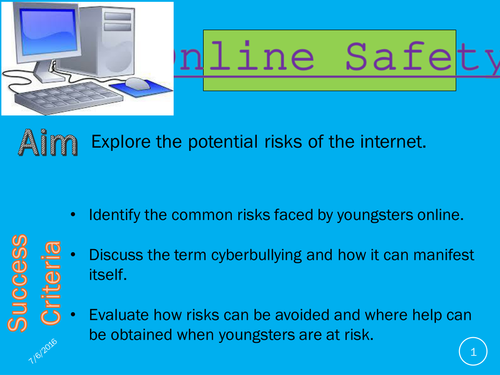 This is the second lesson for the Risk topic I planned (See my other resources for sale) it outlines what cyber bullying is and there are a couple of activities with it. The worksheets are free to download in my resources.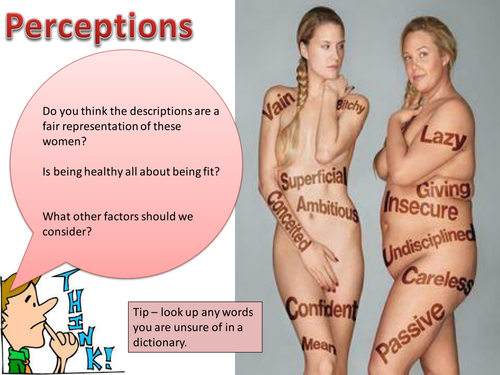 PowerPoint suitable for Y7 relating to healthy living and what makes up a healthy lifestyle. Includes Dr Ranj - students are asked to give advise to 2 teenagers about changes to their lifestyle based on what they know about a healthy lifestyle. There is a card sort for the lesson that can be downloaded free on my resources. (Healthy lifestyle card sort)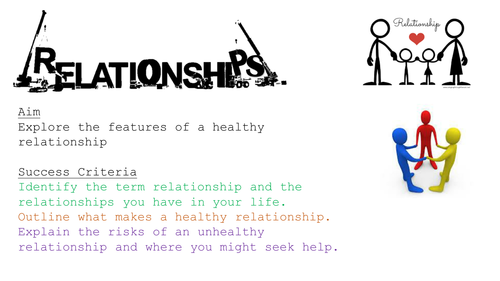 What is a relationship? encourage students to think about the different types of relationships that they are involved in. Card sort included for what are healthy and unhealthy relationships?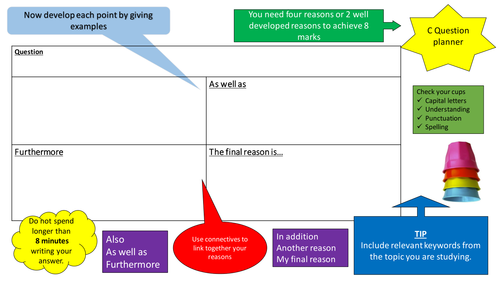 Allows students to plan and develop their extended responses for 8 mark responses. Gives points on how to answer and improves literacy.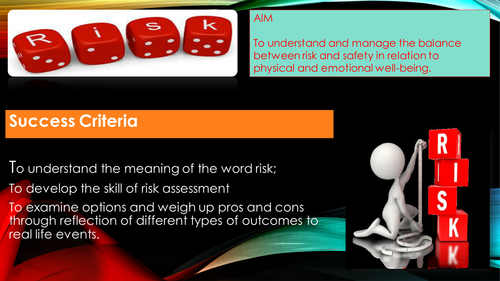 I created this for an introductory lesson for Y7 on general risk before they went on to look at things like alcohol, internet safety, road safety etc.. It allows them to look at images of risky situation and decide how they can avoid these situations. There is a free reflections sheet in my resources and a plenary sheet to accompany the lesson.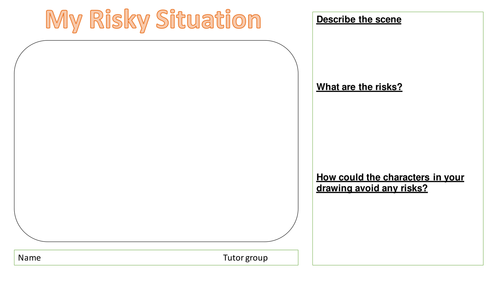 To accompany the Introduction to risk lesson. This is the plenary or could be set as a homework.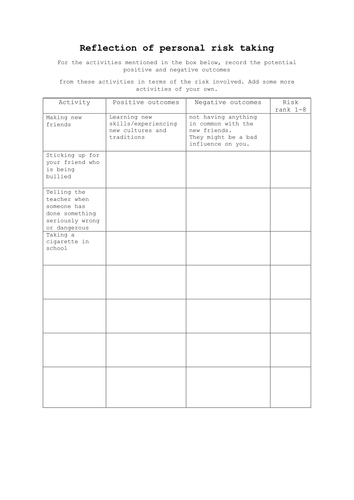 This accompanies the introduction to risk lesson and is an activity sheet students can complete to help them reflect on risky situations they may find themselves in.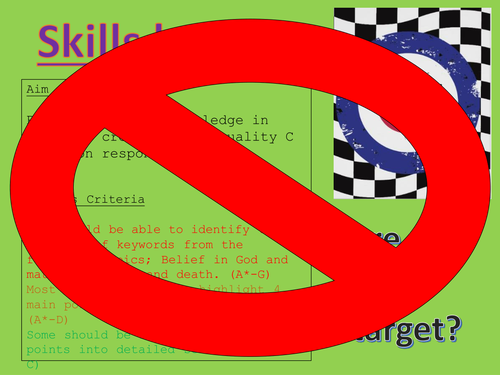 Full PowerPoint to allow students to develop the skills to answer 8 mark questions for the Edexcel RS. Included are sentence starters for less able for key questions as well as ways to extend answers. Available to download is a planning template with literacy guidance for 8 mark questions.