8Uploads
2k+Views
1k+Downloads
A week project based on the exploration of two key issues: Body Image Recycling The project works through 20 lessons which explore these topics with the basis of a final outfit to be created completely out of recycled materials. It uses a project runway based idea and pupils will explore these issues in a fun and unique way. Does not have to be delivered in a week, all lessons can be spread out over a period of time. Contains PowerPoints with over 20 lessons planned. Plans are also available with resources.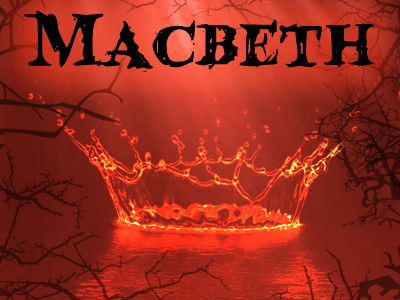 A SOW which explores some of the story of Macbeth through the medium of Drama. Contains a work booklet with various starters and plenaries. Contains 6 lessons with an extended lesson 7 for assessment. Enjoy!
This Harry Potter SOW contains all the PowerPoint presentations which have various drama tasks which are appropriate for year 7 pupils. Possibly appropriate as a starter SOW for year 7 pupils or could be adapted for year 8 pupils.
Five lessons which deal with various issues for pupils aged 11-13. Mainly suitable for year 7, however year 8 can benefit from this SOW. The five lesson PowerPoints deal with the following: 1 - PSE An Introduction - An intro to PSE and what it is. 2 - Social Media - An exploration of the dangers of social media and how to remain protected. 3 - Mental Health - Deaks with depression and anxiety and the signs. 4 - Inside Out - A lesson whoich explores the emotions we have and how to deal with them. influneced by the film Inside Out. 5 - Energy Drinks - An exploration into the dangers of energy drinks.
A SOW where pupils explore Crime and Punishment with various scripts and drama activities. Some scripts deal with knife crime. A final assessment available.
A SOW which focuses on the play Heroin Lies by Wayne Denfhy. Explored usually with year 9 pupils. The play is needed in order to work through the PowerPoints, however we only focus on Scenes 1, 8, 14 and 16. Great tool for scripted work and for PSE exploration on drugs. COntains 6 lessons with an extended lesson 7 for assessment purposes.
A SOW which focuses on the development of vocal drama skills. Can be used with KS3. Consists of 5 PowerPoint lessons and a final assessment task.
A SOW which looks at using Romeo and Juliet and developing a Theatre in Education knowledge base. Lessons explore the story of Romeo and Juliet whist exploring the different TIE techniques. This is usually used in Year 9, however can be used in other year groups.