A booklet focusing on five quotations per text where pupils practise drafting AO2 focused paragraphs based on two broad themes with the hope that they can revise and remember these comments to include in the exam. May be best used as homework or during intervention sessions. Aimed towards pupils who are unlikely to revise thoroughly prior to exam- middle to high ability.
Exploring bias across two Sun articles about Calais Asylum seekers and the Rohingya Muslim crisis. Pupils break down the two articles exploring how the writers present asylum seekers/refugees then complete a Q4 style response. Could span over two lessons with discussion about the articles.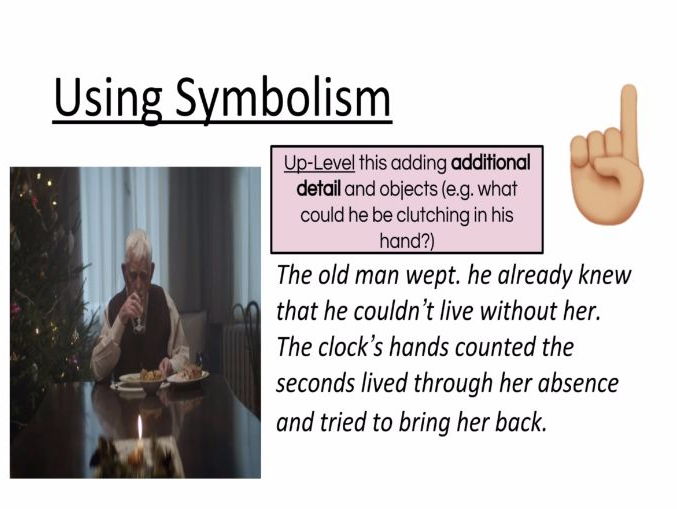 A low-mid ability lesson teaching pupils how to use symbolism in their writing. Guides them through step-by-step and provides a writing frame for weaker pupils to use. Success criteria/ self-assessment uses Alan Peat sentences but can be adapted to suit appropriate sentence structures. Used to secure understanding of the emotions in When We Two Parted from the AQA anthology- but they can easily access this without a thorough understanding of the poem.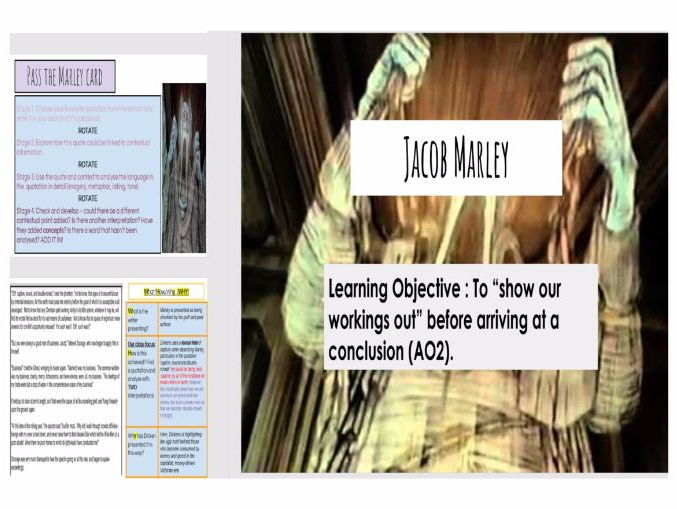 A lesson exploring the presentation of Jacob Marley. Can be spread over two lessons with ease if you wish to have whole class discussions included. Includes a starter, group analysis, chain creation exercise, WHY paragraph sheet with high ability vocabulary, and a WAGOLL with gaps to improve fine-grained analysis AO2 band 6. You will need strips of card cut out, glue, scissors and dictionaries. Make sure you check whether there are any notes at the bottom of the slides.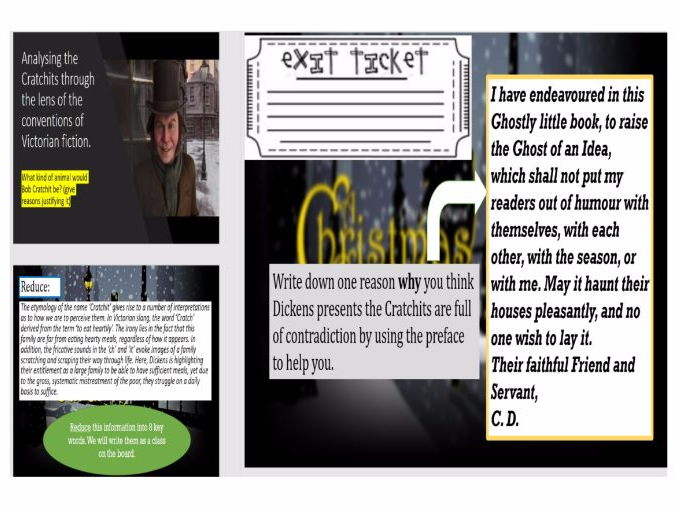 This is aimed towards teaching pupils how to write band 5/6 responses. The lesson revolves around a book about the sentimentalisation of the poor/children and families in Victorian fiction and gives pupils a valuable insight into how their presentation pertains to the typical presentation of families and children at the time and the meanings behind their characterisation. I taught this to top set year 11 and no one achieved below a 7 in their assessment on the extract. Based on the extract where the Cratchit family are introduced. Plan for roughly 20-25 minutes worth of teacher-led discussion to ensure this ideas are fully understood. This is not the extract from the Summer '17 exam which means they will be able to make perceptive links but not be overly scaffolded prior to mock examination.
A scaffolded, differentiated resource working on working 'backwards' when analysing language; beginning with the effects/reader response, pupils then have to analyse how these effects are achieved through close analysis.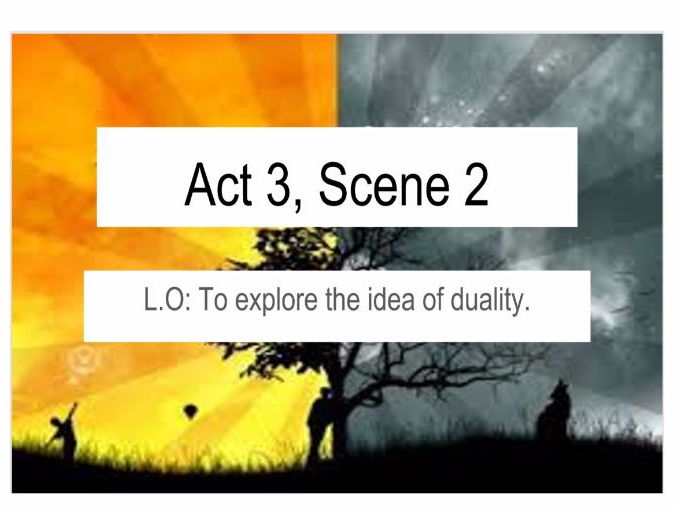 A mixture of adaptable resources suited to high ability. Focuses on Juliet's changing language and the theme of light/dark.
A series of extension tasks for A Christmas Carol, Romeo and Juliet, and Blood Brothers. I have laminated them and put them in a postcard holder on the wall of my classroom. Middle- High Ability KS4.
Reading log for KS2, KS3, KS4 which includes a book tracker, entry log, and termly book review section.
Two resources guiding pupils through how to answer Q4. I glued the extract onto large sugar paper and had them write their reasons for/against on either side of it. Use the Gatsby one first, then the Dracula extract as a form of assessment.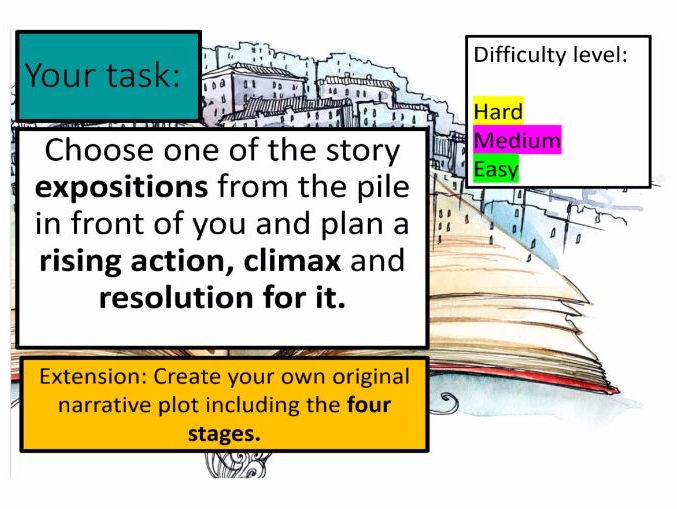 Two lessons covering narrative structure and teaching pupils how to write a Rising Action. Includes activities and 500 words stories as complete examples of the narrative structure. Video links included to engage pupils. Definitely suited to KS3, although would be suitable to low ability KS4. Designed for AQA Language Paper 1 Q5.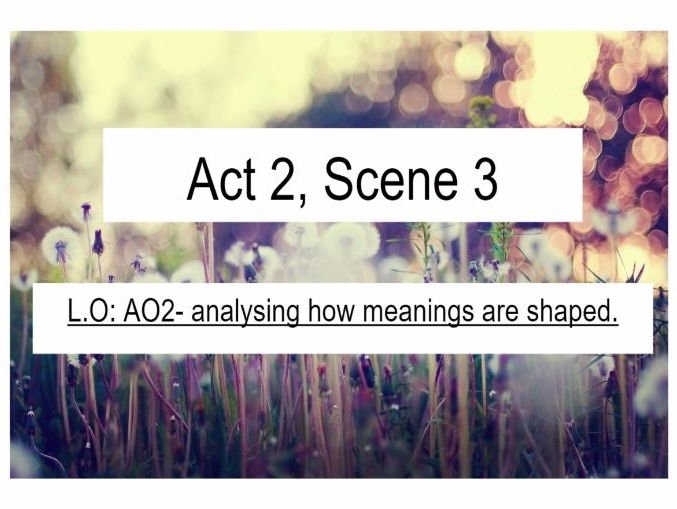 AQA A-Level Lit Spec B A lesson comparing the language used by Cassio and Iago with a focus on AO2.
A middle-high ability lesson analysing Juliet's conversation with the Nurse after she finds out about Romeo's banishment. Contains a bell-time activity, a number of tasks, a scaffolded extended writing task, and a broken down DIRT checklist based on the AOs (with ideas on how to improve after peer-assessment). A fantastic extract full of rich imagery and whole-play links to refer to in the first slide.
A middle-high ability lesson analysing the dagger scene- includes a close analysis activity and a great scaffolded activity where the pupils improve a WABOLL (What a Bad One Looks Like).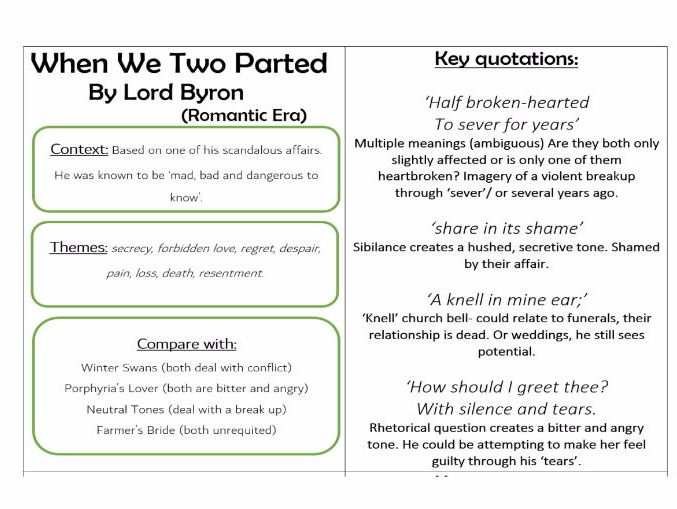 Each poem has been condensed to A5 with four key quotations, context, theme and comparative links. I recommend you print the first 8 (romantic love) on one colour card and the subsequent 7 (family love) on a different colour. Used with our whole year 11 cohort and they found them extremely useful! Low to middle ability although high ability also find them useful.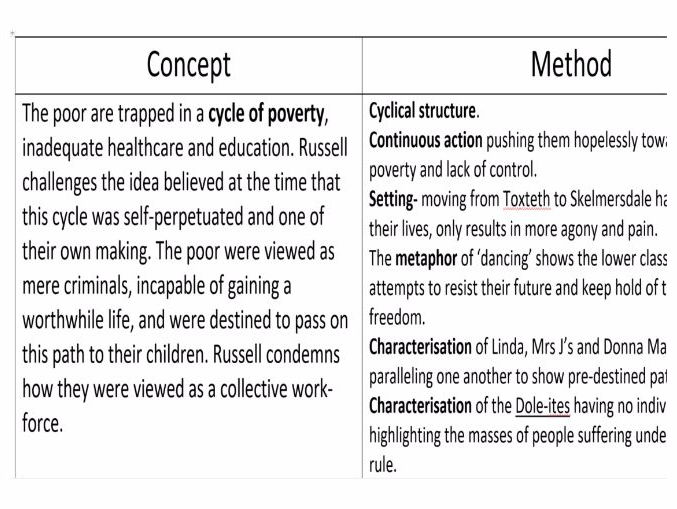 A resource detailing a number of concepts and high-ability band 6 ideas linking them with methods and quotations. Distinct lack of resources online, so spent a long time creating this. Could turn into an activity where pupils have to complete the quotation column. This is a useful resource as it allows pupils to either provide 'textual references' or 'quotations' for AO1. (spread out the information as it was all visible on preview)
A selection of activities exploring the Peripeteia in Act 3 Scene 3. Addresses all Assessment Objectives and can span over the course of two lessons.
Two lessons covering the analysis of Act 2, Scene 1; the latter encouraging pupils to use integrated terminology. Model answer included along with a breakdown of Aristotle's tragic hero conventions. AQA A-Level Lit B All the work needed is the photocopying of the text for annotation.
Two lessons covering an Introduction to Traditional Tragedy. Contains lots of information covering a range of aspects of tragedy along with subject terminology.
A comprehensive lesson plan focusing on AO4, with an engaging starter and a plenary aimed at memorising key quotations and linking them to a tragic aspects star adapted from an AQA training course. AQA A-Level Literature B Aspects of Tragedy
A very comprehensive lesson covering the downfall of Othello. Full of activities and high level notes and information. AQA A-Level Spec B