Becky's Shop
Assistant Faculty Progress Leader and experienced in examining GCSE and A-Level for AQA.
53Uploads
10k+Views
4k+Downloads
Assistant Faculty Progress Leader and experienced in examining GCSE and A-Level for AQA. A middle-high ability lesson analysing the dagger scene- includes a close analysis activity and a great scaffolded activity where the pupils improve a WABOLL (What a Bad One Looks Like).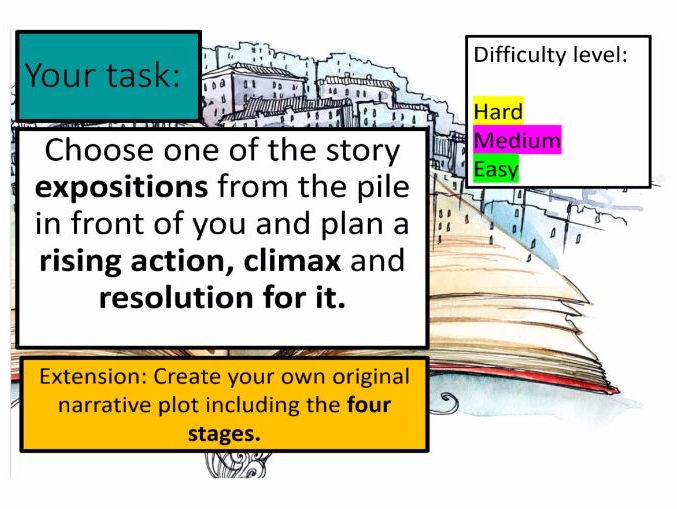 Two lessons covering narrative structure and teaching pupils how to write a Rising Action. Includes activities and 500 words stories as complete examples of the narrative structure. Video links included to engage pupils. Definitely suited to KS3, although would be suitable to low ability KS4. Designed for AQA Language Paper 1 Q5.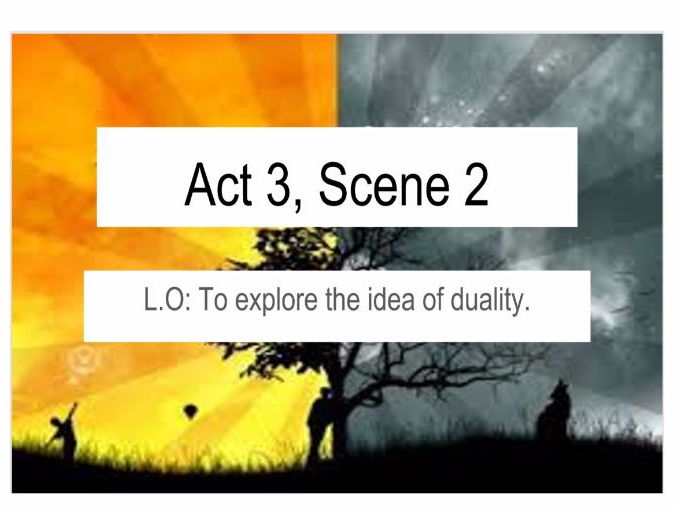 A mixture of adaptable resources suited to high ability. Focuses on Juliet's changing language and the theme of light/dark.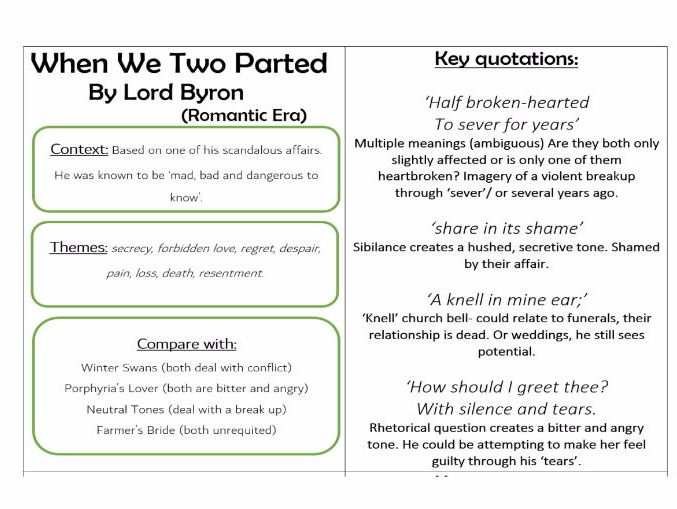 Each poem has been condensed to A5 with four key quotations, context, theme and comparative links. I recommend you print the first 8 (romantic love) on one colour card and the subsequent 7 (family love) on a different colour. Used with our whole year 11 cohort and they found them extremely useful! Low to middle ability although high ability also find them useful. Two resources guiding pupils through how to answer Q4. I glued the extract onto large sugar paper and had them write their reasons for/against on either side of it. Use the Gatsby one first, then the Dracula extract as a form of assessment. A scaffolded, differentiated resource working on working 'backwards' when analysing language; beginning with the effects/reader response, pupils then have to analyse how these effects are achieved through close analysis.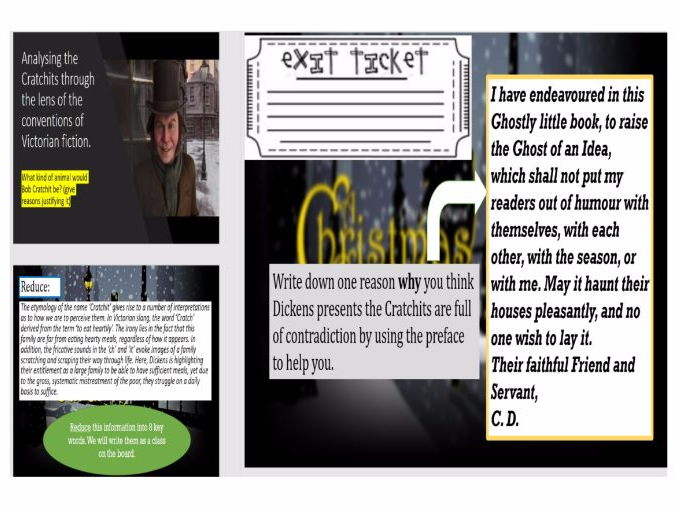 This is aimed towards teaching pupils how to write band 5/6 responses. The lesson revolves around a book about the sentimentalisation of the poor/children and families in Victorian fiction and gives pupils a valuable insight into how their presentation pertains to the typical presentation of families and children at the time and the meanings behind their characterisation. I taught this to top set year 11 and no one achieved below a 7 in their assessment on the extract. Based on the extract where the Cratchit family are introduced. Plan for roughly 20-25 minutes worth of teacher-led discussion to ensure this ideas are fully understood. This is not the extract from the Summer '17 exam which means they will be able to make perceptive links but not be overly scaffolded prior to mock examinations. PLEASE REVIEW Two lessons covering the analysis of Act 2, Scene 1; the latter encouraging pupils to use integrated terminology. Model answer included along with a breakdown of Aristotle's tragic hero conventions. AQA A-Level Lit B All the work needed is the photocopying of the text for annotation.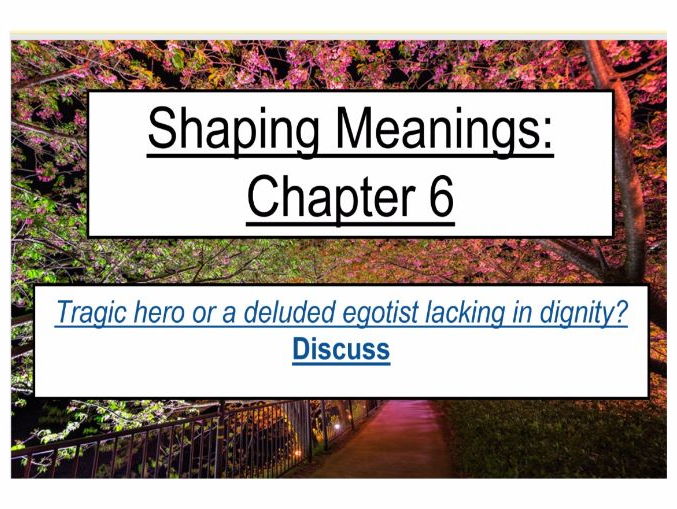 Lesson focusing on Gatsby having a 'Platonic conception of himself' (AO4) and analysing methods (AO2) in two extracts (before and after he met Daisy). Brilliant extracts which allow for a lot of discussion- could be stretched over two lessons. A selection of activities exploring the Peripeteia in Act 3 Scene 3. Addresses all Assessment Objectives and can span over the course of two lessons. A 3 hour+ activity breaking down concepts from critical sources about control and rebellion in Romeo and Juliet. Pupils then apply the concepts to an extract focusing on Prince Escalus. They then complete a planning page which is designed to produce top band conceptualised responses. This produced a number of grade 8 and 9 essay responses from a group of high ability year 11s in a revision session. Would work well as a lesson or as guided intervention. Also involves two 21+ responses which could be broken down and improved. Exploring bias across two Sun articles about Calais Asylum seekers and the Rohingya Muslim crisis. Pupils break down the two articles exploring how the writers present asylum seekers/refugees then complete a Q4 style response. Could span over two lessons with discussion about the articles. An "outstanding" Walking Talking covering English Language Paper 1 Section A based on the opening scene from 'A Handmaid's Tale'. The resources include WAGOLLs, mark schemes and scaffolded activities to help pupils to achieve the band needed for their target. Easily adapted dependent upon ability. Suitable for all ages and abilities. An engaging lesson which can be adapted to all abilities. Originally taught to a high ability class. Includes work sheet, a model answer and an exam style question. Can be spread over two lessons.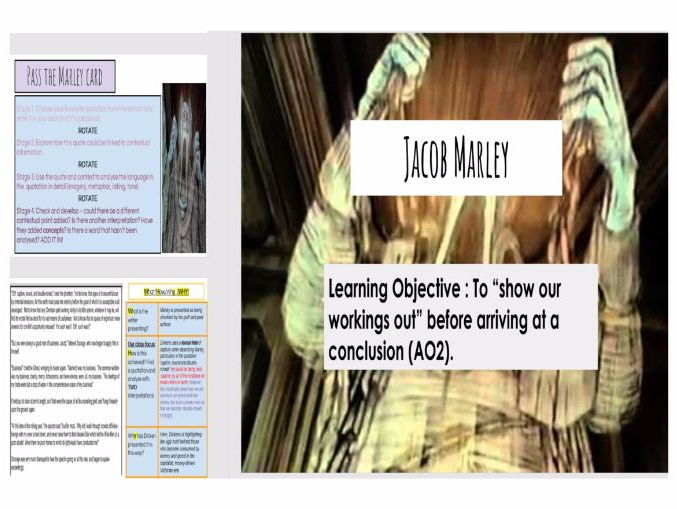 A lesson exploring the presentation of Jacob Marley. Can be spread over two lessons with ease if you wish to have whole class discussions included. Includes a starter, group analysis, chain creation exercise, WHY paragraph sheet with high ability vocabulary, and a WAGOLL with gaps to improve fine-grained analysis AO2 band 6. You will need strips of card cut out, glue, scissors and dictionaries. Make sure you check whether there are any notes at the bottom of the slides.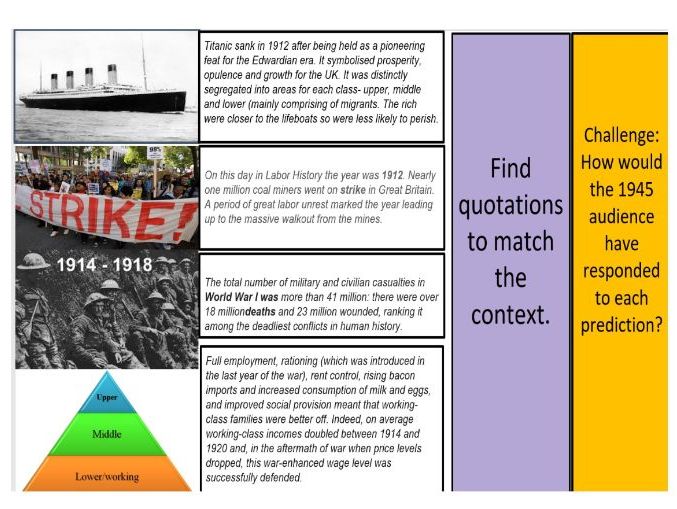 An engaging powerpoint analysing the opening stage directions and Birling's predictions in Act One. Annotate extracts aimed at mid-high ability pupils- has yielded very impressive results from a top set year 9 class predicted 7s and above. Includes all AOs and can span over 4 lessons if you include discussions of annotations. A middle-high ability lesson analysing Juliet's conversation with the Nurse after she finds out about Romeo's banishment. Contains a bell-time activity, a number of tasks, a scaffolded extended writing task, and a broken down DIRT checklist based on the AOs (with ideas on how to improve after peer-assessment). A fantastic extract full of rich imagery and whole-play links to refer to in the first slide. A comprehensive lesson plan focusing on AO4, with an engaging starter and a plenary aimed at memorising key quotations and linking them to a tragic aspects star adapted from an AQA training course. AQA A-Level Literature B Aspects of Tragedy KS3 assessment system. A new form of assessment based on the new AQA GCSE Assessment Objectives and the legacy AF grids. Progressively becomes more difficult to achieve the grades as the years progress. The Literature and Language skills have been merged underneath AOs. Suits schools which give pupils an end of year 11 target grade which they work towards. A lot of research went into the creation of these and they have been tried and tested.