teachersofinstaGB Shop
Resources for primary - year 2
56Uploads
20k+Views
4k+Downloads
Resources for primary - year 2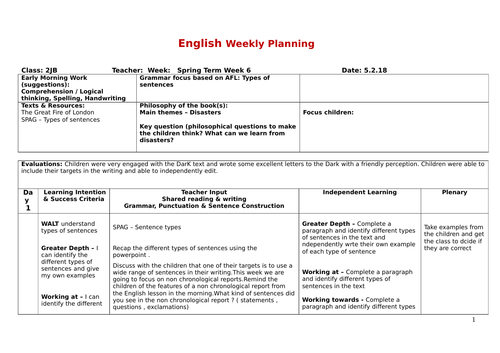 Planning for non chronological report and Spag - Types of sentences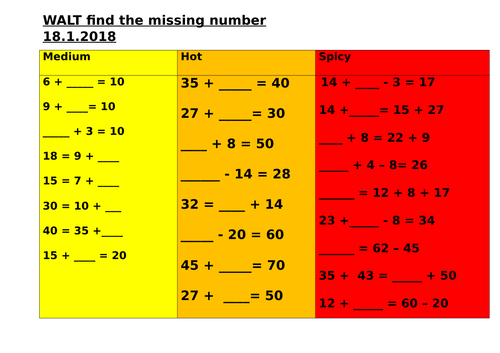 Maths find the missing number Working at greater Depth .. interim framework - year 2 - solve more complex missing number problems (e.g. 14 + • – 3 = 17; 14 + Δ = 15 + 27) Working at - recognise the inverse relationships between addition and subtraction and use this to check calculations and work out missing number problems (e.g. Δ − 14 = 28) Working towards - use number bonds and related subtraction facts within 20 (e.g. 18 = 9 + ?; 15 = 6 + ?)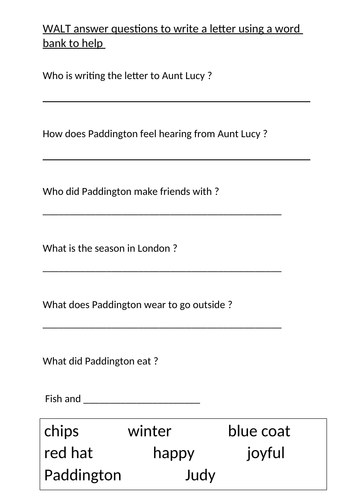 2 week planning writing a letter as Paddington Bear to Aunt Lucy using questions to respond to the letter. Includes Differentiated worksheets to support letter writing Week 1 and 2 planning Week 1 and 2 powerpoint to support planning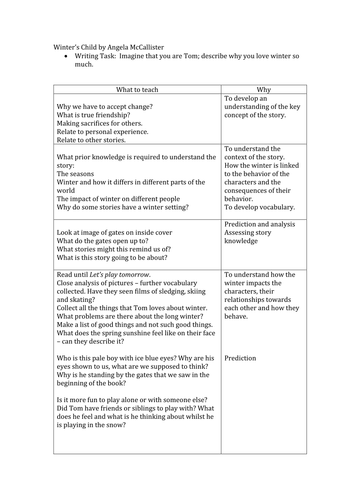 KS1- year 2 Planning for the book called Winters Child by Angela Mac allister Can be used in guided reading or English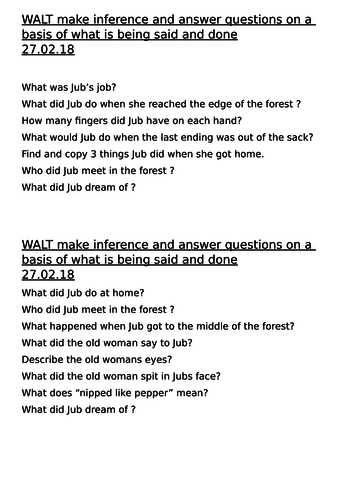 Lost Happy endings differentiated questions - HA , MA and LA suitable for year 2 Target- makng inference on the basis of what is being said and done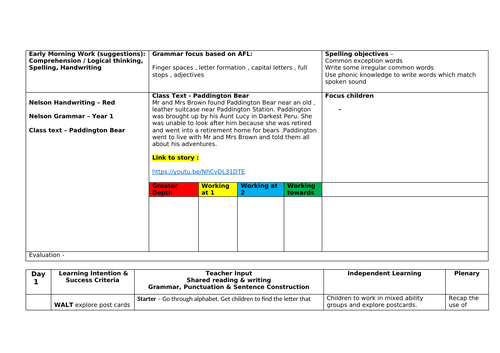 Creating a postcard using text Paddington Bear Planning , powerpoint and worksheets Planned for Year1 - can be adapted Paddington is writing a postcard to his Aunt Lucy in darkest Peru about his experience in London so far .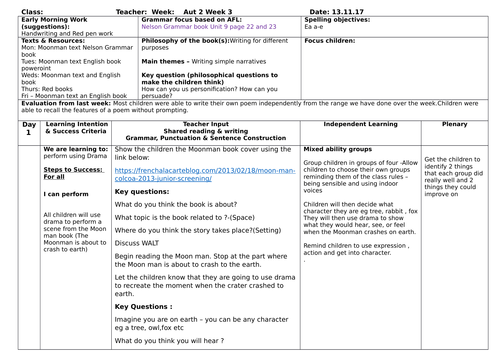 KS1 year 2 - 3 weeks planning of Moonman by Tomi Ungerer includes SPaG persuasive writing ,letter writing ,eye witness account and newspaper report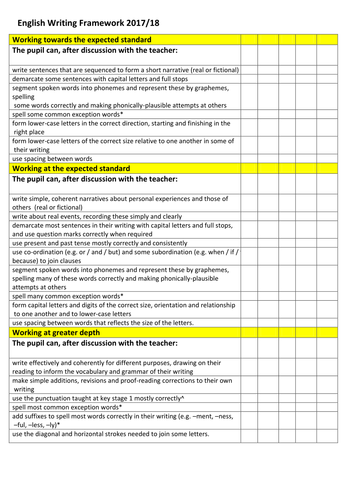 Maths ,English and Reading teacher assessment frameworks KS1 year 2 End of KS1 2017/2018 I can statements and dates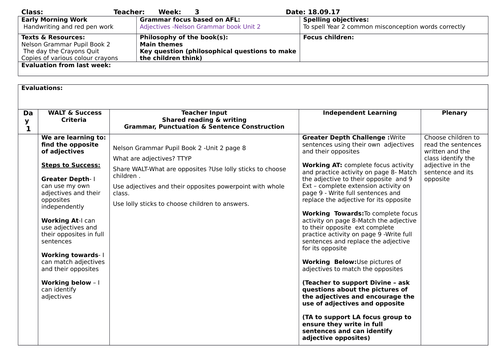 2 weeks planning for English .The day the crayons quit - year 2 inlcuding 2 SPag activities Switched on Science planning for Move it - Forces Year 2 - 6 week plan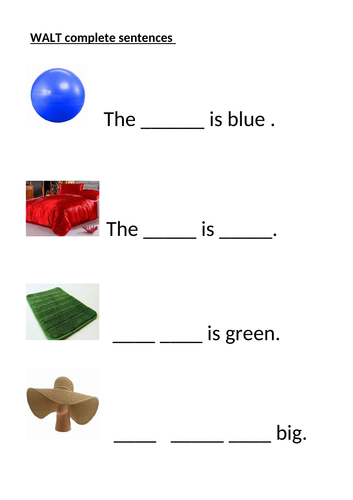 Ideal for children who are beginning to blend . Simple sentences with pictures to gain independence by adding words using sounds to blend.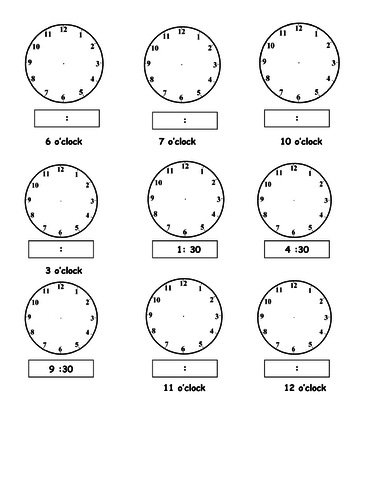 telling writing and reading the time - year 2 resources including greater depth activity sheet