Digital Biscuit Resources
Current teacher teaching KS3 & 4 Science, and KS5 Biology and Physics.
260Uploads
244k+Views
203k+Downloads
Current teacher teaching KS3 & 4 Science, and KS5 Biology and Physics.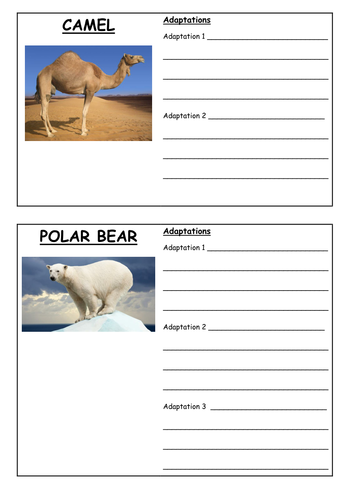 Put the station cards from the PPT file around the room. Students then have copies of the station cards from the word file and have to move around the room completing the cards. Helper sheets are for any LSA's you may have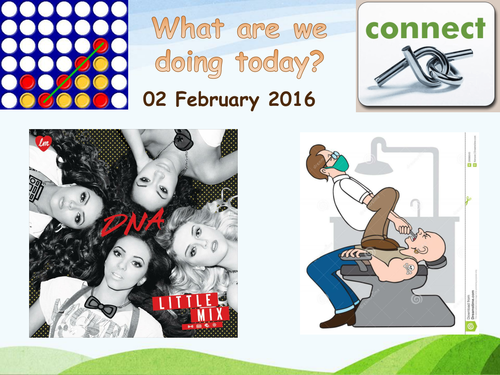 DNA Extraction lesson and practical. Lesson covers DNA and genetic materials with a thought provoking starter on the length of DNA in a cell. A simple variation of the lesson could be to extract DNA from one fruit, but this lesson looks at comparing different fruits and the challenges faced with that. Easy to follow worksheet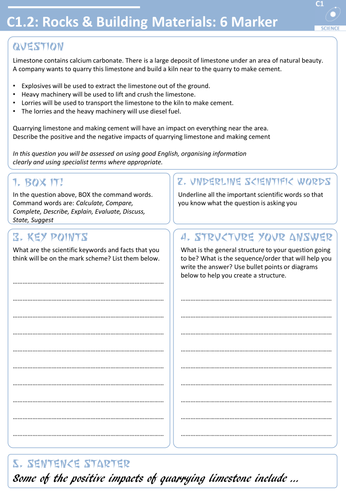 This resource has as many 6 mark questions as I could find, or have the time to write myself. Along with each question is a writing frame which includes a sentence starter. There is also a mark scheme for each question.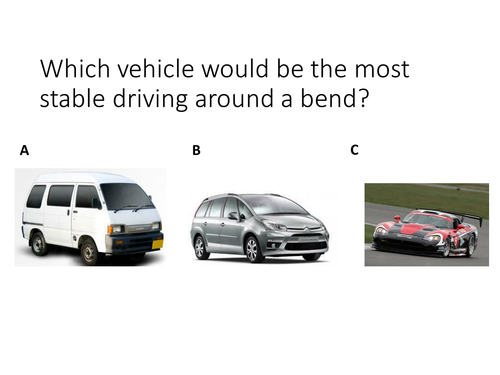 Practical to get the students understanding stability and how to work out the centre of mass of an object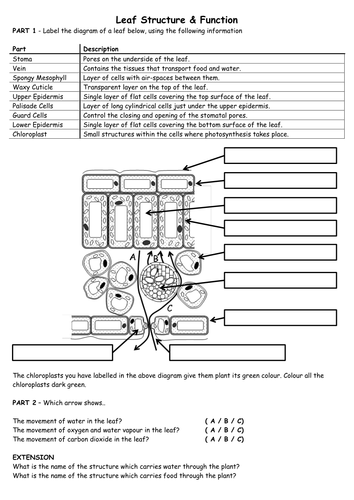 Students paint the underside of a leaf and look at the stomata Whilst the nail varnish is drying the students will complete the worksheet.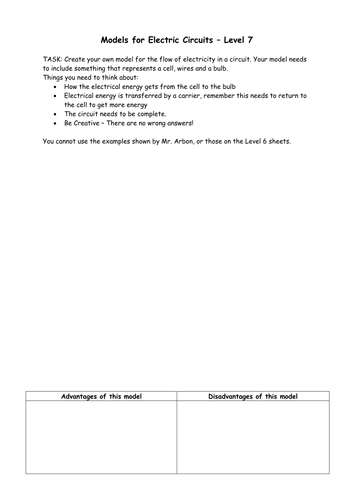 The students are shown some models for the flow of electricity in a circuit. They then have to create their own. Worksheet has levels 4-7.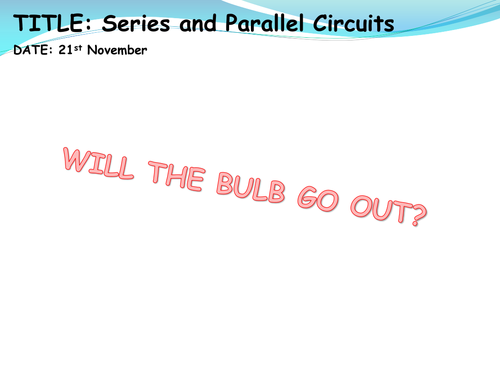 Modelling circuits that are parallel or series, goes after a modelling lesson on circuits (which is also on TES)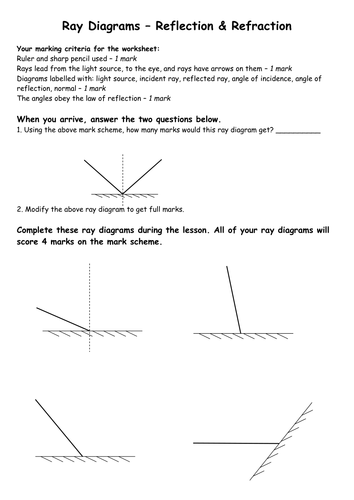 A worksheet for students to work on either as part of the lessons on reflection and refraction, or, as I used them as a topic recap.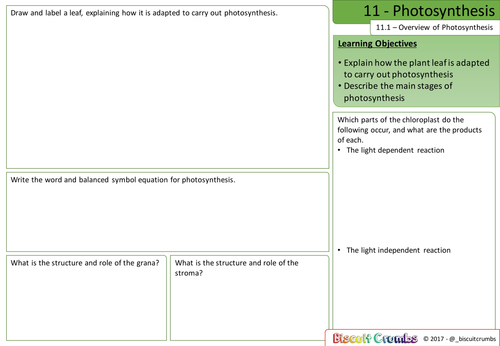 Revision sheets for students to complete. Covers the main points from these lessons.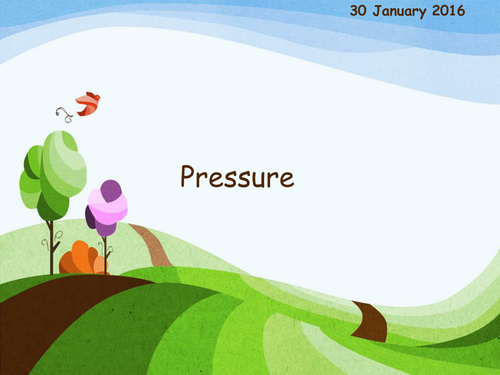 Include demo's such as: 1. One nail bursting a balloon, then bed of nails not bursting the balloon 2. Crushing can (youtube) 3. Inflateable marshmallowman (youtube)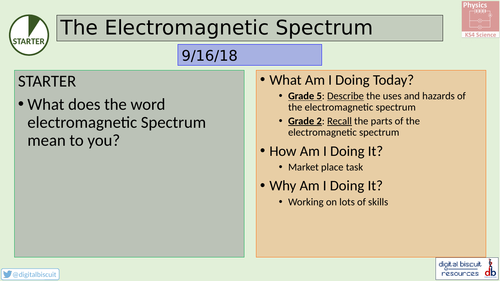 Complete lesson based on the Electromagnetic Spectrum topic of the AQA Physics/Trilogy new specification GCSE course, also known as P13.1 from the Nelson Thornes text books. This lesson contains: Starter See slide notes for this starter, but a demonstration of one of the non-visible parts of the EM spectrum Main Self learning task, known as the market place activity (http://www.thinkinghistory.co.uk/ActivityModel/ActModMarketPlace.html). This is an excellent activity to showcase group work, peer learning, peer teaching and cooperation. I have used this activity with all ability groups and find it works brilliantly with all. Low ability groups will need more support, but they will probably gain more from the activity. Plenary Students either complete an exam question or some short answer questions (all with answers), or both.
Revision sheets for the whole of the Biology AQA GCSE course. Covering: B1 - Cell Structure and transport B2 - Cell Division B3 - Organisation and the Digestive System B4 - Organising animals and plants B5 - Communicable Diseases B6 - Preventing and Treating Disease B7 - Non-Communicable Diseases B8 - Photosynthesis B9 - Respiration B10 - The Human Nervous System B11 - Hormonal Coordination B12 - Homeostasis in Action (GCSE Biology Only) B13 - Reproduction B14 - Variation and Evolution B15 - Genetics and Evolution B16 - Adaptations, Interdependence and Competition B17 - Organising an Ecosystem B18 - Biodiversity and Ecosystems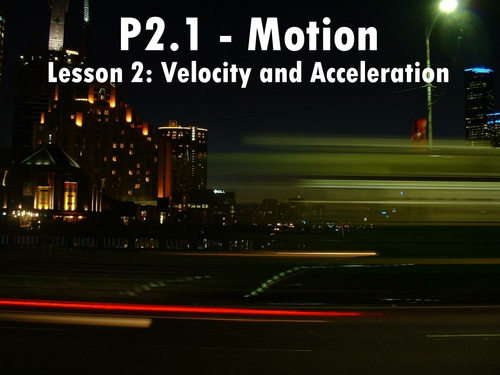 Lesson looking at the acceleration formula (including worksheet and answers), velocity time graphs (including worksheet)