133Uploads
604k+Views
346k+Downloads

This excel resource generates worksheets to practice all on any one of the four number operations with the ability to differentiate them. Make sure your default printer is connected and switched on before attempting to print. This is great to improve students mental calculations. If you wish to do a print preview use the Ctrl-Page-up Ctrl-Page-down keys to switch between excel pages.

Challenge your pupils to choose the cheapest contract for a range of customers. This resources contain worksheets and lesson plan: powerpoint.

KS3/KS4 Maths Activity: Excel Sheet Using and understanding place value Multiplication and division given that......Problems of the type 'Given that 2 * 4 = 8 what does 20 * 0.4 = ' and similar.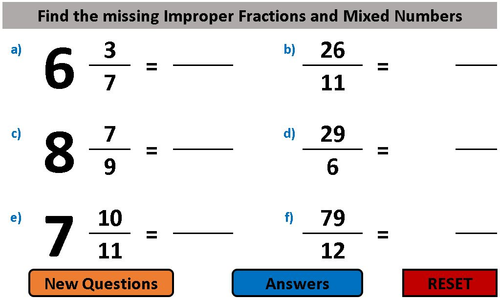 Converting between Mixed Numbers and Improper Fractions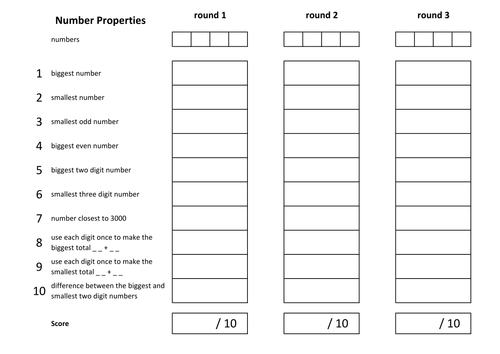 Chance to test pupils ability to generate odd, even, big small numbers etc given 3 or 4 random digits.

An excel document with a randomized spinner with questions and solutions on probability. A great activity to be used as a starter for KS3 and KS4 students.

Multi-Choice questions on adding and subtracting negative numbers. Ideal for a starter/pleanery.Other topics covered: Numbers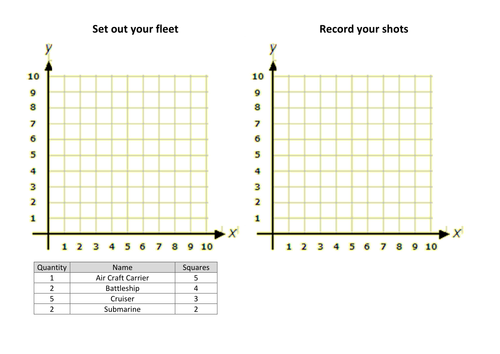 Play battleships with your class, two grids; 0 to 10 and -5 to +5. Game can be played with the whole class using both grids simultaneously or pupils can play each other.

Three lots of ten questions of increasing difficulty. Last man standing game with same levels of difficulty and time limit. Marcos need to be enabled for this to work correctly.

Generate random sequence. Useful tool to use in classroom even as a game.

BIDMAS BODMAs, Excel document which creates randomly questions on BIDMAS. Great to use for starter or pleanary activity or general assessment game.

A range of self explanatory activities to settle your classes and ensure some basic core skills are regularly practised. These are ideal for mini-whiteboards.

Calculations to work out the number of gifts and cost of the gifts listed in the carol.

Pupils are awarded effort grade for each lesson. a - 3 points, b - 2 points and c - 1 point. This is then assembled into a league table similar to the premiership league table. Note: you will need to enable macros in order for this to work

Pupils need to work out the missing signs or if and where brackets are needed. Automatically generates new questions and gives you answers!

practice number bonds to 90 and 180 Excel document presenting examples of sums useful to work out angles in a triangle.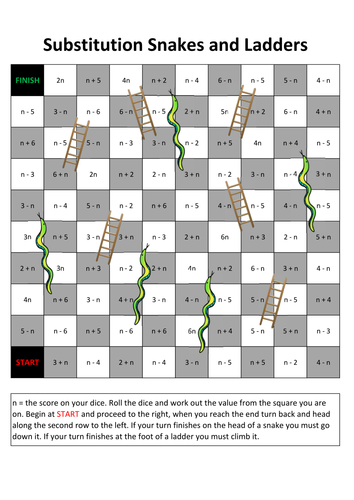 Use basic substitution to play a game of snakes and ladders.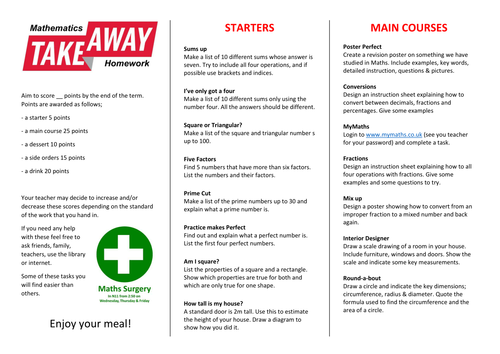 Take away homework. probably about a half terms worth of activities if taken seriously!