ChemEducation's Shop
A plethora of resources for A level chemistry and the chemistry aspects of BTEC Applied Science Level 3 (NQF)
49Uploads
26k+Views
12k+Downloads
A plethora of resources for A level chemistry and the chemistry aspects of BTEC Applied Science Level 3 (NQF)
This revision guide covers all of the key practical techniques covered by AQA A level chemistry, including, but not limited to, reflux, distillation, recrystallisation, pH curves and titration. Methods are given where appropriate and annotated to highlight key points.
This presentation introduces Kc and allows students to practice writing Kc expressions, and then goes on to describe the use of ICE tables to determine equilibrium amounts. Deducing units is described as well as the the effects of changing conditions on Kc.
A collections of 4 revision mind maps to aid student's revision for the chemistry topics in the unit 1 examination.
This powerpoint introduces period 3 and group 2, including trends in melting points, electronegativity and atomic radius, reactions of group 2 with water and uses of group 2 metal and their compounds.
This powerpoint covers the trends in physical properties of group 7, their oxidising ability, displacement reactions, reducing ability, reactions with sulfuric acid, the silver nitrate test and reactions/uses of chlorine.
This powerpoint is 34 slides gives an overview of the whole topic of acids, bases and buffers. It is ideal for use as a revision tool.
For A level chemistry students. A revision tool covering all of acids bases and buffers in the style of a mind map.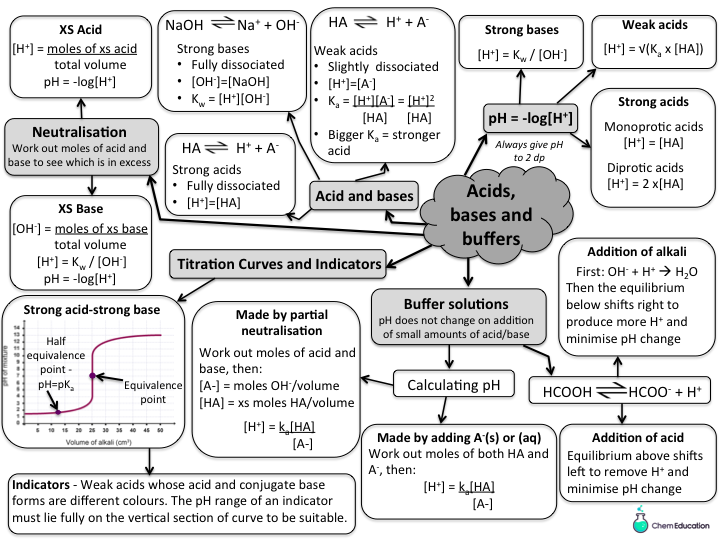 Bundle includes a powerpoint presentation covering acids, bases and buffers, a revision mindmap and a dice game that builds up a variety of calculations (total of 88 possible problems, with an answer board provided).
Includes reactions of metals, reactions of elements with oxygen, oxidation states/redox, the reactivity series and displacement reactions of the halogens and metals.
This powerpoint gives an overview of the AS topic of redox.
A revision mind map for the chemistry periodicity topic in the unit 1 examination. Includes trends in the periodic table, specifically electronegativity, electron affinity, first ionisation energies and melting points.
Slides include demonstrations of how to describe the effects of changing conditions and how Le Chatelier's principle applies to industry, with a case study of the Haber process.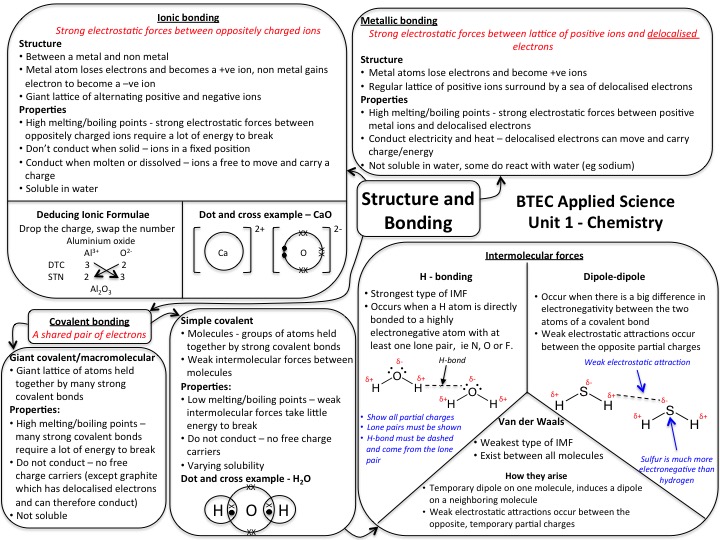 A mindmap to aid students revising for the unit 1 examination for BTEC applied science level 3.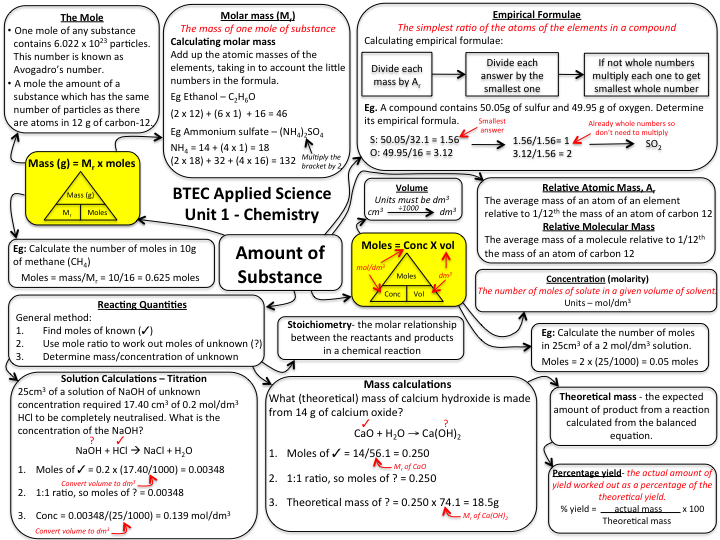 A revision mind map for the chemistry amount of substance topic in the unit 1 examination.
A powerpoint presentation that introduces the three types of intermolecular forces, including definitions, diagrams and animations.
A powerpoint presentation introducing the types of bonding including ionic, covalent and metallic and linking their structures to properties.
A powerpoint introducing the ideal gas equation, including unit conversions and some worked examples.
A dice game where students use 2 numbered boards to build a variety of buffer calculation questions. The answers are provided for all possible (88!) questions. The question board allows for differentiation by using 2 dice to access harder questions.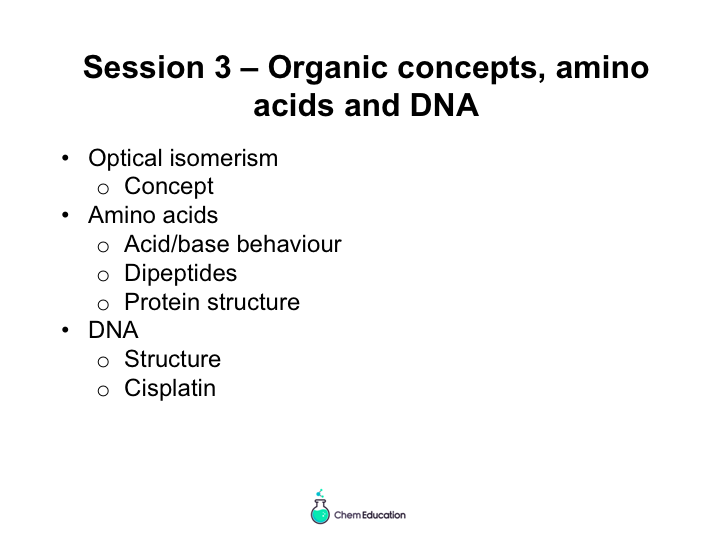 Presentation briefly revises optical isomerism prior to detailed coverage of amino acids (acid/base behaviour including zwitterions, dipeptides and protein structure) and DNA structure/replication and the action of cis platin. This powerpoint is designed for the new specification of AQA A level chemistry and is approx 30 slides
A mind map style resource showing the major aromatic synthetic pathways with relevant mechanisms.