15Uploads
5k+Views
7k+Downloads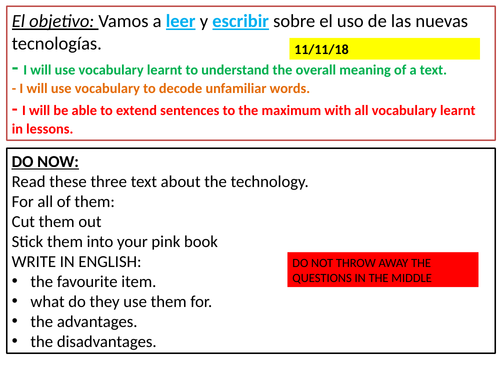 A PPT with a reading worksheet to help students to write about Technology Reading file included too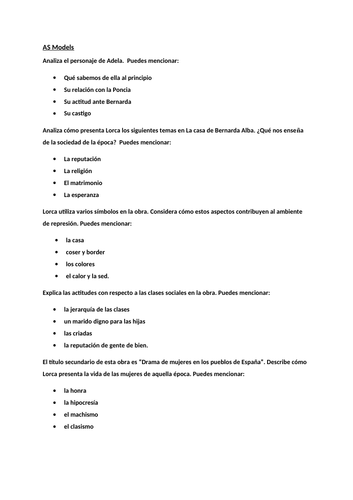 These are examples of some questions heading that I have been collecting Hope it is useful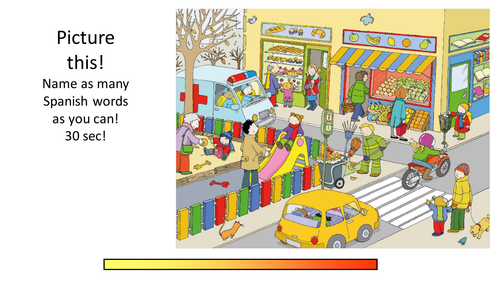 Two lessons powerpoint and resources. I have attached a two lesson Spanish powerpoint for a low level y7 groupa about "La ciudad". Introduce vocabulary about the city and say some simple sentences with "hay". The second lesson you will need an ICT room for students to create their own city. However you could always ask them to draw it. Focus skills Reading and Writing.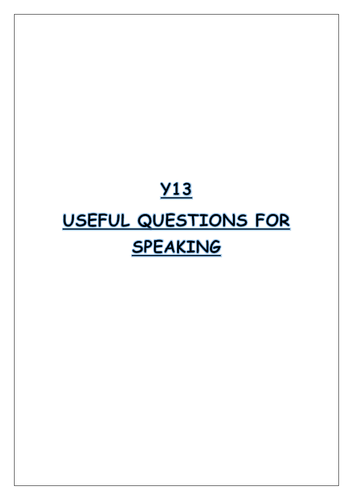 Bank of questions to work with A level throughout the different topics of Y13 I have also used this to as spontaneous questions for my students in the exam
Y7 introduction to food and ordering tapas. A bit of culture in introduced too.
Introduction to Sanfermin. Some of the presentation is part of NeilJones San fermines. I have adapted the activities for a simple lesson. Easy to understand. I have also attached a project.
Using real materials I have created this worksheet for my students to know about the actions taking in Spain by Celebrities to fight the CoronaVirus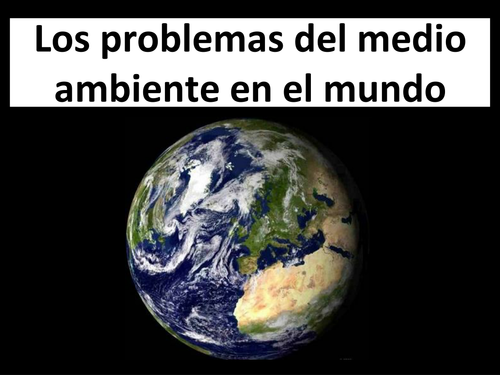 Presentation to introduce the enviromental issues vocabulary. Focus on vocabulary and simple sentences.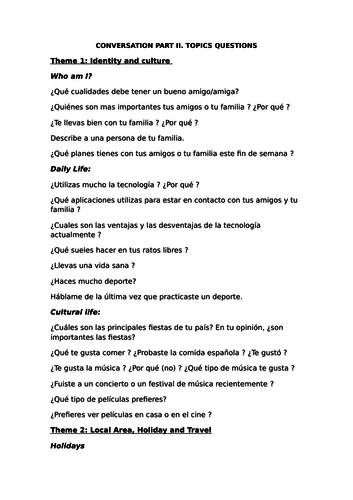 A list of questions sorted by topics for the Spanish GCSE EDEXCEL Exam board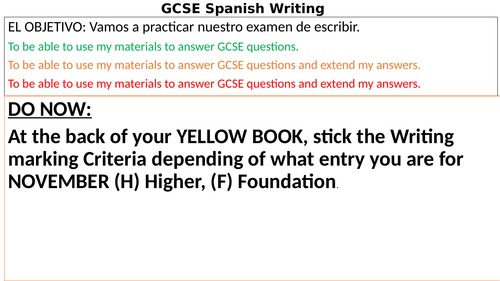 To help students to answer their Spanish GCSE Writing with some tips and techniques. This can be a model questions but it would work with any other Spanish Writing