23Uploads
1k+Views
3k+Downloads
Y7 introduction to food and ordering tapas. A bit of culture in introduced too.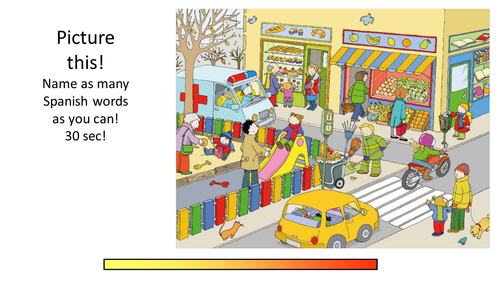 Two lessons powerpoint and resources. I have attached a two lesson Spanish powerpoint for a low level y7 groupa about "La ciudad". Introduce vocabulary about the city and say some simple sentences with "hay". The second lesson you will need an ICT room for students to create their own city. However you could always ask them to draw it. Focus skills Reading and Writing.
Introduction to Sanfermin. Some of the presentation is part of NeilJones San fermines. I have adapted the activities for a simple lesson. Easy to understand. I have also attached a project.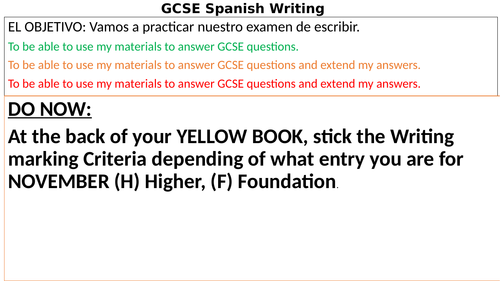 To help students to answer their Spanish GCSE Writing with some tips and techniques. This can be a model questions but it would work with any other Spanish Writing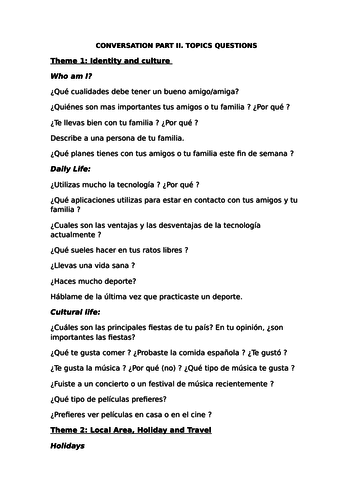 A list of questions sorted by topics for the Spanish GCSE EDEXCEL Exam board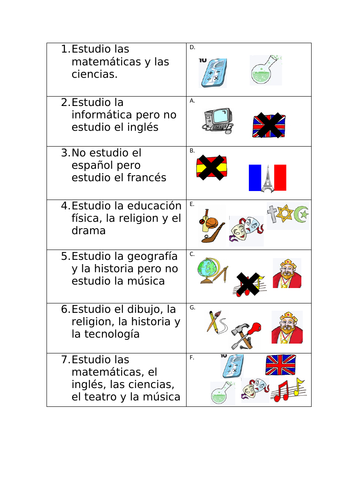 After introducing subjects, a revision for Y7 They then create their own timetable in Spanish Match up cards activities attached too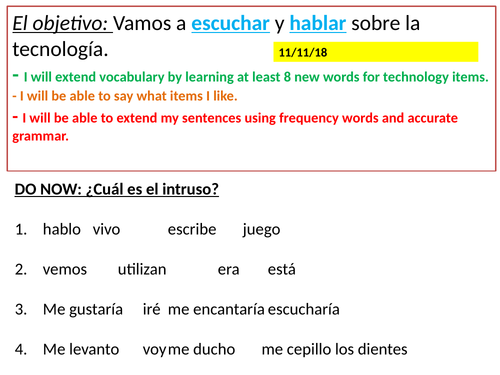 To learn the main items of Technology following AQA GCSE Students to learn frequency words, then write simple sentences using them as Speaking and listening activity.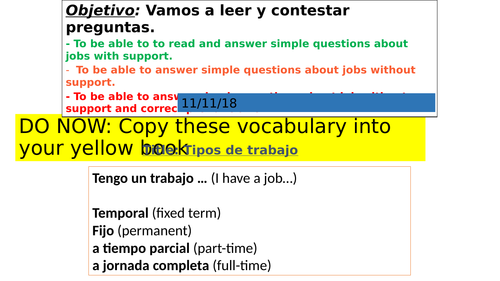 A reading passage talking about job chores. Students to build up vocabulary to answer the question "Qué haces en tu trabajo?"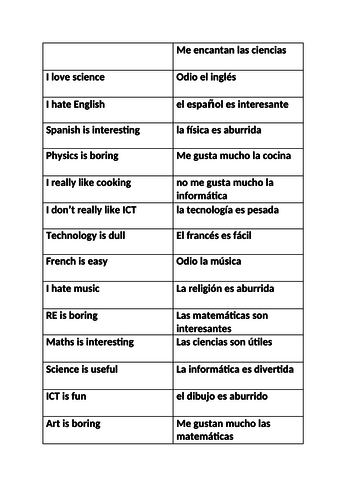 Y7 Ppt and activites After introducing and revise subjects, students will be able to learn how to give opinions and reasons (adjectives) Round class activity attached. Good homework will be to revise at home all vocabulary learnt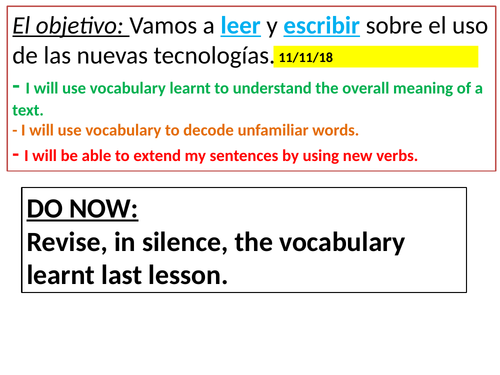 Reading about technology Students to complete a grid with the main Tenses (past present and future) and the main verbs when talking about technology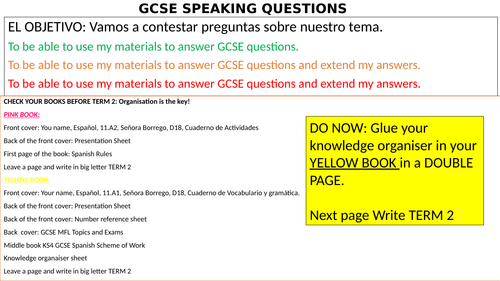 A PPT to help students to work on Photo task. Explanation of the Writing exam (some Speaking input) Techniques to describe the photo AQA GCSE Spanish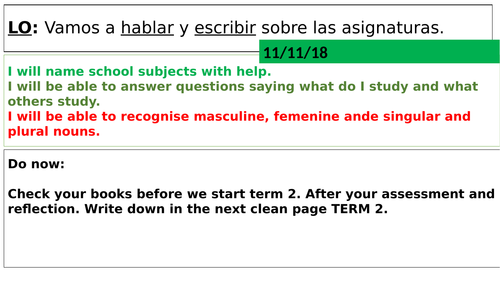 Introduction to subjects "Asignaturas" to my Y7. Simple and easy PPT and Homework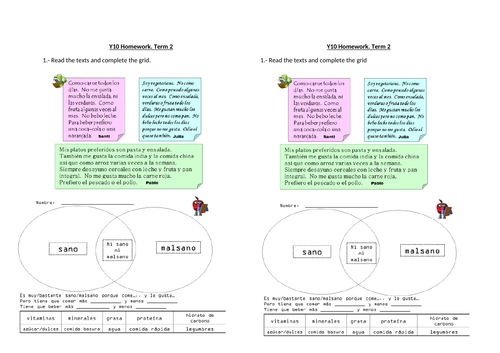 A power point about la "Dieta Sana" (Healthy diet) with some listening included. Homework and audio transcripts.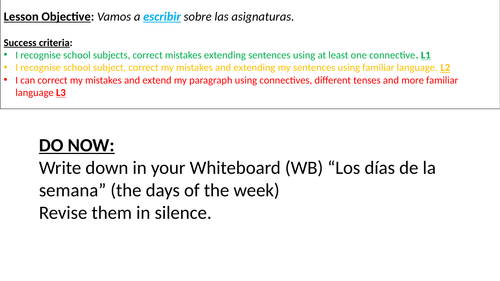 Student must have done a paragraph about subjects already. This is a PPT to help students to improve that same paragraph adding more extra information.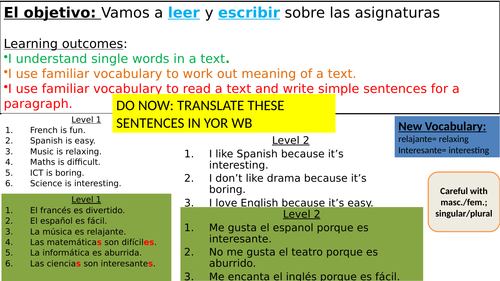 After learning subjects, opinions and reasons. Students read information about subjects and then have a go at writing their own paragraph.