4Uploads
272Views
55Downloads Revision activities for GCSE profitability ratios "play the teacher". Assess knowledge and understanding of ratio analysis (gross and net profit margins) in an engaging way. Excellent revision tool in the run up to the final exams. 2 page worksheet with 3 activities including spot the mistake, rate the student's understanding of each ratio and justification of each and finally an overall what went well and even better if "Tweet" to the student.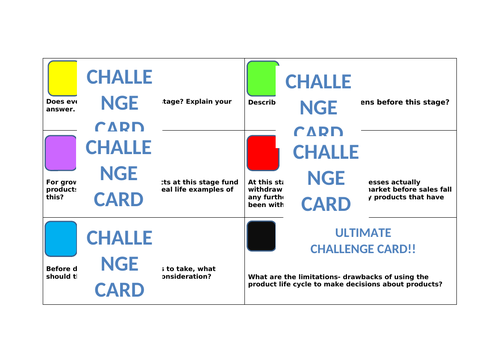 Product life cycle information stations lesson. Lesson includes: jumbled up station labels for each station information for each station question sheets for students to answer at each station challenge cards to place at each station worksheet (with extension) or students to complete to consolidate learning and to demonstrate progress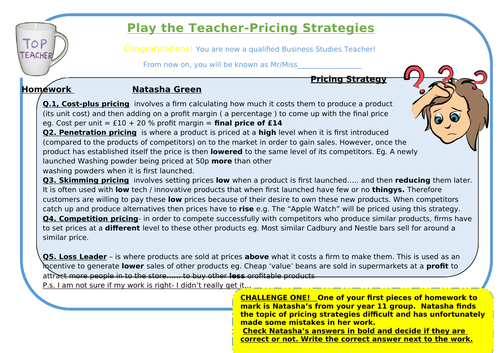 Pricing Strategies- Play the Teacher- with differentiated version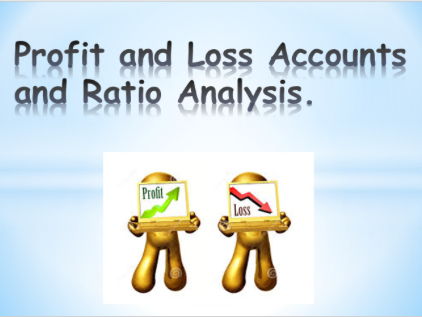 Profit and loss (income statement) and ratio analysis lesson Includes teacher presentation key terms worksheet to support learners complete activities differentiated worksheets- scaffolded and more difficult Very thorough lesson which is engaging, differentiated and ensures all students make excellent progress.