105Uploads
52k+Views
2k+Downloads

Summary of the pre-1900 poems for the Love Through the Ages AS/A level exam. Includes the poem/poet; time period; overarching argument; some AO3 (context) ideas and some AO4 (typicality/links to other texts) ideas for all 14 poems, starting at Wyatt's 'Who So List to Hount' and ending on Dowson's 'Non Sum Qualis'.

English A Level, Love Through the Ages, Pre-1900 poetry (14 poems from Wyatt to Dowson) linked to Fitzgerald's 'The Great Gatsby', with quotations.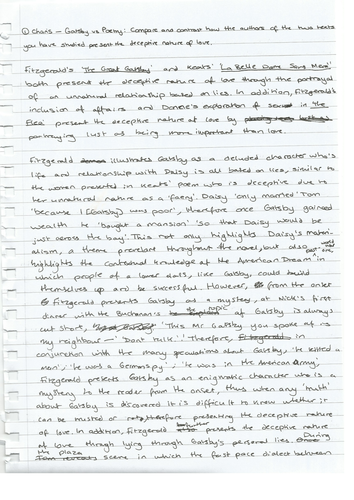 An A Level English exemplar essay for a deceptive love question comparing The Great Gatsby, La Belle Dame Sans Merci and The Flea.

Key dates for the Tudors, by individual topic and subcategories. Covering all monarchs from Henry VII to Elizabeth I.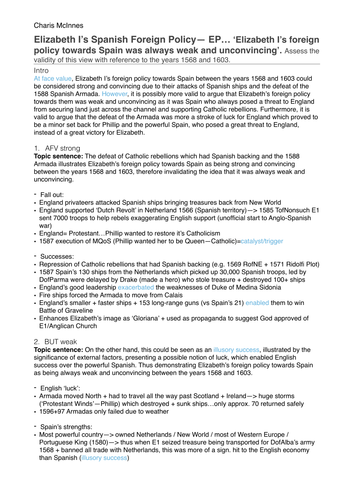 A level essay plan for Elizabethan foreign policy with Spain and the extent to which she was successful or not.

An exemplar essay for A Level History, the Tudors, Elizabethan government. Assesses the strengths and weaknesses of Elizabethan government.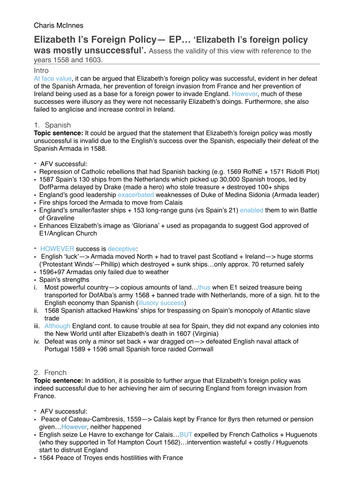 A level essay plan evaluating the success Elizabethan foreign policy with Spain, Ireland and France.

An essay plan for the successes/failures of Henry VII's foreign policy.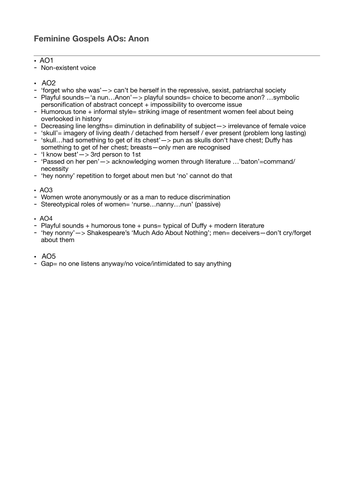 Suggestions for the AOs (1, 2, 3, 4 and 5) for Duffy's 'Anon'.

Essay plan for AS/A Level students studying the success of Stalin's Five Year Plans.

An essay plan for the successes/weaknesses of Henry VIII's foreign policy.