105Uploads
46k+Views
2k+Downloads

Summary of the pre-1900 poems for the Love Through the Ages AS/A level exam. Includes the poem/poet; time period; overarching argument; some AO3 (context) ideas and some AO4 (typicality/links to other texts) ideas for all 14 poems, starting at Wyatt's 'Who So List to Hount' and ending on Dowson's 'Non Sum Qualis'.

English A Level, Love Through the Ages, Pre-1900 poetry (14 poems from Wyatt to Dowson) linked to Fitzgerald's 'The Great Gatsby', with quotations.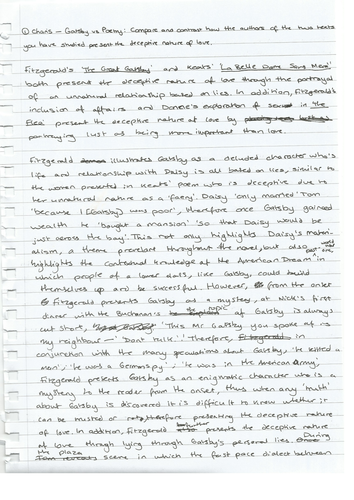 An A Level English exemplar essay for a deceptive love question comparing The Great Gatsby, La Belle Dame Sans Merci and The Flea.

Cultural changes between Lenin and Stalin's Russia. Featuring changes in social policies towards women; children and education and the arts.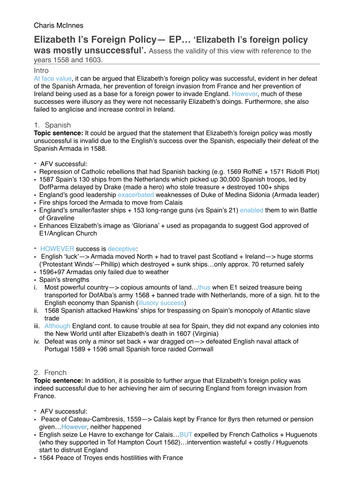 A level essay plan evaluating the success Elizabethan foreign policy with Spain, Ireland and France.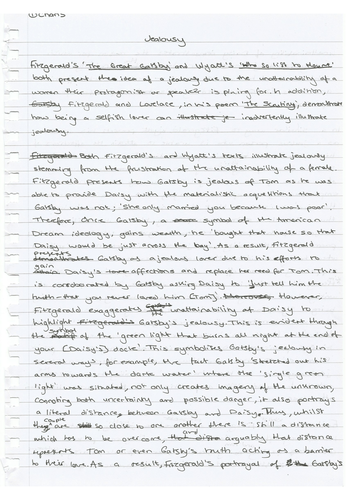 An A Level English exemplar essay for a jealousy question comparing The Great Gatsby, Who So List To Hount and The Scrutiny.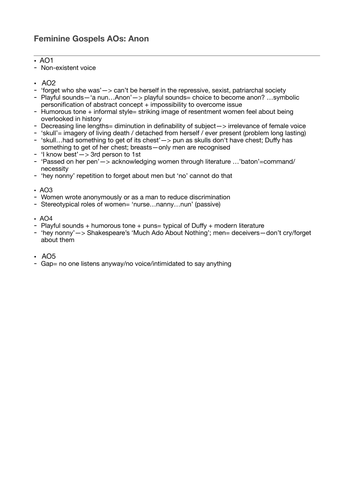 Suggestions for the AOs (1, 2, 3, 4 and 5) for Duffy's 'Anon'.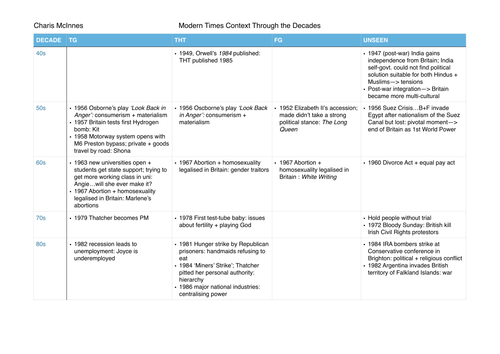 Modern Times context for 'The Handmaid's Tale'; 'Feminine Gospels'; 'Top Girls' and the unseen extract. Starting from the 1940s up until the 2000s.

An essay plan for the successes/failures of Henry VII's foreign policy.

An exemplar essay for A Level History, the Tudors, Elizabethan government. Assesses the strengths and weaknesses of Elizabethan government.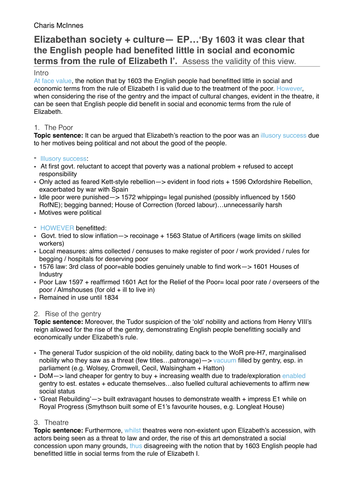 A level essay plan for Elizabethan society/culture and economy and the extent to which English people benefitted under Elizabeth in regards to these ideas.