Charlotte_rigby954's Shop
Assistant Headteacher, London.
15Uploads
4k+Views
2k+Downloads
Assistant Headteacher, London.
Natural Hazards Bundle: The structure of the Earth , including a practical activity How do plate tectonics move, including a true or false starter activity and a visual puzzle worksheet What happens at the battle ground where plates meet? Diagrams and descriptors of the four types of boundaries, includes activities Three full lessons with five worksheets. Lessons are created based on OCR Geography B Geography for Enquiring Minds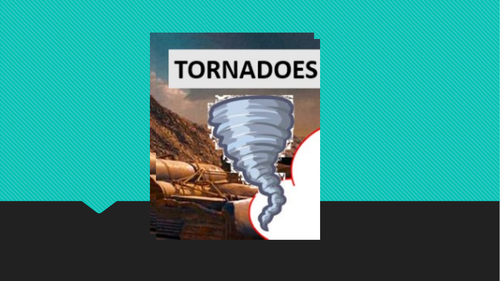 Will climate change increase extreme weather events? GCSE Geography Fun and engaging starter, good for oracy HAP, MAP, LAP worksheets for differentiation Flow charts Map plotting Plenary is an exam question based on the learning
Interactive lesson with lots of opportunities for in class discussion and questioning! A differentiated PowerPoint with varying expectations depending on student ability Video clip which outlines each of the four types of guidance, links well with the worksheet Comes with a worksheet which takes students through four types of guidance in sport, including the definition, advantages and disadvantages as well as sporting examples A 9 mark exam question with guidance on how to structure the answer - when I taught the lesson I gave each student a mark scheme and allowed them to peer assess each others work
Planes of movement and axis of rotation PowerPoint which includes differentiated learning objectives, diagrams and YouTube clips. A worksheet to go alongside the YouTube clips, to be filled in during the videos or after. A worksheet to act as a quiz/test to consolidate learning or a useful homework task.
Edexcel GCSE (PE 9-1) Individual tasks Group tasks Videos Engaging PowerPoints Shows clear progression Exam - styled questions and mark schemes
Bundle of 6 Lessons created for the OCR B specification, including one which was delivered to Ofsted. - Global Atmospheric Air Circulation - High and Low Pressure - Climate Zones - Climate Graphs - Weather Extremes All lessons include differentiation, clear learning objectives and outcomes and opportunity for assessment. Tasks and activities vary and include, long answer questions, match up tasks, class presentations, experiments, videos, peer - assessment, think, pair, share, diagrams, graphs, etc
GCSE OCR B Specification The lesson is designed to show clear progress, learning objectives are differentiated to cater for individual needs. The lesson is suitable for all different learning styles as there are various tasks including reading, match up tasks, video clips and class discussions
GCSE OCR B Geography Syllabus - Topic 1 of Landscapes 6 Lessons and worksheets 5 PowerPoints A summary/assessment question booklet All lessons have clear learning objectives and outcomes Created to have a clear starter, main body and plenary Well differentiated tasks Think, pair, share opportunities Plenty of chances for class discussions Long answer questions Diagrams Video links Match up tasks Drawing tasks Lessons that will suit all different types of learning styles
Lever Systems Lesson PowerPoint YouTube Clips Fill the blanks Diagrams Exam styled questions
Lifestyle Choices Positive and Negative Consequences of Lifestyle Choices The Consequences of Lifestyle Choices Exam - styled questions and mark scheme from the 9-1 specification Differentiated learning objectives for clear outcomes
6 Presentations complete with worksheets and exam-styled questions including mark schemes from the 9-1 specification. Functions of the skeleton Bone classification Structure of the skeleton Joints (Practical and theory lesson combined) Muscle types and their locations Muscle fibre types
Movement Analysis Bundle, including multiple exam questions and answers: Planes and Axes lesson Levers and Mechanical Advantage lesson Revision Organiser Suitable for AQA and Edexcel
PowerPoint for Planes and Axes - ideal for teaching, or student revision.