Charlotte Emerson15's Shop
10Uploads
655Views
97Downloads
A complete summary of 'The Great Gatsby' by F. Scott Fitzgerald. Highlighted notes which show the themes, key quotes and linguistic techniques used within each chapter. Chapters 1-9.
GCSE AQA Geography urban growth case study of Lagos, Nigeria (NEE) -Closely follows the spec and gives correct specifics
GCSE AQA English literature poems - Love & Relationships cluster. The poems are surrounded with detailed notes on the structure, form and linguistic techniques used by the poets. These notes helped me achieve a grade 8 (A*) in my mocks. -please check that you can understand my writing before you purchase :)
A table of each case (dative, accusative, genative and nominative). The table shows their adjective ending, and articles, and when to use them. Hope this helps!
A complete detailed summary on 3.2 Influences On Business. This includes: 3.2.1 Technology 3.2.2 Ethical and environmental considerations 3.2.3 The economic climate on businesses 3.2.4 Globalisation 3.2.5 Legislation 3.2.6 Competitive environment
AO1, AO2 and AO3 for the Functionalists, Marxists and Interactionists views on education. Includes key points and sociologists. Really helpful for answering essay questions and written in summary so easy to remember!
Case studies for both Hurricane Haiyan & the Somerset Levels Floods. Both are based off the spec and include key facts and statistics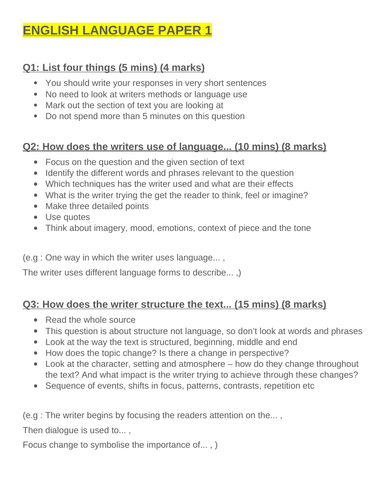 A guide on how to answer the questions in the english language papers :)
Helpful questions on GCSE physics edexcel topics 5, 8 & 9. Motion, pressure and electricity using relevant equations and terminology with explination for answers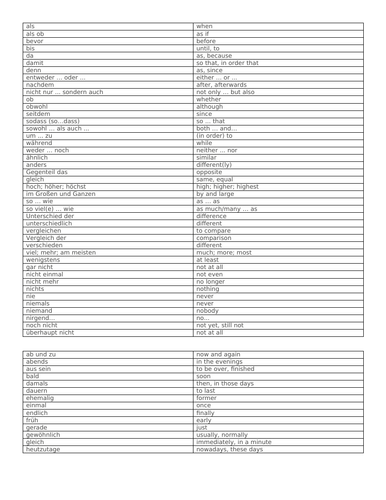 German connectives, prepositions and time phrases that are helpful for students studying german