68Uploads
5k+Views
2k+Downloads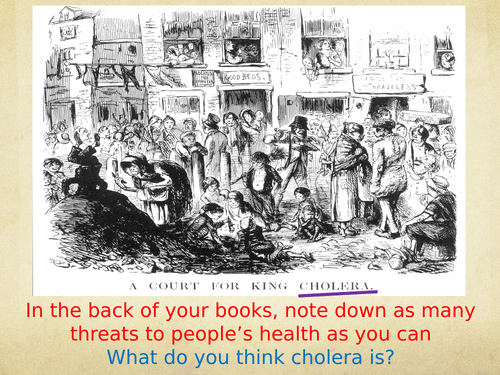 Lesson focussing on what the problems were with Public Health and how John Snow helped the cholera outbreak of 1854. This is tailored to a Year 7 group, but is easily adaptable throughout the Key Stages. Excellent resources are provided, and the plenary starts to look into source utility (briefly - but can be used as a starting point)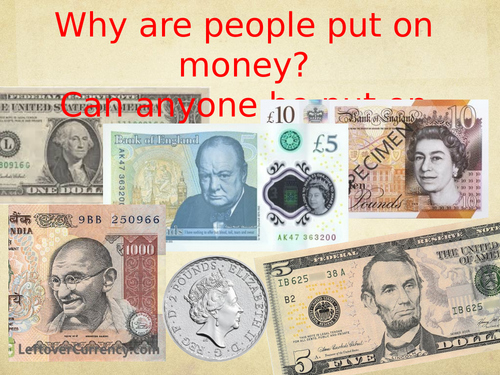 KS3 History Lesson focussing on how significant Harriet Tubman was. The students do a GCSE style question based on making inferences from a source - this is tailored to the higher ability, so may need to be differentiated (which is easily done) The students then use bowling pins to work out how significant Harriet Tubman was based on criteria given. Then the students will answer a 'do you agree?' question Fully resourced and easy to follow.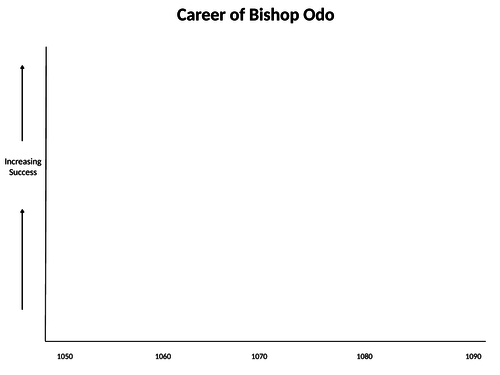 In line with the new 2016 Edexcel GCSE History Course - Anglo-Saxon and Norman England 1066-1087. The lesson focusses on the career of Bishop Odo from his appointment as Bishop of Bayeux to the his death. The focus of the lesson is his relationship with William I and how his actions led to him falling out of favour. The students make a living graph, based on an information sheet provided, and then answer a 4 mark features question, with peer marking and structure strips to help. The lesson is very well resourced and in clear line with the GCSE syllabus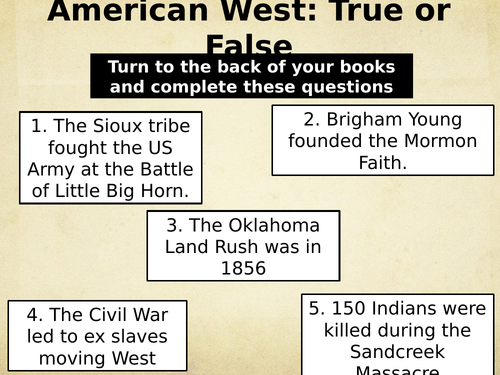 In line with the new 2016 Edexcel GCSE History Course - Anglo-Saxon and Norman England 1066-1087. The lesson focusses on who William I was, his family tree and the Rebellion of Robert Curthose. The students create visual notes The lesson is very well resourced and in clear line with the GCSE syllabus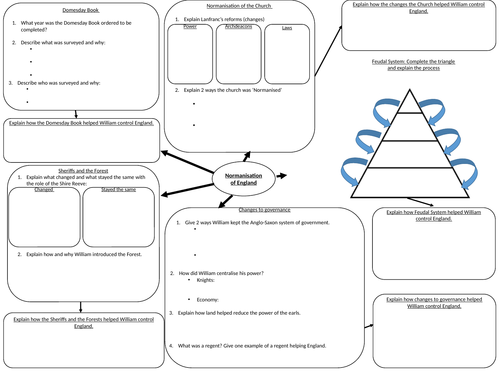 New Edexcel History GCSE topic: Anglo-Saxon and Norman England A3 sheet that allows students to revise the main topics of the Normanisation of England. Broken down into the subcategories needed. Easily used across the ability ranges, and easily adapted if you need.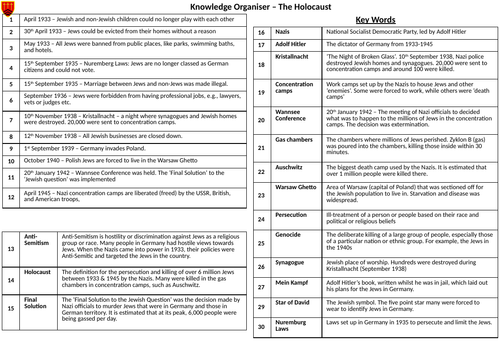 KS3 Holocaust Knowledge Organiser with additonal quizzes to test students' knowledge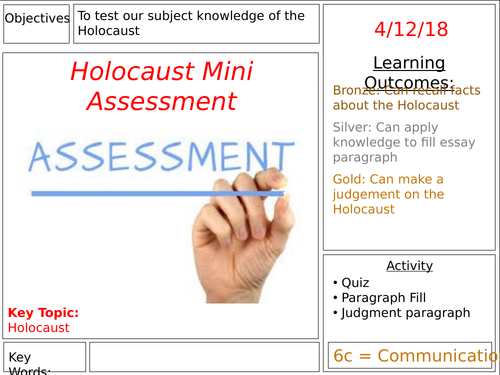 KS3 History - Topic: The Holocaust. Based on my Holocaust Knowledge Organiser which can be purchased in my shop. Knowledge Quiz based questions with a word fill of a paragraph - good for testing knowledge and modelling how to structure a paragraph using specific knowledge
Impact of the Black Death assessment. Resources available: assessment peer marking sheet marking codes available to reduce marking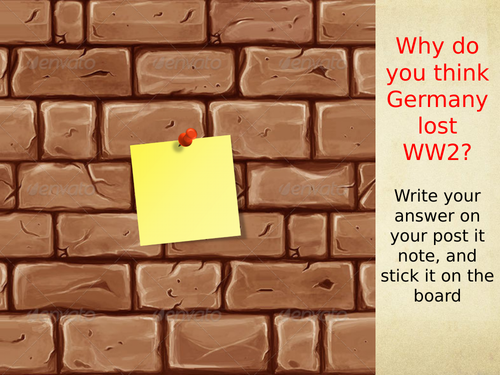 lesson based on the reasons the Nazis lost WW2 with a focus on D-Day, Stalingrad, Nazi resources and Hitler's leadership. well resourced with primary and secondary sources, videos, map and pictures. suitable for KS3 - easily adapted at KS4/KS5 and all abilities.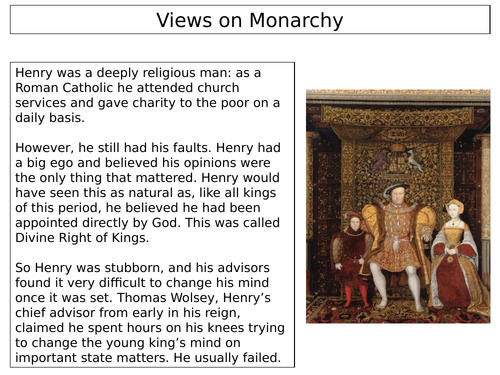 First lesson in SOW that focuses on who Henry was when he became King in 1509, with detailed information, videos etc. suitable for KS3 - easily adaptable for KS4 and all abilities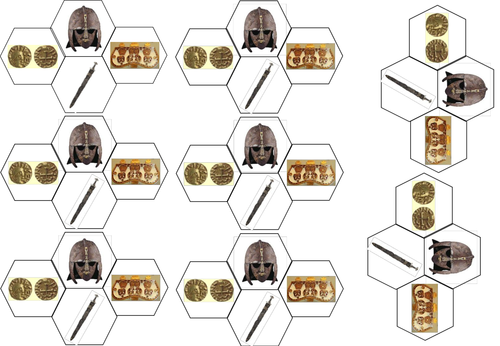 Suitable for KS3/KS4/KS5 curriculum - easily adaptable across the age/ability levels. All lessons provided with HA and LA PowerPoints and resources/worksheets. Knowledge Organiser (for use in homework) and Knowledge Organiser tests also provided. Assessments/assessment preparation lessons are also provided. Scheme of Work lessons: 1. How do objects found at Sutton Hoo help historians to learn more about the Anglo-Saxons? 2. How did Christianity change Anglo-Saxon England? 3. Why did Vikings raid England? 4. Do the Vikings deserve their bloodthirsty reputation? 5. Was Alfred the Great really so great? 6. Mini Assessment and Knowledge Test 7. Why is Anglo Saxon England known as the Dark Ages? 8. Why is 10th Century England seen as the Anglo-Saxon Golden Age? 9. Assessment Preparation 10. Assessment (+sentence starters) All individual lessons are available on my TES page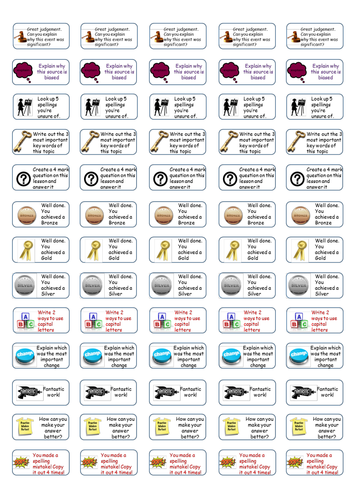 marking stickers with activities for students to complete, and praise stickers. Print off onto sticker paper. Perfect for easy marking and higher level questioning/thinking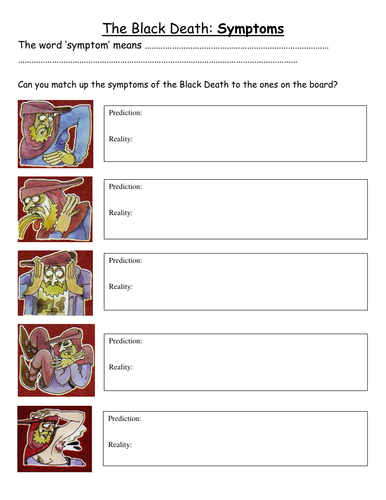 Suitable for KS3. Six lesson SOW including assessment and peer marking grids. Focus on embedding the new Edexcel GCSE exam skills at KS3. Uses GCSE command words to get all familiar with the words used at KS4. Easy to differentiate and fun, active plenary. All resources are simple and accessible. GCSE skills include; infering from a source, writing a narrative, explaining the main difference between 2 interpretations, explain essays. Suitable for a school who teaches KS3 once a week - lessons are easily adaptable to extend if required. Focusses on symptoms, arrival, causes, cure, impact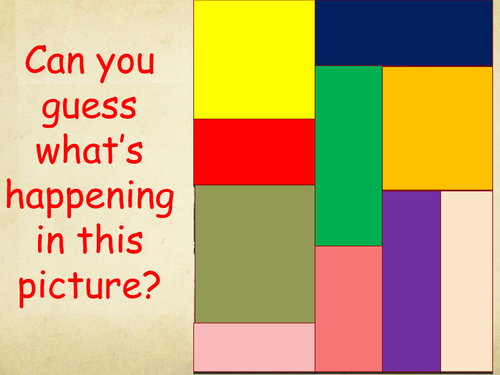 KS3 History: How did the Blitz affect London? The lesson is originally planned for Year 8, but is easily adapted for any level. The lesson focusses on how the Blitz affected London, the students make their own Blitz textbook and fill it in with peer marking Videos included - fun interactive lesson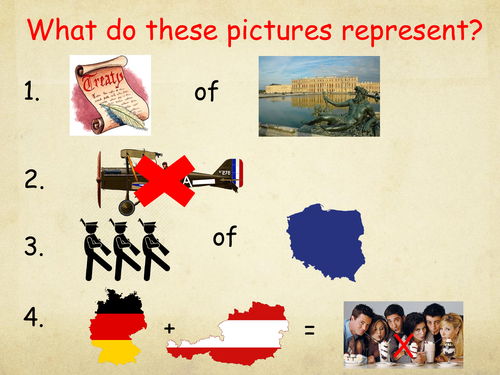 KS3 lesson on how Hitler was able to conquer most of Europe by 1941. Activities include: Map skills - mapping out the German allies and the countries invaded. Blitzkrieg - studying how effective Blitzkrieg was. Suitable for KS3 & KS4 - and easily adapted to all abilities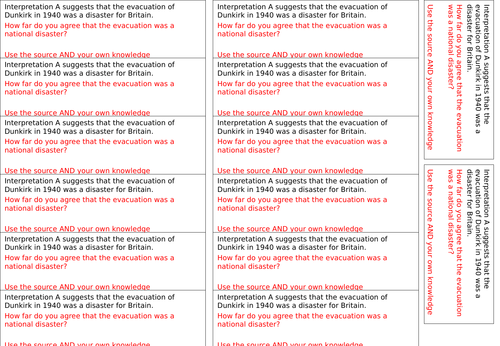 KS3/KS4 Assessment preparation and Assessment on the Dunkirk Evacuation - focussing on whether it was a triumph or a disaster. Assessment involves an interpretation and the following questions: What does Interpretation A suggest about Dunkirk? Why would the author of this Interpretation have this view? How far do you agree with Interpretation A that Dunkirk was a disaster?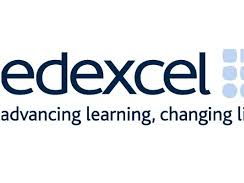 Role of women in Weimar Germany and how it changed after WW1. Practice of new Edexcel (2016 start) 4 mark question. Resources included.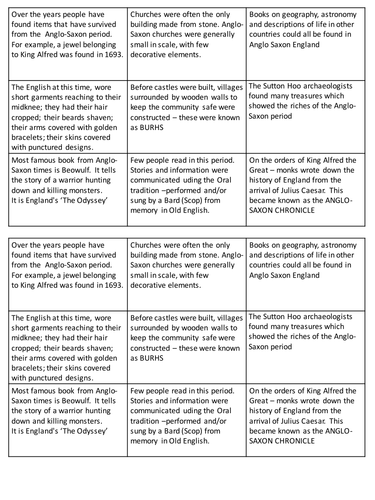 KS3 Lesson which can be easily adapted to KS4/KS5 and across all exam boards. Full lesson with resources focussing on how far the Angl-Saxon period was a 'Golden Age'. Lesson focusses: What a Golden Age is Are we in a Golden Age now? Diamond 9 activity - explaining which is the biggest reason we call it the Golden Age.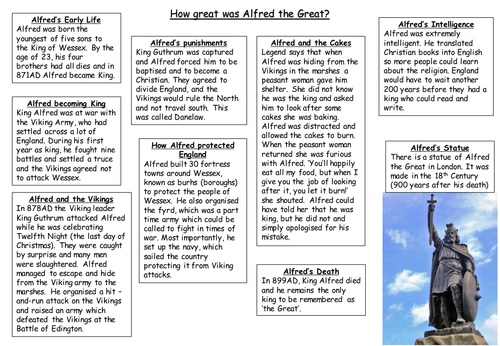 KS3 appropriate - great judgement lesson with exams skills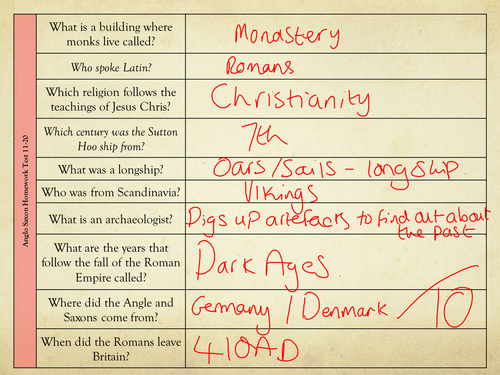 Mini assessment based on the Anglo-Saxons (Vikings, Alfred the Great etc.) great as a mid topic test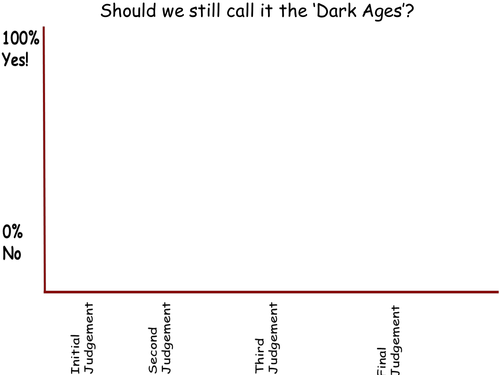 KS3 Lesson which can be easily adapted to KS4/KS5 and across all exam boards. Full lesson with resources focussing on should the Anglo-Saxon period be known as the Dark Ages Lesson focusses: What the Dark Ages mean Judgement lesson with sources and graphs to track how dark the Dark Ages actually work. Group or pair work