MrsT's Shop
I am a Primary School Teacher.
27Uploads
40k+Views
43k+Downloads
I am a Primary School Teacher.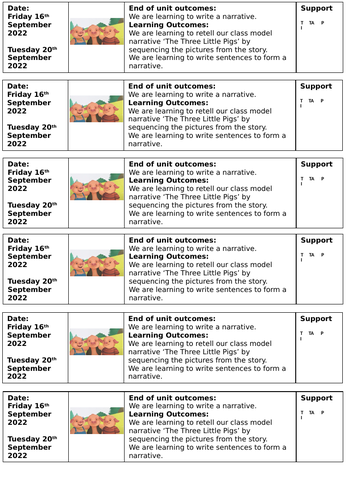 Unit of work Three little pigs
This is a unit of work comparing the school day of the past with the school day of the present. My class thoroughly enjoyed this unit of work. It has NoteBook Slides/Worksheets/Deeper thought questions - Everything you need to teach the unit of work.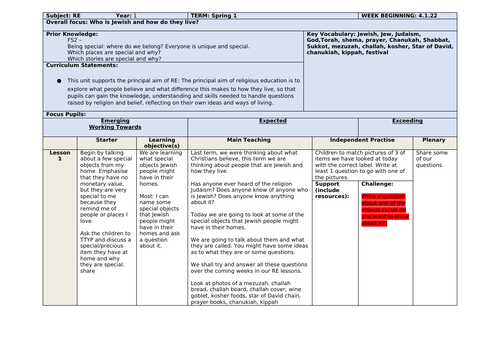 Lesson plan, slides and worksheet. We are learning what special objects Jewish people might have in their homes.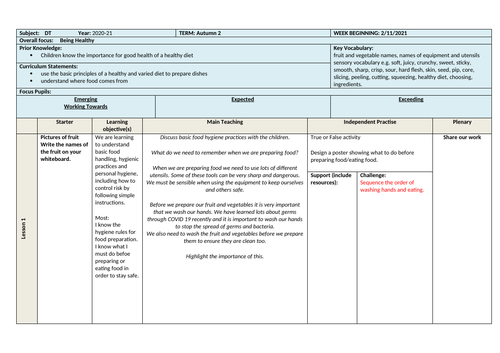 Progressive DT Food Fruit Salad Making Unit of Planning Includes slides, worksheets, planning, small steps. KS1 My Year 1 class really enjoyed this unit of work.
Planning bundle, progression, small steps, Year 1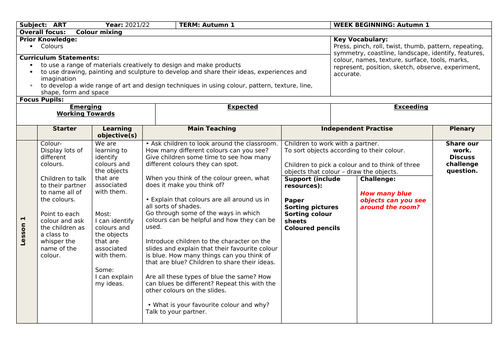 Colour Mixing Unit of Planning Year 1 Worksheets/Planning/Slides/Challenge Questions/Learning intentions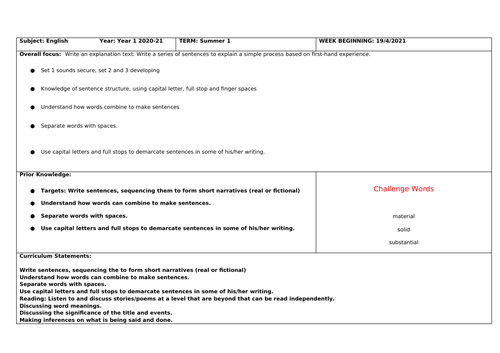 Year 1 Explanation Text Planning Progressive Lessons Slides Resources
This is a teaching resource I have created to help pupils with homophones, Please could you leave any comments for improvements.
I can identify and locate the United Kingdom (including the four countries that make the UK) on a map and globe. Locating Cornwall /Camborne on a map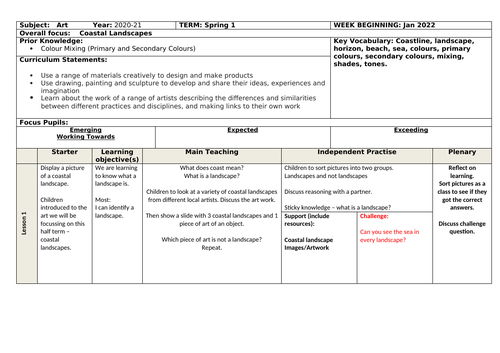 Lesson plan, slides and activity (picture sort) What is a landscape? Introduction into coastal landscape unit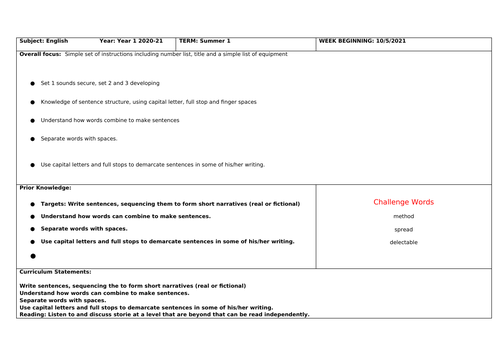 Instructions Unit of work Slides Worksheets Planning
Henry Trengrouse History Planning Year 1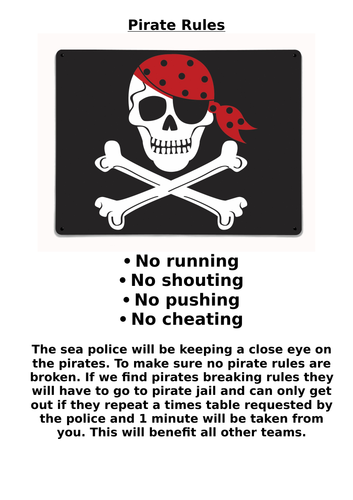 Maths Treasure Hunt Addition and Subtraction within 10 Year 1 End of Unit Fun activity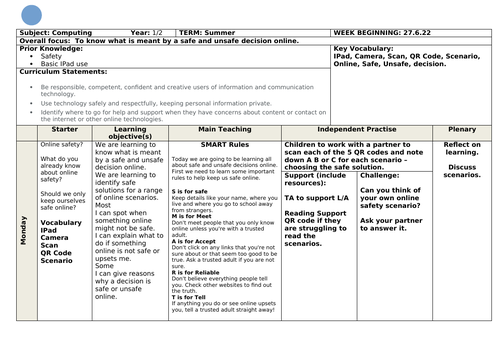 online safety lesson qr codes interview lesson ipads yesr ks1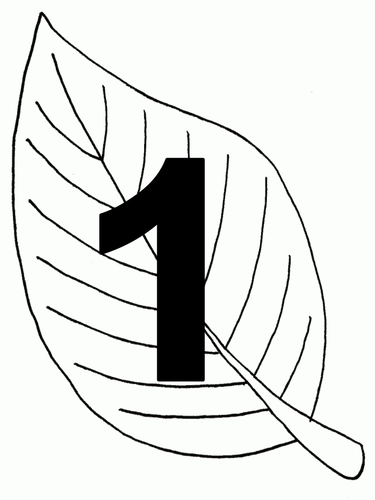 This activity is to be used outside, you first draw in chalk a bean stalk across the play ground, then use the number leaves printed on green A4. The children will use the number leaves that have numbers 1 to 20 written on them, to put in the correct order along the bean stalk. This is in the theme of jack and the beanstalk topic.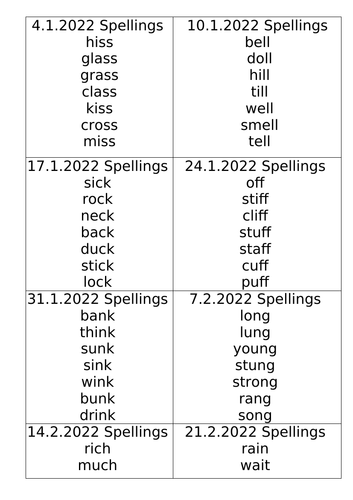 Weekly spellings
Year 1 Wind Streamer Planning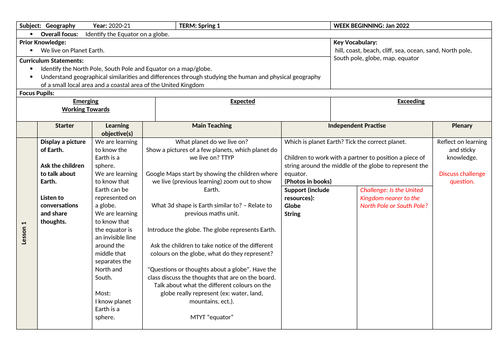 Geography Lesson Plan and slides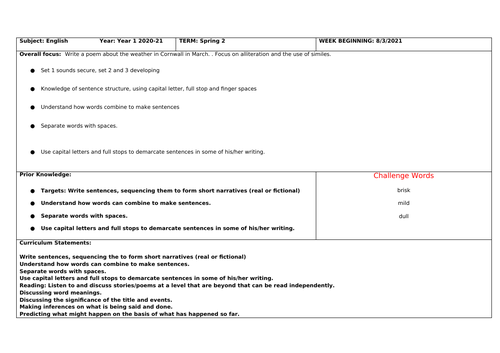 Write a poem about the weather in Cornwall in March. . Focus on alliteration and the use of similes. ● Knowledge of sentence structure, using capital letter, full stop and finger spaces ● Understand how words combine to make sentences ● Separate words with spaces. ● Use capital letters and full stops to demarcate sentences in some of his/her writing. Appreciate Poetry Planning Slides Worksheets/ Writing guides