Mrs M's English and Media Den
Selling a range of resources and assessment materials for English, Film Studies and Media Studies.
117Uploads
48k+Views
15k+Downloads
Selling a range of resources and assessment materials for English, Film Studies and Media Studies.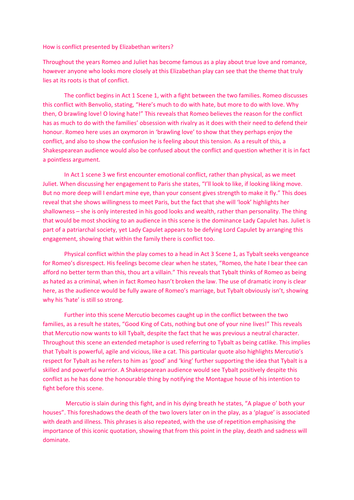 Useful in demonstrating how deeper levels of analysis can be obtained.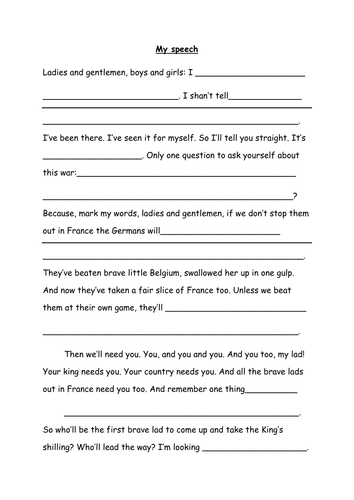 for low ability learners to engage with speech from the popular Morpurgo novel.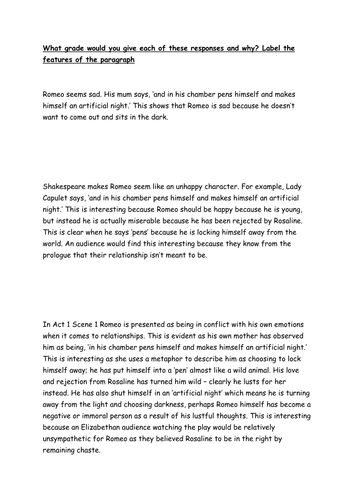 three paragraphs with different levels of detail and analysis to enable discussion around differences required for different grades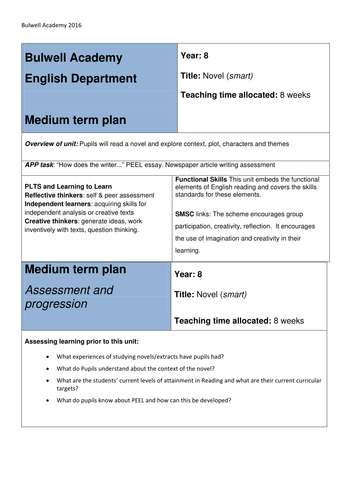 MTP for Smart by Kim Slater; suggested lesson outlines to cover various assessment areas and to tie with specific themes and characters in the novel.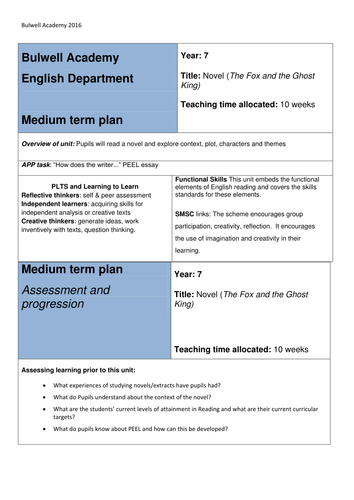 Designed for low ability year 7. Includes full scheme with lesson suggestions and links to assessment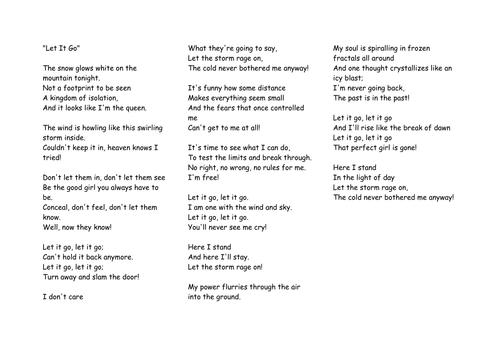 Use song lyrics to gain access to poetic devices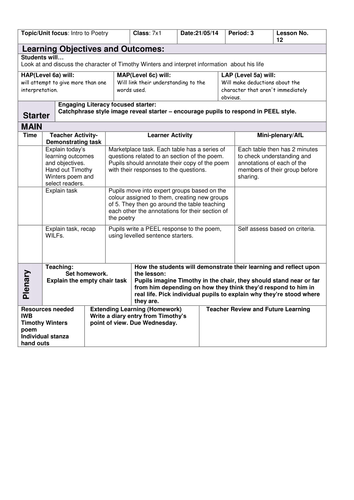 Outstanding OFSTED KS3 poetry lesson, fully resourced with lesson plan. promethean software free to download. Fully differentiated.

BACK DUE TO POPULAR DEMAND! Designed on Microsoft excel, this tracking document will help you keep track of the progress of your KS4 students, with specific columns for each of the questions on the exam paper. The sheet will auto calculate INDIVIDUAL GRADES FOR EACH QUESTION, total marks on the paper as well as total overall marks, which then feed into an overall grade based on the boundaries released by AQA (JUNE 2018 OFFICIAL BOUNDARIES). Furthermore, to account for boundary movement next year, I have added a buffer column which shows you the grade that would be achieved should the boundary increase by 5 marks on this year's grade, as it did last year for some grades. All you need to do is add the pupil information from SIMS/your marksheet and the marks they have achieved for each question and the rest is done for you.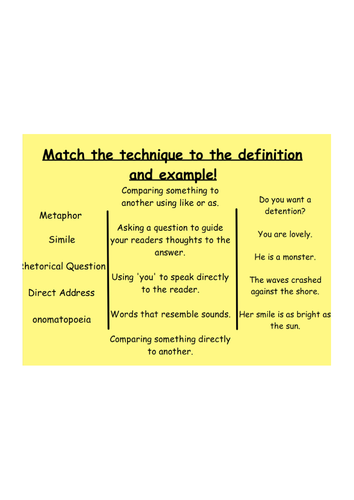 using the song lyrics to the popular to song to access poetic devices.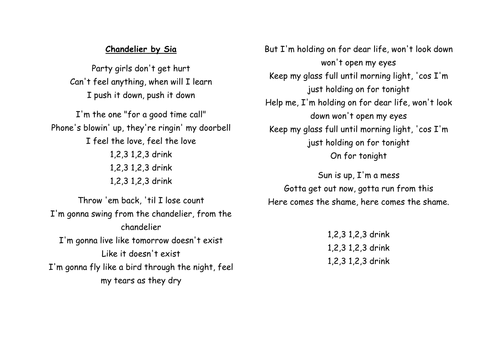 using popular songs to access poetic devices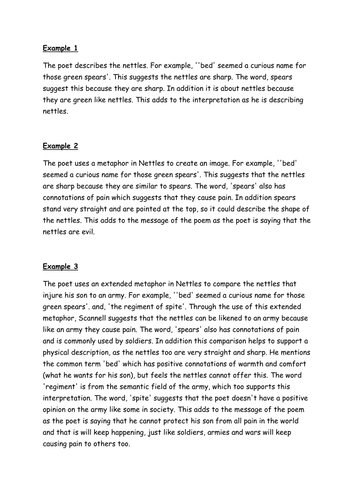 fully resourced on promethean software (free to download)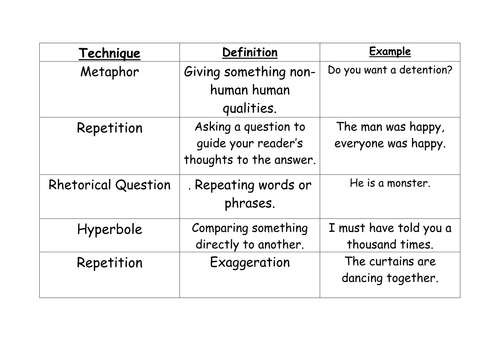 originally planned for low ability KS4 pupils.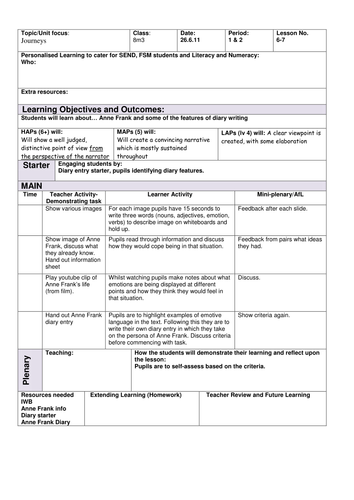 includes all resources required. Planned for low ability KS3.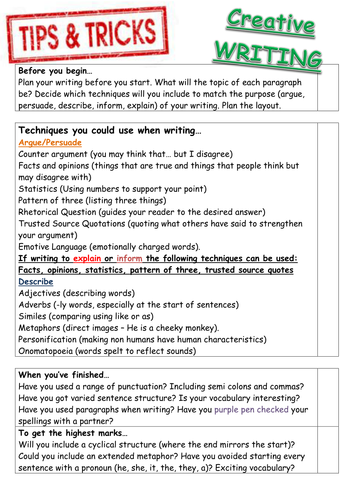 laminate and leave on your desk for easy differentiation. This one focuses on creative writing with tips on easy ways to improve your grade.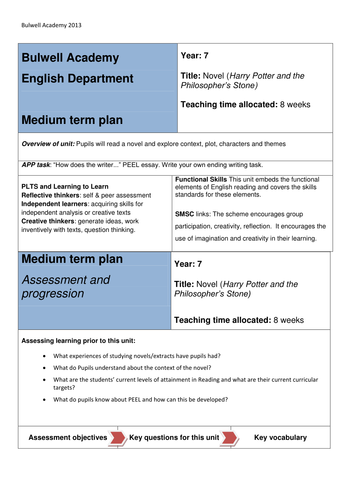 Gives suggested lesson outlines linked to specific pages/chapters of the novel. Originally planned for high ability KS3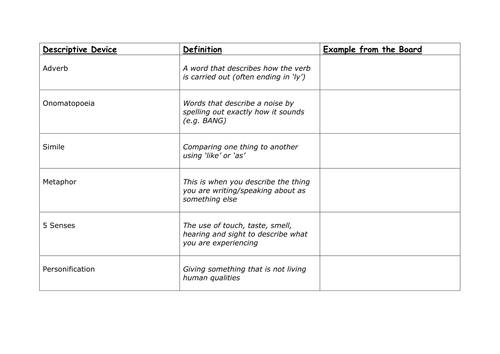 OUTSTANDING OFSTED LESSON OMAM writing to describe fully resourced. Will need updating for 9-1 criteria