Claire25691's Shop
Resources made for year 2 or 3. Planning, worksheets and Powerpoints
4Uploads
82Views
3Downloads
Resources made for year 2 or 3. Planning, worksheets and Powerpoints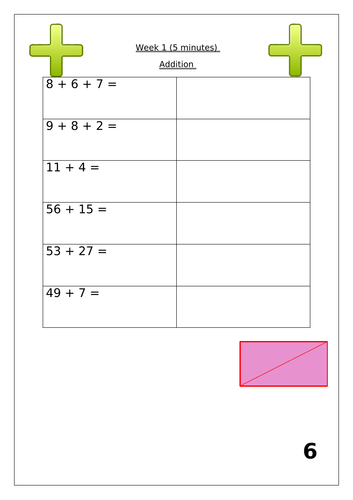 A 6 week arithmetic booklet aimed at year 2 to practice key skills such as addition, subtraction, fractions etc. Each week covers a different area of maths. There are 6 questions for each week to practice.
Three differentiated worksheets for LA (green), MA (yellow), HA (red) to count in 10s aimed at Year 2. A range of tasks on each sheet, some on the sheet and some to complete in books.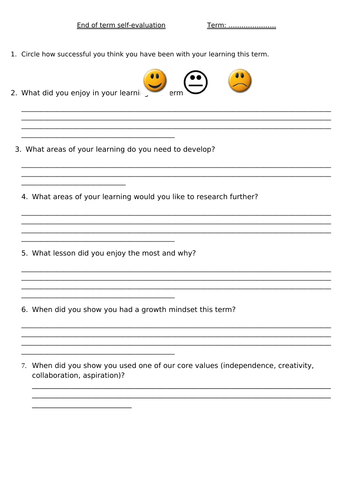 A self evaluation sheet that can be used for all children to reflect on their learning for the term. An excellent resource for SMSC.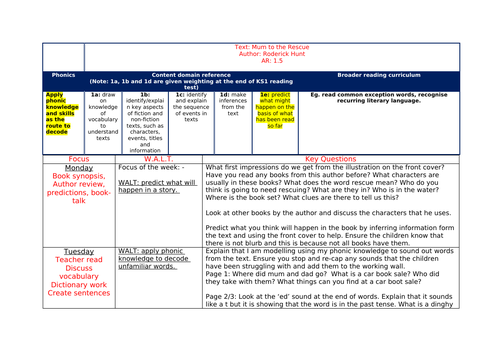 'Mum to the Rescue' by Roderick Hunt guided reading plan for whole class teaching in Year 2. Vocab work, dictionary work, phonics and questionning in a detailed plan.