8Uploads
4k+Views
44Downloads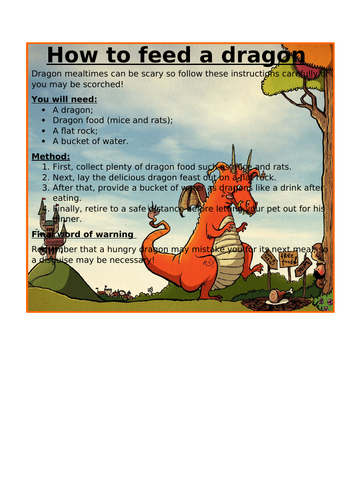 L/O: I can identify and understand the key features of an instruction text. Used for a LA Class to introduce the unit on instruction texts (Lesson 1) Year 3/4
This word mat includes key vocabulary and images for visual learners - glossary is also included!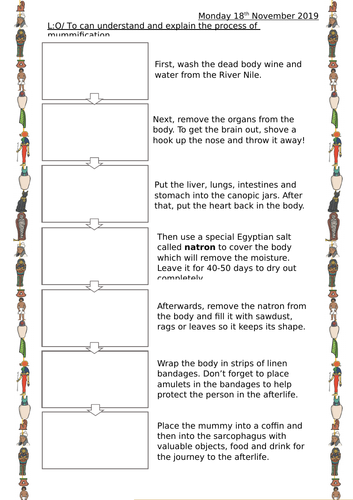 Used as an interactive lesson to explain mummification, where main activity comprises of instruction writing. All children thoroughly enjoyed this!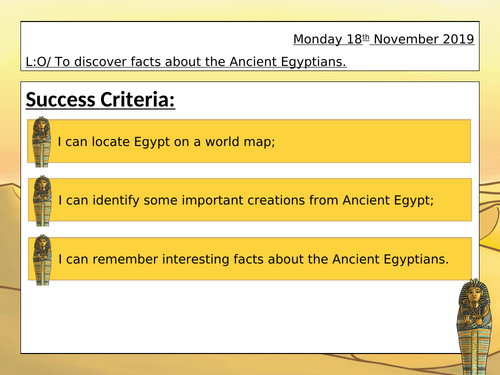 Used this as an introduction lesson on Ancient Egypt for Year 3/4 Class.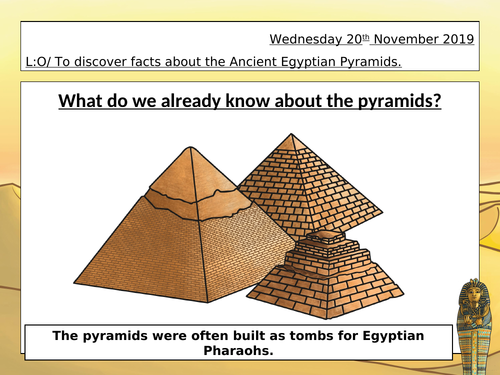 This lesson discusses the Ancient Egyptian pyramids before children are able to make their own bricks which can be used to create a class pyramid!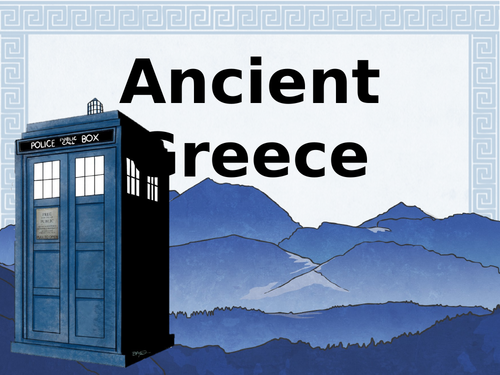 Lesson focusing on retelling the Ancient Greek myth of 'Perseus's Quest for Medusa's Head' - must create a storyboard.