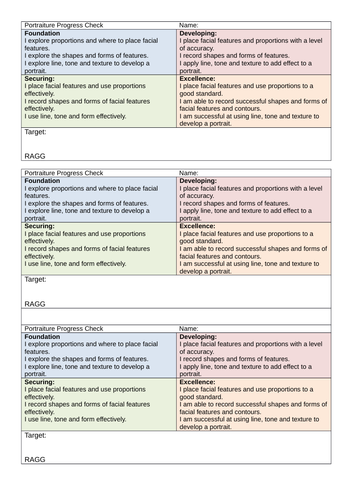 Adaptable Progress Check - Art Portrait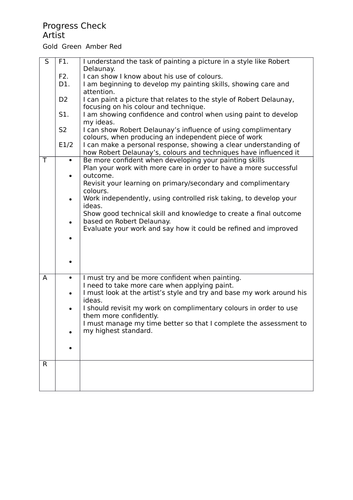 Adaptable Progress Check - Art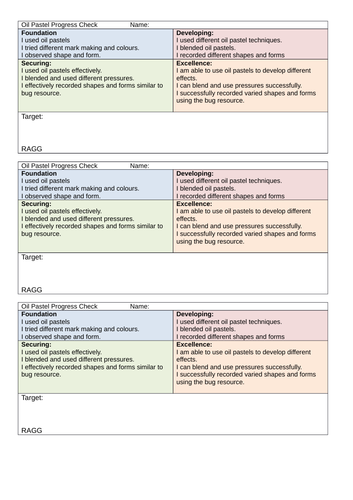 Adaptable Progress Check - Art Oil Pastel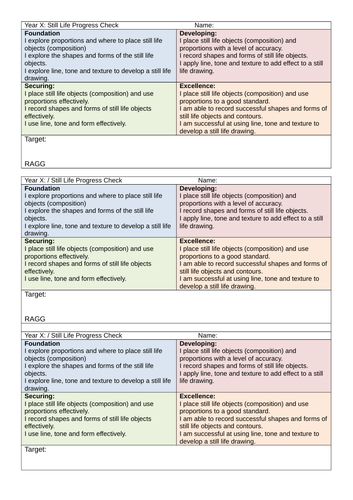 Adaptable Progress Check - Art Still-Life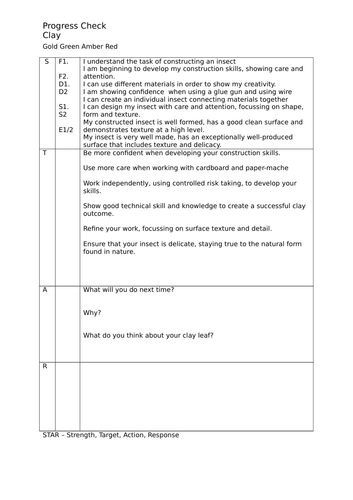 Adaptable Progress Check - Art - Clay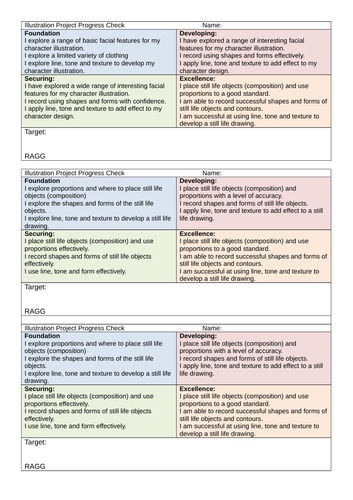 Adaptable Progress Check - Art Illustration
These in-depth Assessment Progress Checks enable swift and informative marking. Each one is tailored to a different area of study in Art and Design and is easily adaptable to suit a variety of different projects.
This is a fantastic PowerPoint with over 60 slides, designed to be used with KS3. Each slide is designed to last for one lesson, sometimes more depending on the project type. Each project has a 'Push Yourself Further...' task and simple instructions for success, 'Success Criteria'. The PowerPoint also includes printable help sheets.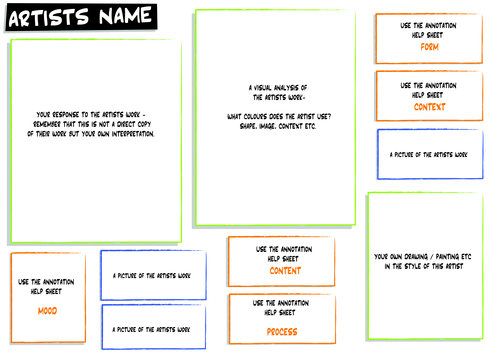 GCSE Art artist research page layout. This layout enables students to clearly see how to lay out a successful artist research page, linking three Assessment Objectives. The annotation boxes can be used in conjunction with the annotation questions found on the bbc bite size website.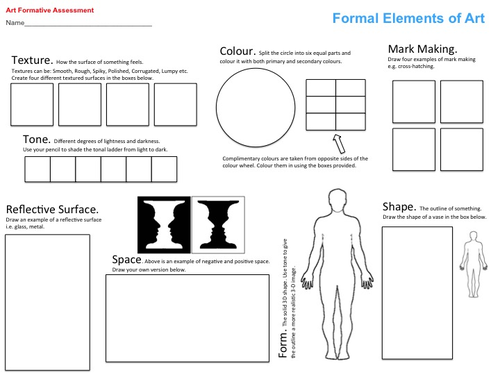 Art formal skills worksheet, an interactive assessment worksheet suitable for most ages.