12Uploads
22k+Views
2k+Downloads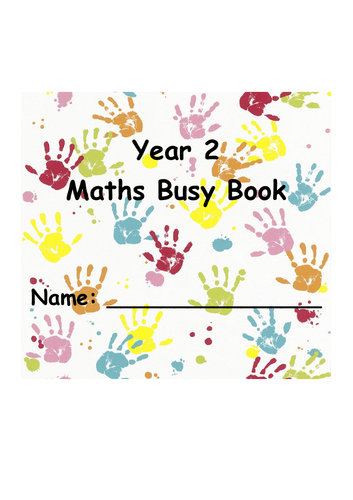 An activity booklet with a page of each questions for each Teacher Assessment Framework in Maths for end of KS1. Available in cursive and non-cursive.
Brand new Year 2 Maths TAF Evidence Book for the new teacher assessment framework for 2018-19. Available in cursive and non-cursive. An activity page for each statement listed in the new 2018-19 framework. Highly recommended by moderators and teachers with everything you need all in one place.
Just like the popular Year 2 Maths TAF Book, there is now one for Reading! A page of activities for each reading objective. PDF and Word versions are available for teachers to use as well as cursive and non cursive versions too.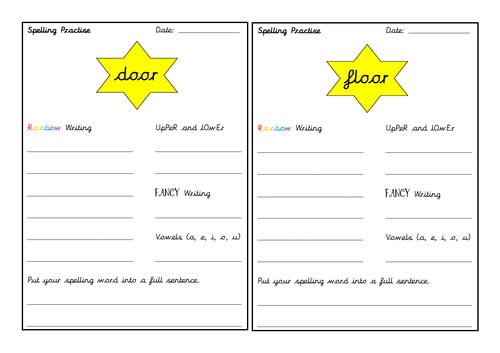 This resource has taken a variety spelling activities and combined them all in to one document so the children can learn to spell all 64 CEW. These could be used as homework or time filler activities.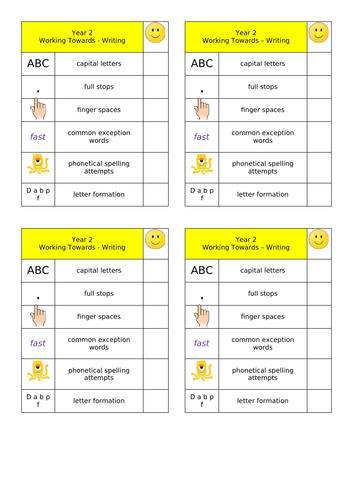 Useful to stick in children's books after a piece of writing to mark against. Evidence can be highlighted and objectives ticked. On a word document so it can be editable to suit your school.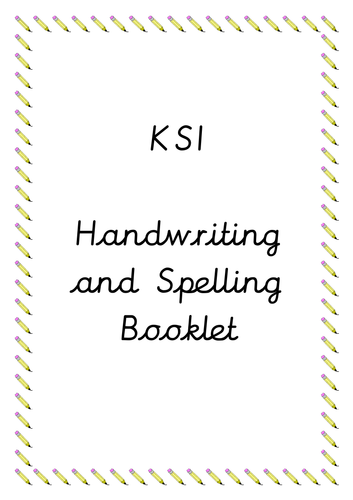 A 31 page cursive handwriting booklet designed for children in KS1 that focuses on spelling rules in the National Curriculum: -un, -dge, -ge, silent k, silent g, -ed, -es, -ing, -ly, -ment, -ness, -ful, -less and more.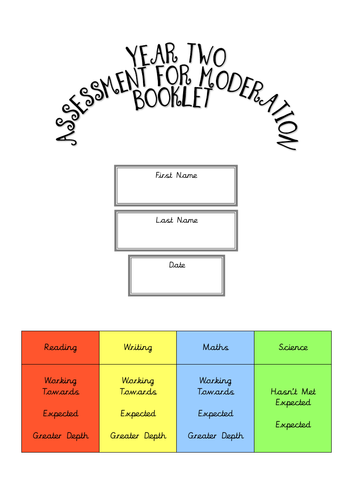 This is the perfect document to complete for a child whose work you are taking to moderation.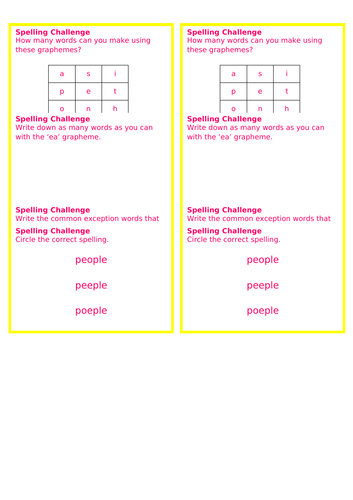 26 pages of spelling challenge cards for children to work through after a spelling lesson. Already set up to print off on 8 per page AVERY labels.
A few resources to support children's handwriting and spelling in KS1.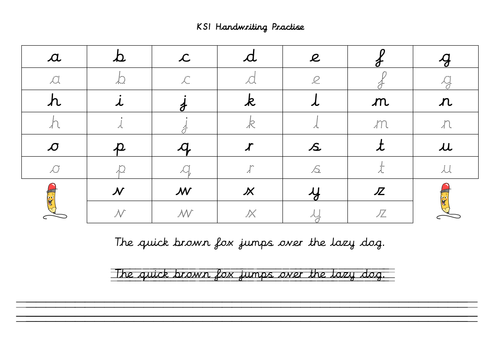 The perfect resource to photocopy and laminate for your children to use as activities during the register or during handwriting practise.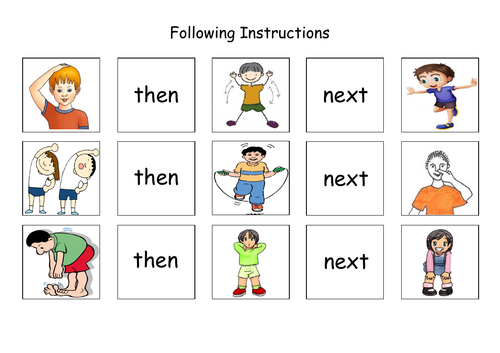 A variety of activities for children with SEN or who are working at P Scale level. Some parts can be laminated and have velcro attached so that the activities are reusable.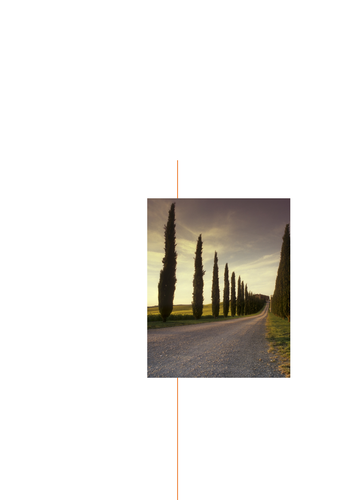 An editable booklet designed for teachers to hand over important information to their new teachers in September. There is space for photographs so new teachers to the school and recognise each child. There is also space to record reading levels and other bits of class information.