29Uploads
7k+Views
490Downloads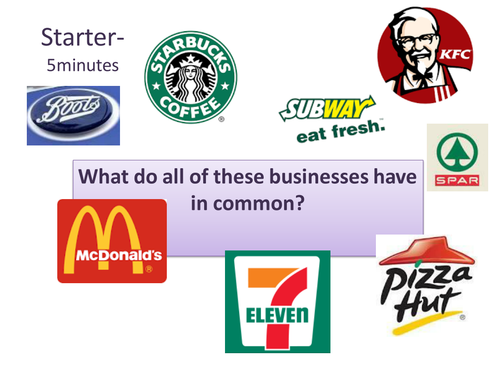 Logo starter- what do they have in common? Learning Outcomes What is a Franchisee? Benefits Disadvantages Activity- Franchise research; Extension- research another and compare Share answers as a class- compare differences Plenary questions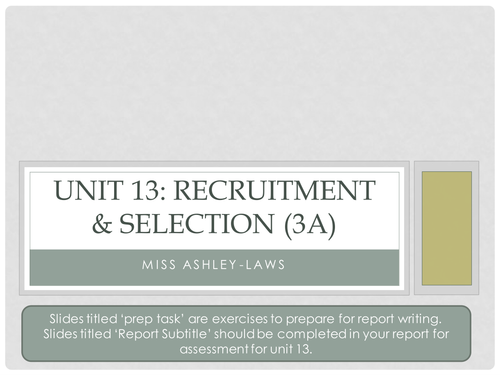 P3; M1; M2; D1 Assignment framework, includes a journal for evaluation to enhance chance of meeting D1 Framework splits class in 2, to ease practical and include group evaluations. Group A- CEO documentation Group B- Management role Half do A & half do B documentation, they will then apply for and interview for the other role. Includes info from BTEC text book & tasks to prepare then very structured instructions for assignment with clear criteria met next to each part of the task. Slide 2- overview explains framework slides 3-7 Job description: text book theory; example; task; assignment expectation framework. slides 8-13 Job Specification: text book theory; examples; task; assignment expectation framework. slides 14 & 15 Job advertisement: text book theory; assignment guidance/ expectation slides 16-18 CV writing assignment framework; school leaver CV example; useful links. slides 19 application expectation for assignment slides 20-22 Cover letter guidance/expectation for assignment; preparation task; text book theory. slide 23- review all documentation completed so far slide 24 short listing text book theory slide 25 types of interview listed (could add slides here) slide 26 offer letter for interview - look at equality slide 27 interview matrix: text book theory slide 28 other testing- IQ/personality slides 23-28 are basic, have main considerations written, could do with an extra slide for each perhaps. Once complete only the practical remains for this unit.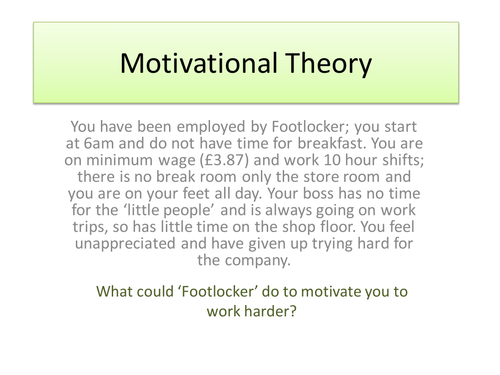 Starter- case study of 'Footlocker', how to improve motivation? Learning Outcomes Benefits of motivated workforce How to create motivated workforce- Maslow's Hierarchy of Needs Task- Exam marker question. Swap. Peer Asses (www/ebi) Plenary Quiz Hierarchy Template sheet to fill out during lesson.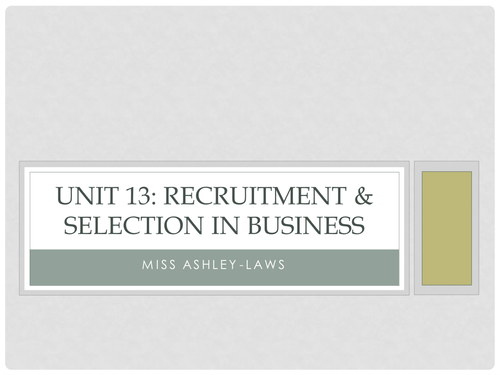 Intro to Unit 13 P1- breakdown of Assignment Recruitment sources- internal/external internal/external advertising Homework- research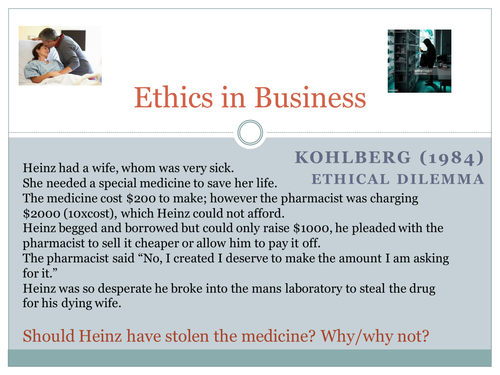 Covers Kohlberg's Moral development (Hienz dilemma) Introduction to Ethics and Ethical terms (CSR) What is a trade off? BP Oil spill Example Pressure groups Multiple choice questions throughout and plenary quiz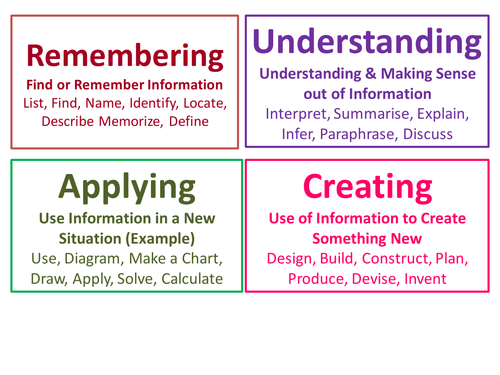 Get cue cards to laminate and have on each table to help understand terms to extend learning.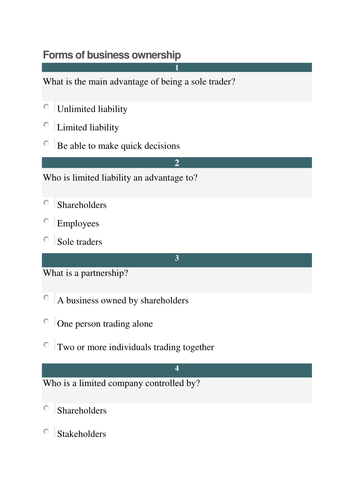 An electronic or hand-out test paper. Perfect for a plenary 10 Ownership Questions KS4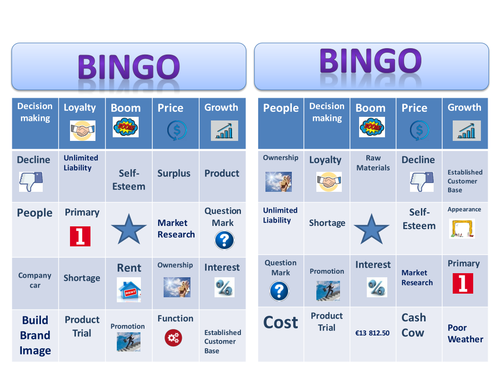 A variety of business questions and thirty six bingo cards. Questions are based on theories (such as boston matrix) and definitions- so the resource is lasting. Example: What are the 4 stages of the product life cycle? Introduction, Growth, Maturity & Decline What element of the Boston matrix demonstrates a product of low market growth and high market share? Cash cow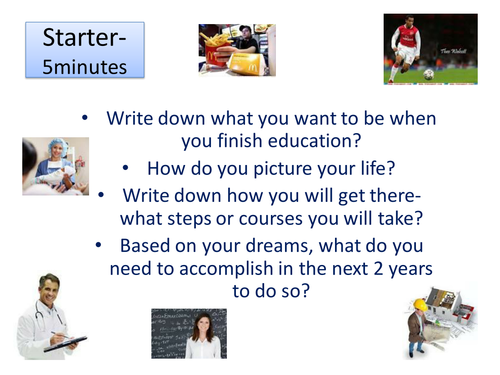 starter- own dreams and aspirations (growth mindset) Learning outcomes What is a mission statement- short activity, links starter and own school mission What is a vision statement- short activity, links starter and own school vision Mission or vision? quiz Why are statements important - research importance Task: Re-write your starter and ensure you have a vision and mission Extension- Look up school vision/mission Share answers- think about next steps to achieve goals.
Follow on session from my Promotion Lesson- Design mix and Above-the-line: Asses prior knowledge (Above-the-line) Objectives Below-the-line intro: Sales production Public Relations Merchandising & Packaging Direct Mailing Direct Selling Trade fair Activity- Poster Activity Share work prompt Plenary questions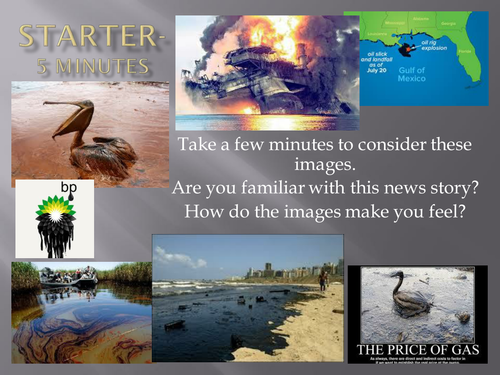 Starter- oil spill images match news story (BP) Short video BP consequences Unit Objectives Definitions Activity- Should ethics exceed legal expectations, article link. Notes & Key terms Kohlberg moral development video link- template to fill (attached activity sheet) and /Heinz dilemma to discuss Lesson 2: Activity sheet- match company to unethical behaviour (sheet attached) Assignment task- Report: pick company and discuss ethical issues and how company conducts itself (could have students present).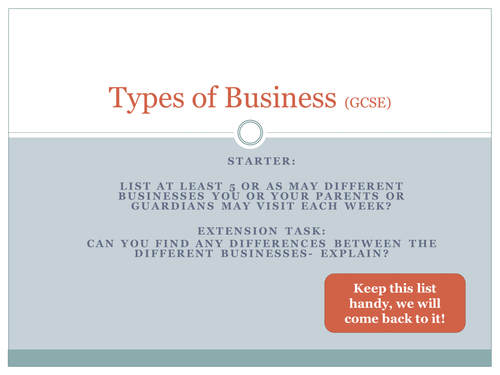 plenary, starter, activities and homework business sectors- primary, secondary & tertiary Sources of business ideas Recent trends Gap in the market Types of research Research project homework- identify gap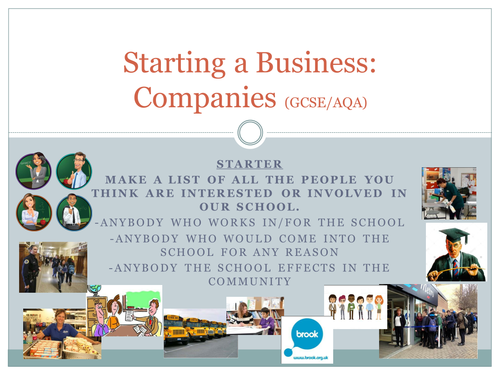 starter- discovering stakeholders discuss effects on stakeholders if starter task company was to close discuss shareholders- pie chart demonstration of shareholders key skills- maths- calculating share percentage of example question Few key terms & notes of a company to be written in books 2 legal document info for starting a company and extension task Plenary: Advantages & disadvantages list to match up with either one- extension explain why selected for advantage or disadvantage. Homework page: key examiner notes, 4 points need including when comparing legality of business ownership. 5 exam style questions worth 4 marks each.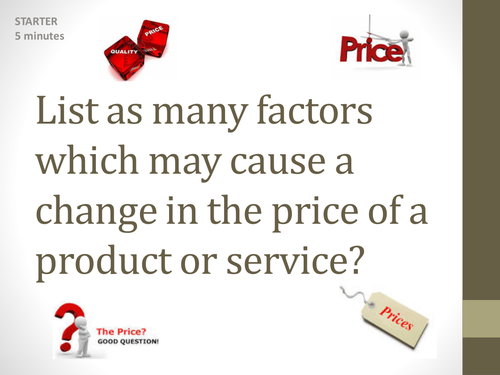 Starter activity Learning Outcomes Introduction to pricing strategies- links objectives Cost plus pricing; Price skimming; Penetration pricing; All with short activities. Activity questions (4 & 8 marker) Predatory pricing; Psychological pricing; Competitive Pricing; Plenary questions Extension slide- Social trends pricing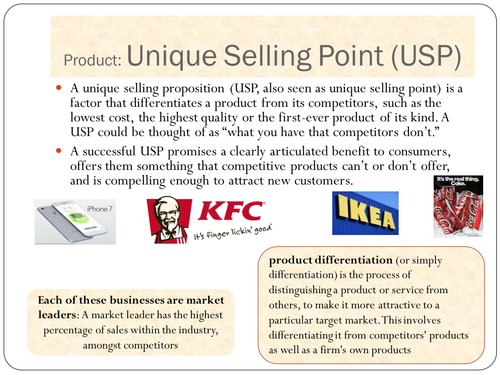 A large presentation created to cover lots of areas of marketing to teach business terminology and theory, all with examples. Slides include: USP Marketing Mix How to write a marketing mix Pricing strategies: cost plus; penetration; skimming; predatory; competitive; psychological; social trends- dynamic, auction, personalised, subscription, price comparison Market Mapping Porters generic competitive strategy Promotions: above & below the line What creates a brand Importance of branding Types of branding: manufacturer, generic, own label. Benefits of strong branding: added value, elastcity, priemium pricing Ways to build a brand: USP, advertising, sponsorship, social media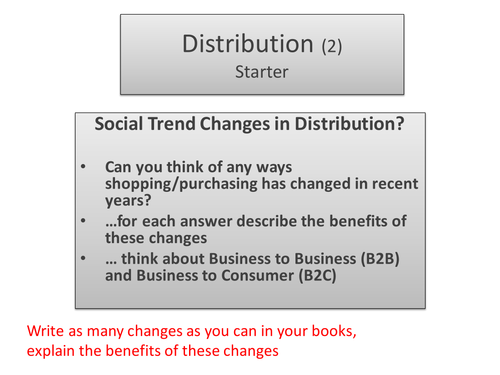 Starter- social trends in distribution Learning objectives Activity- Group presentation on case study (differentiated task) six case studies task- identify distribution methods; advantages/disadvantages; suggest alternative and justify; benefits of adaptation or change; reflect social trends? Create three minute presentation Grid included for each group to make based on answering questions add scores- treat winners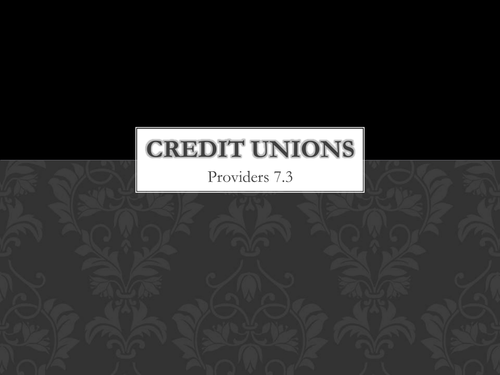 Lesson 1: Anagram starter- definitions on slide Learning objectives displayed x3 credit union information slides Activity- compares banks, building societies and credit unions Activity- credit union security, how are customers protected? Activity- compare credit union interest rates to pay day lenders Class debate Lesson 2: NS&I & Post Office Interest rate calculation starter Leaning objectives Activity- NS&I research and poster, with link Activity- Research why post office no longer operate NS&I, with link Activity- what do post-office offer, with link Plenary- Homework task: Mobile banking changes and protection task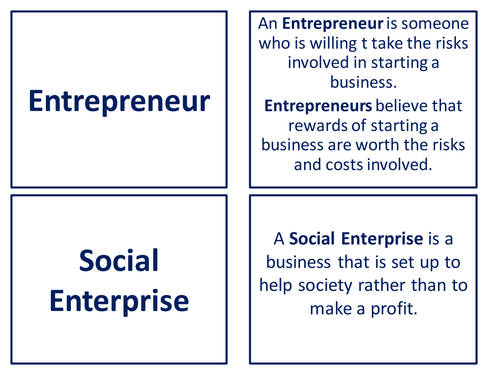 Business studies definitions- Great for revision! Can be used as flash cards or pair up/ match cards 90 different glossary terms covers ownership, marketing, finance, new business, people in business, operations management, business growth. Colour coded by business area.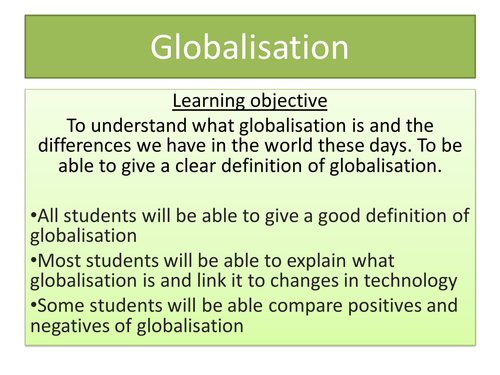 Logo quiz starter Previous international communication New technology communication Create definition Find examples Create a cultural diverse Bio- How globalised are you?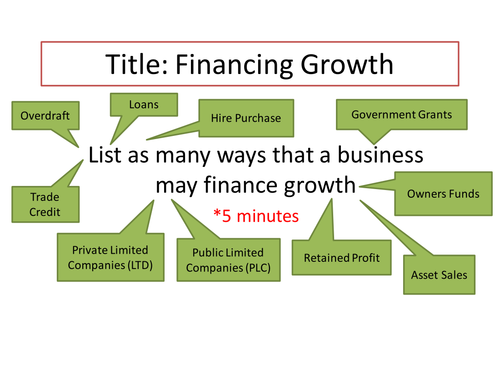 starter Learning objectives Cost; Risk & Availability Short and long term finance Selling shares TASK: how should I obtain finance? 3 scenarios to assess Plenary questions