The Drama Teacher's Shop
Here to share my resources and happy to tailor any resources to your needs or school environment.
17Uploads
2k+Views
745Downloads
Here to share my resources and happy to tailor any resources to your needs or school environment.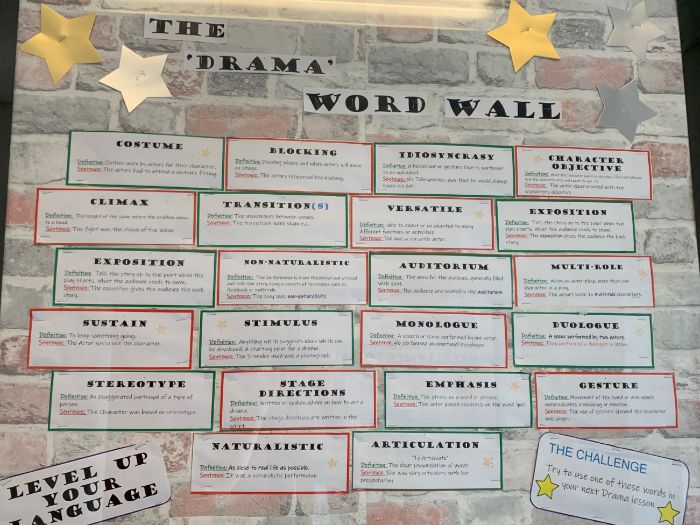 Drama and Theatre Word Wall Display: Display which encourages the use of terminology as well as Tier 2 and 3 words. The Display should be cut out and displayed like bricks on a wall. I used some Brick wallpaper as a background also. A Great way to develop literacy in Drama.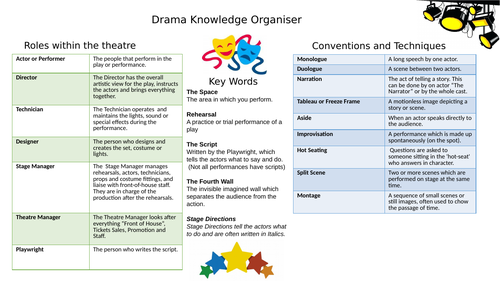 Great as an introduction to drama or as a revision tool. Includes staging types, Key words and job roles.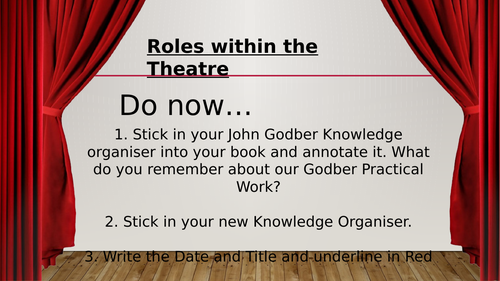 Drama / Theatre Job Roles Match up activity sheet with answers powerpoint. You could also cut these out and laminate them and use as a card sort. Great as an introduction to job roles or as a revision tool.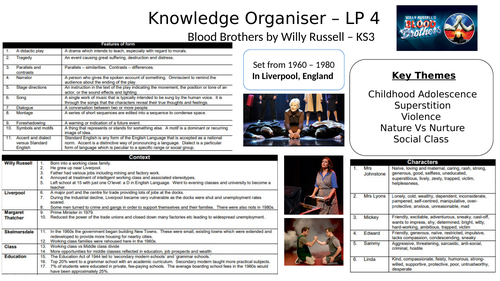 Blood Brothers Knowledge Organiser, could be used with my introduction to Blood Brothers SOW. Great starting point or revision material.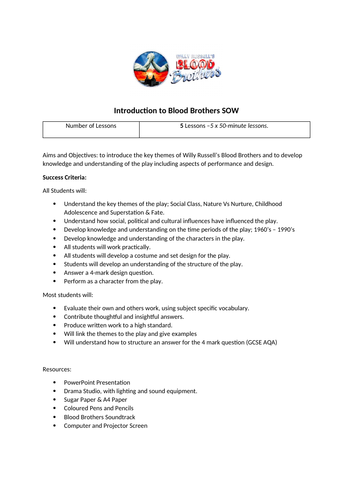 This is a five lesson SOW which introduces Blood Brothers, the play is explored through practical work, it is geared towards the AQA Drama GCSE but can be adapted to suit other needs. This SOW introduces the time period, background, the main themes and the characters. The final lesson in the SOW focuses on Design, introducing a GCSE question. I have found this SOW gives a solid foundation knowledge to build from, for both KS3 or KS4. Includes Power Point with resources to be used in lesson and detailed Scheme of Work. Be sure to enable external content on the powerpoint, to play the videos in the powerpoint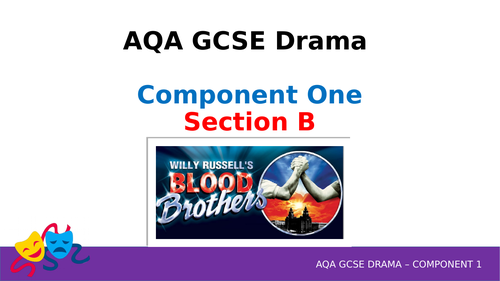 Powerpoint on 4 Mark question for AQA GCSE Drama. This is for the set text of Blood Brothers but could easily be changed. Contains 4 starter activities, the overview of the exam and then the structure of the question. This powerpoint is used to teach using I,We,You and should give students a very clear way to achieve 4 marks.

Drama Rehearsal Log - Devised Great as a way to get students to think about their process and keep track of their reflections.

LGBT YA Book Display Helps to promote a love of reading in students as well as explore LGBT themes. Its great to have something visible like this in school and helps with SMSC.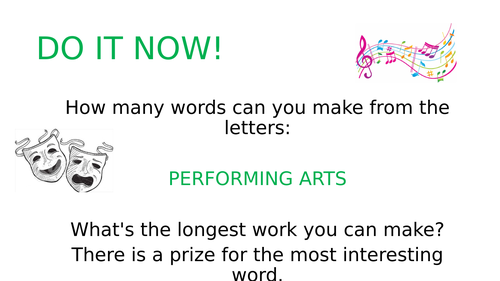 No printing required. I ask my students to answer quietly on white boards, they could also use post its. The tasks are centered around stage forms and job roles.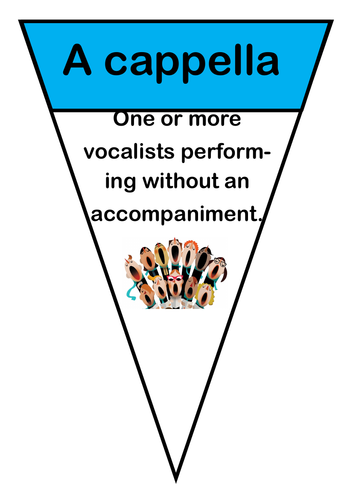 Music Terminology Key Words Bunting (30 Words) Simply cut out, hole punch and add to a string.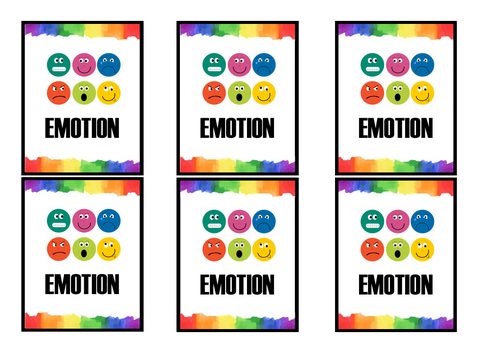 60 Playing cards featuring different emotions and definitions. These are great for devising or improvisation, you can also use them to create characters. I often use these in one off workshops or for my AQA GCSE course to help change up our scripted or devised work.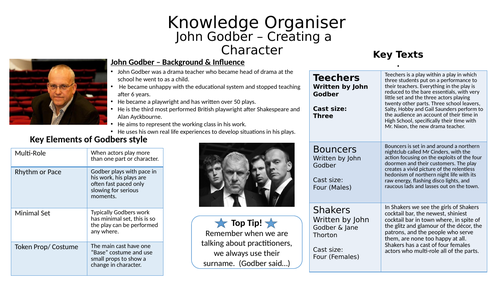 John Godber Knowledge Organiser, great for a revision tool or as a starting point for a SOW.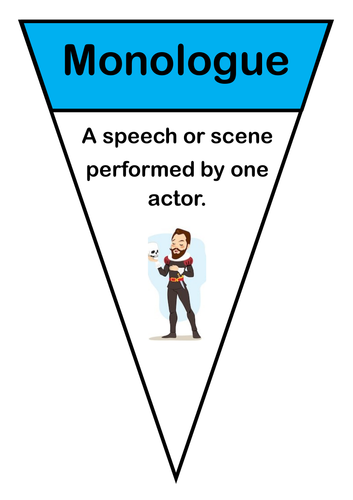 Print, Cut and add them to a string to display or stick them to the wall once cut. Great addition to the class room and helps reinforce literacy in the classroom as well as key terms.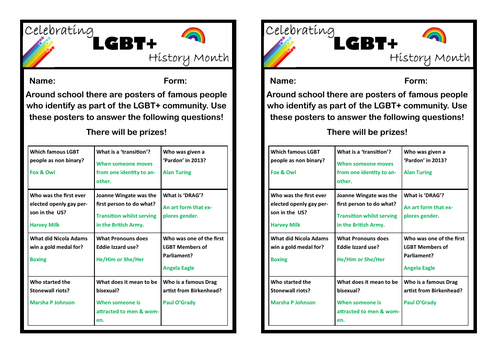 LGBT History Month Activity or Display (Scavenger Hunt) This could be used as a display of LGBT people past and present to help raise awareness but is intended as an information hunt, place the cards with the LGBT people on around the school or classroom. Students have to 'hunt' for the facts to answer the questions on their activity card. (Answers are included) This is designed to be informative but also act as a stimulus for class discussion after the activity.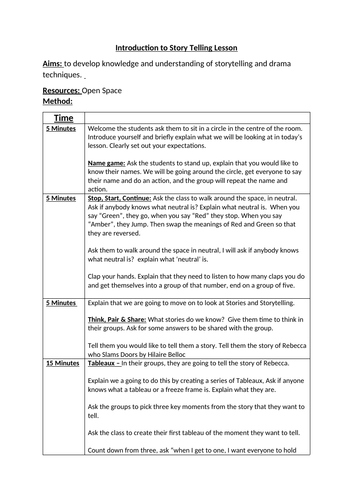 This could be used as an introduction to Storytelling, an introduction to Tablaux or a one off/ cover lesson. Includes detailed plan and resource. The lesson can last between 50-60 minutes.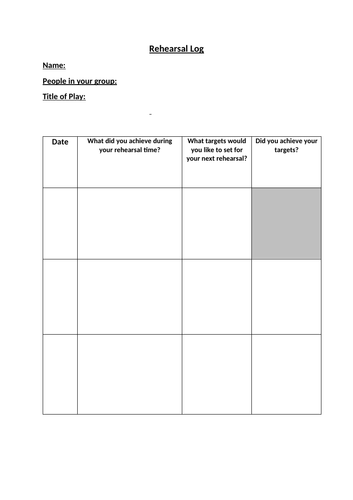 This log can be used at the end of every rehearsal as a way to promote reflection and target setting. This prompts students to take responsibility for their rehearsals.