DepARTment1's Shop
Engaging resources to inspire students with a creative curriculum!
52Uploads
542Views
42Downloads
Engaging resources to inspire students with a creative curriculum!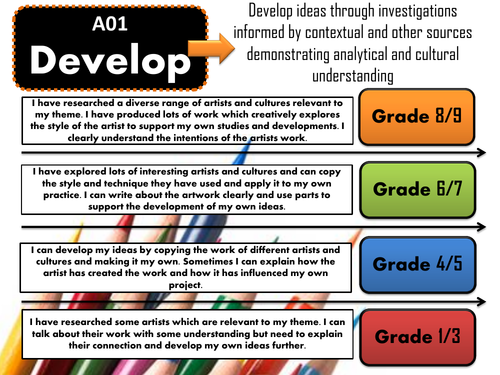 This resource provides a 9-1 grading breakdown on each of the assessment objectives. Student friendly.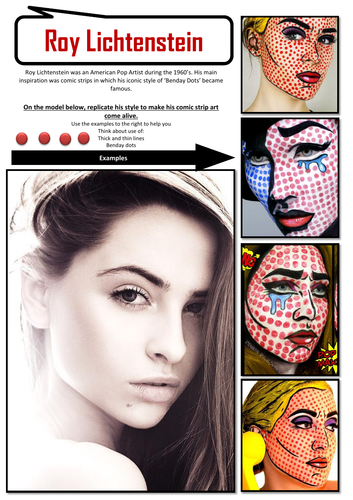 A perfect contemporary resource to get students responding to the style of Lichstenstein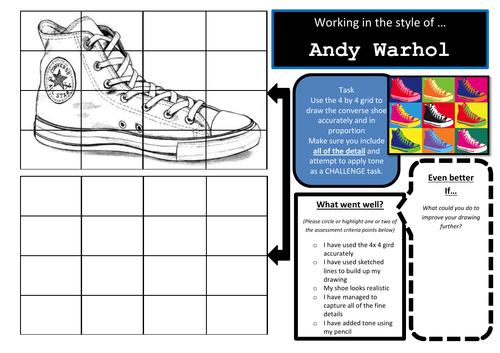 Using the grid method, students can work box by box to build up the shoe structure. A simple marking tab allows for quick and easy assessment by simply highlighting the success criteria.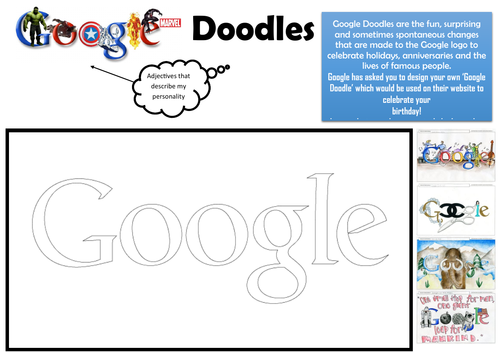 With the ever changing face of Google, students must use their imagination to manipulate the letters within the word to create a new logo.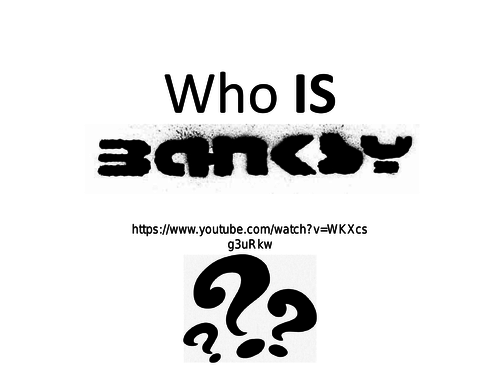 A great resource to get students thinking about the deeper meaning of Banksy's work which leads to a mono-print technique. The power point visually demonstrates the correct printing technique for a smooth teaching delivery.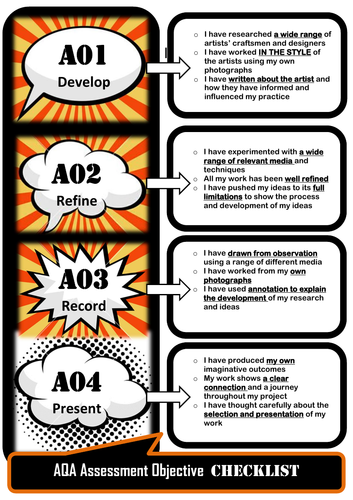 A simplified resource for students to understand what they need to do to meet the assessment criteria. Often used as a page within an assessment folder.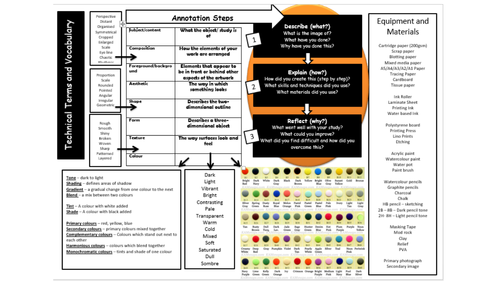 A useful resource for students on how to annotate correctly with endless exemplars of key words, terminology and starting sentences. Can be laminated together to create hand outs.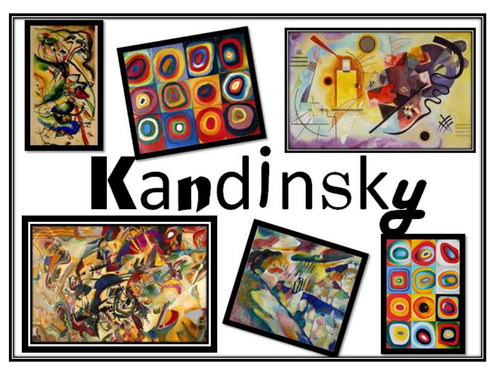 A fantastic PowerPoint to challenge students abstract perception of Art. Through this activity, students embrace the style of his work whilst being introduced to watercolour and collage.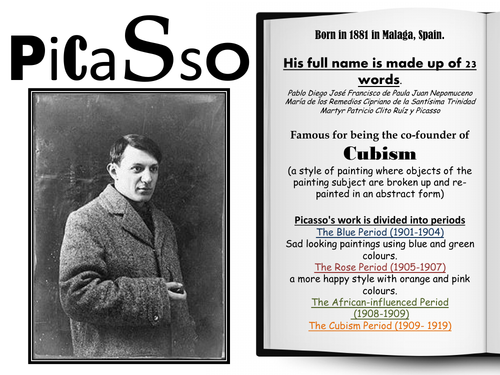 A perfect lesson to get students thinking about the style of Picasso and how to distort a portrait. Roll a dice guide also included.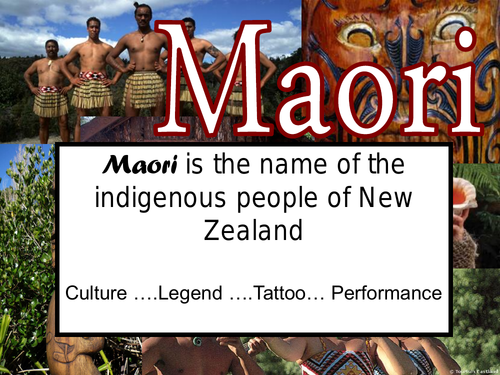 An introduction into the New Zealand Maori tribal culture and identifying key characteristics of a Ta Moko design.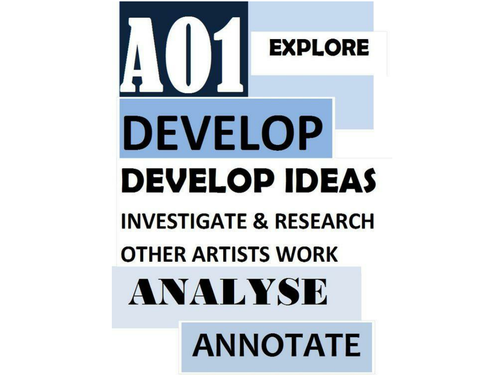 To help students gain clarity on what is expected for each assessment objective, these 4 powerpoints show student exemplars on how they have met A01, 2, 3 & 4.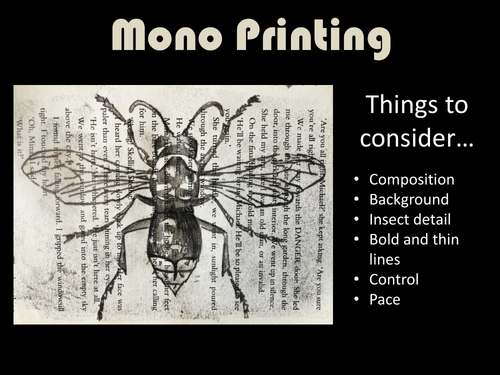 This powerpoint explains the basics of a simple mono-printing process. It demonstrates best practice and the correct method or printing - the resource also outlines differentiated images to use when working with a mixed ability group. Always use scrap paper to blot 4 times after ink rolling to ensure a pristine clean background.

A great scheme of work looking at interesting media techniques in a series of workshop based lessons.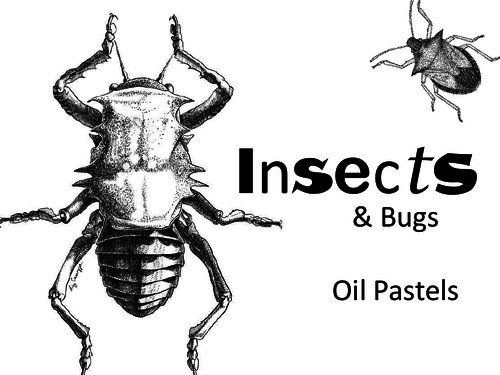 Students are taught how to draw out the enlarged butterfly wing using a simple 2x2 grid method before the application of pastels. Visual exemplars differentiate the correct technique and the blending process. This resource also comes with the butterfly wing image pre-gridded. Pastel application work best on off white paper.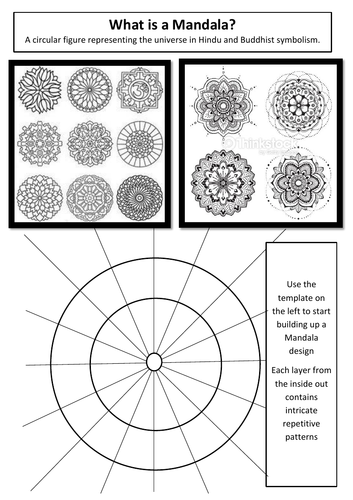 Using the template grid, students can build repetitive patterns to form an intricate Mandala design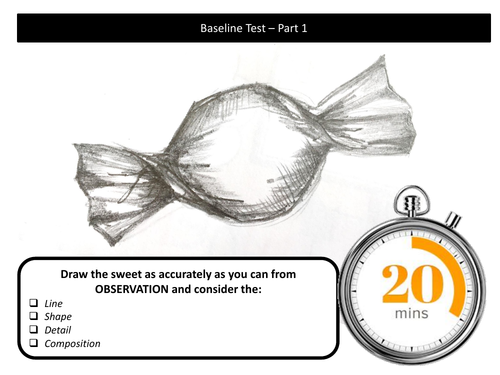 A 2 part assessment lesson to begin the Autumn Term. This Baseline assessment allows you establish your class needs through a simple drawing task and introduction to an Artist Analysis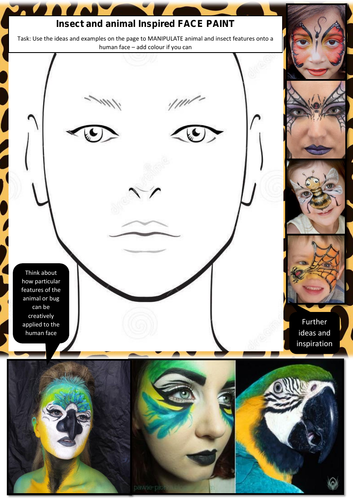 Students can use the template to explore features and characteristics of animals and how they may look when manipulated to onto a human face.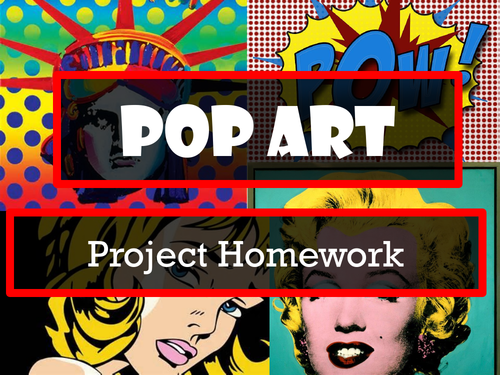 One of the most successful project homeworks I have devised. A wide range of differentiated tasks suitable for all students to engage and participate. Great outcomes every time! The powerpoint explains the project and provides endless exemplar ideas.

Students explore the distorted style of Picasso by using geometric shapes and abstract features to create a composition. Students then use oil pastel gradients to define segments of the portrait using blending techniques demonstrated on the powerpoint.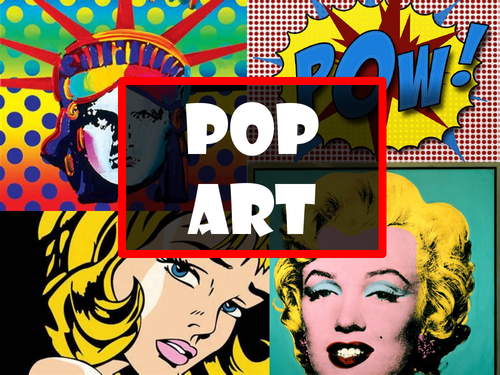 Using contemporary celebrity portraits, students use a range of tissue paper and coloured card to build a mixed media surface before working paint and pastels over the top. Celebrity templates provided - to create additional templates - copy a portrait image from google and move over to microsoft word and simply adjust the picture settings.