DepARTment1's Shop
Engaging resources to inspire students with a creative curriculum!
58Uploads
1k+Views
115Downloads
Engaging resources to inspire students with a creative curriculum!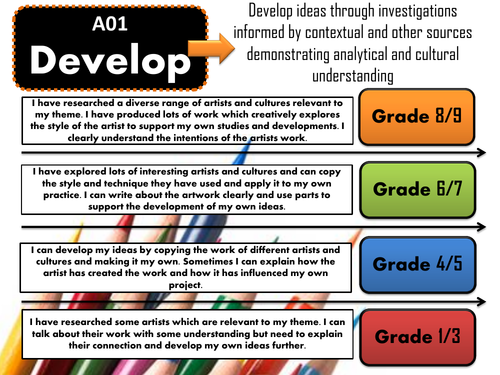 This resource provides a 9-1 grading breakdown on each of the assessment objectives. Student friendly.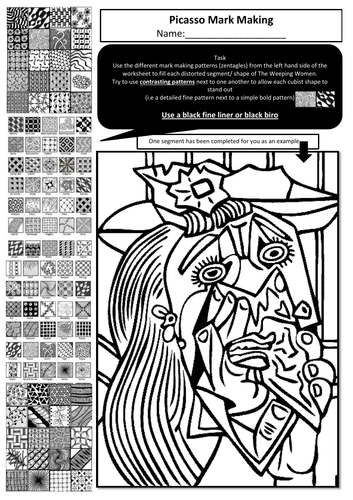 The traditional weeping woman has been manipulated and now every segment of her geometric form requires a pattern or mark making to complete the study!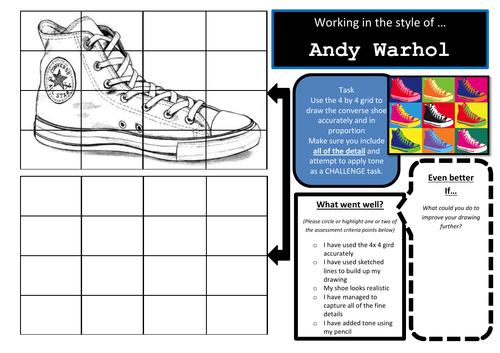 Using the grid method, students can work box by box to build up the shoe structure. A simple marking tab allows for quick and easy assessment by simply highlighting the success criteria.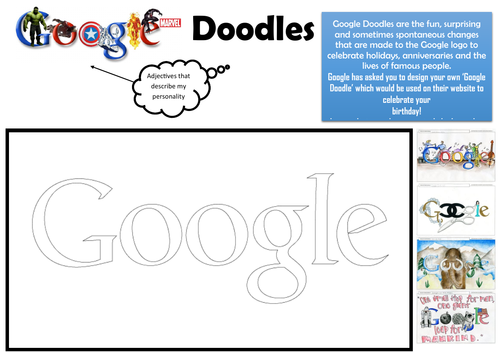 With the ever changing face of Google, students must use their imagination to manipulate the letters within the word to create a new logo.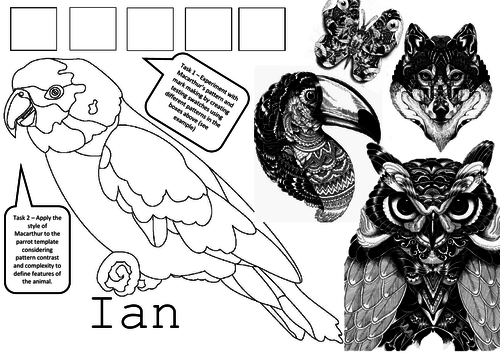 Intricate pattern and mark making build the features and details of these magnificent animals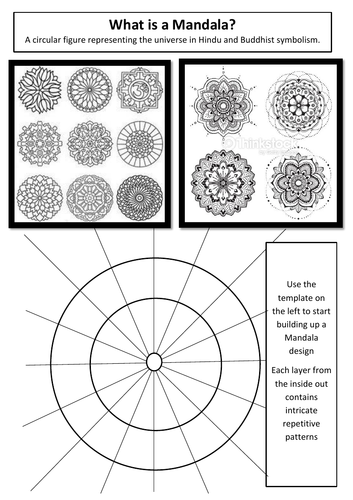 Using the template grid, students can build repetitive patterns to form an intricate Mandala design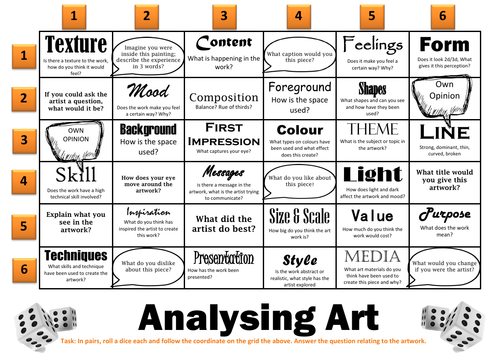 A fun and engaging way to get students to think about analysing Art. The grid is used to help promote discussion points, using dice to decide which question to talk about.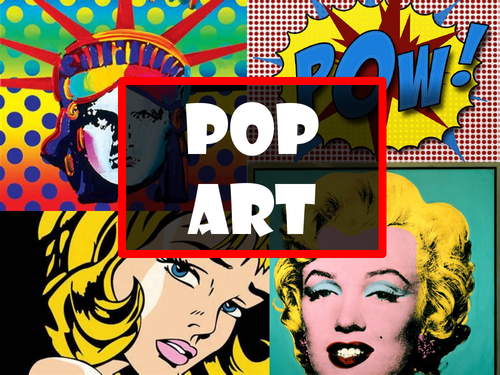 Using contemporary celebrity portraits, students use a range of tissue paper and coloured card to build a mixed media surface before working paint and pastels over the top. Celebrity templates provided - to create additional templates - copy a portrait image from google and move over to microsoft word and simply adjust the picture settings.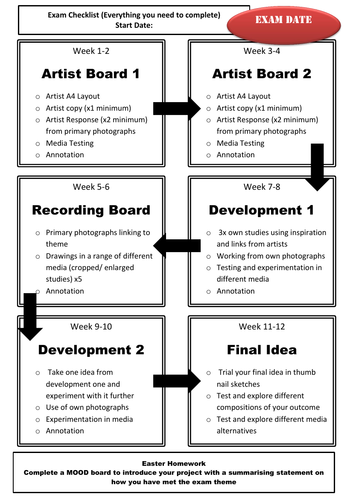 An exam checklist for GCSE Art students to ensure they have met the coursework requirements during the externally set assignment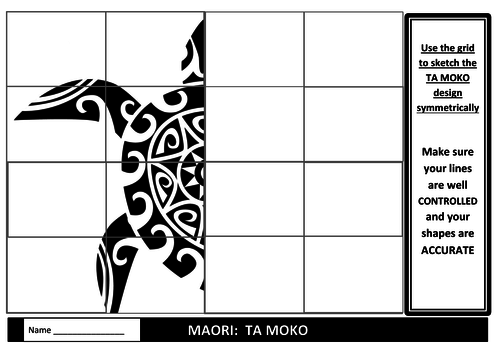 A cross curricular lesson looking at the intricate design of the Ta Moko turtle and using measurements and symmetry to complete the opposite half.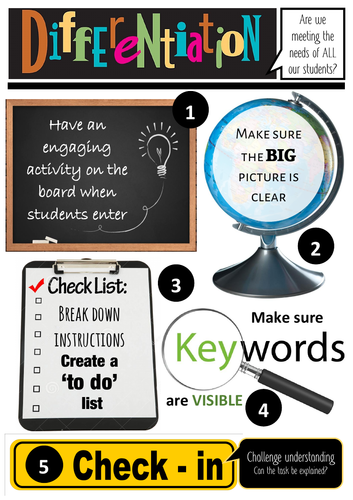 A visual resource which can be used for whole school to promote effective classroom strategies for SEND students.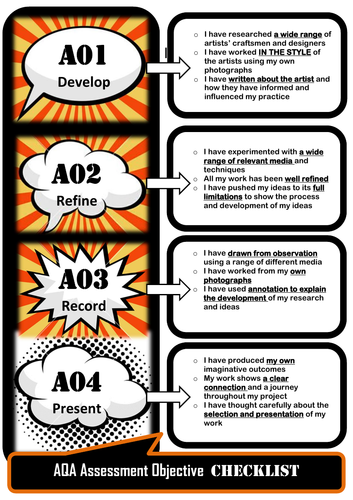 A simplified resource for students to understand what they need to do to meet the assessment criteria. Often used as a page within an assessment folder.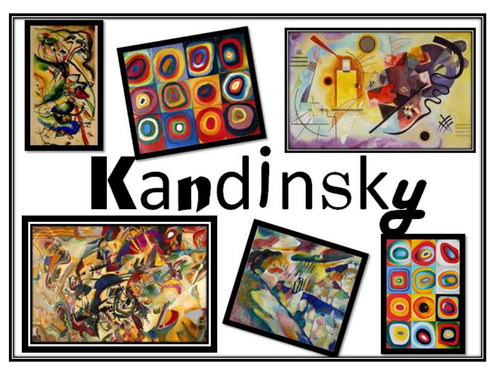 A fantastic PowerPoint to challenge students abstract perception of Art. Through this activity, students embrace the style of his work whilst being introduced to watercolour and collage.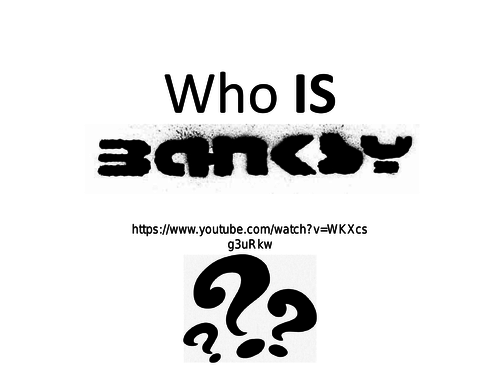 A great resource to get students thinking about the deeper meaning of Banksy's work which leads to a mono-print technique. The power point visually demonstrates the correct printing technique for a smooth teaching delivery.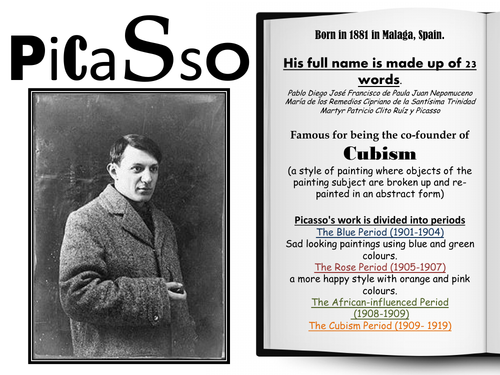 A perfect lesson to get students thinking about the style of Picasso and how to distort a portrait. Roll a dice guide also included.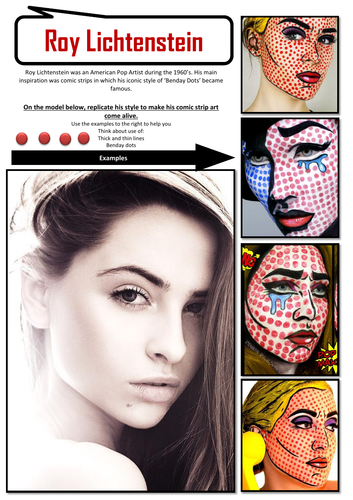 A perfect contemporary resource to get students responding to the style of Lichstenstein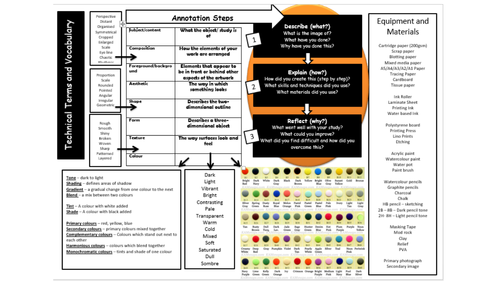 A useful resource for students on how to annotate correctly with endless exemplars of key words, terminology and starting sentences. Can be laminated together to create hand outs.

Students explore the distorted style of Picasso by using geometric shapes and abstract features to create a composition. Students then use oil pastel gradients to define segments of the portrait using blending techniques demonstrated on the powerpoint.

A bundle of resources to introduce colour theory and formal elements. Enough to fill the first half term!