Edna Allen Languages' Shop
Dynamic Visual Communicative Resources.
4Uploads
28Views
1Downloads
Dynamic Visual Communicative Resources.
The original lyrics for "Eu nao sei na verdade quem eu sou" a song by a band called "O Teatro Mágico" with English translation. This is a perfect song to exemplify some usages of the verbs "ser", "ter" and "estar". All three verbs can be translated into the English verb "to be".
Multiple Choice PowerPoint Template is an easy to use and adaptable template that will help you practice or review new terms or other content. It can easily be adapted for another subject or practice. • Simple layout allowing you work with a variety of subjects. • Includes positive and negative sound reinforcement • You can work with 15 different terms and 15 multiple choice questions/sentences • Easy way to skip between sections and return to last page viewed • Easily editable – you may add images or move content to better visualization (some knowledge of PowerPoint necessary).
Portuguese Indefinite Pronouns Explanation in English, examples and quick practice.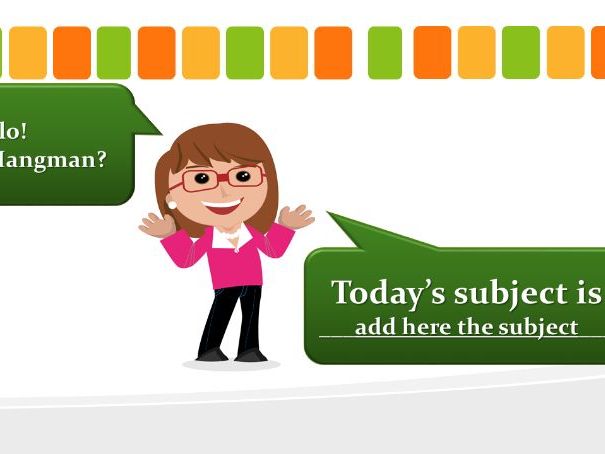 Customize the number of blank spaces and choose how many chances you wish to give the players. This hangman can be used with any subjects, with a single player or multiple players divided into two groups.