3Uploads
40Views
0Downloads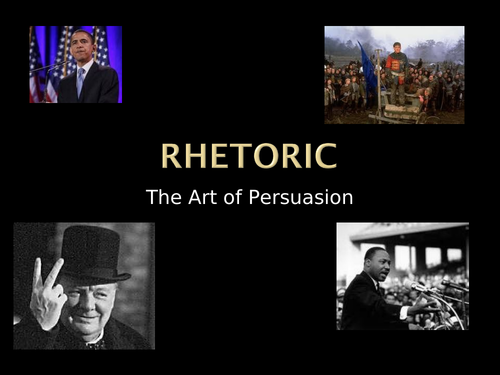 A guide on how to succeed at the writing to persuade section of the G.C.S.E. English Language Exam. There is a template to help the students structure their responses and exemplar speeches / letters. The revision pack / lesson will be useful for weaker pupils, but also includes some advanced devices to help achieve the top band too. There is also a section focusing on Orwell's Animal Farm (Major's Speech) and inviting the students to appreciate why it is so effective.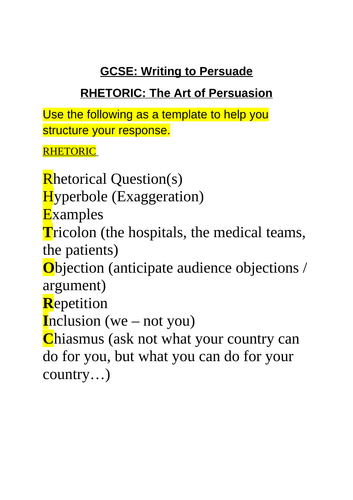 Target Audience? G.C.S.E. pupils. Exam preparation and revision. A straightforward and clear template of how to structure a response for a writing to persuade task; with examples. Useful for pupils who need a clear guide on how to build their letters / speech but equally has advanced elements that can hep to achieve the top band.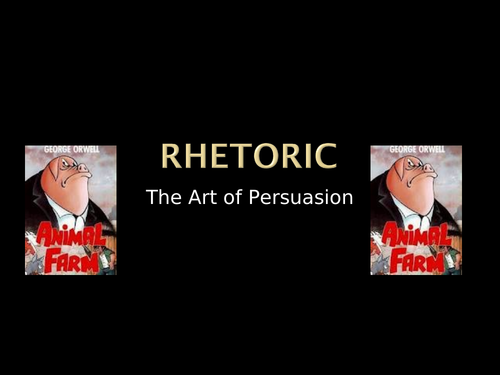 An introduction to the Art of Rhetoric with a reference to many classic texts and leaders: Henry V, Elizabeth I, Churchill, Martin Luther KIng. There is also a template for how to construct classic speech using advanced rhetorical devices, e.g. the tricolon.