39Uploads
10k+Views
21k+Downloads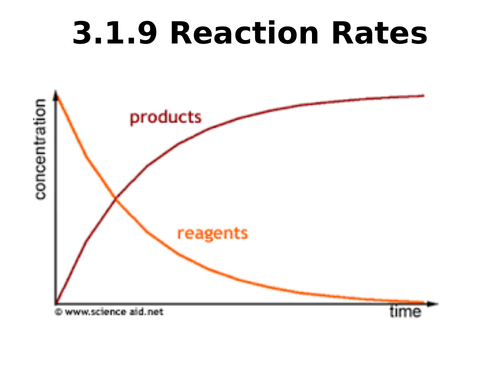 Powerpoint lessons for AQA A-Level Chemistry spec on Kinetics. Includes: Rate of CHemical Reactions The Rate expression Determining the rate equation The Arrhenius Equation Rate Determining Step
Fun and interesting activities for a science club. Plan is designed to cover most of a year for an after school or lunchtime club. Each activity has an equipment list, method and a scientific explanation for what they are doing.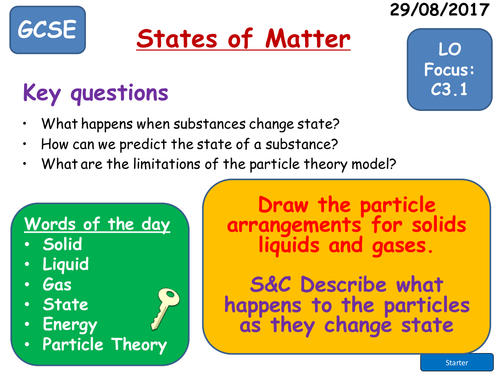 Lessons and resources for structure and bonding lessons for AQA Trilogy science syllabus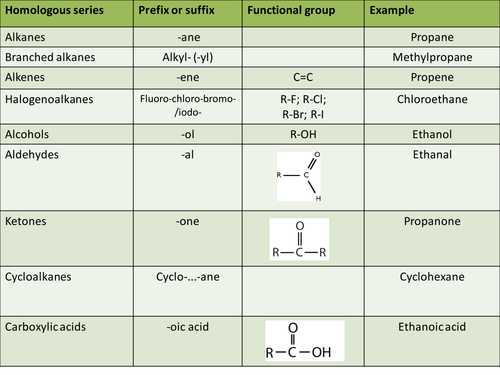 Lessons and resources for introduction to organic part of the AQA A-level Chemistry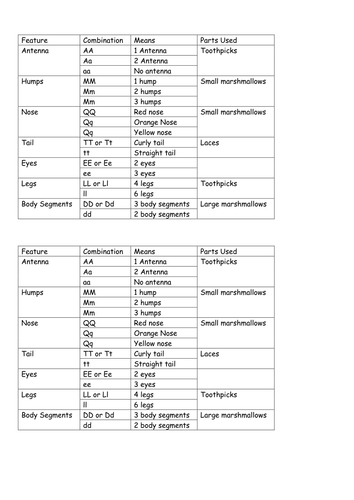 Mini project about surviving on an island after being shipwrecked. Activity to be completed each day and then a literacy task to complete a diary thinking about life on the island.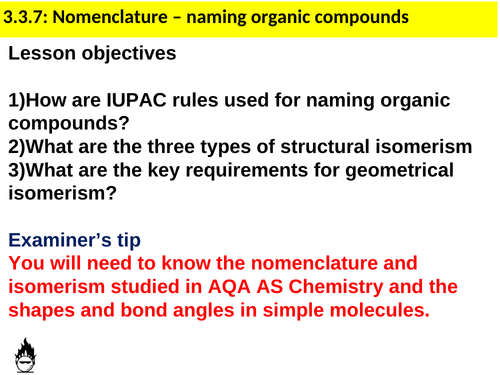 Lesson and resources for AQA A-level Chemistry organic chemistry Nomenclature and Isomerism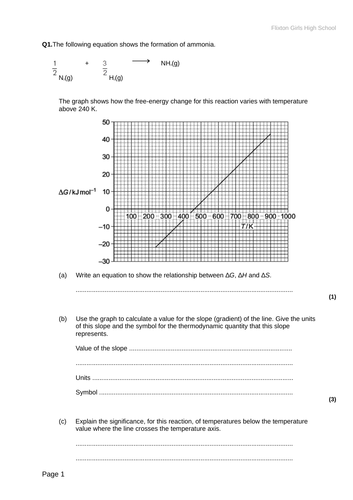 Powerpoint for AQA A-level Chemistry spec on thermodynamics. Includes Born-Haber cycles, Gibbs free energy and entropy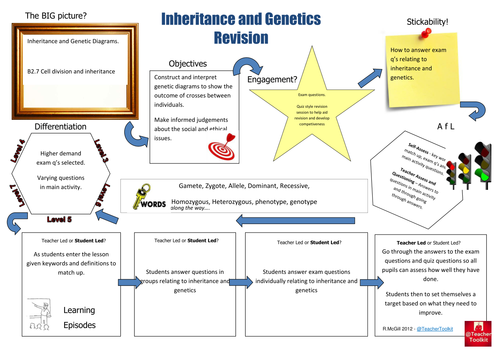 Revision lesson designed to go over aspects of inheritance and selection. Designed as a competition for students to work in groups and try to be the first to complete the challenge. There is a cheat sheet provided to help them. They cannot move on to the next challenge until they have complete the previous one.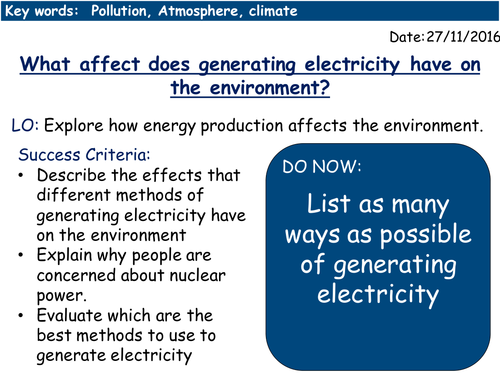 Physics lesssons based around AQA 2016 draft spec section on national and global energy resources Includes lessons on Fuel for electricity Energy from renewable Energy and the environment The national grid Energy Issues
This is a lab book I put together using information from the practical handbook and giving students space to complete results table and answer questions based on their results and I have also included where possible relevant exam style questions based around the practicals. There is also space at the end for any other practicals that could be used to show they have met CPAC criteria. There is also a tracking grid where you/they can track their progress towards meeting the CPAC and skills requiremetns of A-Level Chemistry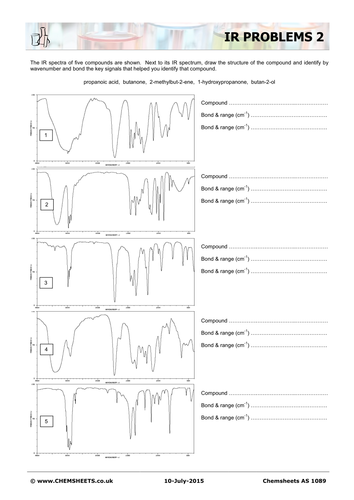 Lessons and resources for AQA A-Level Chemistry Organic Analysis
Lessons and relevant resources for the organic chemistry part of the AS/A-level year 1 AQA syllabus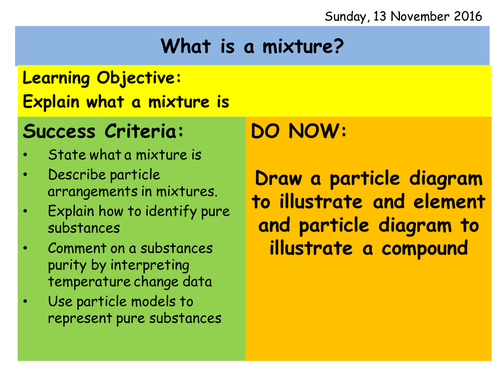 Lessons on separating mixtures. Consists of: Mixtures Diffusion Solubility Filtration Distillation Chromatography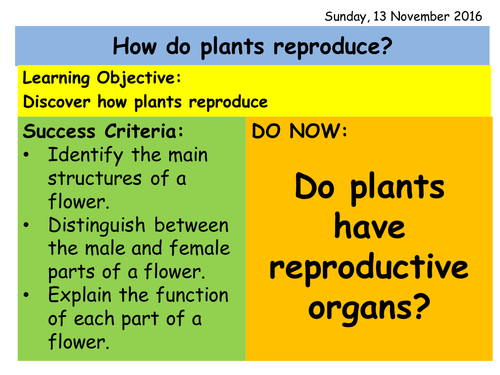 Lessons and resources for reproduction in plants. Consists of: Parts of a plant Pollination Fertilsation Seeds Investigating seed dispersal
Lessons and resources for the particles model includes lessons on: States of matter Melting and freezing - stearic acid Boiling - graph skills Other changes of state - evaporation and sublimation Gas Pressure