Eje1's Shop
I provide resources for students from KS1 right through to KS4.
29Uploads
1k+Views
30Downloads
I provide resources for students from KS1 right through to KS4.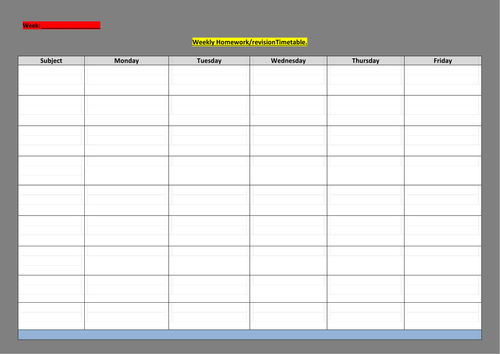 Printable revision/timetable sheet. Ideal for students who need to plan their revision, select lessons and schedules.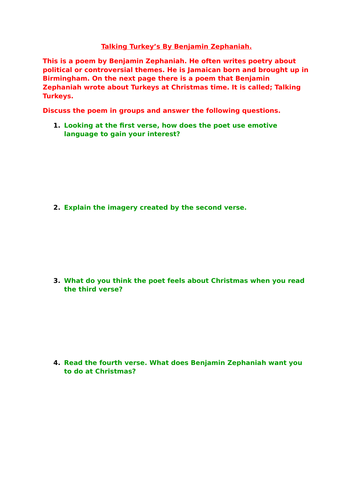 This discussion sheet and poem are about Benjamin Zephaniah's poem; Talking Turkeys. Ideal for Christmas or for poetry analysis. Good for KS3 students and for group work. Discussing ethical issues related to the meaning of Christmas and the welfare of turkeys.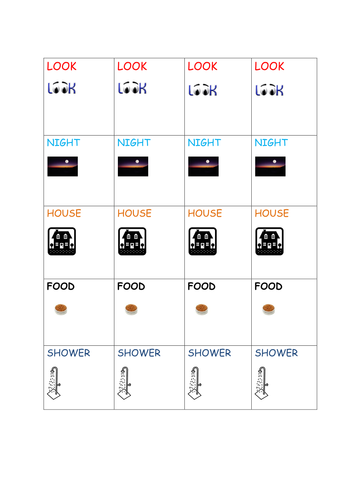 This is suitable for KS1 students who have learnt phonics. There are some blends and silent letters on these snap cards.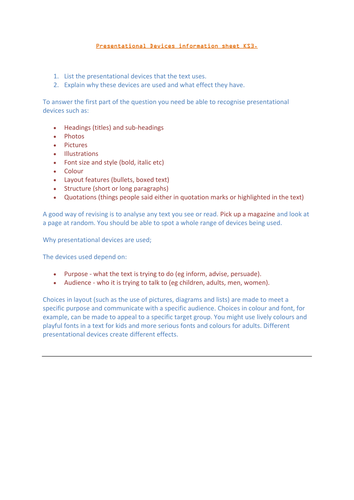 This is suitable for KS3/4 students. It gives them the opportunity to differentiate between 'types' of presentational devices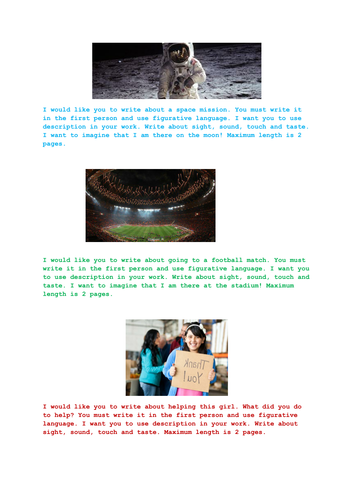 This KS2 resource is ideal for creative writing. It can be used to assess for literacy devices, grammar and punctuation. Students can create their ideas individually or in groups.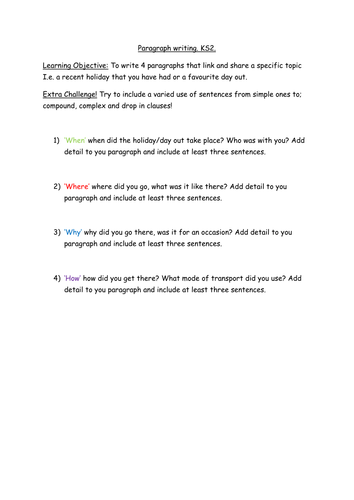 This KS2 resource shows students how to separate subjects into paragraphs. Good for general literacy and SPAG.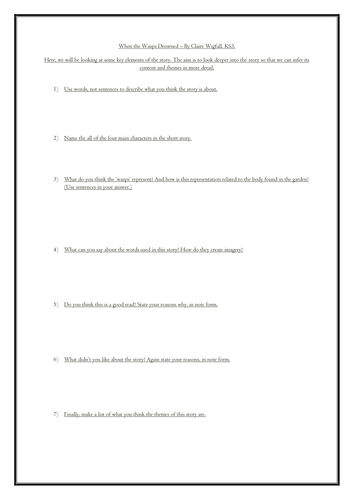 KS3 and 4 Resource. This is a comprehension based exercise which challenges the students to think critically about the content of the story.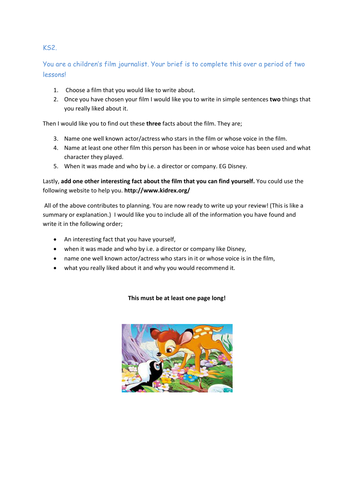 This is for KS2 students. They can have autonomy over what film they choose to write about. This exercise is good for; organising paragraphs, structure, following instructions and research skills.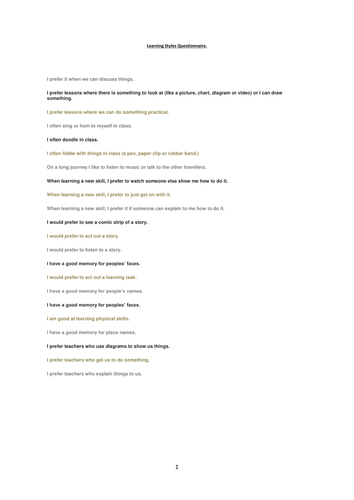 Basic question sheet about what kind of learner are you ? Good for students of all ages and helps with differentiation within the classroom setting.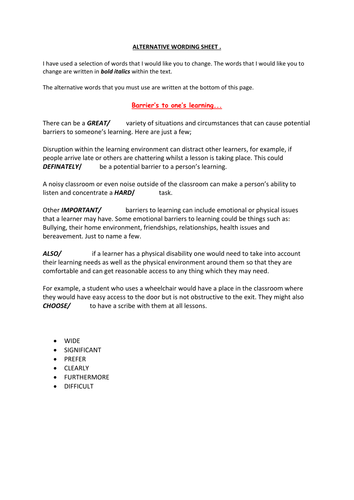 This short piece of writing looks at getting students to consider changing their vocabulary. Once they have completed this task get the students to create one of their own to give to their piers. Good for language, listening and expanding vocabulary.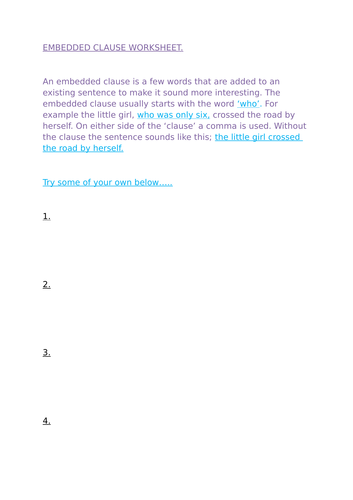 This resource is suitable for mixed ability KS2. it introduces some basic sentence structures and as well as explaining what a subordinate and embedded clause is. It also requires them to give examples of their own. This can be peer marked or teacher marked and is good for an extension task or stand alone activity.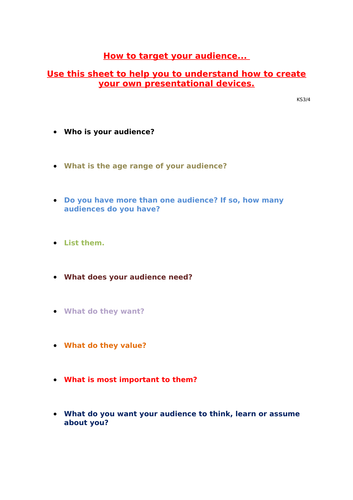 This resource encourages the students to ask questions about target audience in presentational devices. It helps students learn the objectives of how to assess and recognise these devices within multi-media contexts.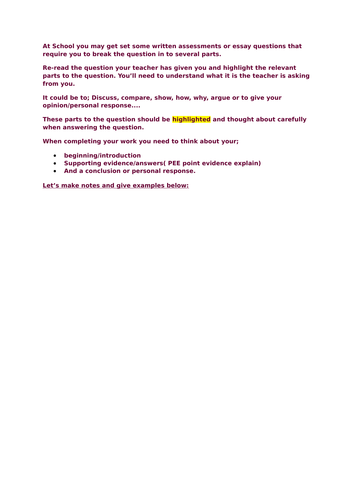 This information sheet allows students to meet their essay learning objective. It looks at what an essay question is asking. Ie; describe and compare.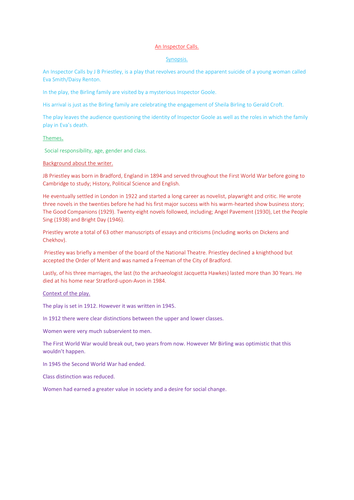 This resource is ideal for KS3/4 students who are studying the play. The resource gives background on theme, context and Inspector Goole. Children can question the role of the Inspector within the play and what role the family play in Eva's death.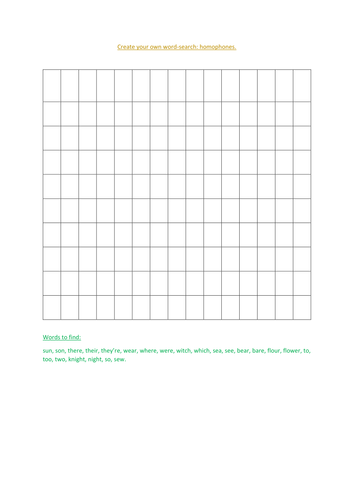 This word search uses popular homophones. Pupil or teacher can add them in to the blank word search.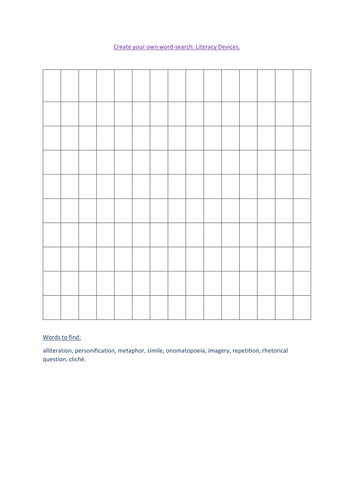 This word search has a list of popular literacy devices that either pupil or teacher can add to the word-search.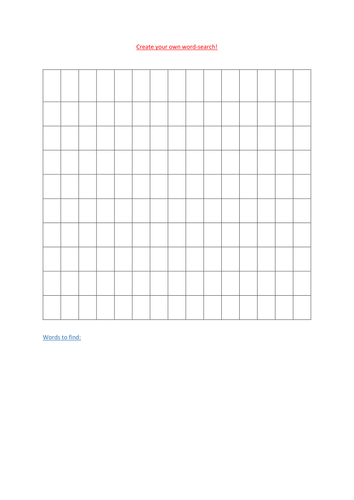 This is for the pupil or teacher to add in their own words to the word-search.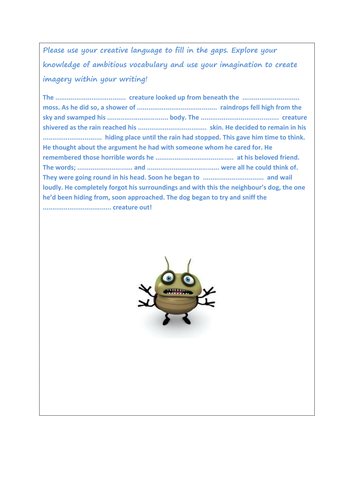 Ideal for Key Stage 2 students. Get them to think about adding 'wow' words to a text. Brainstorm words on the interactive whiteboard and get the students to apply them to the selected text.