Eje1's Shop
I provide resources for students from KS1 right through to KS4.
29Uploads
1k+Views
30Downloads
I provide resources for students from KS1 right through to KS4.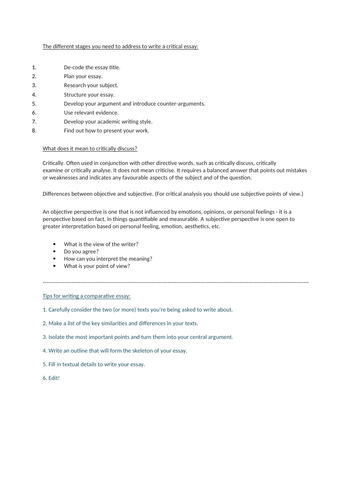 This gives the student an overall idea about what is expected when they need to write a critical essay or an essay that compares two or more texts. It gives the student a guideline of points to follow when planning and writing their essay.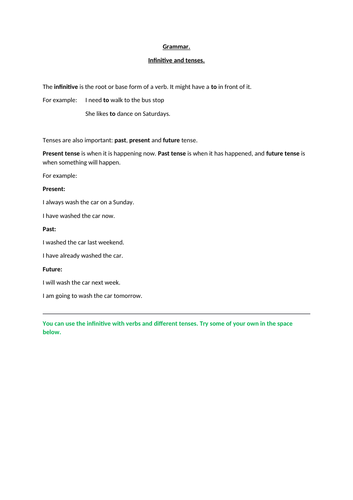 This resource is suitable for KS2 students. Its a reminder task about infinitive and tense. It can be used in the classroom, as an extension task or for homework.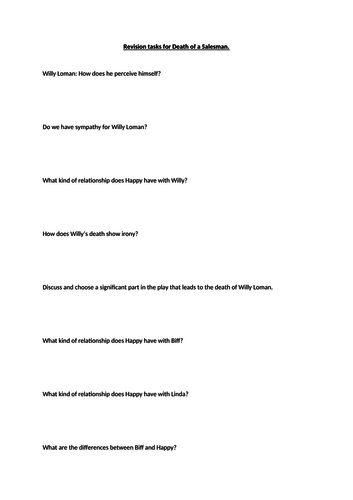 This resource is designed to help KS4-5 students with some general aspects of the play; Death of a Salesman. It can be used as a discussion activity.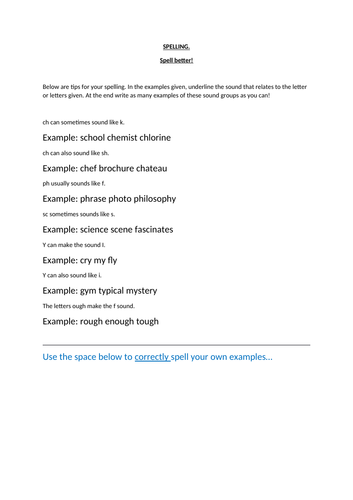 This is suitable for KS1-2 students. Some words are long that are used here but part of the learning can be to find out the meaning if some students' don't know the words. The worksheet looks at some basic sounds such as 'ch' as well as longer ones such as 'ough'.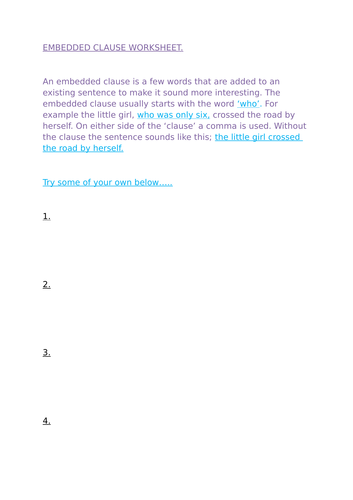 This resource is suitable for mixed ability KS2. it introduces some basic sentence structures and as well as explaining what a subordinate and embedded clause is. It also requires them to give examples of their own. This can be peer marked or teacher marked and is good for an extension task or stand alone activity.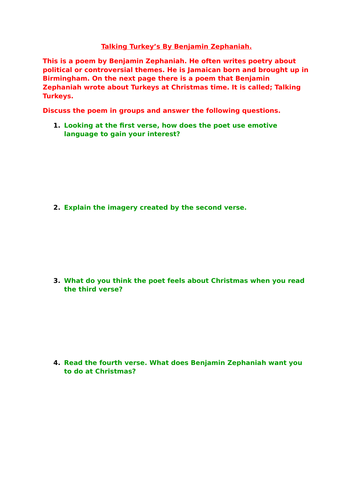 This discussion sheet and poem are about Benjamin Zephaniah's poem; Talking Turkeys. Ideal for Christmas or for poetry analysis. Good for KS3 students and for group work. Discussing ethical issues related to the meaning of Christmas and the welfare of turkeys.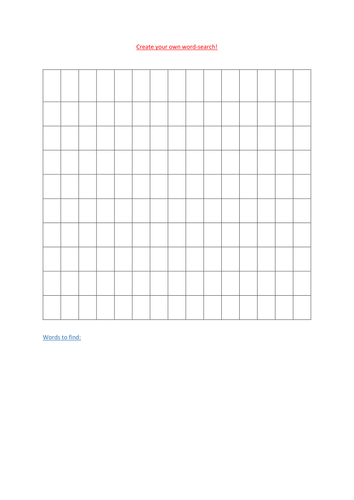 This is for the pupil or teacher to add in their own words to the word-search.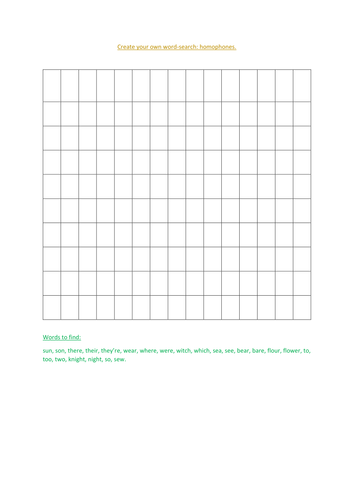 This word search uses popular homophones. Pupil or teacher can add them in to the blank word search.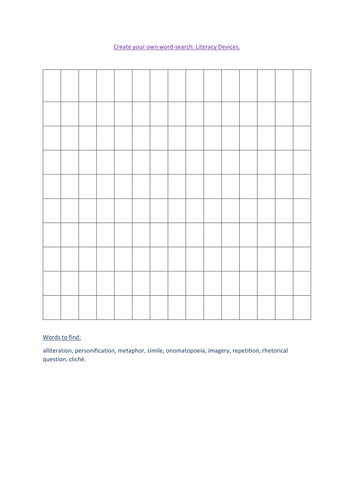 This word search has a list of popular literacy devices that either pupil or teacher can add to the word-search.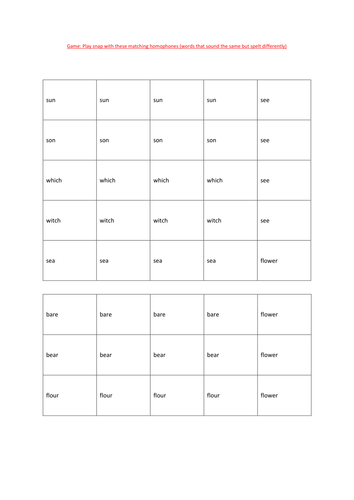 These homophone snap cards can be cut and laminated to create the popular 'snap' game.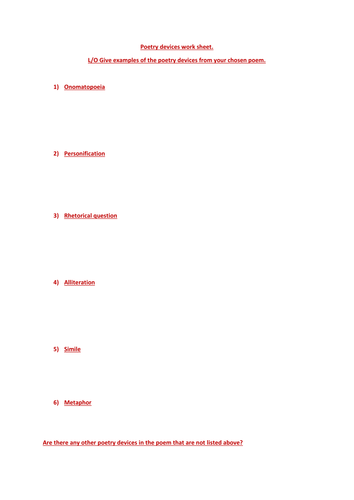 Use this worksheet to ask your students about any poem that you are studying. It has a list of common devices that will be relevant to any poetry.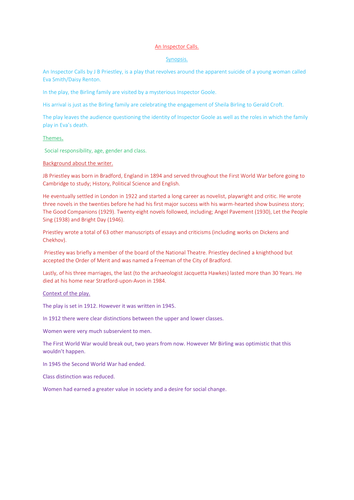 This resource is ideal for KS3/4 students who are studying the play. The resource gives background on theme, context and Inspector Goole. Children can question the role of the Inspector within the play and what role the family play in Eva's death.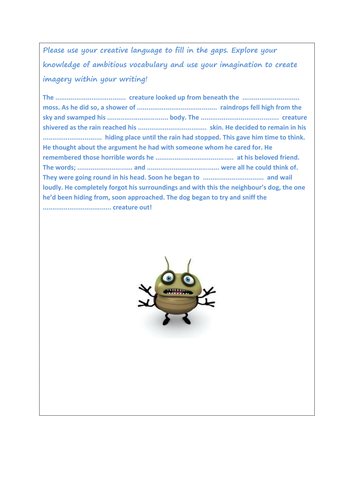 Ideal for Key Stage 2 students. Get them to think about adding 'wow' words to a text. Brainstorm words on the interactive whiteboard and get the students to apply them to the selected text.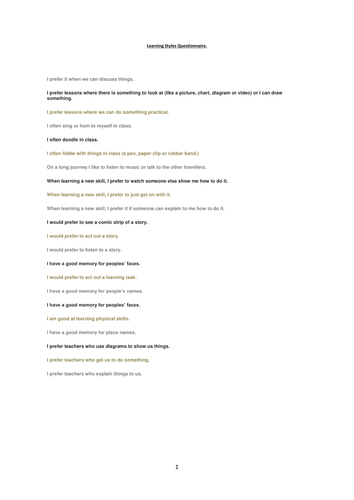 Basic question sheet about what kind of learner are you ? Good for students of all ages and helps with differentiation within the classroom setting.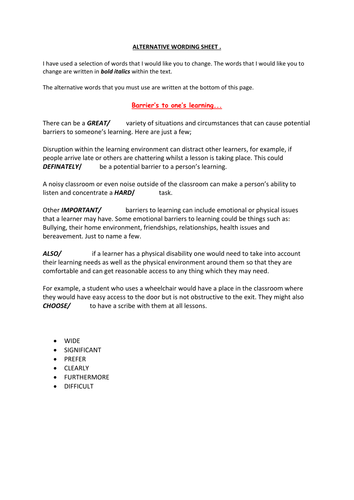 This short piece of writing looks at getting students to consider changing their vocabulary. Once they have completed this task get the students to create one of their own to give to their piers. Good for language, listening and expanding vocabulary.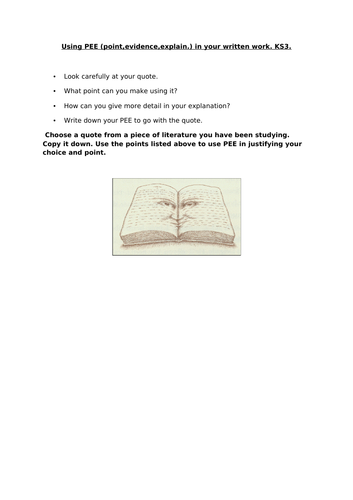 This learning resource encourages students to demonstrate their knowledge of PEE by using their own examples from the text they are currently studying.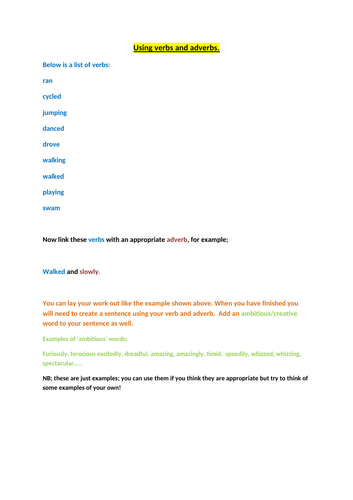 KS2 learning resource for literacy. Building sentences worksheet. Ideal for extension tasks and assessing competence in being able to use verbs and adverbs.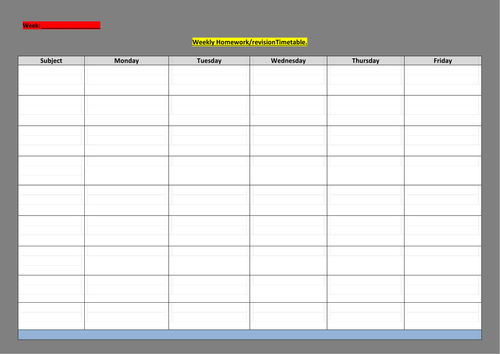 Printable revision/timetable sheet. Ideal for students who need to plan their revision, select lessons and schedules.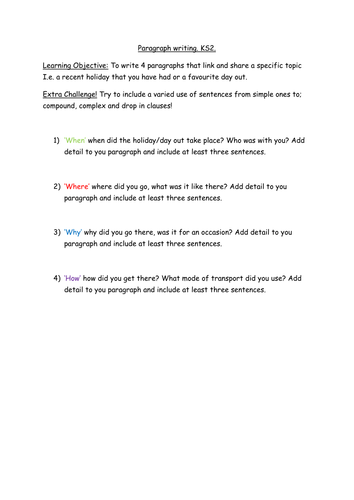 This KS2 resource shows students how to separate subjects into paragraphs. Good for general literacy and SPAG.