9Uploads
666Views
67Downloads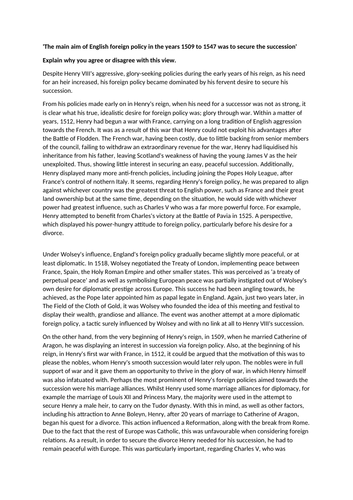 An example of a band 5 essay - question: 'The main aim of English foreign policy in the years 1509 to 1547 was to secure the succession' Explain why you agree or disagree with this view.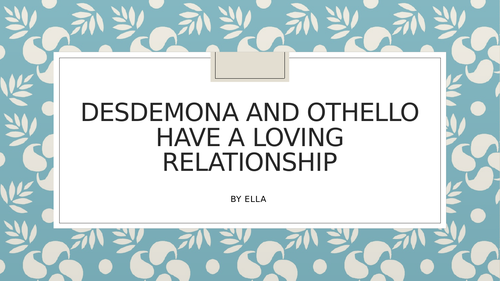 An investigation, using quotes and analysis into whether Othello and Desdemona have a loving relationship or not. Provides preparation for answering any questions on their relationship and acts as an essay plan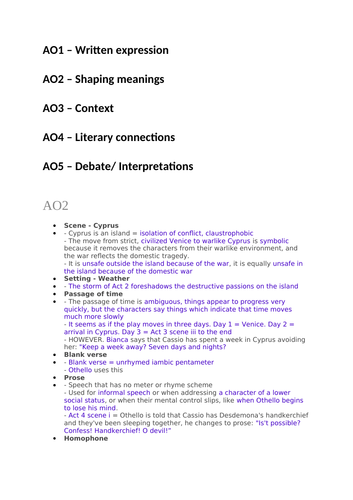 Full lists of Assessment objective content, list of essay questions, complete with quotes and critical interpretations (11 pages).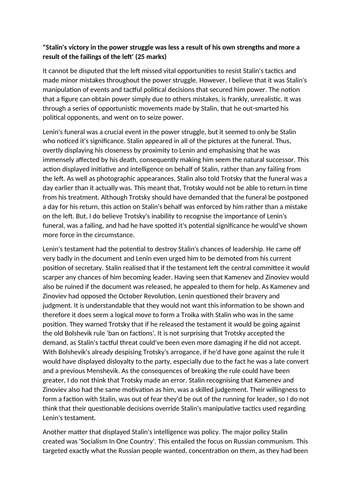 Band 5 essay response, answering the question: "Stalin's victory in the power struggle was less a result of his own strengths and more a result of the failings of the left' (25 marks)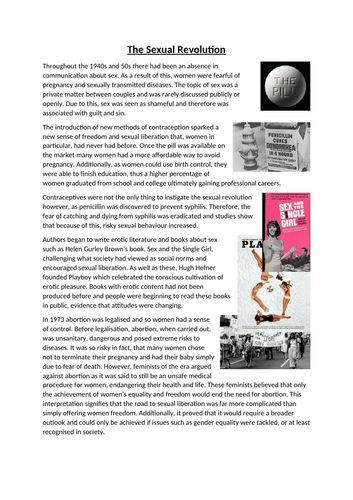 A comprehensive account, exploring the roots, causes, movements and details of the sexual revolution.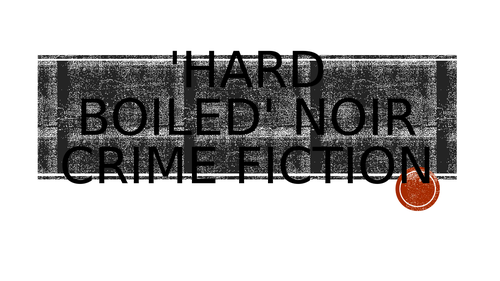 An overview of the sub-genre, complete with definitions, examples and quotes. Good for study of crime elements for the lens of crime in a level study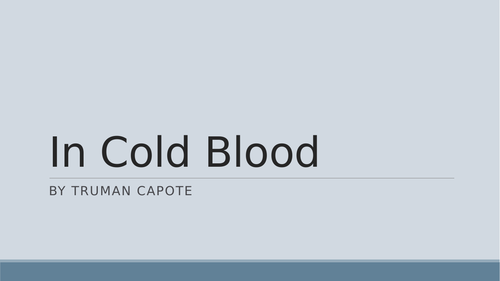 Details of the novel, for anyone studying the book, who the crime genre in general. Examples of content: context themes villains victims setting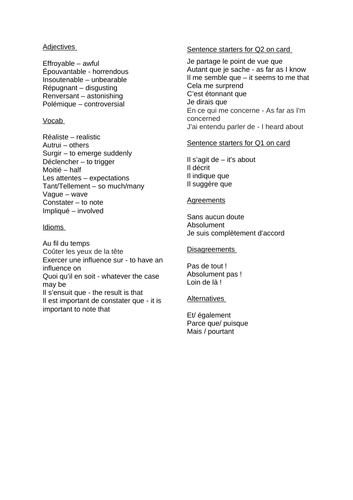 Summary of excellent vocab for French speakings (translated). Among others, includes sections of idioms to boost grades, sentence starters for fluency, agreements and disagreement.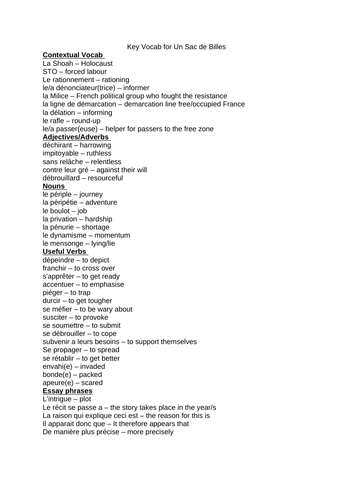 Key vocab for the novel, translated and separated into catagories , e.g. useful verbs and contextual vocab