37Uploads
219Views
37Downloads
A Viking themed science experiment that investigates water resistance. You need a tray of water, different shaped paper boats, a stop watch, and a hand held fan or something to push the boat along.
Analysing an existing piece of art work - The Great Wave with questions and LO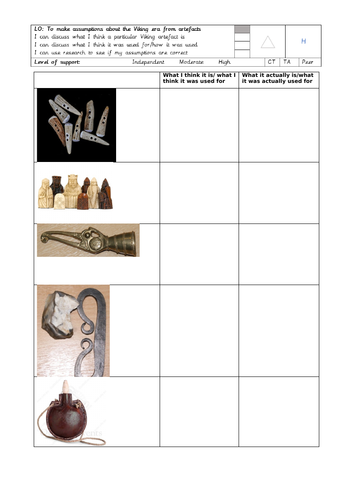 A worksheet looking at Viking artifacts and getting chn to think about what they could be, what they tell us about that time, then using research to find out what they were actually used for. (I have more thematic worksheets on Vikings)
A Viking themed investigation for friction Use sand trays and drag weights across and come up with ways to reduce the friction (wetting the sand, using lolly sticks e.c.t)
A lonely planet style guide to write a guide to Antarctica, focusing on physical and human geography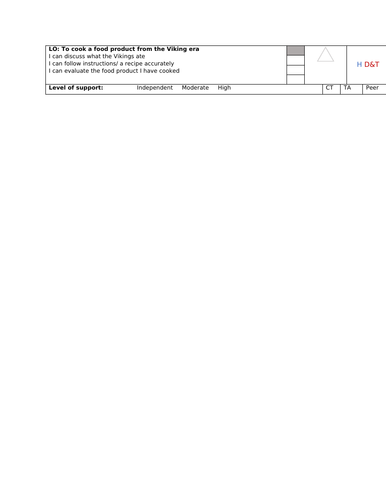 An activity/ worksheet to design a viking meal and a recipe for making Viking bread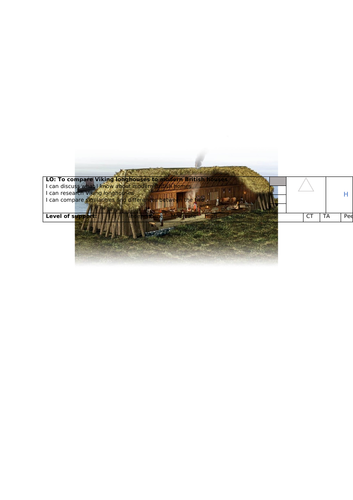 A worksheet for comparing Viking longhouses to modern houses
A Viking settlement themed worksheets looking at land use and physical geography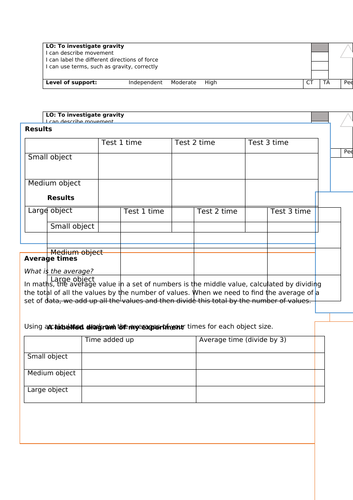 Viking themed gravity worksheets Experiment includes recording how long it takes different sized objects to reach the ground. LO, tables and line graph templates for plotting Mexican temperatures on a graph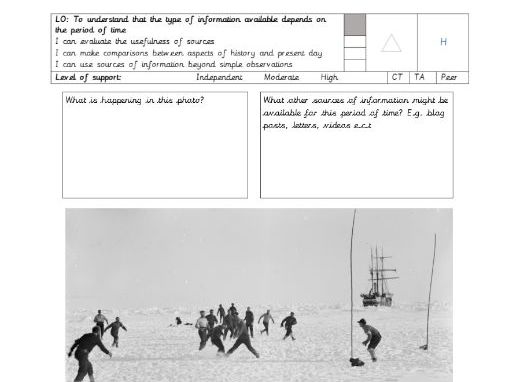 A historical inquiry based on a photo of Shackleton and his men playing football on the ice on their expedition. Historical questions aimed at year 5/6 +LO
A template for a lonely planet guide to Tulum ruins Cross-curricular display work
Two activities for Mayan poc-ta-pok One is a poster advertising a game The other is a news paper article template to write about an incident that happened during the game
Mayan themed maths - missing number problems using the mayan number system
A bundle of Mayan themed activities aimed at KS2 focusing on Geography, History with some maths and English activities
A worksheet designed for display. Includes map and key and space for chn to add facts about that biome around it Options for different biomes