GCSE and A-Level Revision Resources
GCSE and A-Level Revision Resources
36Uploads
1k+Views
46Downloads
GCSE and A-Level Revision Resources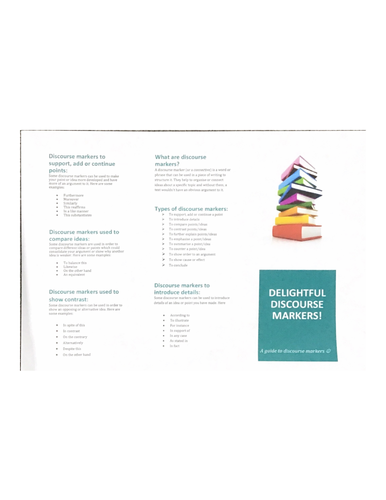 Discourse marker guide Has lists of discourse markers separated into categories and can be folded into a leaflet when printed Scanned document as unable to attach the file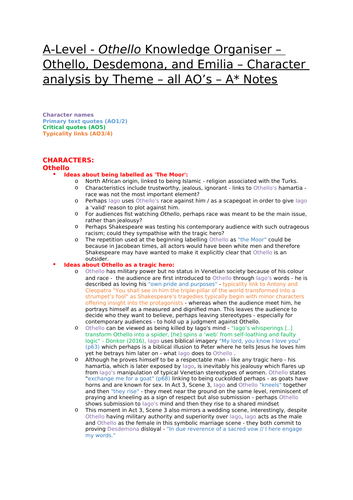 A-Level - Othello Knowledge Organiser – Othello, Desdemona, and Emilia – Character analysis by Theme – all AO's – A* Notes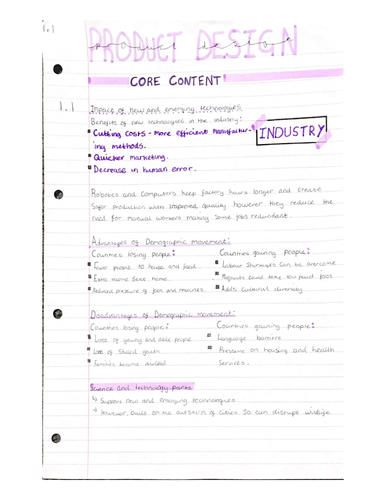 Edexcel gcse product design core content notes (incomplete) never got round to finishing them as my gcses were cancelled but they're a good starting point and have the first part of the textbook summarised hopefully they can come in handy for someone 15 pages worth of notes.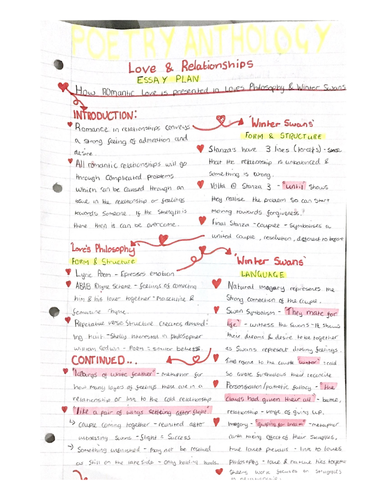 Love and relationships - How romantic love is presented in love philosophy and winter swans. includes quotes and key points which can be remembered and developed in the exam. Two sides.
GCSE English Literature key quotes for scrooge. Short analysis to remember which can be developed into points in the exam. Scanned document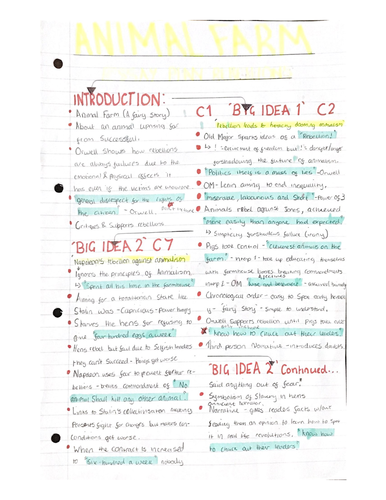 Animal Farm essay plan on rebellions. Has paragraph points including quotes to use. Brief points to remember so that you can develop them in the exam.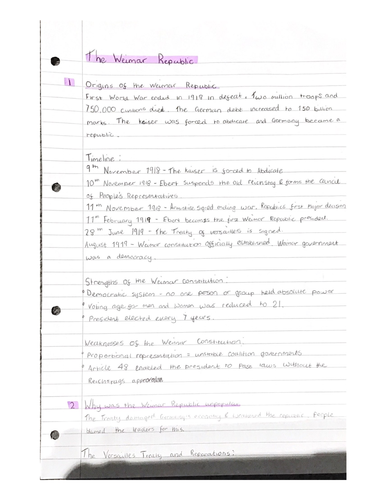 Edexcel gcse history Weimar and Nazi germany notes 15 pages of notes I found these super helpful and are a summary from a textbook with information which is easy to remember includes facts, dates and event timelines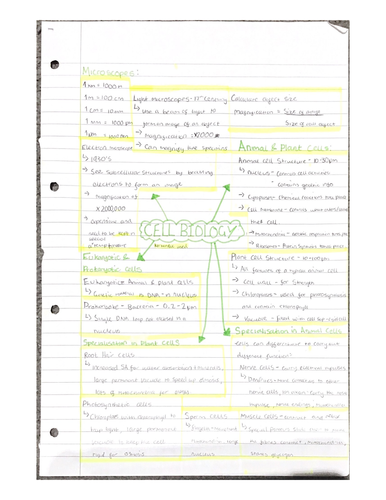 AQA gcse combined science biology- paper 1 and 2 summary notes 15 pages of summarised notes scanned notes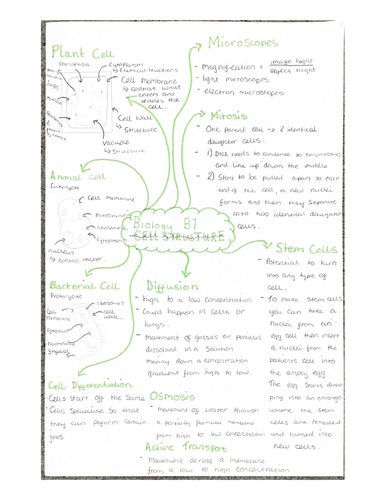 Aqa gcse combined science biology- paper 1 mind maps 4 mind maps scanned notes super easy information to learn as it is condensed into small pieces of info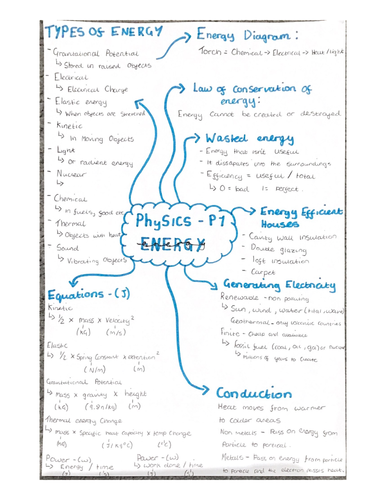 AQA gcse combined science Physics- paper 1 mindmaps scanned notes 4 mindmaps with condensed information which is easy to remember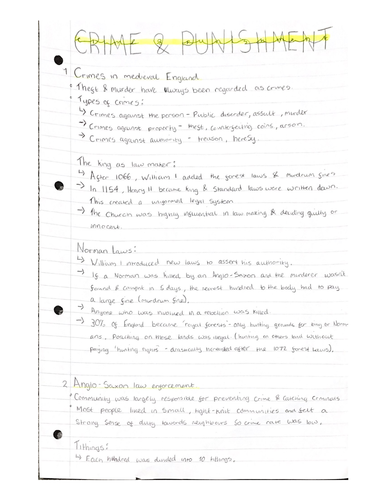 Edexcel History Crime and Punishment Notes- Complete includes the entire paper in 20 pages of notes including key events, dates and facts I found this so helpful and I am hoping it can be useful to others too. All information has been summarised from a textbook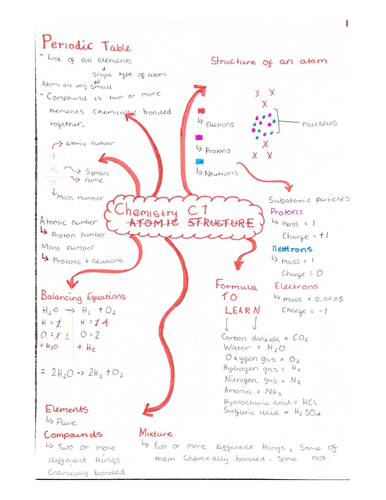 Aqa combined science Chemistry Paper 1 Notes/ mindmaps 8 pages of the content in paper 1 summarised into easy to learn information Scanned Document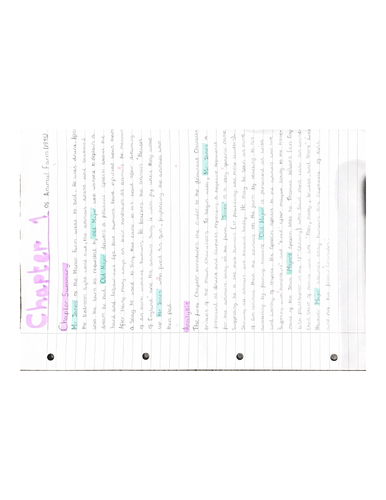 Animal farm revision resource for all exam boards (I made this for AQA but would benefit all exam boards) This is only for chapters 1, 2,3,4,5,6 and 7 as i lost the final 3 but you can easily make them by following the same layout as I have. 26 pages worth of work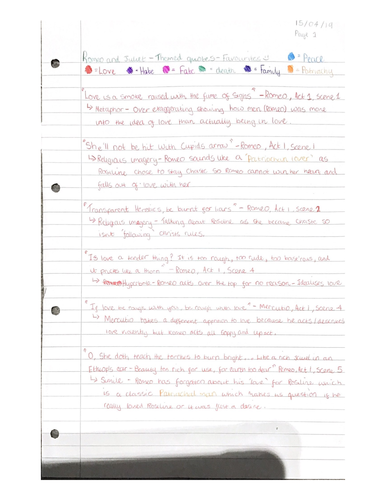 Romeo and Juliet key quotes resource, 4 pages of A4 used for aqa gcse english literature gut can be used for any exam board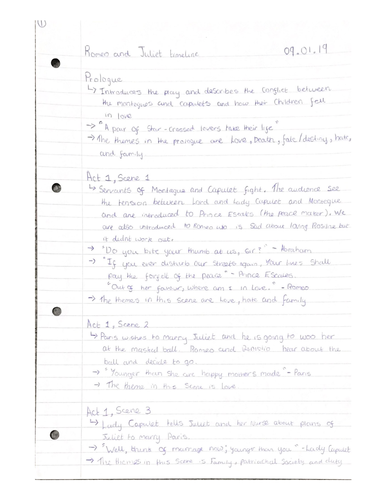 Romeo and Juliet timeline fully summarised and simple Great revision resource 8 pages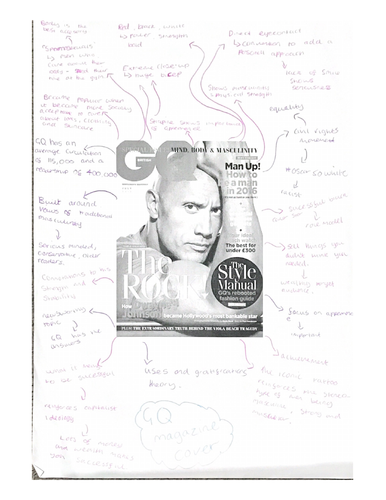 GCSE Eduqas Media Studies Set Text analysis mind maps includes all 8 set texts, image in the middle with key analysis around to learn for the exam 8 set texts- this girl can, pride magazine, the guardian, the sun, GQ, quality street, the man with the golden gun and spectre I am aware that these are not the best quality, it was the best i could scan but hopefully they are still readable and can be used as a study aid.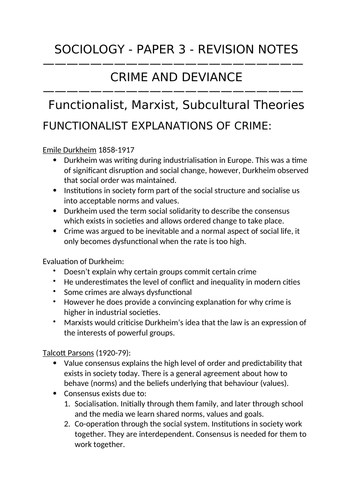 AQA A -Level Sociology - Crime and Deviance Theory Revision Notes - A grade - for Paper 3
REGENERATION – PAT BARKER – CHAPTER SUMMARIES, ANALYSIS, AND KEY QUOTES Used for AQA A-Level English Literature - A* grade
AQA - A-LEVEL - English Literature - Scars Upon My Heart - Key Themes With Poems and Analysis - each theme has 3 poems which fit well and analysis for top grades - A* notes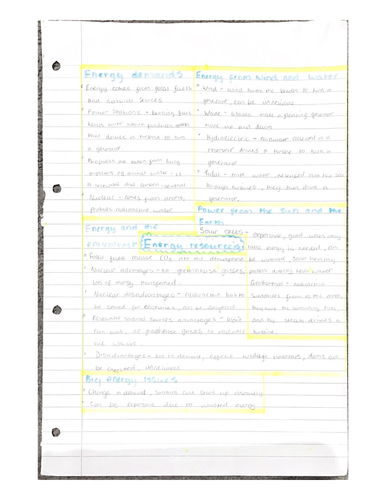 Aqa Gcse combined science physics- summarised notes for paper 1 and some of paper 2 Didn't get round to finishing as gcses were cancelled but there isn't much more info. 9 pages Scanned notes