Post-Primary Teacher 🍎
Post-primary teacher🍎☘️ 🔸Geography, Social Studies, C.S.P.E & Special Educational Needs 🔹Substitute teacher = "Jack of all trades"
28Uploads
4k+Views
766Downloads
Post-primary teacher🍎☘️ 🔸Geography, Social Studies, C.S.P.E & Special Educational Needs 🔹Substitute teacher = "Jack of all trades"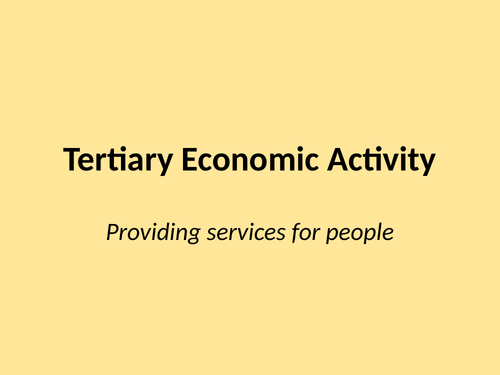 Whole lesson covering all of Tertiary economic activity, case studies inc. Lots of visual images to discuss.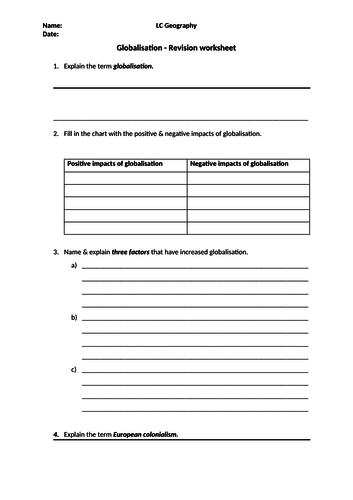 Revision worksheet for LC Geography. Can be used for simple revisions, classroom activity, study or even a test.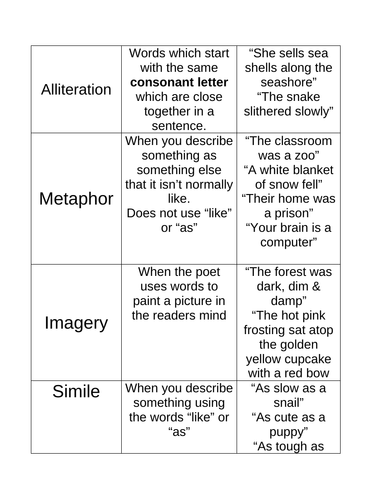 This is an interactive card sorting activity. Cut all the tiles up and mix them us. Students then have to match the term, an example the meaning of the poetic term.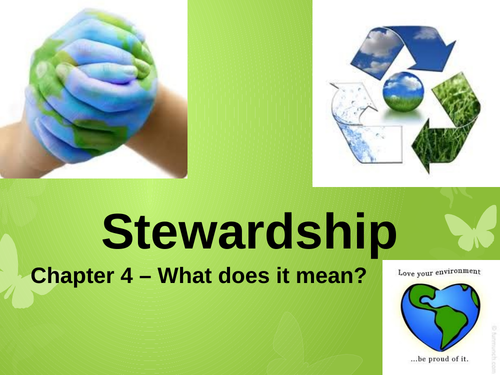 Lesson powerpoint on the topic of stewardship. includes written interactive activity at the end.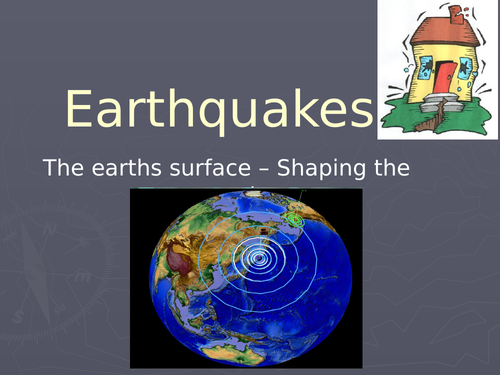 Powerpoint presentation - an introduction to earthquakes. Very visual, lots of diagrams, pictures & examples.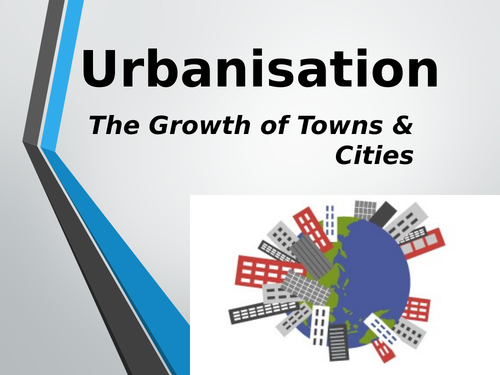 Full unit on urbanization inc. sample answers at the end. Interactive lesson with lots of whole class questions built in.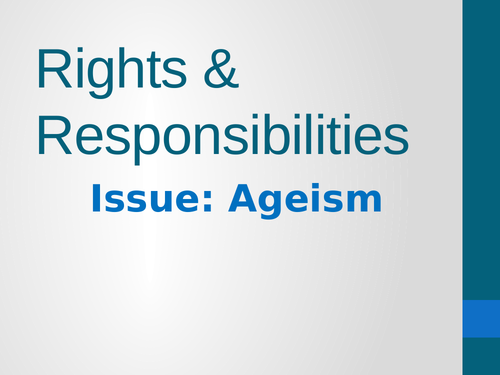 Whole lesson/Powerpoint on the topic of agism for social studies or C.S.P.E (Ireland)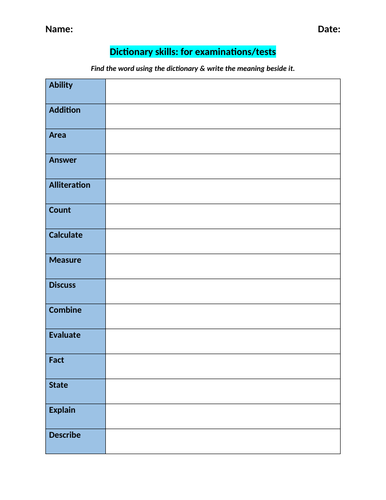 List of the most common terms/vocabulary students will find on tests/examinations. Import that they know what the examiner is looking fr in their answer. They are required to use a dictionary to look up the meaning of each term & write it beside the word.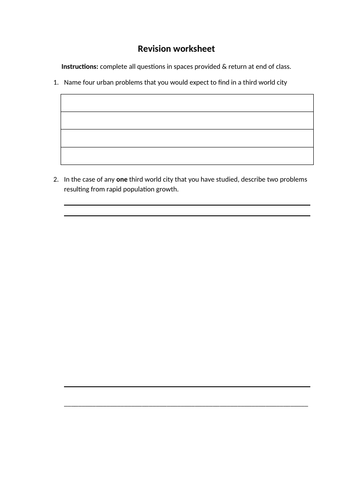 Short revision worksheet on the problems associated with urban growth. Question on case study inc.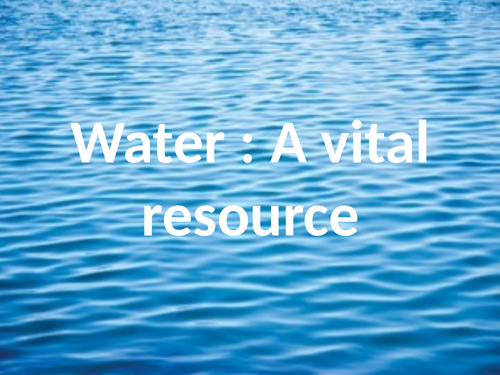 Whole powerpoint lesson on water as a renewable natural resource. INC. review questions at the end. very visual presentation with many images, graphs & pictures for visual learners. key words highlighted.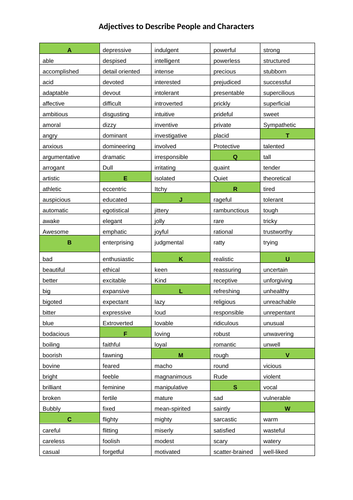 Handy list of adjectives that pupils can use as a writing aid. They can add to this resource as they develop at this skill.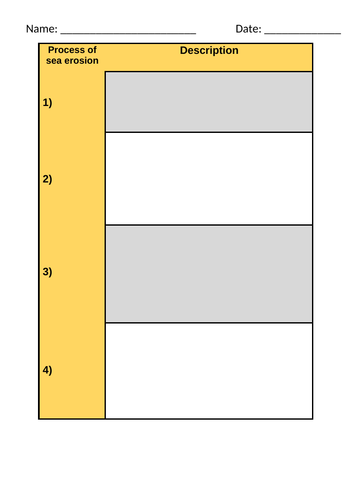 simple yet effective worksheet to assess students knowledge around the processes of coastal erosion (Hydraulic action, attrition, abrasion, solution).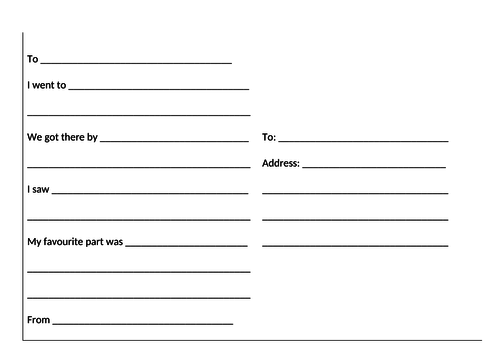 Differnetiated writing frames in the form of a postcard. Can be adapted to suit any situation/event/occasion.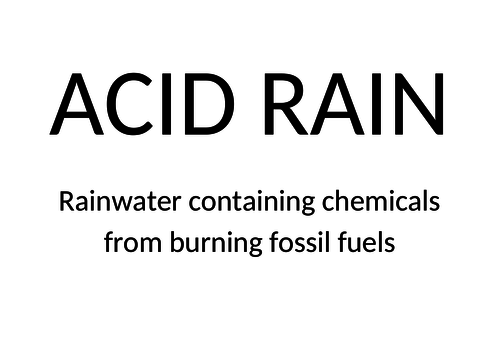 List of key words that can be used as a revision resource or as a visual display in the classroom.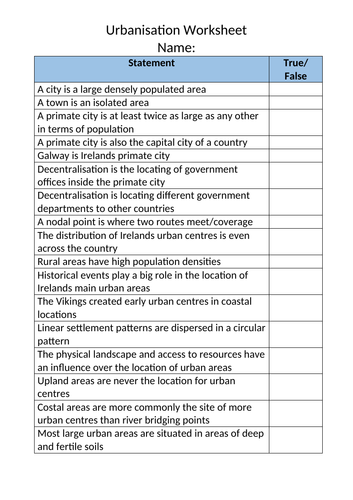 Worksheet containing statements relating to settlement patterns, past & present.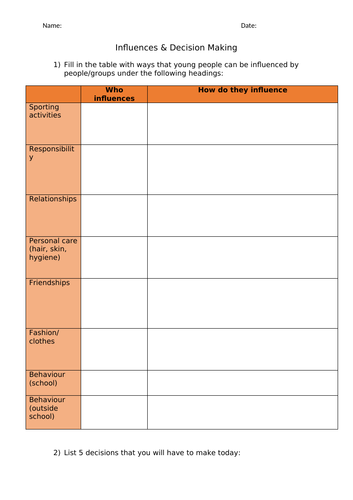 Worksheet activity surrounding decision making, short-medium-long term decisions, who influences the decisions that we make?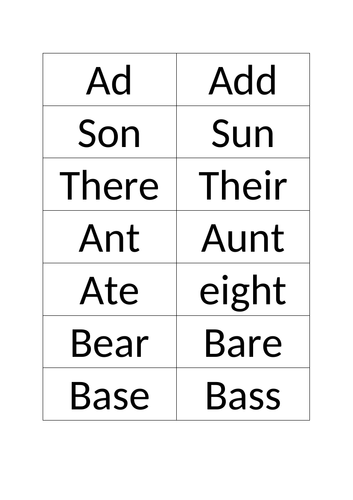 Extensive List of homophones. Print out & cut up the individual words, pupils then sort them into pairs Extension activity = to verbally give a sentence using both homophones.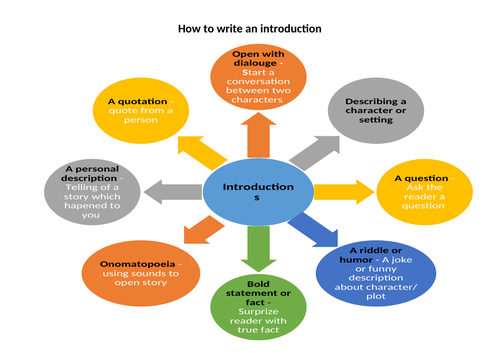 Useful mindmap about how to write a good introduction for most types of writing.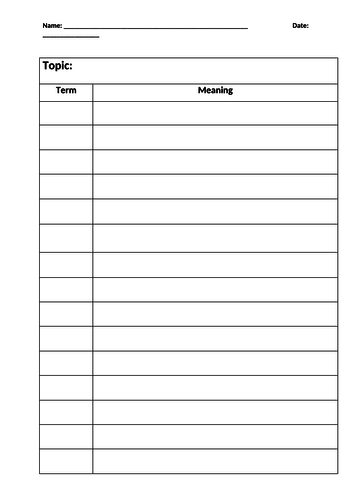 Helpful for students to keep track of the key terms & their meaning for each chapter or topic.