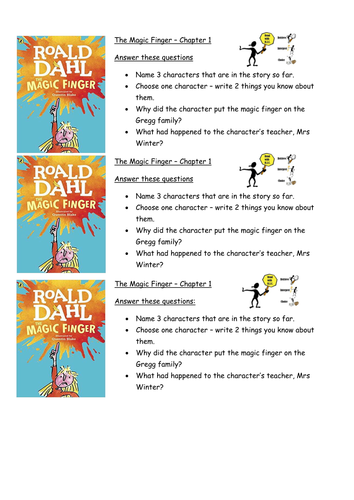 This pack includes differentiated RIC style questions in response to the first part of the story 'The Magic Finger' by Roald Dahl. It also includes a pre-read sheet for children to record what they have learnt and any questions they have about the story and any words they aren't familar with. This is great preparation for then looking at the questions with the group. It then includes a follow up activity.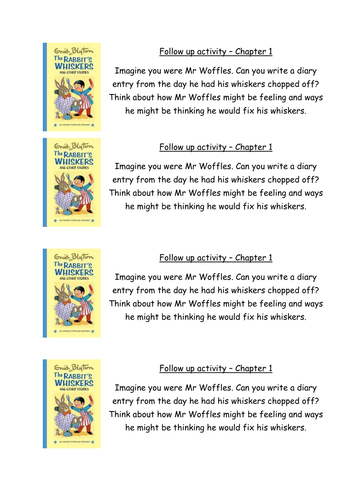 These resources cover 2 weeks of guided reading resources. It includes differentiated texts for part 1 and 2 of the story 'The Rabbit's Whiskers'. It also included a pre read activity, follow up and questions in the style RIC based on the texts. The questions include retrieval and inference questions. I used this text with Year 3, but could be suitable for Year 2 or 4.
This resource contains 26 bingo cards covering the 2, 3, 4, 5 and 10 times tables. Can be edited to add more. Each of the 26 cards contains a unique number sentence, therefore a class of 26 children or more could play using these cards.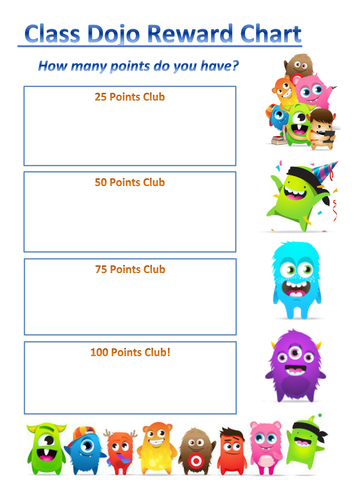 This reward chart can be used as a behaviour management strategy for those using class dojo. Displays which stage children are at.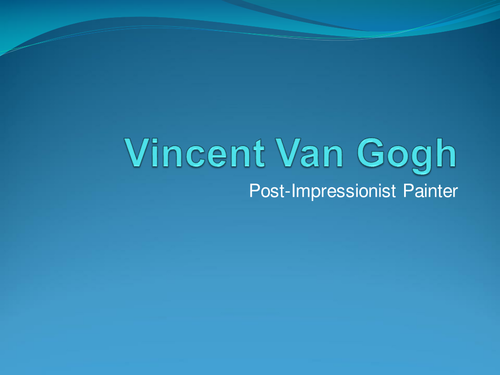 LO: To be able to use Van Gogh as inspiration for painting animals/scenes. Van Gogh information and linked to Arctic and habitats topic. Can we used to link with animals and using the examples of the work - getting children to create a painting using thick brush stroke or dots using only blue and yellow paint.