Key to Success
English Teacher sharing AQA A level and GCSE EDEXCEL and AQA resources
23Uploads
5k+Views
1k+Downloads
English Teacher sharing AQA A level and GCSE EDEXCEL and AQA resources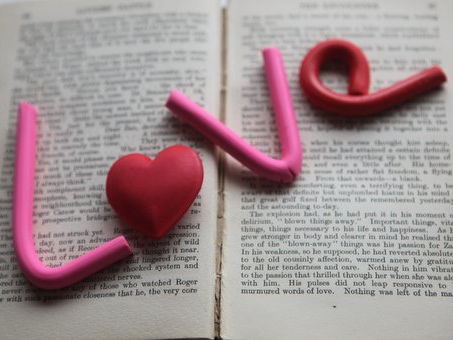 A Revision table guiding pupils on how to Compare The Great Gatsby and Poetry. Key areas- Theme/ Structure/ Critical quotes/Key Quotes/Context (A01-5) This can be used for exam revision or Essay support This is aresource where pupils work through the essay questions, over a series of lessons, to prepare for their EDEXCEL exam. The resource includes a power point with writing frame, yellow box redraft, and self-review lesson exit ticket A helpful marksheet to help guide A level students on the components of a successful essay. Dramatically reduces markload and annotations for teachers.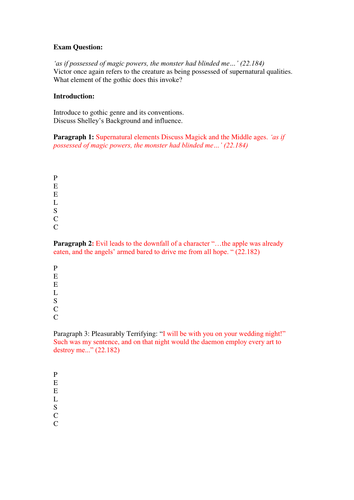 Frankenstien SOW. Pack also includes: Detailed chapter summaries looking at themes, language, structure and key quotes. Exam questions for A level revision. Resource also includes past paper Exam questions and resources adapted from Zig Zag educational pack. A lesson designed to celebrate Independent Women and equal rights, whilst practicing Q3 of Edexcel English Language Paper 2- Analysing Language and Structure. A lesson designed for memory recall of key quotes. Key quotes provided for each character Key quotes & contextual points for setting Writing frame and task provided for analysis of Mr Hyde as a frightening character. Three lessons + worksheets have been designed to enable pupils to confidently engage and revise comparing unseen poems in English Literature Paper 2. Topics have been based on past papers and samples provided by EDEXCEL- Dogs, London and Swans. The poems are challenging but enjoyable Writing frames have been provided to aid comparison and enable progress in poetry essay writing. A revision session aimed at focusing on Language/ structure and evaluation skills in section A of paper 1. This includes model answers and suggested writing frames to support lower-ability learners. Section B looks and planning and writing a creative writing piece. The session time scale is around 3hours, to allow for input and answering questions. please note an AQA resource was used which is 1936 (however it is set in the past) so feel it fits the pre-1900 requisite of the paper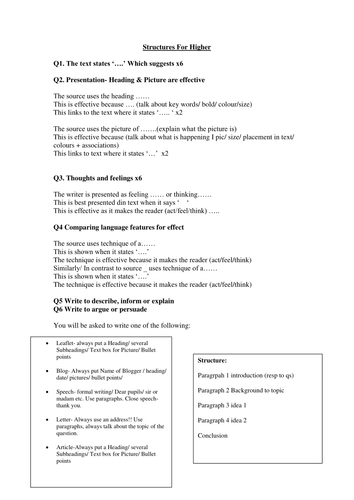 Perfect revision resource for those pupils resitting November Paper for AQA English Language or English Only.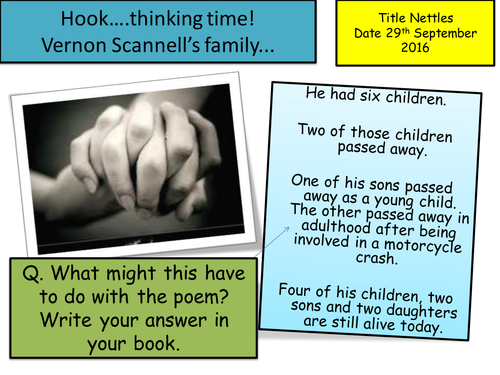 Lesson looking at the poem Nettles by Vernon Scannell accompanied with scaffolded writing frame. Includes full lesson power points, activity word document and PDF. Also includes a Mid-term Test /50.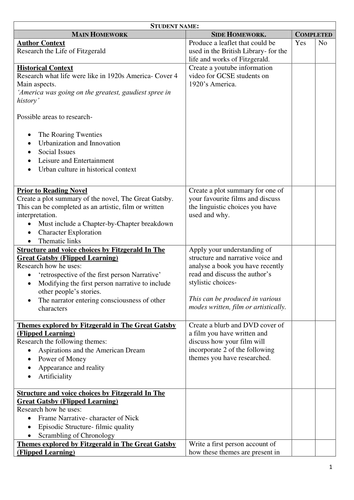 Extensive term HW options for A level students to research, complete flipped learning and apply key analytical skills for The Great Gatsby. Also perfect for Showbie Uploads.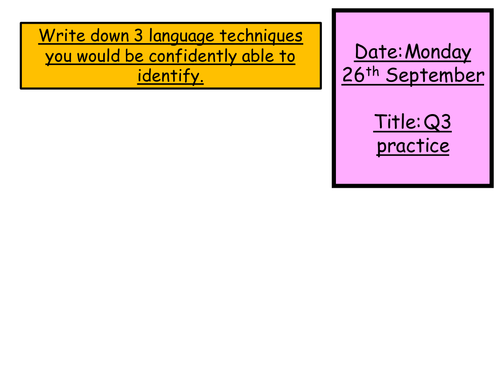 Lesson perfect for Identifying and revising question three for the foundation English Language paper. structures included.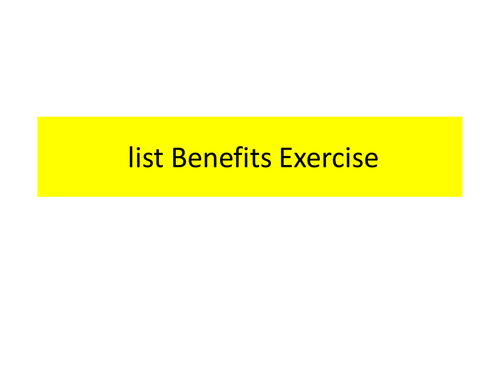 Ks3/ks4 analysing Fiction/ Non-Fiction for lower-ability groups. Includes resources and structures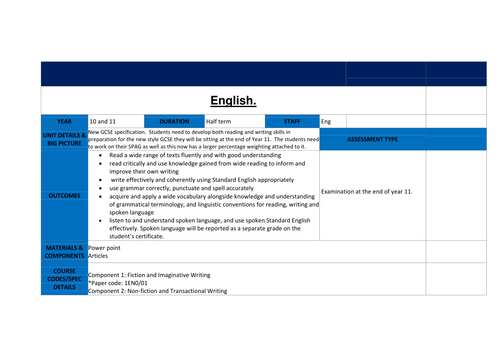 SOW designed to help pupils understand the requirements for the new GCSE structure for exams in 2017 Includes resources from Gothic and Horror extracts to design a student booklet. (These have been sourced from other online sources)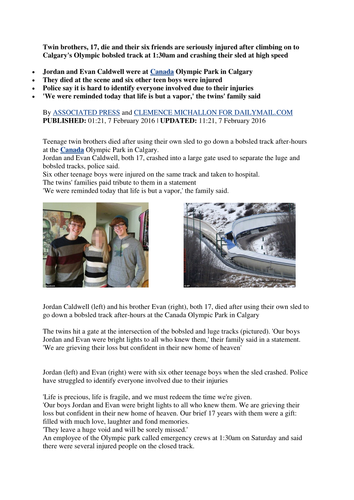 Detailed lessons for each Question of the higher Paper. Includes structures and model paragraphs to show pupils how to succeed.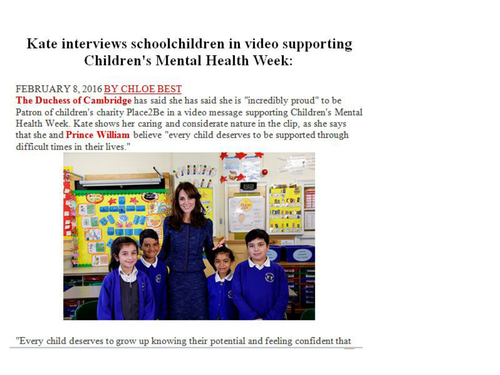 Resource looking at Heading and Picture and how they link to the text. Resource/ PPt and structures included. A range of lesson, resources and worksheets for assistance for the new 1-9 Edexcel English Language paper.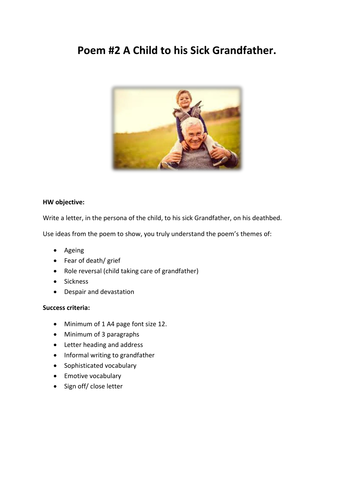 Engaging Homeworks for the following poems: Child to his sick grandfather La Belle Sans Dame Merci Nettles