Erin's Shop
Teacher, classicist, poetry nut; Aristotle: 'We are what we repeatedly do".
110Uploads
8k+Views
2k+Downloads
Teacher, classicist, poetry nut; Aristotle: 'We are what we repeatedly do".
Two simple study maps for pupils to complete, firstly, considering themes in books 1-11 of the Odyssey, and secondly, focussing specifically on the theme of women. I have included my completed maps as teacher's answers, to facilitate whole-class discussion once pupils have formulated their own responses, either in groups or independently.
Everything you need to teach the Frost/Heaney anthology on the new specification for Poetry 1900-Present.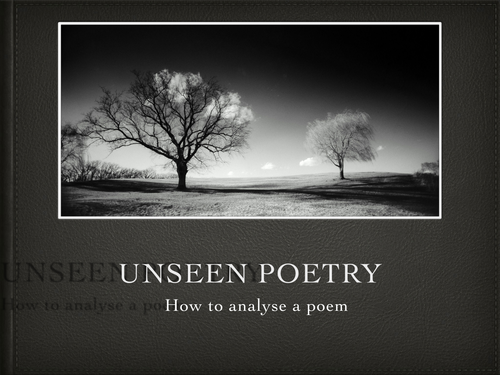 A set of poems to use as possible practice pieces for unseen poetry, and a guide to aid pupils in approaching unseen poems. Designed for GCSE, but I have also used for top-set KS3 pupils, and used the poem selection to widen A-level pupils' experience of poetry.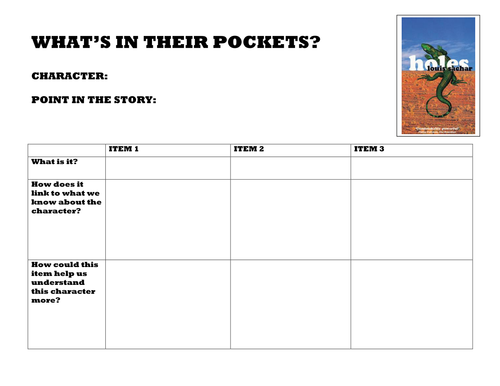 KS3 novel - randomly allocate a character from the novel to each pupil (or also works in pairs, depending on ability), then get them to use this worksheet to develop deeper understanding of character. A nice follow-up extension is to work this into a Speaking and Listening class presentation for Key Skill Communication assessment.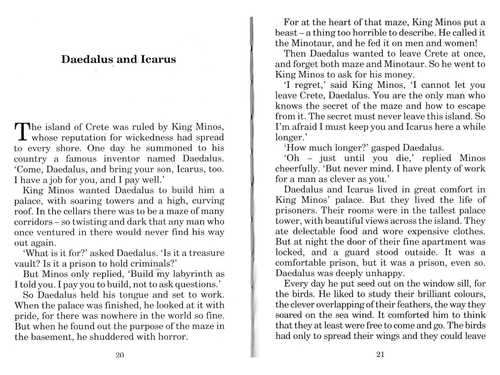 To practise or assess KS3 key Communication skill Reading, a lesson presentation that can be completed in class time, or printed as a handout for homework, with comprehension questions (and mark scheme) on the story of Daedalus and Icarus (taken from The New Windmill Book of Greek Myths, Geraldine McCaughrean, 1997).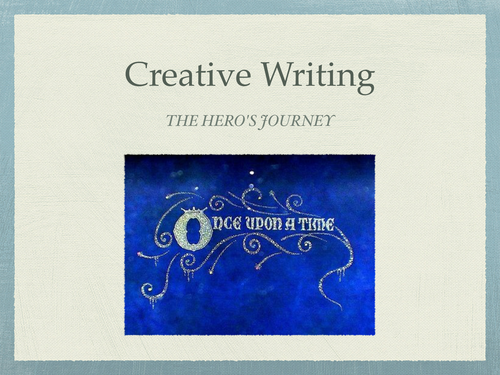 A pdf to be used as a class presentation (or could be adapted to handout format!), based upon Christopher Vogler's work on mythic structures and the 12 stages of the archetypal hero's journey, to enable pupils to understand and create structure. I have illustrated each stage with examples. Particularly suited to GCSE creative writing, but I have also taught at KS3, and even used this in after-school creative writing club to compose fairytales.
A presentation and handout for studying 3 of the poems on the new CCEA AS English Literature specification: 'Acquainted with the Night' and 'Out- Out' by Robert Frost, as well as 'The Summer of Lost Rachel' by Seamus Heaney, under the possible examination theme of grief, loss or death.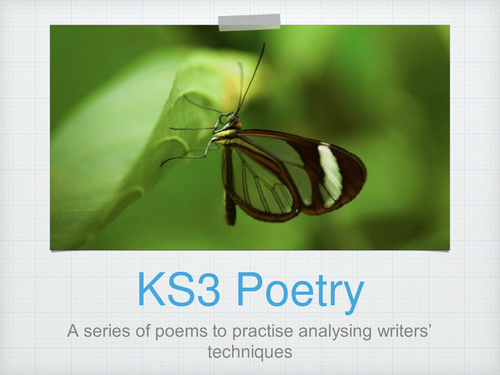 A presentation in two formats including 'On the Beach at Fontana' by James Joyce, 'Nettles' by Vernon Scannell, 'Rough' by Stephen Spender, and 'The Evacuee' by R. S. Thomas. Poems are accompanied by written activities (or, alternatively, can be completed in discussion or group work), leading up to a final Reading assessment.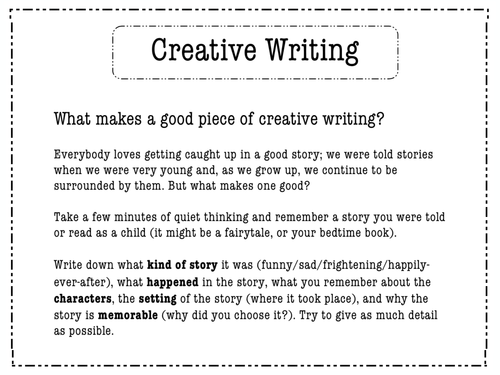 Everything needed to teach Creative Writing at KS3: a whole unit in a presentation; a peer evaluation grid; a lesson on similes and metaphors; as well as numerous pupil examples of poetry and prose.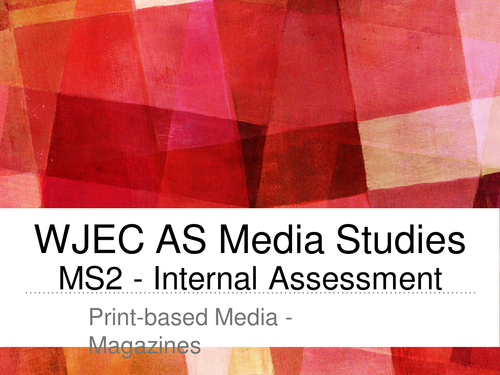 A set of pupil exemplars from A - C in AS Media Studies coursework in print-based media (magazine covers, contents, and feature articles), WJEC exam board. Includes a fully annotated and marked final submission.
Comprehensive, relevant and individual contextual detail (AO3) for every one of the 24 poems in the Heaney/Frost anthology for the new CCEA AS1 specification in English Literature.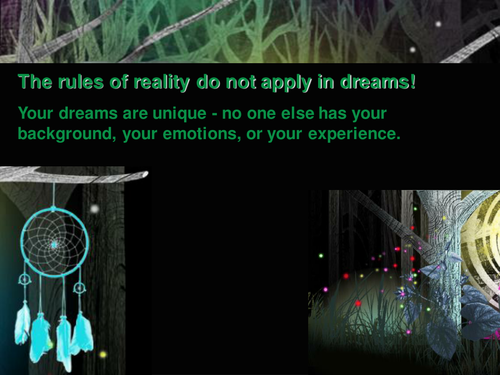 An introductory lesson (for short periods) or a lesson starter (for long periods), discussing the concept of dreams in relation to Shakespeare's A Midsummer Night's Dream.
A presentation providing historical, cultural, and social contextual detail for the play.
A set of lessons to work through chronologically in my unit on Macbeth, covering themes, genre, close language analysis, performance, group work, research tasks, and lots of active learning methods.
Detailed notes, a lesson presentation and handout, as well as pupils' responses that can be used as essay plan frameworks, for 'Personal Helicon'; one of the Heaney poems in the new CCEA AS specification in English Literature.
Lesson resources for writing AS1 new CCEA specification in English Literature essays on Heaney and Frost: practice questions, guidelines, and two exemplar A* pupil essays.
A presentation, handout, and detailed notes on the Robert Frost poem 'Gathering Leaves', in the new CCEA AS English Literature specification.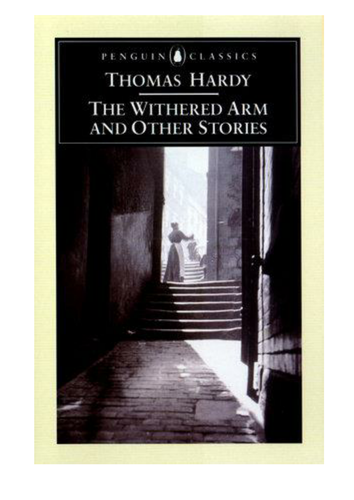 Examining the theme of strength and weakness in Thomas Hardy's short story, and how this reflects the time in which it was set, looking at the supernatural, social class and people, the environment, vanity, and criminal punishment, as well as possible links with Shakespeare's Macbeth as a comparative text.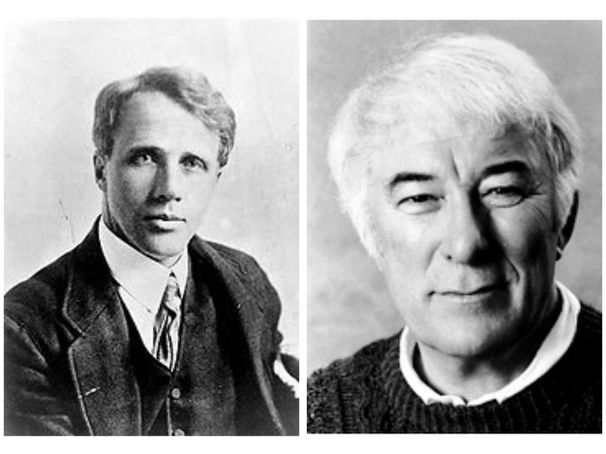 A 31-page resource containing 14 poem comparison (AO4) grids for the Frost & Heaney anthology, including notes on situation of speaker (AO1), tone and poetic methods (AO2), and context (AO3) for the new CCEA English Literature specification. The grid format can be employed as a basis for first lessons on each of the poems, and should be used to gather quotations and write analysis. Alternatively, pupils may use the resource independently in order to plan an essay framework for practice exam questions. These are also extremely useful at the end of the course for revision purposes, where pupils use the class notes that they have made whilst studying AS1 to complete the grids from memory, as effective exam preparation.
Five lessons and resources to guide 14+ pupils through studying unseen poetry (some material based upon CCEA GCSE Literature mark schemes).