Ellipsis
Primary school resources in English
3Uploads
89Views
44Downloads
Primary school resources in English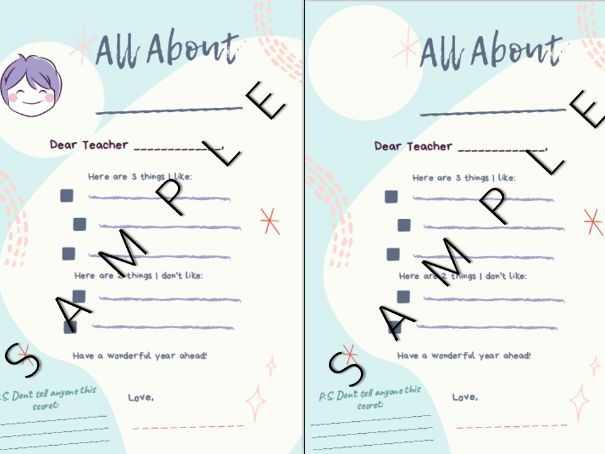 A quick student introduction sheet for you to get to know your student's likes and dislikes.
Start your school semester right by putting up a list of class rules and recognising a star student each week. Each rule comes with a line beside it for you to tick each behaviour that has been demonstrated by the class. If you print and laminate the resource, you can reuse the chart over and over.
Keep track of good classroom housekeeping behaviour weekly and treat your student, student group, or class to a reward of their choice!