Felpetai's Shop
English resources for KS3-5
13Uploads
47k+Views
32k+Downloads
English resources for KS3-5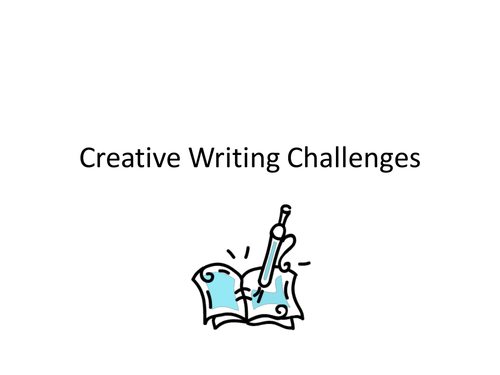 A PowerPoint designed to challenge pupils and get them thinking creatively! Based on another ppt from TES that I have used and my classes love. There are four categories - 10 Minute Stories; Whose is it?; Location, location, location; Word Limit. Pupils choose a category and then a number from 1-9 as their inspiration. There are given time limits or word limits and instructions on each slide. Each slide has clickable content so good to use on IWB or just as a normal ppt.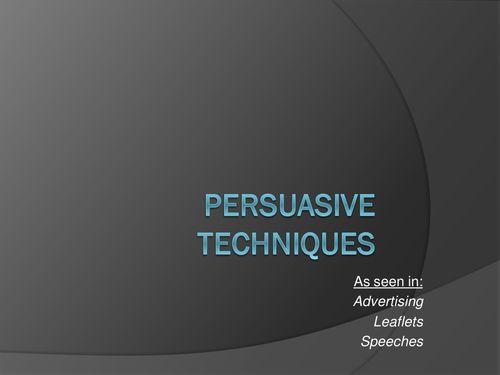 A simple click by click guide to a few persuasive techniques, including some examples. You can adapt to suit your own resources or use what's there! Includes the (seemingly) ever-lasting GO COMPARE advert to show repetition in advertising!

A simple tick box sheet which helps students review their own creative writing. After drafting a story, use the tick boxes to help you make sure you have each of the crucial elements within your story. Can be used for KS3 or 4. Designed for use with lower ability KS4 controlled assessment preparation.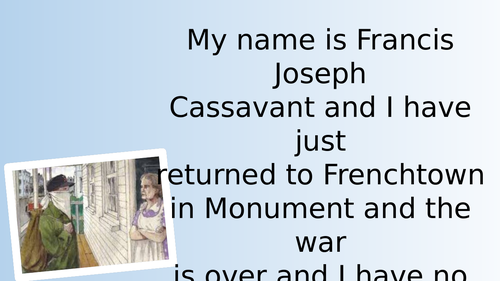 Quotations from Robert Cormier's Heroes, appropriate for quizzing or display purposes.

This is a PowerPoint to revise the idea of the 'abyss' in the play. There are some brief notes to consider, including a starter task, quotations linked to 'abyss' and discussion points as to what the 'abyss' could mean to different characters. Originally for KS5 WJEC English Lit (LT1 B).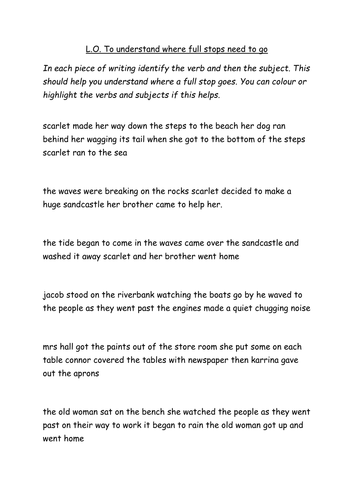 I found some worksheets online at this address: http://www.primaryresources.co.uk/english/englishB5.htm So I have made a PowerPoint to go along with it. A revision tool for KS3/4 pupils (originally devised for a low-ability KS4 English class) regarding full stops and when to use them. The worksheet I found on the website has also been included. First resource uploaded here!

This is a mixed higher/foundation class resource, going over the exam papers for the WJEC June 2013 exam. Specifically created for a mixed class doing both higher and foundation, though the skills apply to both papers. Paper is the current 2010 past paper available on the WJEC website but any paper can be used really (the Word document only needs to be filled in with whichever past paper questions you choose). Should hyperlink one to another from the PowerPoint but open both just in case this doesn't work!