3Uploads
37Views
0Downloads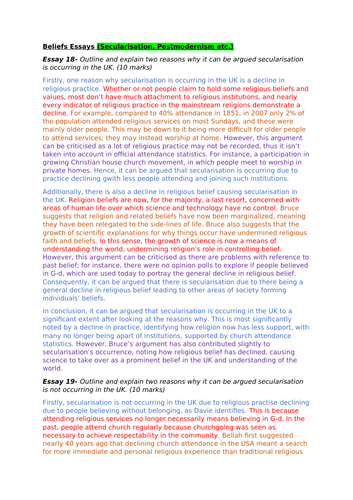 7 detailed essay plans (both 10 markers and 20 markers) ranging from secularisation, postmodernism and the changing influence of religion in today's society. Each paragraph incorporates evaluative points with evidence and a link at the end. The essays are colour coded based on what should be included in a Sociology essay which makes them useful for working on your exam technique as well as your knowledge.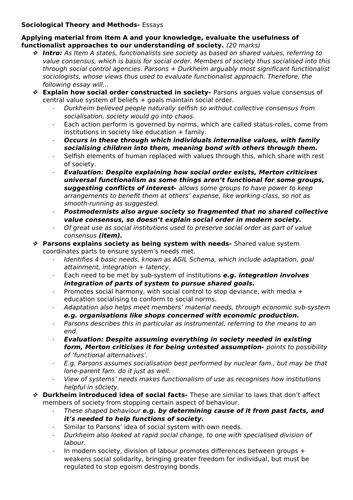 Brief essay plans evaluating various theoretical perspectives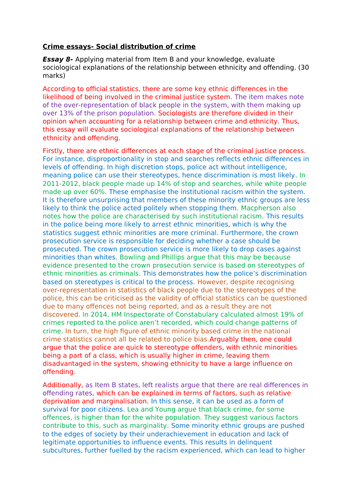 Detailed essay plans regarding the social distribution of crime. Useful when working on exam technique since each paragraph is colour coded based on point, evidence, explanation and link.