10Uploads
4k+Views
1k+Downloads

Atomic Structure and The Periodic Table Worksheet Revision GCSE for AQA board. Two worksheets to help with revision.

CCEA Double Award Science Exam Practice Booklet (pdf) Biology Unit 1 95 Questions with answers included Exam style guranteed to improve performance. Resource from experienced tutor

GCSE Chemistry Exam Styles Questions for Revision AQA specification Covers information from unit 4.1.1 - A simple model of the atom, symbols, relative atomic mass, electronic charge and isotopes. Questions also include electronic structure, dot and cross diagrams, separation techniques, relative atomic mass calculations, and an Rf value calcuation. 30 Questions over 14 pages and mark scheme included.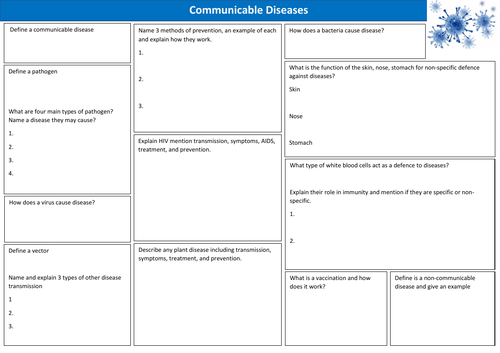 A worksheet for AQA GCSE Biology Communicable Diseases with various questions on communicable diseases including the highlights of the topic and key questions for revision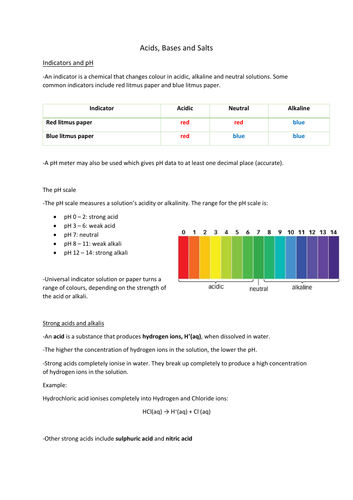 Acids, Bases / Alkalis, Salts, Revision Notes and Questions GCSE Chemistry . Starts with notes on this topic followed by questions based on the notes.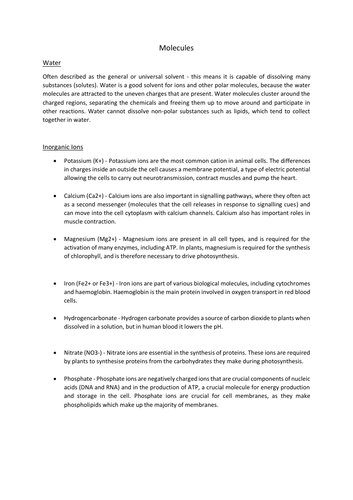 Notes that are concise and summarise what you need to know for the Biological Molecules chapter for CCEA. Helpful as revision tool!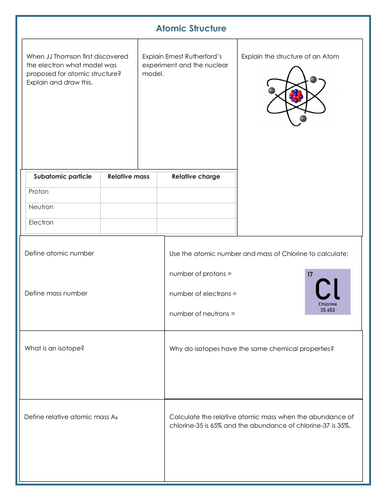 GCSE Chemistry Atomic Structure Worksheet with revision questions Year 10 or Year 11 for AQA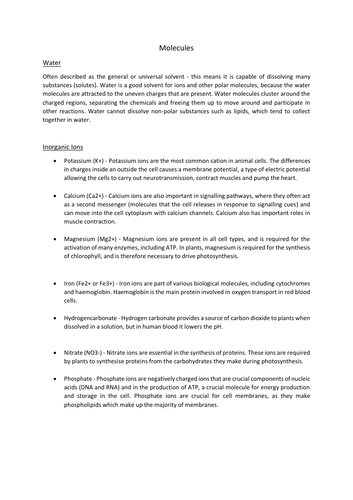 A-Level Biological Molecules Notes covering carbohydrates, proteins, lipids, and nucleic acids. Information on DNA replication and The Meselson–Stahl experiment. Mentions food tests and paper chromotography.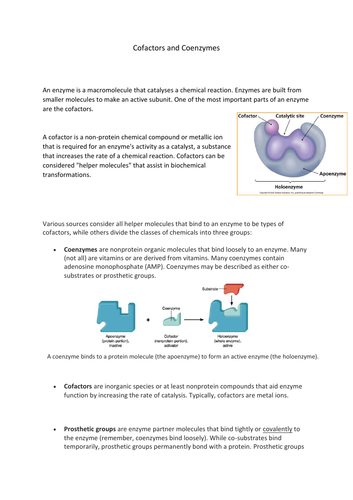 Notes providing information of cofactors and coenzymes with haemoglobin as an example. Made for A Level student as part of the Enzymes module. Mentioned in Biological Molecules with Haemoglobin as a protein with a prosthetic group.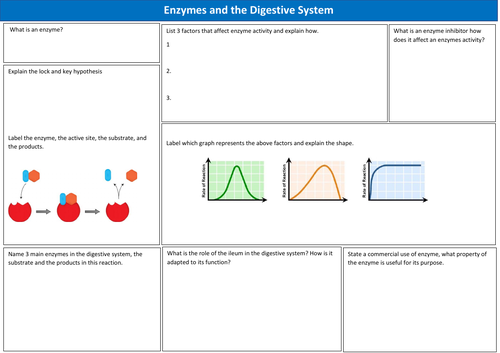 Worksheet for revision on enzymes and digestion CCEA Biology GCSE.