Flis' Shop
Special Needs teacher of SEN EYFS
5Uploads
906Views
45Downloads
Special Needs teacher of SEN EYFS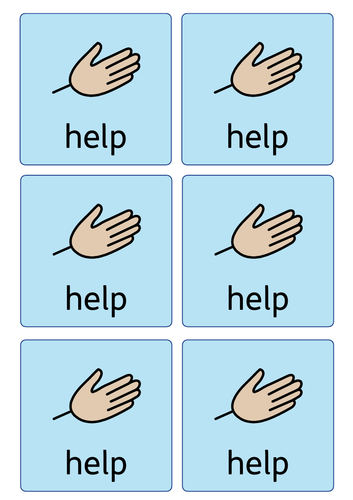 Help symbols to display around the room for your children to pick up and ask for help. There is an information card on the second page for how you can reinforce the cards and begin to use them in the early stages of PECS.
Simply print out and add velcro! I have used them as interactive counting songs up and down from 5 within circle time in my class. Singing songs to make them more engaging. 5 little fishes 5 little men in a flying saucer 5 little ducks 5 little monkeys jumping on the bed
Matching emotions! Use these in PSED sessions or simply choosing the child's emotion to represent how they are feeling that day. This is created through Widgit software.
Use these cards to encourage anticipation, patience and excitement in a small session in your class. Use the smaller cards to display near the activity and work with children 1-1 to not let the ball go/push until after you have said go!
SEN interactive powerpoint with sounds and animations. Complete with Widget Symbols. Made for EYFS class but can be adapted to all. Please can you leave my tag at the bottom of the presentation if you do decide to use it. Thank you